This twin city in the Midwest extends along the high banks, or Bluffs, of the Kansas and Missouri rivers where they meet at the point where Kansas and Missouri meet. It's known worldwide for its delicious barbecue and steaks, earning it the nickname "Barbecue Capital."
Visit the Historic Jazz District to learn about the city's rich jazz heritage and hear where jazz greats like Charlie "Bird" Parker and Big Joe Turner made their mark.
The Westport Neighborhood is another historic area with plenty to do, such as antique shopping and river cruises. Toy and Miniature Museum, Arabia Steamboat Museum, and the Nelson Atkins Museum of Art are just a few of the excellent museums found in Kansas City.
The Best Description of the Kansas City, Kansas?
Traditions in Kansas City: A Comprehensive Guide
Free-flowing sauce, fountains, and musical notes are all testaments to the culture, history, and soul of Kansas City, and they ensure that the city's barbecue, fountain, and jazz traditions are as strong as they've ever been.
What is the Average Cost of Living in Kansas City?
Kansas City has a median home price of $436,129 and a median rent of $1,036 per month.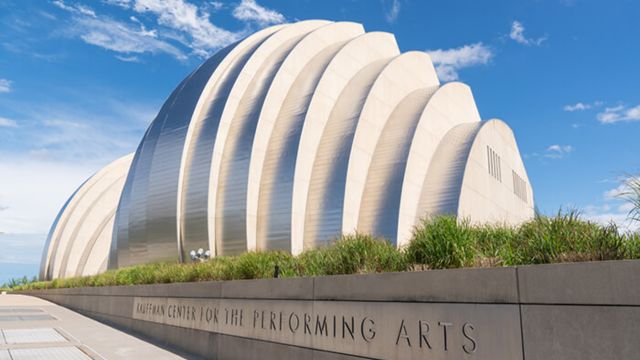 A brief overview of Kansas City, Missouri, United States, cost of living: Without housing costs, a family of four can expect monthly expenses of $4,089.6. Without housing, a single person can expect to spend an average of $1,251.7 per month.
What Kind of Food is Kansas City Famous for?
Kansas City, which spans the state lines between Kansas and Missouri, is widely recognized as the "barbecue capital of the world" due to the sheer variety of barbecue techniques pioneered there.
Kansas City barbecue is known for many things, but ribs, hot and cold brisket, pork salad, and burnt ends are some of the most well-known.
Best Places to Visit Kansas City
Use our guide to the best of Kansas City, Missouri to help you plan your trip to this internationally renowned metropolis.
1. The Liberty Memorial's National World War I Museum
The Liberty Memorial, a massive structure in the Egyptian Revival style that was built in 1928 to honor Kansas City's war veterans, stands directly below the National World War I Museum.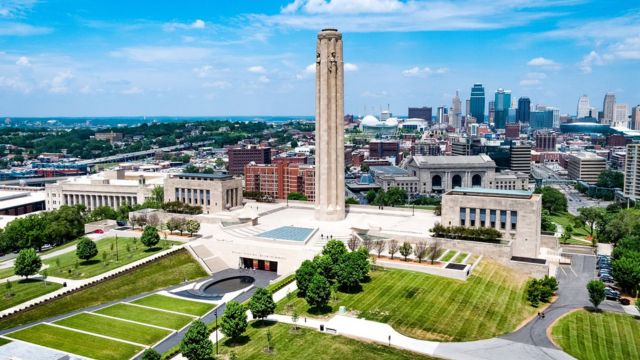 Artifacts, letters, films, and more of historical significance were amassed between 1920 and the present and are on display in the museum.
See more:
A reconstruction of the crater left by a howitzer shell that hit a French farmhouse is just one example of the exhibits that give visitors a comprehensive look at the global impact of the war. The crater can be explored on foot, and six scenes from the trenches are recreated so visitors can see and hear what it was like there.
2. Nelson-Atkins Museum of Art, Kansas City
Featuring works from North American, European, Asian, and African artists, the Nelson-Atkins Museum of Art is a must-see in Kansas City.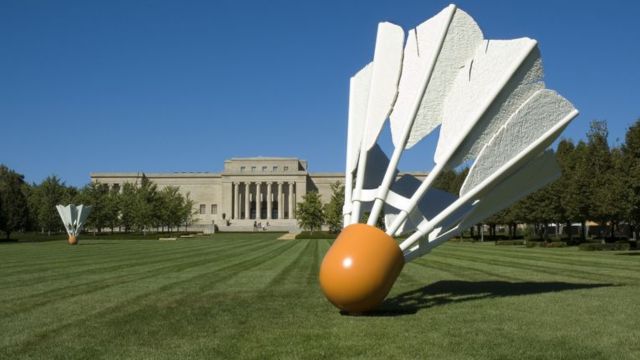 The ornate inner coffin of Meret-it-es is the newest Egyptian addition to the antiquities collection, which also features pieces from the Greek and Roman periods and the Near East, some of which date back to the second millennium BC.
Over four hundred works in materials as diverse as wood and ivory make up this collection of African art, which spans two millennia. Beadwork, quillwork, and pottery are just some examples of the intricate craftwork practiced by Native Americans.
3. The Legoland Park
One of the best places for kids and grownups alike to have fun together is LEGOLAND, which can be found inside Kansas City's Crown Center. More than 1.5 million LEGO bricks were used to create a faithful replica of the city you see before you.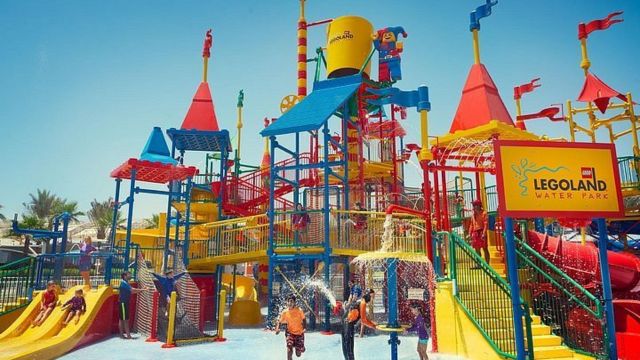 Arrowhead Stadium, Union Station, Country Club Plaza, the World War I Memorial, and the Crown Center are just some of the structures represented in the models. Kids can take pictures with their favorite LEGO characters, and people of all ages can talk to master builders and participate in workshops tailored to their needs and interests.
4. The Arabia Steamboat Museum
A steamboat carrying 400 thousand pounds of goods was lost on the Missouri River on September 5, 1856, just six miles from Kansas City on its way to supply general stores in the Midwest. It took an amateur archaeologist 45 feet of digging in a cornfield to unearth Arabia after it had been lost for over 130 years.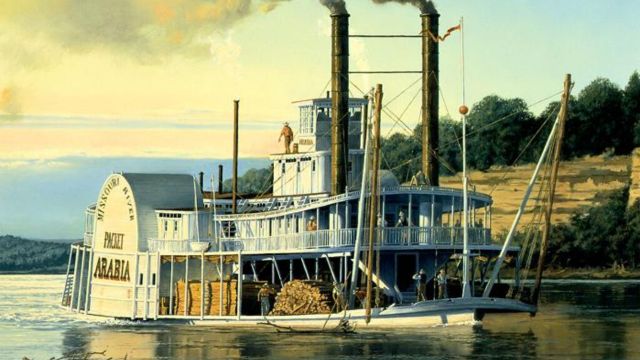 The river's path changed due to erosion, and the wreckage and its cargo were preserved in the earth like a time capsule. The end result is a vast assemblage of items from the time before the Civil War, including food and other items that the pioneers would have used in their daily lives. There were so many artifacts unearthed that the museum's cleaning crew is still hard at work.
5. The Kansas City Zoo
Renovated and improved extensively in recent years, the Kansas City Zoo has emerged as one of the region's most popular tourist destinations for families.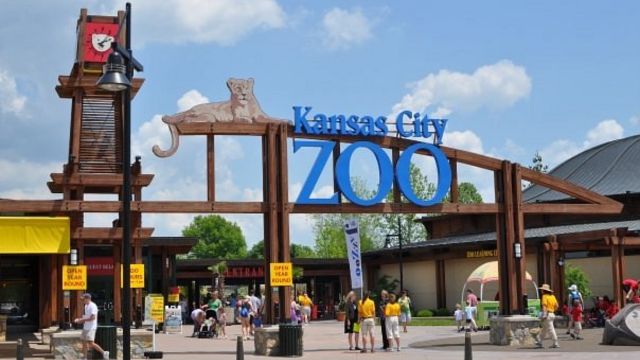 Over 200 species of animals and birds from all over the world have made their home there, and the park's designers have paid careful attention to their comfort and well-being.
See more:
The zoo is home to over 1,700 animals, including a variety of primates like chimpanzees, and apes, and a variety of monkeys and monkey-like apes. The zoo also features a variety of marine animals, such as jellyfish, stingrays, and eels, as well as occasional swimmers like penguins and sea lions.
6. City of Science
Union Station is home to the popular children's museum Science City, making it a must-see for families in Kansas City. The exhibits cover a wide range of scientific topics, and they are all interactive so that guests can learn by doing.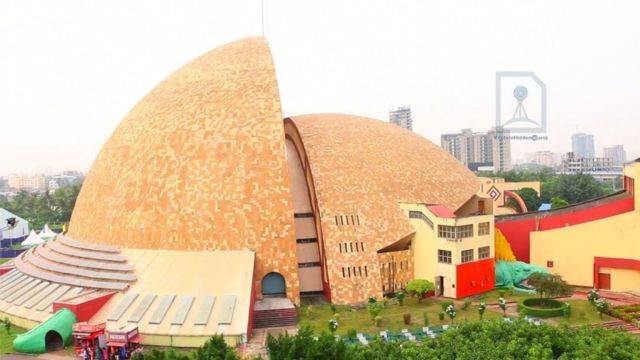 Force and Motion, a hands-on physics exhibit, is a crowd-pleaser and one of the museum's most visited permanent displays. A similar approach is taken in the Every Last Drop exhibit, which highlights the importance of water conservation by examining the fluid's dynamic qualities and the myriad ways in which our lives are reliant on it.
7. Toys and Miniatures of the Nation's History
The National Museum of Toys and Miniatures houses over 72,000 vintage toys and scaled miniatures on the campus of the University of Missouri–Kansas City.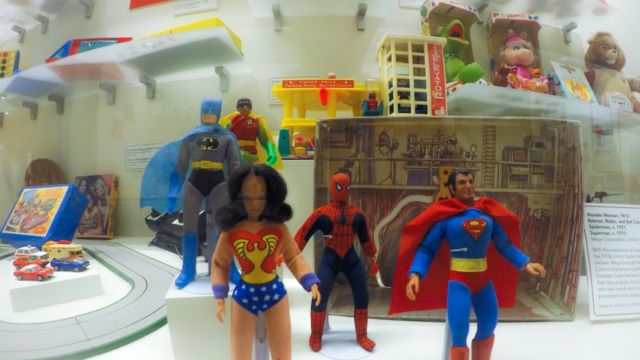 The museum's origins can be traced back to 1982 when Mary Harris Francis and Barbara Marshall opened it to the public to showcase their private collections; today it occupies a whopping 33,000 square feet.
Dolls, figures, games, model trains, and other vintage toys form an impressive collection that visitors can peruse. The Ovaltine Telematic Radio Orphan Annie Pin from 1938, a set of agate marbles, and a mold for making lead soldiers are all excellent examples of items that evoke fond memories.
Conclusion
Kansas City is conveniently situated in the middle of the country, making it accessible to people all over the Midwest. Kansas City is the largest city in Missouri, with a population of 464,310; its metropolitan area extends into Kansas.
Kansas City, also known as the "City of Fountains," is full of exciting opportunities for recreation and amusement. Enjoy some tasty barbecue ribs while listening to jazz and lounging by the picturesque fountains.