Duluth, Minnesota is one of the best places to enjoy the outdoors year-round because of its stunning scenery and abundance of activities. Duluth, Minnesota is a beautiful city that takes full advantage of its waterfront location on the shores of Lake Superior. Freighters still set sail from this port city, with its rich maritime history, bound for transatlantic crossings.
Duluth, Minnesota, on the westernmost tip of the Great Lakes, is a captivating city thanks to its picturesque location, extensive public park system, upscale dining, shopping, and cultural offerings, and abundance of water-based activities.
Best Places to Visit in Duluth MN
Explore our top attractions in Duluth to find out more about other upcoming events and things to do here.
1. North Shore Drive, a Scenic Byway
The 148 miles of Highway 61 offer fantastic opportunities for visitors to get a feel for what it's like to live near Lake Superior, with breathtaking views and natural scenery around every bend.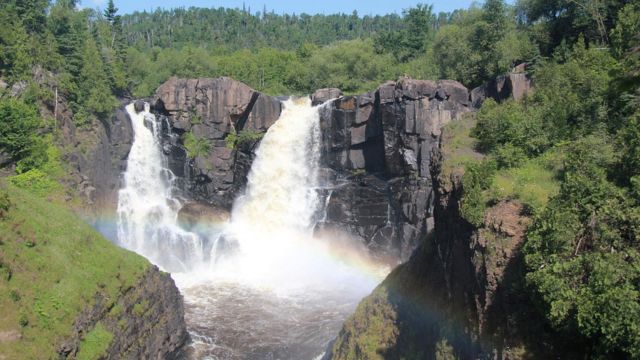 Start out by strolling northeast from Canal Park on Duluth's waterfront. Acres of aspens, the magnificent Sawtooth Mountains, waterfalls, cliffs, and beaches all vie for your attention as you travel.
See More:
The best part of the trip is exploring the quaint little villages that dot the northern shore. Each one is a hidden treasure thanks to its one-of-a-kind stores and delectable cuisine.
2. The Lakewalk and Canal Park
Canal Park, which hugs the shore of Lake Superior, is the heart of downtown Duluth's family-friendly action. Lakewalk, a promenade with walking and biking trails, winds along the waterfront past shops and restaurants in this well-liked recreation area of Duluth.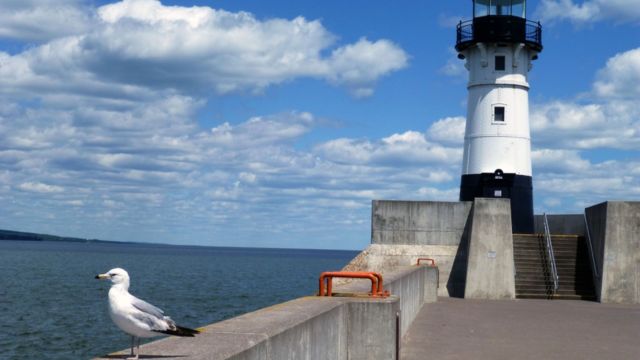 Enjoy people-watching as you sit and watch the ships pass through the harbor, or get some exercise by walking along the water. The eastern end of Lake Walk leads to the beautiful Leif Erickson Park and Duluth Rose Garden, perfect for a day trip to take in the harbor and have a picnic.
3. The Lake Superior Zoological Society and Aquarium
Over 140 species of animals from all over the world can be seen at the Lake Superior Zoo, which is open 365 days a year. The Nocturnal Building is home to a wide variety of animals, including the large-spotted genet and kinkajou, but its resident two-toed sloths are particularly well-liked.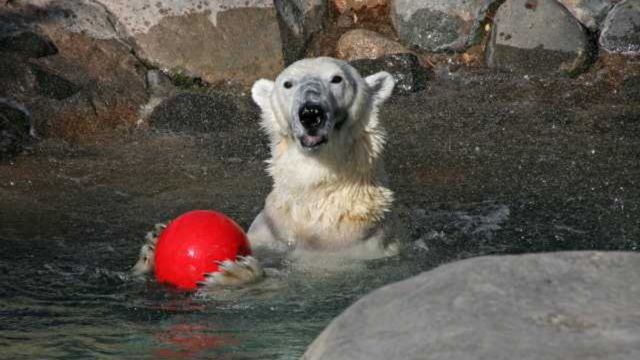 The Primate Conservation Center is a popular attraction at the zoo. Colobus monkeys, Callimico monkeys, cotton-top tamarins, and ring-tailed lemurs all make their homes in this tropical rainforest.
4. Suspension Bridge
Duluth's Aerial Lift Bridge, which is more than 115 years old, is still awe-inspiring as an engineering and architectural wonder to this day. The most photographed building in Duluth is a lift bridge that connects Park Point to the mainland and is used around the clock to let freighters, cargo ships, sailboats, and tour excursions pass through from the harbor to the main lake passageway. Just before sunset is when photographers get the best light.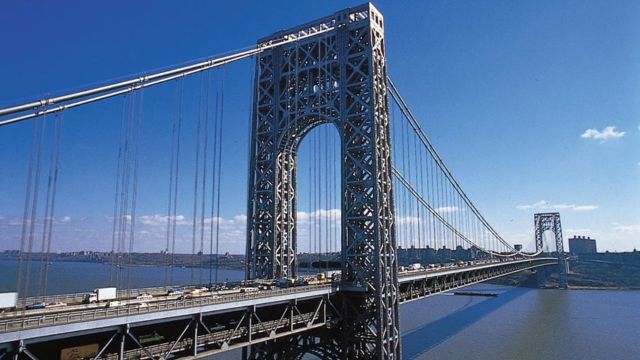 The beauty of the bridge is enhanced by hundreds of LED lights after dark, so the fun doesn't have to end when the sun goes down. Enjoy the scenery by visiting Canal Park and strolling along Lake Walk.
5. The Remarkable Congdon Mansion of Glensheen
The Glensheen mansion, with its stunning vista of the city and the lake from the bluffs above, is the most popular historic home in all of Minnesota. More than 20,000 square feet of living space in a mansion built in the early 20th century was once home to Duluth industrialist and philanthropist Chester Congdon. Congdon and his wife Clara, both innovators in their fields, gave their home cutting-edge conveniences for their time.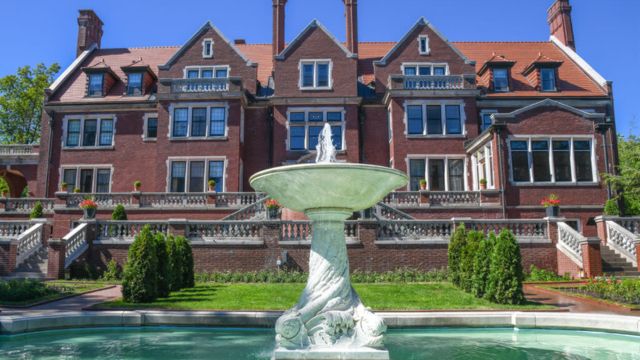 Visitors can get a glimpse into life at the turn of the century through guided tours that include authentic Congdon family furnishings, clothing, photographs, letters, and ephemera. Holiday-themed tours are among the many that can be taken.
6. Lake Superior Aquarium
The Great Lakes Aquarium in Duluth is a sight to behold, located on the waterfront of Bayfront Festival Park and serving as a hub of discovery with habitats, animals, and sea creatures from the Great Lakes Basin and beyond. Guests gain an understanding of how geological forces have been at work in this region for centuries.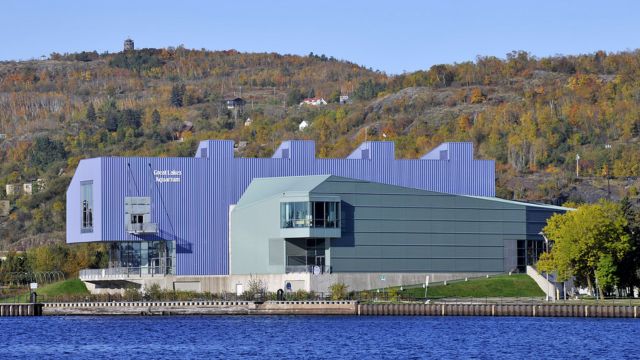 There are amphibians, reptiles, mammals, and invertebrates on display, with some of the more tame species available for handling in touch pools for the youngest visitors. The unique two-story aquarium comes to life during feeding times, so be sure to check the schedule in advance if you want to see fish like bullheads, black crappies, and porcupine fish in environments that are true to their natural settings in the wild.
7. The Lake Superior Maritime Center for Tourists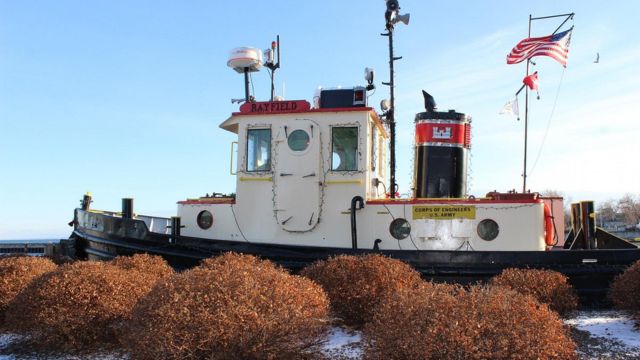 One of Duluth's most popular stops for visitors is the Lake Superior Maritime Visitors Center. This museum in Canal Park is one of the best free things to do in Duluth, and it pays tribute to the lake's rich maritime history and the pivotal role Duluth Harbor played in the development of the American steel industry and global trade in the Midwest.
See More:
There's also a fascinating display about the Edmund Fitzgerald, a cargo ship that went down in history.
8. Enger Tower & Enger Park
The 80-foot-tall Enger Tower was constructed in 1939 out of local blue stone as a memorial to Norwegian-American businessman and philanthropist Bert Enger.
Enger Park's green beacon, Enger Tower, stands 531 feet above the water and offers breathtaking views of Duluth Harbor and the city below. A steep stairway leads to the very pinnacle, where visitors can experience breathtaking 360-degree views and bracing winds.
9. The Lake Superior Railway Museum
The Lake Superior Railroad Museum can be found close to Duluth's busy downtown waterfront. Union Station, built in 1892 in the style of a French chateau, now serves as a museum where guests can get up close and personal with the rolling stock and trains that played an integral role in the region's rich history.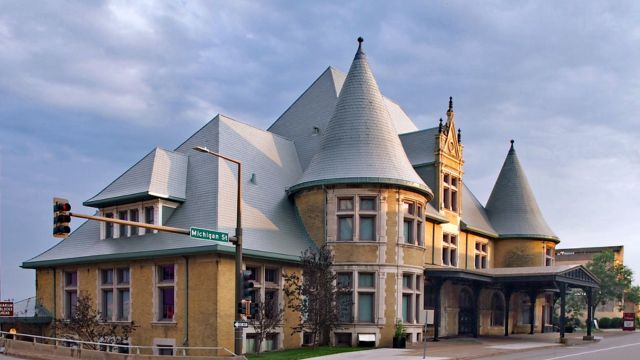 A quarter-scale replica of downtown Duluth in 1910, during the city's industrial boom, is on display alongside steam, diesel, and electric trains. Notable among these is one of only ten Great Northern 92 Engines, diesel-powered locomotives, built between 1946 and 1947.
10. Spirit Mountain Adventure Park
Spirit Mountain is a true year-round adventure park located just 15 miles north of Duluth. Fun winter activities range from skiing and snowboarding to tubing and Nordic trails and snowmobiling. Downhill mountain biking, an alpine coaster, zip lines, chairlift rides, disc golf, and a massive "jump pillow" for kids are just some of the activities available from spring to fall.
Visit the park on a weekday to avoid the crowds, and get there early to avoid waiting in long lines for the rides. The Alpine Slide even has "automatic photos" that you should use. Individual photos or a family disc with all the fun can be purchased by riders to enjoy back home.
Conclusion
Duluth, Minnesota, is one of the most beautiful Midwestern cities thanks to its location on the north shore of Lake Superior, which is flanked by steep hills and prominent bluffs. The city is home to the busiest port on the Great Lakes and offers visitors a wealth of maritime history and heritage in addition to its many beautiful parks, gardens, and vantage points.
Duluth also boasts that folk music legend and national treasure Bob Dylan was born there. Dylan spent the first six years of his life in Duluth, which is commemorated with the annual week-long Duluth Dylan Fest and the nearly two-mile-long Bob Dylan Way, a fun walking route that includes landmarks linked to the star as well as top cultural attractions.