Nestled away amidst the picture-perfect landscapes of Texas Hill Country is the lovely little city of Fredericksburg. It is a great day trip destination or peaceful weekend getaway because it is not too far from Austin and San Antonio.
It is named for Prince Frederick of Prussia and is best known for its rich German heritage. This cultural influence is still on show with plenty of traditional restaurants, bakeries, and bars dotted along Main Street. Numerous churches, museums, historic structures, as well as different cultural festivals and, of course, Oktoberfest, have ties to the town's founders.
Best Places to Visit in Fredericksburg TX
Besides these things to do in Fredericksburg, the region surrounding the city is also known for its excellent wineries. Fredericksburg is a must-see when in Texas because of its breathtaking scenery, European vibe, and quaint small-town atmosphere.
1. Wildseed Farms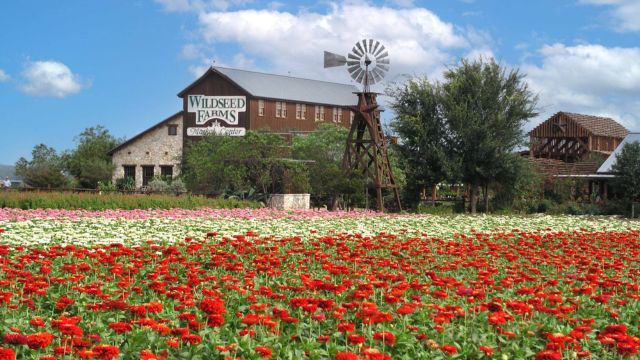 Full of colorful flowers, the fields of Wildseed Farms occupy a huge area southeast of Fredericksburg. A photography hot spot, it has plenty of picturesque trails for you to wander along in between all of its wonderful wildflowers.
Established in 1983, it has grown considerably and is now the nation's largest working wildflower farm. Originally just a seed producer, it now welcomes tons of tourists each spring who come to tour its fields and sample some local grapes and wines.
2. St. Mary's Catholic Church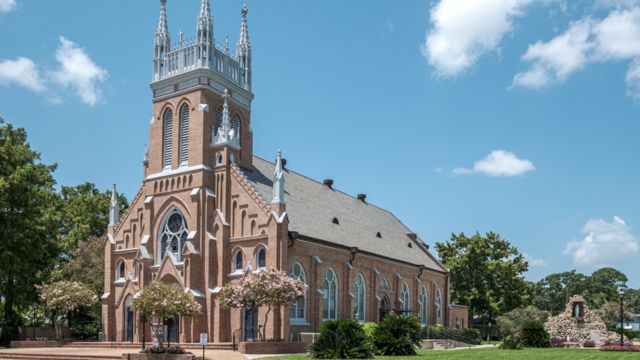 Lying right in the heart of the historic district is one of the most important and impressive buildings in town. Exhibiting exquisite architecture, St. Mary's Catholic Church lies just a stone's throw from many of the city's other main sights.
See More:
Originally erected out of wood in 1848, it was rebuilt out of stone and later replaced by the current church as the congregation grew. As well as big buttresses and a soaring corner tower, the gorgeous Gothic Revival building also features stunning stained-glass windows and a pretty portal.
3. Vereins Kirche Museum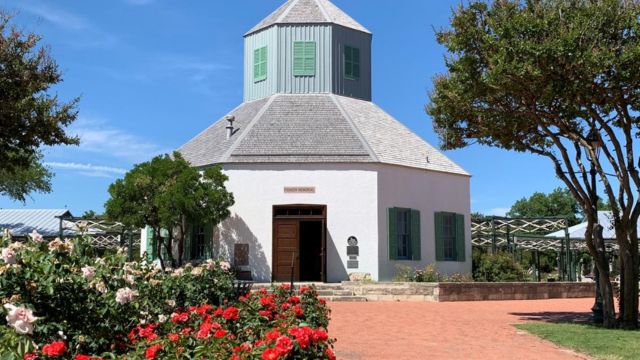 Just a stone's throw away is the distinctive octagonal-shaped Vereins Kirche Museum, which is set in the center of the city's main market square. Besides taking in its fine architecture and strolling about the grounds, visitors can see artifacts and exhibits on the history and development of Fredericksburg.
The second such structure to stand in the same spot, the remarkable replica was completed in time for Founders Day in 1935. While the original served as a school, church, town hall, and fort for over fifty years, the current one instead houses historic photos, maps, and displays.
4. Rockbox Theater
Walk just one block further down Main Street and you'll come across the intimate yet electrifying Rockbox Theater. At the small live music venue, you can catch amazing tribute acts and rock 'n' roll bands with comedy nights and magic shows also on offer.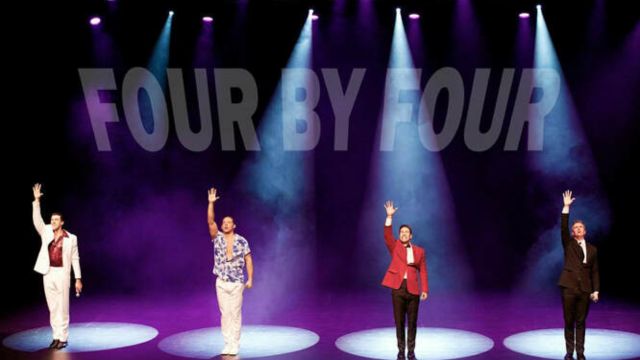 Located in what was once a warehouse, the popular theater seamlessly mixes modern facilities with its industrial roots. From all of its seats, visitors can enjoy perfect views of the stage and performers while sipping on a stiff drink.
5. Pioneer Museum
If you want to learn more about Gillespie County's rich history, culture, and heritage, then make sure to stop by the excellent Pioneer Museum. Situated at the west end of Main Street is a huge complex to explore with artifacts and exhibits being dotted about its historic buildings.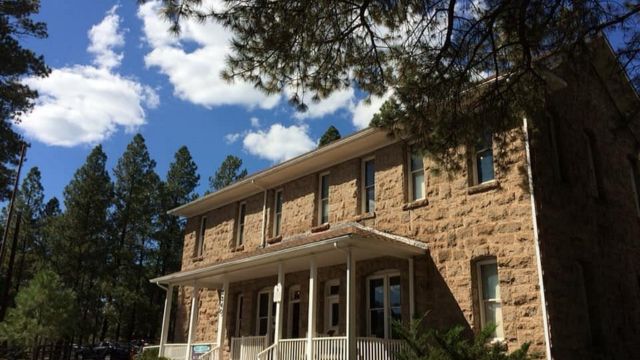 Protected as part of the site are ten charming old homesteads, log cabins, and barns to check out that were formerly owned by founding families of Fredericksburg. Very well-preserved, they show what life was like for early German settlers to the city in the mid-1840s.
6. Old Tunnel State Park
A unique and unforgettable place to visit, the isolated Old Tunnel State Park lies half an hour's drive south of the city. Although it is the smallest state park in Texas, visitors flock here in summer to see a very special natural sight.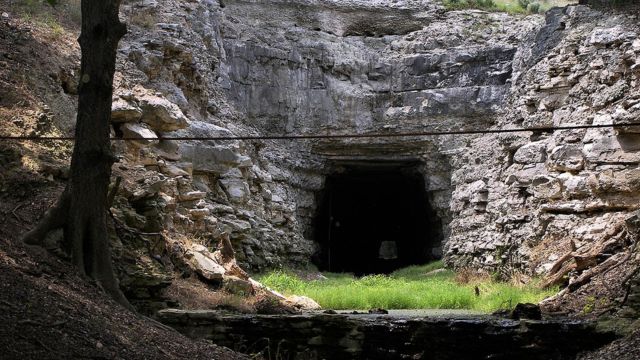 Abandoned since 1942, the old tunnel has now become a bat cave with a colossal colony of around three million residing within its dark confines. Each summer evening, they emerge en masse to hunt with the swirling cauldron of bats almost blotting out the sky.
7. The Lyndon B. Johnson National Historic Park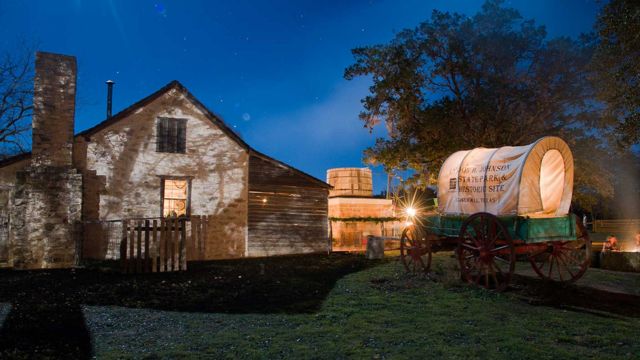 Lyndon B. Johnson National Historical Park is located a short distance east of the property. It safeguards the birthplace, residence, and ultimate resting place of the 36th president of the United States, making it a really fascinating destination to explore.
See More:
His childhood home from the 1880s, the old school, and the family cemetery are all located on the huge property. One of its primary attractions is the LBJ Ranch, also referred to as the "Texas White House" because of how much time he spent there while in office. In its tourist center, there are displays and artifacts about his life, legacy, and presidency.
8. Grape Creek Vineyards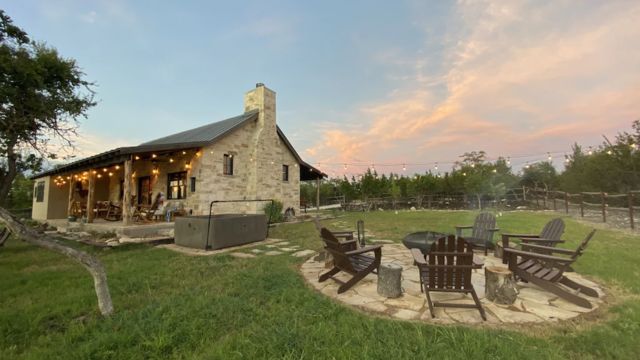 There is no better way to unwind after all the touring than with a glass of wine at the stunning Grape Creek Vineyards. Between Wildseed Farms and the historic park are its picture-perfect grounds and tasting rooms decorated in the Tuscan style.
It was established in 1983 and has a cutting-edge facility that specializes in French and Italian grapes. It is the oldest winery in the area. You can enjoy tours of the picturesque estate's productive vineyards, assembly lines, and vast barrel cellar.
9. Main Street
Main Street, often known as the "Magic Mile," is dotted with countless pubs, shops, and establishments. It truly is the center of town life, with charming old structures and museums strewn about.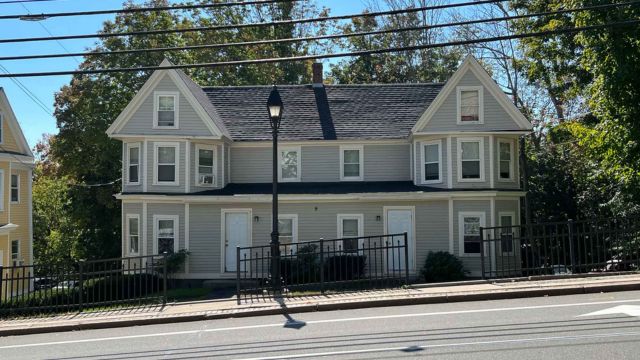 Despite the city's relatively small size, Main Street positively buzzes with activity as residents and visitors shop until they drop and eat at its fantastic local restaurants. More than a hundred stores in total line the path, offering everything from clothing, jewelry, and home products to art and antiques.
10. Willow City Loop
A leisurely drive along the Willow City Loop is a great chance to take in more of the city's gorgeous surroundings. It is located not far from Fredericksburg and makes its way through stunning landscapes, hills, meadows, and canyons.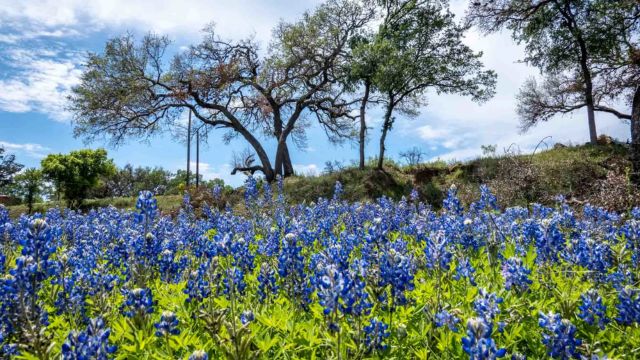 The thirteen-mile-long winding route is especially spectacular in the spring when the wildflowers are in bloom. Its varied landscapes are ablaze in color at this time of year as bluebonnets and poppies cover the region. Small creeks and streams glitter in the sunlight, occasionally punctuating the pastoral setting with stunning canyons.
Conclusion
A picturesque town with a strong German background, Fredericksburg is located in the Texas Hill Country. The medieval town's surroundings are adorned with peach orchards and grapevines, adding to the already beautiful and steep landscape.
There are numerous things to do in Fredericksburg, including scenic drives to take in the views of traditional Texas ranches, wildflowers, and roadside vegetable markets, as well as local shops where you can buy jams and flower seeds to take home.