Vietnam is a wonderful place to travel to all year round because of its fascinating history, varied culture, and breathtaking scenery. On the other hand, you're in for a treat if you're thinking of visiting this Southeast Asian treasure in November.
In many parts of the country, November is the start of the dry season, which makes it a great time to travel.
Is It Cheap to Go to Vietnam?
Vietnam travel is affordable for all price ranges. Don't worry if money is tight—Vietnam can be extremely affordable. You can experience the heights of luxury without breaking the bank if you have a larger budget.
What Festivals Are in Vietnam in November?
Savor the festivities: November is a month filled with celebrations and occasions in North Vietnam, such as the Quang Ninh Yen Tu Festival, the Hai Phong Do Son Buffalo Fighting Festival, and the Ha Giang Buckwheat Flower Festival.
Is November Good to Visit Vietnam?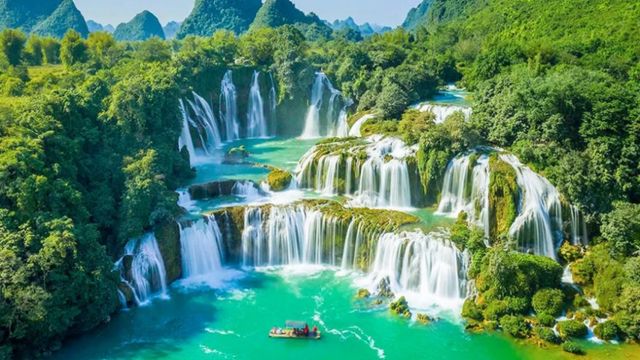 November is one of the greatest months to travel to North Vietnam because the region's dry, cooler weather has definitely returned. The majority of the rain is falling in the central regions, where stormy weather is occasionally possible.
How Rainy is Vietnam in November?
Although there is still a lot of sporadic, possibly heavy rain in early November, late November is primarily dry. The average temperature in Ho Chi Minh City is 81°F (27°C). Bring an umbrella and/or a lightweight waterproof jacket, but otherwise, light summer attire will work.
Best Places to Visit in Vietnam in November
Here are our top 10 recommendations for November travel destinations in Vietnam to help you get the most out of your trip.
1. Hanoi, Vietnam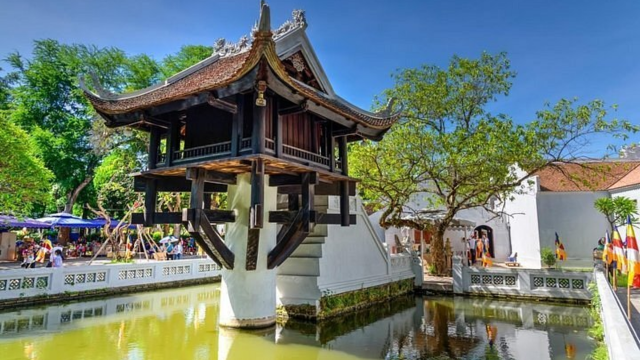 Hanoi, the capital of Vietnam, is a great place to begin your journey. November offers more moderate temperatures, making it possible to visit the Old Quarter and the Ho Chi Minh Mausoleum—two of the city's historical sites—without feeling overheated. Enjoy the mouthwatering street cuisine and stroll around Hoan Kiem Lake.
2. Halong Bay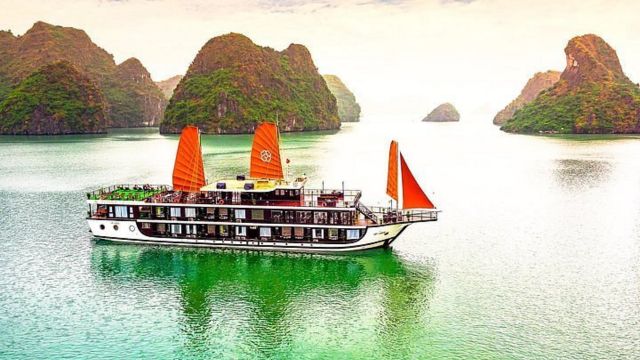 Halong Bay is well-known for its breathtaking limestone karsts and emerald waters and is a UNESCO World Heritage site.
More From Directorate:
November is a great month to cruise through this amazing area because the weather is usually clear and less likely to be stormy, making it ideal for cave exploration, kayaking, and just taking in breathtaking views.
3. Sapa
Trekkers and lovers of the great outdoors will find paradise in Sapa, which is tucked away in Vietnam's northern highlands.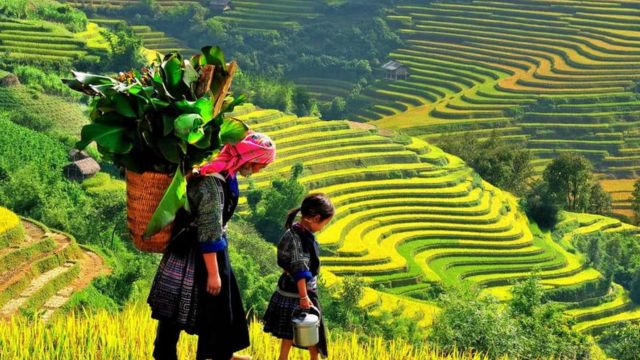 The terraced rice fields take on a vivid golden hue in November, which creates a charming setting for hiking and cultural interactions with nearby ethnic tribes like the Hmong and Red Dao.
4. Hue, Vietnam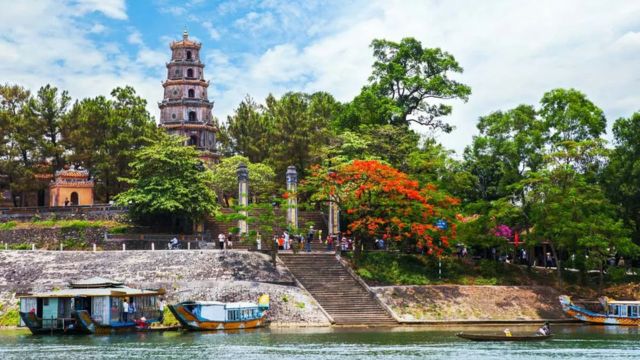 Hue, the former capital of the Vietnamese empire, is a historical and cultural gem. November has cool, dry weather, making it the perfect month to explore the Imperial City, which is home to temples, royal tombs, and an old citadel. This time of year, the Perfume River that winds through the city is especially charming.
5. Hoi An, Vietnam
The quaint old town of Hoi An is well known for its well-preserved architecture, lantern-lit streets, and diverse culinary offerings.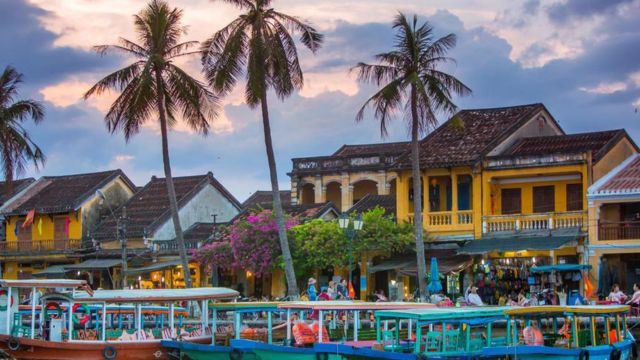 November offers a magical atmosphere that is not to be missed. The month brings cooler temperatures and the city celebrates the Full Moon Lantern Festival.
6. Trang Nha
Nha Trang on the south-central coast is an excellent option for people looking for some sun and beach time.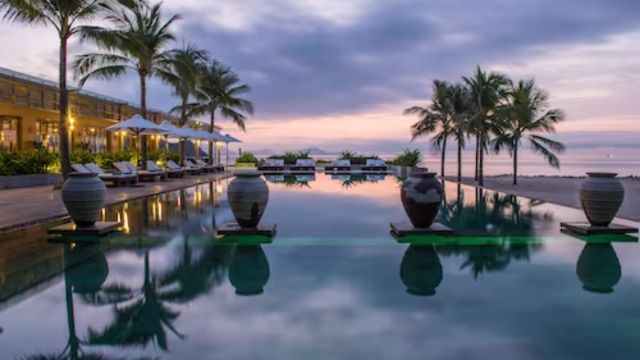 November is a great month to swim, enjoy water sports, and visit gorgeous beaches because of the warm, dry weather. The city is renowned for its mouthwatering seafood and lively nightlife.
7. Phong Nha-Ke Bang National Park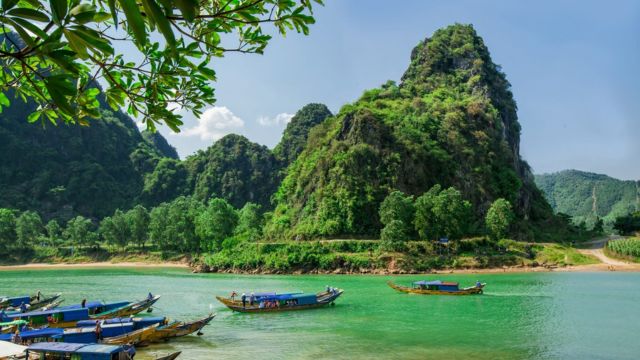 This UNESCO World Heritage site is well-known for its enormous cave systems and breathtaking karst scenery.
More From Directorate:
The month of November offers ideal weather conditions for visiting Phong Nha-Ke Bang National Park, which is home to Son Doong, the largest cave in the world, as well as the fascinating Paradise Cave and Phong Nha Cave.
8. Da Nang Central Coast
Vietnam's central coast is home to the dynamic, modern city of Da Nang, which also boasts a rich cultural history.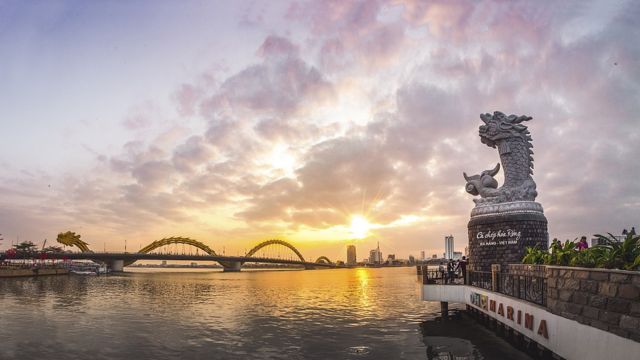 November is a great month to visit places like the Marble Mountains, My Khe Beach, and the Dragon Bridge, which comes to life on weekends with a light and fire show. The weather is mild during this month.
9. Mekong Delta, Vietnam
Known as the "Rice Bowl" of Vietnam, the Mekong Delta is a serene and distinctive area to explore.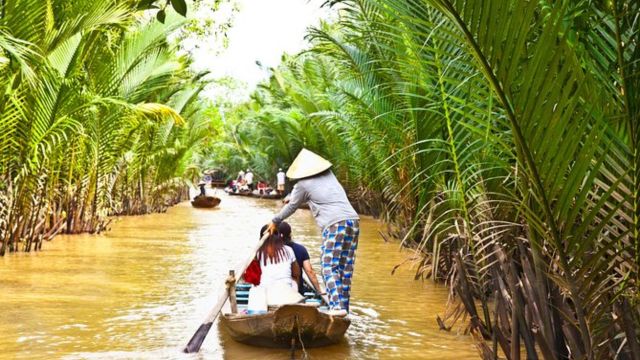 The rainy season ends in November when you can enjoy fresh tropical fruits, visit floating markets, and take boat rides along the complex network of canals.
10. Island of Phu Quoc
Phu Quoc Island in the Gulf of Thailand is a great place to go for a peaceful beach vacation. The island is home to verdant jungles, white sand beaches, and a developing resort industry.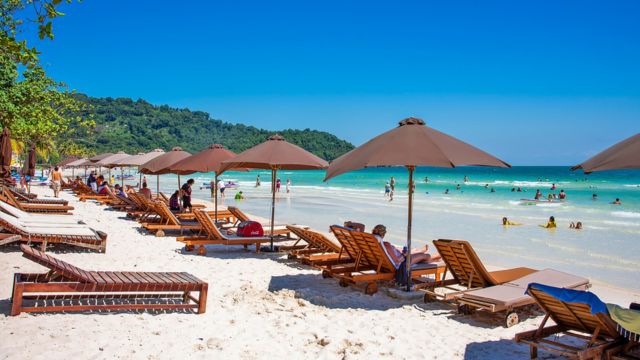 The monsoon season ends in November, so you can take advantage of the island's natural beauty, enjoy the growing food scene, and engage in water sports.
Conclusion
November travel destinations in Vietnam are varied and include historical and cultural landmarks, stunning natural settings, and idyllic coastal towns.
November is a great month to explore the beauty and charm of this fascinating nation because of the nice weather and lower tourist numbers. Vietnam provides something for every type of traveler, whether they are interested in history, adventure, or just lounging on a perfect beach.