Vietnam, with its diverse landscapes and rich cultural history, is an all-year-round captivating destination. As the country transitions from the rainy season to cooler, more comfortable weather, October holds a special appeal. If you plan to visit Vietnam in October, you are in for a treat.
Vietnam in October can be lovely in both the north and the south, with the rains tapering off, temperatures that are warm but not oppressive, and the next high season is several months away. Still experiencing heavy rains and showers, the central region of Vietnam is off-limits, but trekking and cycling vacations are popular at this time.
How Cold is October in Vietnam?
In North Vietnam, October marks the gradual end of the wet season. As the region approaches a cool, dry winter, temperatures drop dramatically by the end of the month (averaging 77°F/25°C for the month).
How Much Does It Cost Per Month to Live Comfortably in Vietnam?
Vietnam, renowned for its beautiful landscapes and hospitable people, has a wide range of cost of living.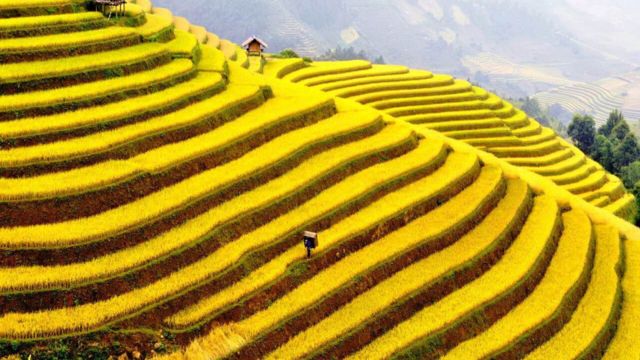 The monthly cost of living in Vietnam can vary depending on location, accommodation, and personal preferences. Monthly basic living expenses can range between $500 and $1,000 on average.
Best Places to Visit in Vietnam in October
Here are the top ten places to visit in Vietnam during this beautiful month to make the most of your trip.
1. Hanoi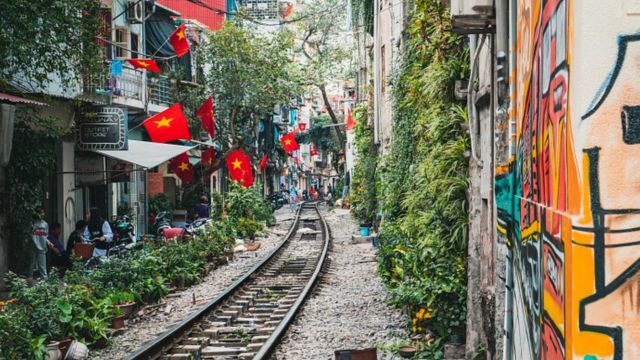 Hanoi, the capital of Vietnam, is at its peak in October. It is now the ideal time to explore the city's rich history, including the Old Quarter, Hoan Kiem Lake, and the Temple of Literature, as the summer's oppressive heat and humidity have given way to cooler temperatures and less rainfall.
2. Sapa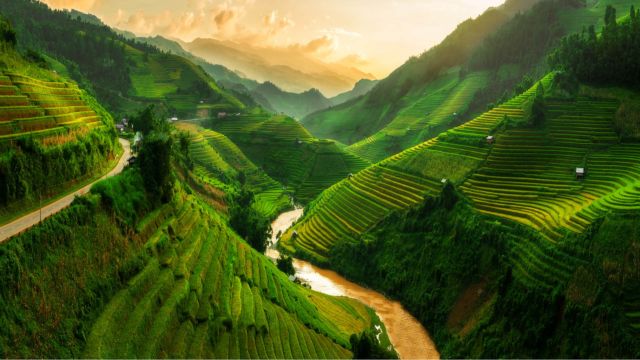 Sapa is renowned for its breathtaking terraced rice fields and thriving hill-tribe cultures. The rice fields turn golden in October, and the weather is ideal for hiking and exploring the breathtaking scenery.
3. The Halong Bay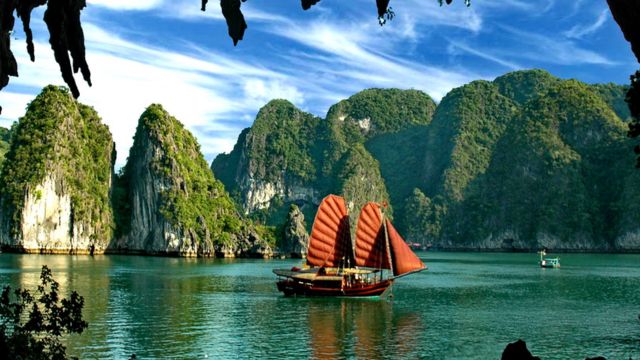 More From Directorate:
Halong Bay's iconic limestone karsts and emerald waters are a UNESCO World Heritage Site and a must-see. The month of October provides ideal conditions for cruising, swimming, and kayaking among the breathtaking rock formations.
4. Hue, Vietnam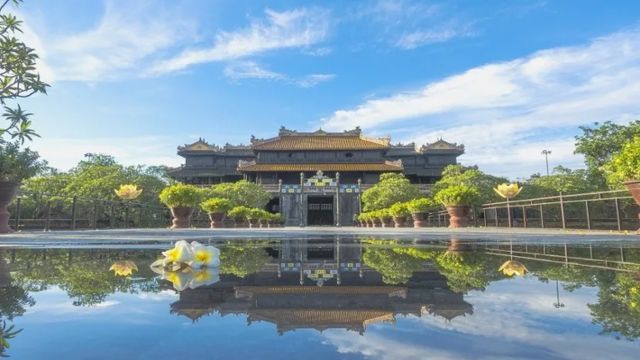 Ancient citadels, palaces, and pagodas can be found in the imperial city of Hue. The more comfortable weather in October is ideal for exploring these cultural treasures and taking a boat ride along the Perfume River.
5. Vietnam's Hoi An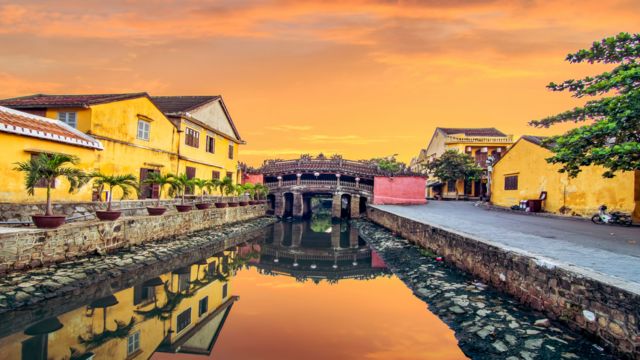 Hoi An is renowned for its beautifully preserved ancient architecture and lantern-lit streets. The Mid-Autumn Festival occurs in October, enhancing the enchantment of your trip with colorful lantern displays and lively celebrations.
6. The Phong Nha-Ke Bang National Park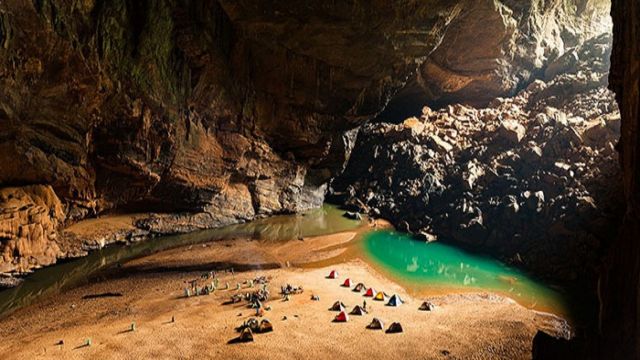 This national park is an adventurer's paradise, as it is home to the world's largest caves, including Son Doong. The weather in October is dry and mild, making it an ideal time for exploring lush karst landscapes and caving.
7. The City of Ninh Binh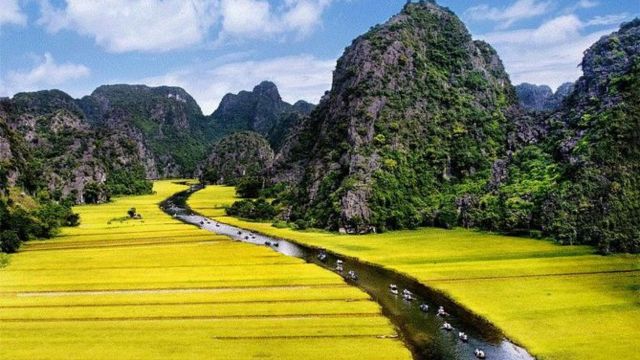 Ninh Binh, also known as "Halong Bay on land," is renowned for its breathtaking limestone formations and tranquil rice paddies. Exploring the Trang An Scenic Landscape Complex by boat is essential, and October's cooler temperatures enhance the experience.
8. Mekong River Delta
The Mekong Delta, also known as the "Rice Bowl" of Vietnam, is a labyrinth of waterways, floating markets, and verdant vegetation.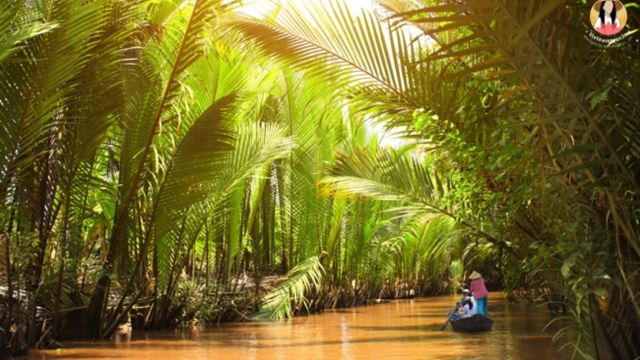 The region is relatively dry and cooler in October, making it an ideal time to explore the unique culture and landscapes of the delta.
9. The City of Da Nang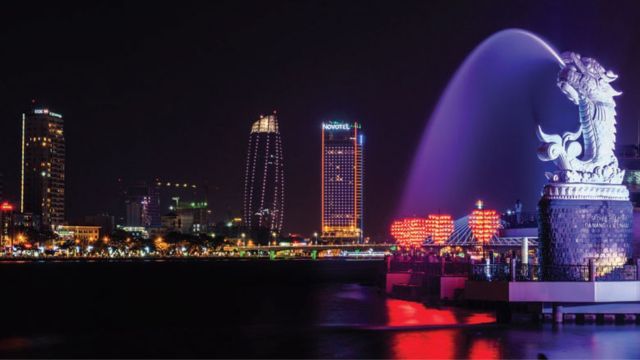 More From Directorate:
As the entry point to Central Vietnam, Da Nang offers beautiful beaches, ancient ruins such as My Son, and the nearby charming town of Hoi An. The pleasant beach weather in October makes it an ideal time to relax and explore.
10. Ho Chi Minh City, Vietnam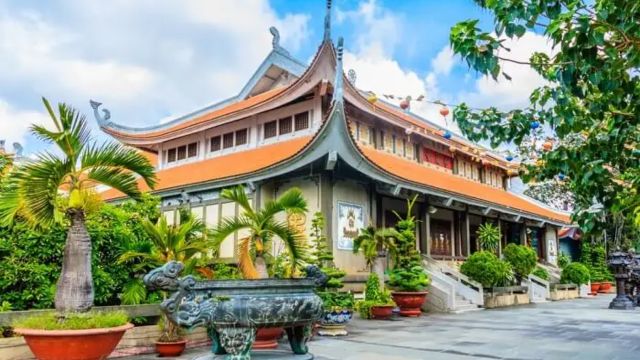 Ho Chi Minh City, formerly known as Saigon, is an exciting blend of old-world charm and modernism. The cooler temperatures of October make it more comfortable to visit historic sites such as the War Remnants Museum and the Cu Chi Tunnels.
Conclusion
Vietnam's unique combination of natural beauty, rich history, and vibrant culture makes it a captivating place to visit in October. This month's cooler and drier weather allows tourists to make the most of their trip, whether they're trekking through Sapa's terraced rice fields, cruising through Halong Bay, or immersing themselves in Hoi An's culture.