Vietnam's capital, Hanoi, is a city that skillfully combines the old and the new. Hanoi is a place that every traveler should see because of its fascinating history, lively culture, and breathtaking natural beauty.
Hanoi offers something for everyone, from bustling markets and delectable street food to historic sites and ancient temples.
What is the Most Touristic Area in Hanoi?
One of Hanoi's oldest neighborhoods and most well-liked tourist destinations is the Hoan Kiem District Old Quarter, sometimes referred to as just 36 Streets or the Hoan Kiem District. The most well-known hotels, historical sites, tourist shops, and cafes in Hanoi can be found there.
What to Avoid in Hanoi?
As Vietnam's capital and political hub, Hanoi is frequently regarded as safer than other cities. After 10 PM, it's still advisable to stay away from dimly lit areas for safer travel.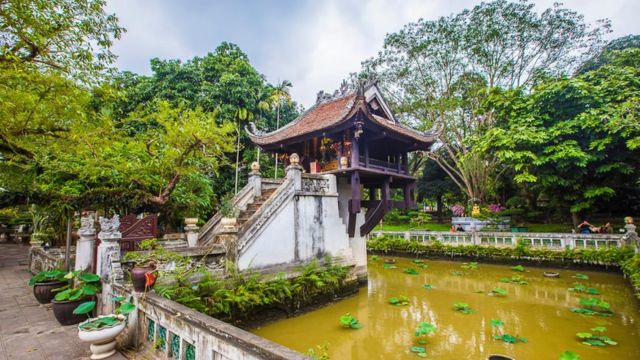 If you are stranded far from your hotel, you might want to use a ride-hailing service such as Grab or hail a cab.
Is it Expensive to Live in Hanoi?
Without rent, the estimated monthly expenses for a family of four are 1,716.7$ (42,128,352.1₫). Without rent, the estimated monthly expenses for an individual are 491.1$ (12,050,389.5₫).
Without rent, Hanoi is 66.9% less expensive than New York. The average rent in Hanoi is 88.9% less than that of New York.
What is the National Food of Hanoi?
The traditional Vietnamese dish, pho, is a must-try. Though it originated in the North, pho is recognized as the national dish of Vietnam.
It gained popularity as a filling soup that was consumed for breakfast by rice field laborers.
Best Places to Visit in Hanoi
We'll go into great detail about the top ten attractions in Hanoi here.
1. Lake of the Restored Sword, Hoan Kiem
Situated in the center of Hanoi, Hoan Kiem Lake is a calm and picturesque area. There is a legend that a gigantic turtle lives in the lake.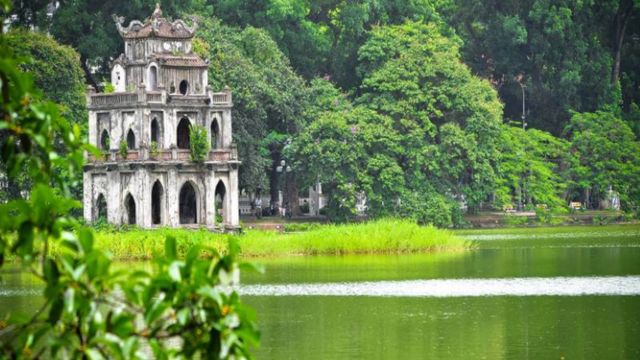 A must-see sight is the Ngoc Son Temple, which is perched on an island in the lake. For both locals and visitors, strolling around the lake and taking in the breathtaking scenery is a favorite pastime.
2. The Old Quarter, or Historic Center of Hanoi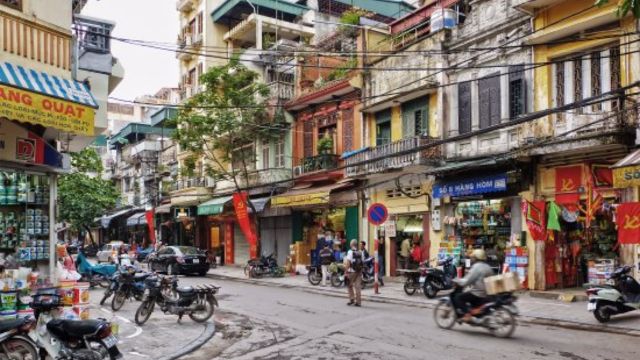 The Old Quarter, located in the center of Hanoi, is a haven for those who enjoy culture and history. Charming colonial buildings, busy markets, and an endless number of street food vendors line its winding streets.
More From Directorate:
Discover a range of stores offering mouthwatering regional specialties and traditional crafts as you meander through the labyrinthine streets.
3. Opera House, Hanoi
This architectural marvel is a magnificent illustration of French colonial architecture, evoking memories of the Palais Garnier in Paris.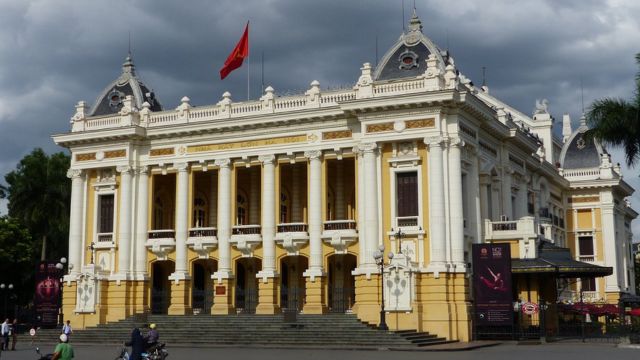 Even in the absence of a show, the building is visually stunning. On the other hand, one excellent way to explore Hanoi's cultural scene is to see a show here.
4. Hanoi Hilton / Hoa Lo Prison
A grim reminder of the turbulent past of the city is Hoa Lo Prison. Originally constructed by the French to house political prisoners, it was later used to house American prisoners of war during the Vietnam War. A sobering look at the conditions prisoners faced can be found in the prison museum.
5. Temple of Literature (Tu Giam Van Mieu-Quoc)
This beautifully preserved complex, which was Vietnam's first national university, is devoted to Confucius. The serene courtyards, striking gates, and exquisite gardens provide insight into Vietnam's intellectual history.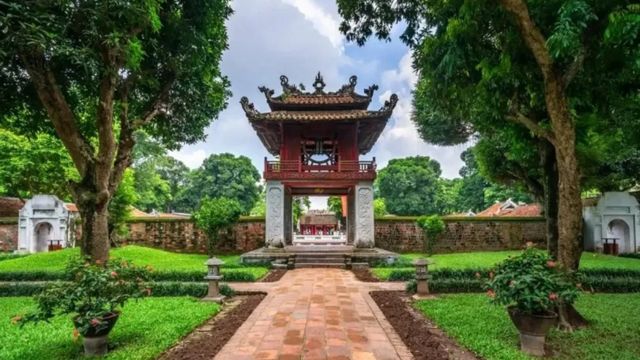 You can also get excellent information about the nation's educational and testing systems by visiting the Temple of Literature.
6. Pagoda with One Pillar (Chua Mot Cot)
The One Pillar Pagoda, one of Hanoi's most famous temples, is a remarkable building that is fashioned to resemble a lotus blossom rising out of the water.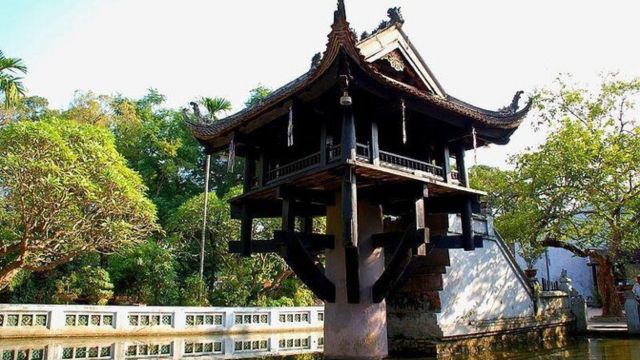 It is regarded as a masterpiece of ancient architecture and a symbol of Vietnamese Buddhism.
7. Vietnam Ethnological Museum
A wealth of knowledge about the various ethnic groups in the nation can be found in this museum.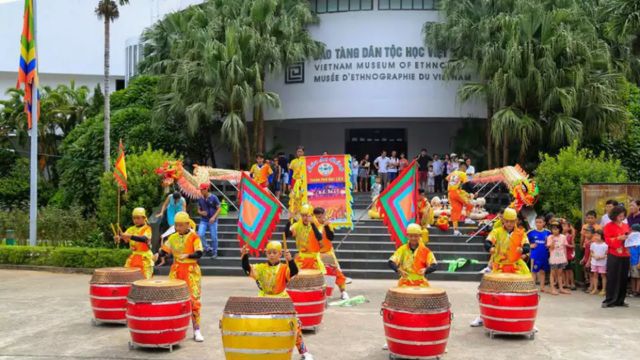 Along with life-size replicas of traditional homes from different regions, the exhibits also feature traditional tools, costumes, and artifacts. It's an amazing way to become acquainted with the diverse cultural fabric of Vietnam.
8. The Ho Chi Minh Memorial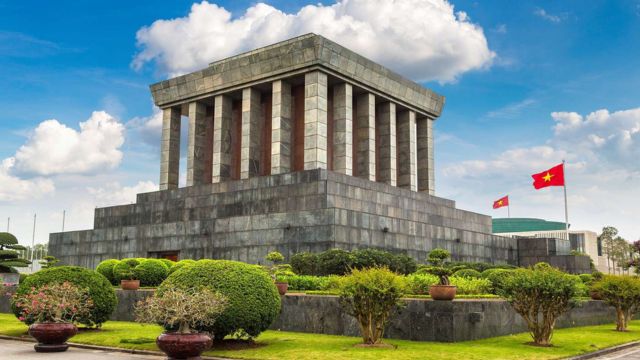 There is a great deal of respect for Ho Chi Minh, the founding father of Vietnam, and his final resting place.
More From Directorate:
In addition to paying their respects to "Uncle Ho's" preserved body, visitors can explore Ba Dinh Square's surroundings. Please take note that visiting the mausoleum calls for appropriate clothing and polite conduct.
9. Bien Long Bridge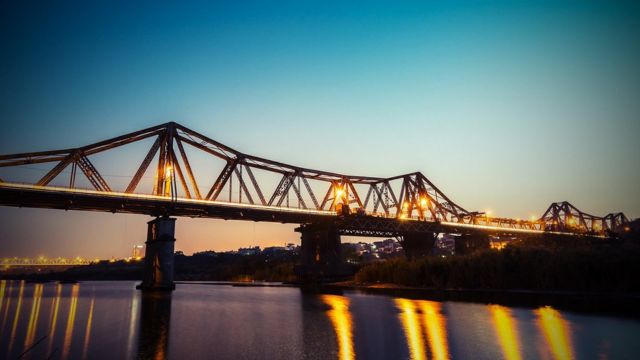 This historic bridge crosses the Red River and is a symbol of Hanoi's perseverance, having been designed by renowned architect Gustave Eiffel. Locals and visitors alike frequent this location to enjoy the sunset and take beautiful pictures.
10. Water Puppet Theater Thang Long
A unique cultural experience can be had by visiting the Thang Long Water Puppet Theater. This theater is one of the greatest locations to see water puppetry, a traditional form of Vietnamese art.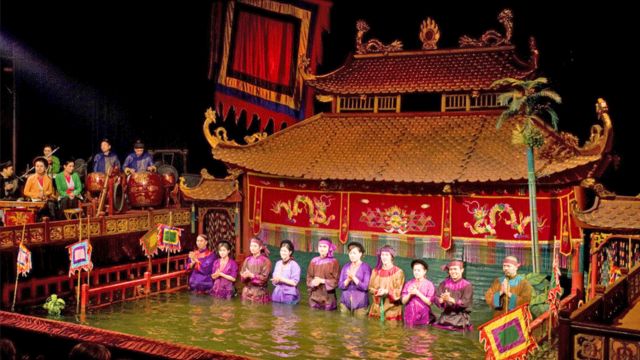 The vibrant puppets perform to traditional music as they dance on the water, creating a captivating spectacle.
Conclusion
In summary, Hanoi is a city of striking contrasts where old customs and contemporary life coexist. This vibrant and culturally diverse city has a plethora of attractions that are just waiting to be discovered; these only scratch the surface.
Any kind of traveler can find something to enjoy in Hanoi, be it history, culture, or just mouthwatering Vietnamese food.