The dynamic capital of Mexico, Mexico City, is a fascinating fusion of the old and the contemporary, with a rich history and culture. Every kind of traveler will find something to enjoy in this city, from lively marketplaces and modern art scenes to ancient ruins.
Mexico City is quite magical. Mexico City, also known as Ciudad de Mexico, is the nation's capital and is a whirlwind of stunning architecture, museums, amazing eateries, and lodgings all situated on streets brimming with centuries of history.
Positioned in the Anáhuac Valley at an elevation of almost 2,200 meters, the city is surrounded by powerful mountain ranges. Notably, two snow-capped volcanoes, Popocatépetl and Iztaccíhuatl, watch over the city from a distance.
Mexico City Best Places to Visit
The following are Mexico City's top ten must-see locations that guarantee a memorable time:
1. Zócalo (Plaza de la Constitución)
Zócalo, the largest public square in the world, is located in the center of Mexico City and is bordered by important historical sites like the National Palace and the Metropolitan Cathedral.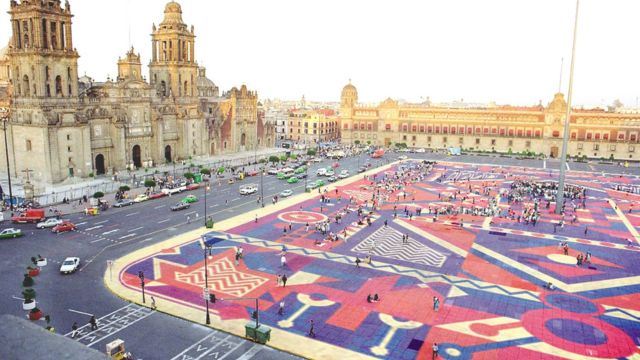 It's a must-visit location because of the lively atmosphere, street entertainment, and cultural events. Don't pass up the opportunity to see the magnificent ceremony at the National Palace to raise the Mexican flag.
2. Teotihuacan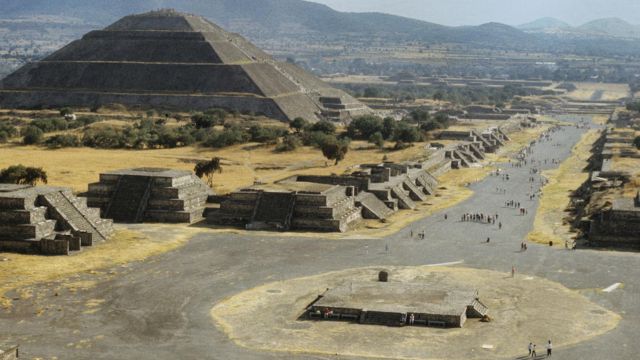 More From Directorate:
Ancient Mesoamerican pyramids, such as the Pyramid of the Sun and the Pyramid of the Moon, can be found at Teotihuacán, a UNESCO World Heritage Site situated just outside of the city. Ascending these imposing edifices offers amazing vistas of the Avenue of the Dead and the environs.
3. The Park of Chapultepec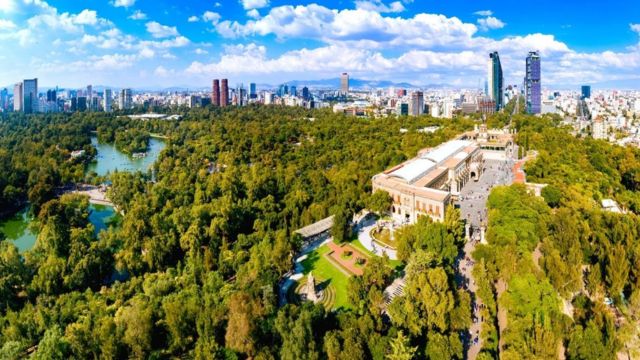 Chapultepec Park, which covers more than 1,600 acres, is a verdant haven in the middle of the busy city. Chapultepec Castle, the Anthropology Museum, a zoo, lakes, and gardens are among the attractions it holds. The park provides a calm haven and an insight into the natural beauty and historical background of Mexico.
4. Coyoacan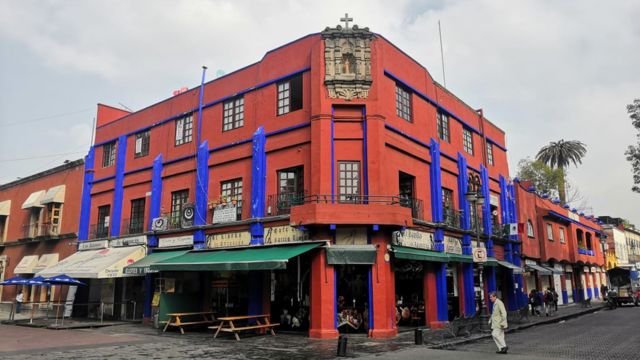 Coyoacán is a vibrant area with a rich cultural legacy that is known for its cobblestone streets, Casa Azul (Blue House) by Frida Kahlo, and its bohemian vibe. In this quaint neighborhood, take in the bustling markets, art galleries, and authentic Mexican cuisine.
5. Xochimilco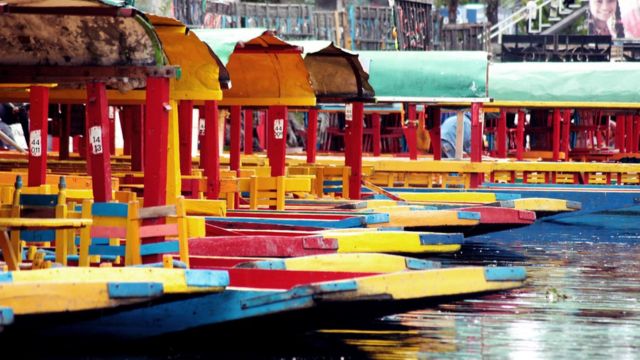 Discover Xochimilco's distinct allure by taking a colorful trajinera (traditional boat) ride along its historic canals. Visitors can take pleasure in food, mariachi music, and a festive ambiance evoking the days of the ancient Aztecs amid verdant gardens and floating markets.
6. Palacio de Bellas Artes
The Palacio de Bellas Artes is a famous architectural masterpiece known for its exquisite Art Nouveau and Art Deco style.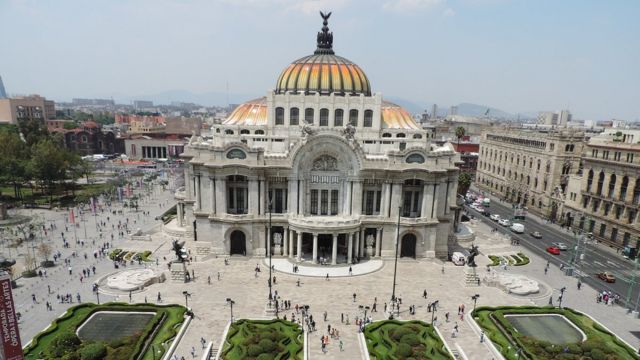 Explore the interior of murals painted by Diego Rivera and other well-known Mexican artists, and see a show at the historic Fine Arts Theater.
7. Mercado de la Merced
Explore Mercado de la Merced, one of the city's biggest and most historic markets, and lose yourself in its sensory explosion.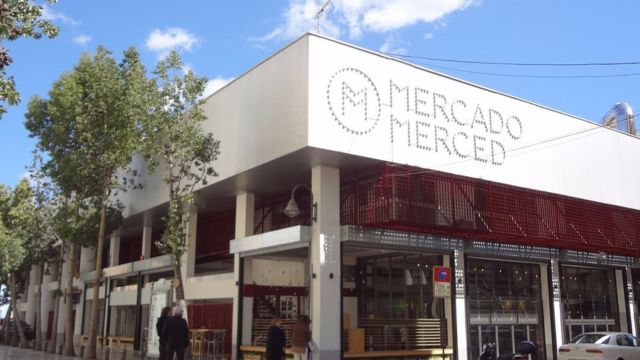 More From Directorate:
Discover its busy aisles, which are brimming with handicrafts, fresh vegetables, spices, and regional street food. This is the ideal location to savor real Mexican cuisine.
8. National Anthropological Museum
The National Museum of Anthropology offers a wealth of information about pre-Columbian Mexico, including an enormous collection of items from this period.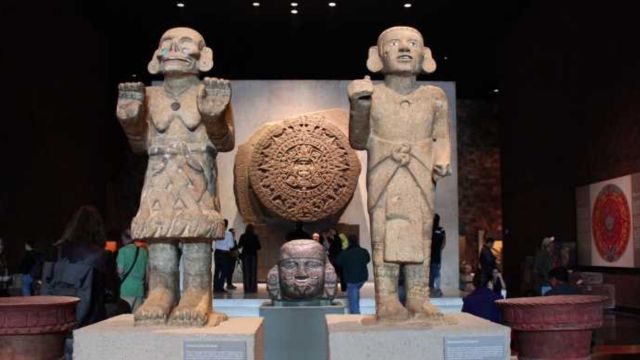 The Aztec Sun Stone and Mayan antiquities on display at the museum provide a deep window into Mexico's indigenous civilizations.
9. Condesa and Roma Communities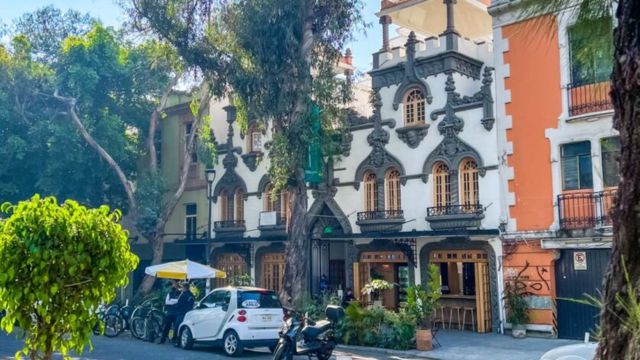 Condesa and Roma are trendy areas with tree-lined avenues and gorgeous architecture that are well-known for their hip cafes, art galleries, and exciting nightlife. Explore these neighborhoods to get a sense of the modern and eclectic vibe of the city.
10. Mayor Templo
Templo Mayor is an archeological site in the center of Mexico City where you may explore the ruins of the Aztec Empire.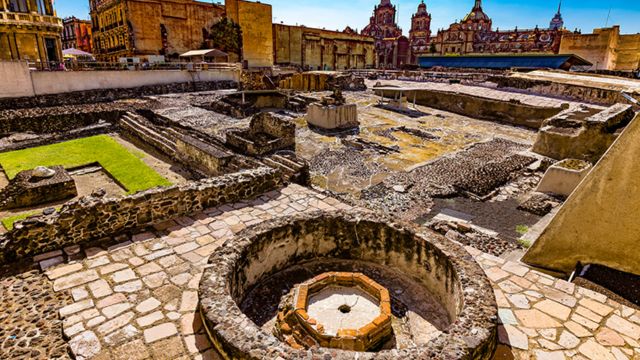 The location offers an insight into the magnificent past of this ancient civilization through its collection of sculptures, antiques, and old temples.
Conclusion
Mexico City is a vibrant city that combines modern culture with its rich heritage in a seamless manner. A visit to any one of these top 10 locations provides a fresh viewpoint on Mexico City's varied fabric, making it a memorable and rewarding experience.
The soul of the city enthralls tourists, giving them a lasting impression of its beauty and legacy, whether they are exploring historic ruins or enjoying lively marketplaces. If you want to know more about the touring places then write in the comment box at Directorateheuk.