Alaska, sometimes known as "The Last Frontier," is a state with a wealth of varied wildlife, wild wilderness, and stunning natural beauty. Taking an Alaskan cruise is one of the best ways to discover the wonders of this most northern state in the union.
It's the perfect place for adventurers and nature lovers because of the craggy coastline, pure fjords, and massive glaciers.
What is the Best Part of Alaska to See on a Cruise?
Glacier Bay National Park & Preserve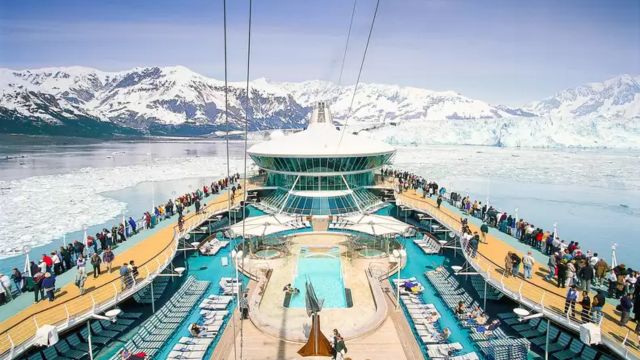 Glacier Bay is the best cruise destination in Alaska. Fjords, rivers, streams, glaciers, and wildlife all coexist peacefully. More options than any other cruise line for cruising Glacier Bay are offered by Holland America Line, an authorized concessioner of the park.
What is the Best Month to Go to Alaska on a Cruise?
The Alaskan cruise season runs from May to September, with July and August drawing the greatest number of visitors.
According to the convention, July and August are the ideal months to cruise Alaska because of the highest temperatures and generally sunnier weather.
Best Places to Visit on Alaska Cruise
This post will examine the top ten destinations for Alaska cruises, each of which offers a special and remarkable experience.
1. Glacier Bay National Park
A trip to Glacier Bay National Park, a UNESCO World Heritage site, is a must for any Alaskan cruise. During your voyage through this breathtaking fjord, you will be able to see the majestic tidewater glaciers that plunge into the ocean.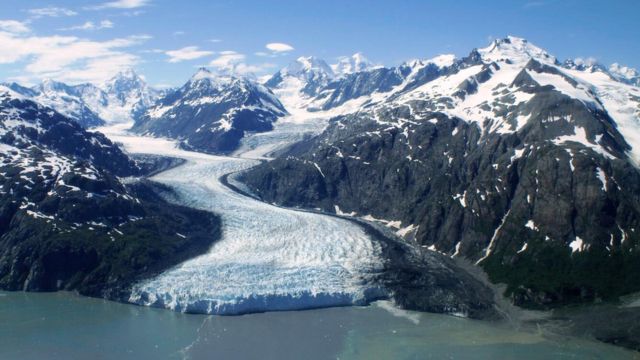 Observe seals, orcas, and humpback whales as you explore the park's various ecosystems. Park rangers offer insightful commentary to help you better comprehend this amazing natural marvel.
2. Denali National Park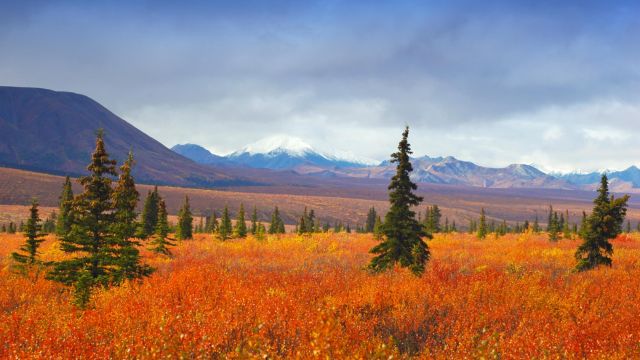 If you're itching for something a little more inland, think about extending your cruise to include a land tour of Denali National Park. Mount Denali, the highest peak in North America at 20,310 feet, is the focal point of this park.
More From Directorate:
Discover the untamed landscape of the park, see rare animals, and engage in hiking, wildlife tours, and mountaineering.
3. Juneau
Juneau, the capital of Alaska, is a well-liked destination on numerous cruise itineraries. Juneau, surrounded by breathtaking scenery, provides chances for outdoor pursuits like hiking on glaciers, dog sledding on Mendenhall Glacier, and whale watching.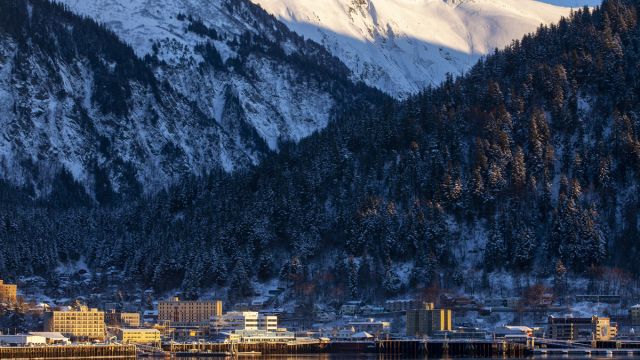 Remember to take in the breathtaking views from the Mount Roberts Tramway and the impressive Alaska State Capitol.
4. Skagway
A historical gold rush town offering a window into the past is Skagway. Visit the Klondike Gold Rush National Historical Park to travel back in time and learn about the Gold Rush era.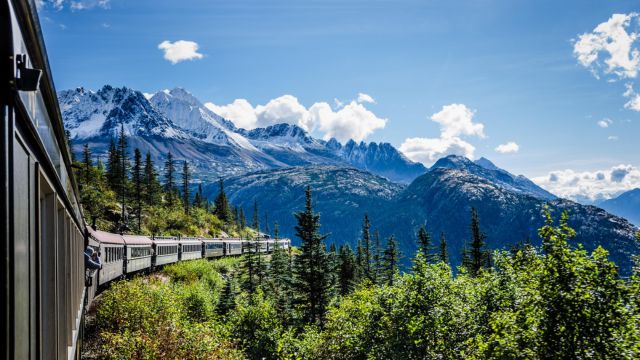 You can also explore historic buildings and go on a scenic hike along the Chilkoot Trail. Through the untamed landscape, the White Pass & Yukon Route Railroad provides an amazing experience.
5. Ketchikan
Ketchikan, also called the "Salmon Capital of the World," is a fishing enthusiast's dream come true. You can explore the verdant Tongass National Forest, see the amazing salmon runs, and learn about indigenous culture at Totem Bight State Historical Park.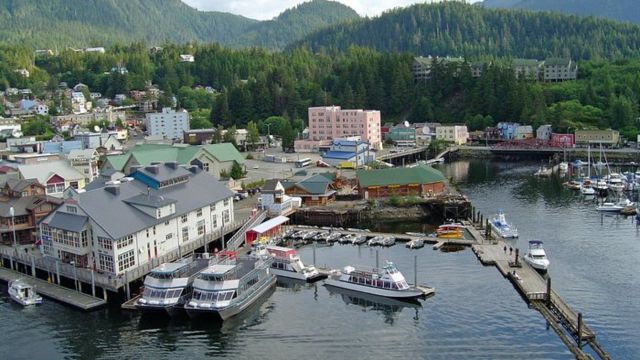 Explore Creek Street, is a historic boardwalk that spans Ketchikan Creek. Don't miss this opportunity.
6. Sitka, Alaska
Sitka boasts breathtaking natural beauty along with a rich history as the former capital of Russian America.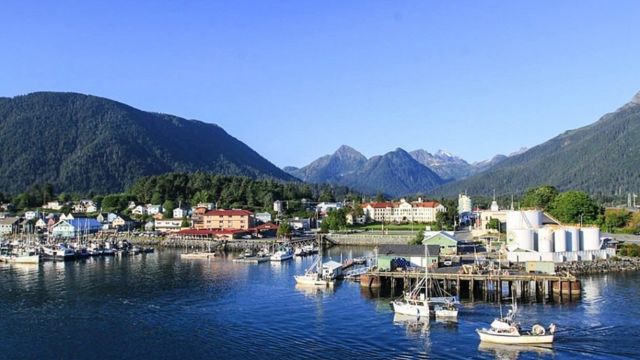 Discover the native Tlingit culture by taking an exploration of the Sitka National Historical Park, stopping by St. Michael's Russian Orthodox Cathedral, and going on wildlife excursions to see humpback whales, bald eagles, and sea otters.
7. Hubbard Glacier
Known for its enormous calving events, Hubbard Glacier is one of Alaska's most active and spectacular glaciers. See the spectacle of massive ice chunks breaking away and crashing into the water below as you sail close to the glacier. Hubbard Glacier is a must-see on your cruise due to its immense size and stunning beauty.
8. Icy Point Strait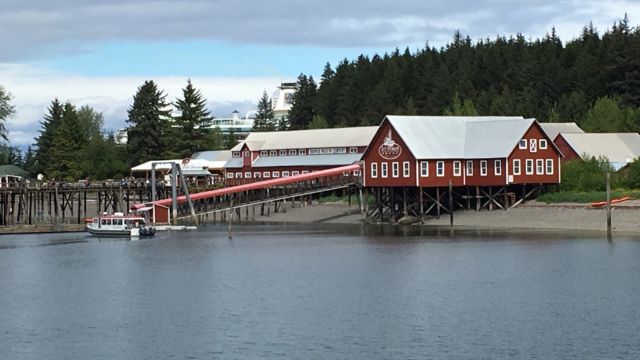 A more immersive encounter with Tlingit culture is provided by this privately owned location.
More From Directorate:
Take part in bear viewing, zip-lining, and village exploration in the quaint town of Hoonah. The opportunity to view humpback whales in the nearby waters is a highlight.
9. Fjord Tracy Arm
Another breathtaking glacial fjord is Tracy Arm Fjord, which is well-known for its emerald waters and high cliffs. See the stunning Sawyer Glaciers, icebergs, and waterfalls as you travel through this scenic region.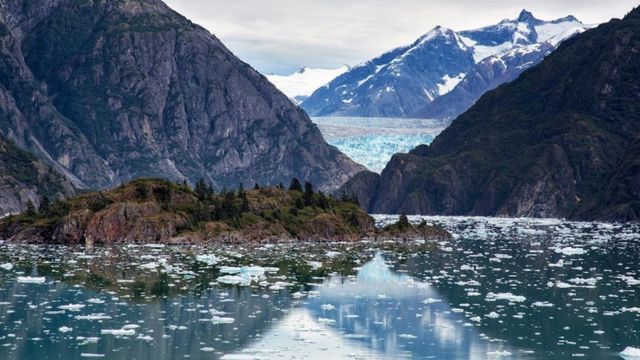 The atmosphere is genuinely magical due to the winding passageways and pristine wilderness.
10. Haines, Alaska
Situated near the Inside Passage, Haines is a serene and picturesque port well-known for its outdoor pursuits.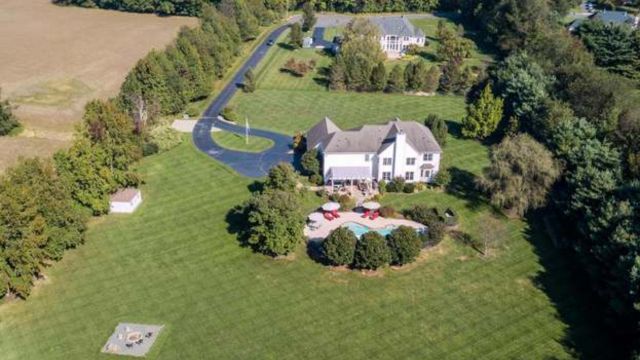 See the largest gathering of bald eagles in the world at the Chilkat Bald Eagle Preserve. In addition, you can hike, kayak, and take in the area's breathtaking natural beauty.
Conclusion
A cruise through Alaska is an amazing experience that gives you a close-up look at some of the most amazing wildlife and natural wonders on the planet. With their distinct charm and allure, these ten best places guarantee an amazing journey.
Everybody can find something to enjoy on an Alaskan cruise, be it history buffs, nature lovers, or just peace and quiet in the vast outdoors. Get ready to be in awe of "The Last Frontier's" grandeur.