Anchorage, Alaska, is a city with urban amenities and breathtaking natural beauty. Anchorage, situated between the Chugach Mountains and the Cook Inlet, provides a unique blend of outdoor adventure and cultural experiences.
Anchorage has something to offer nature lovers, history buffs, and those simply looking for a memorable vacation.
Is Anchorage, Alaska Worth Visiting?
Yes! Anchorage is a must-see on any trip to Alaska. Many travelers arrive in Anchorage and immediately depart for other cities, but it is worthwhile to spend at least one day in the city.
What is the Best Month to Go to Anchorage Alaska?
The best time to visit Anchorage depends on your desired activities and your tolerance for cold weather. Summer (June to August) is generally regarded as the best time to visit the city due to the clearer skies, milder temperatures, and longer daylight hours.
Is Anchorage a Friendly City?
Anchorage is renowned for its welcoming atmosphere and neighborly population. Anchorage, despite being the largest city in Alaska, has maintained a small-town atmosphere.
Is Food Expensive in Alaska?
Food. Food prices can contribute significantly to Alaska's high cost of living. Due to its location, food is frequently transported over long distances to reach supermarkets and restaurants.
This is particularly true for rural areas, where lower housing costs are accompanied by higher food costs.
Best Places to Visit in Anchorage Alaska
Here are the ten best places to visit in Anchorage, each offering a unique slice of the Alaskan wilderness.
1. The Chugach State Park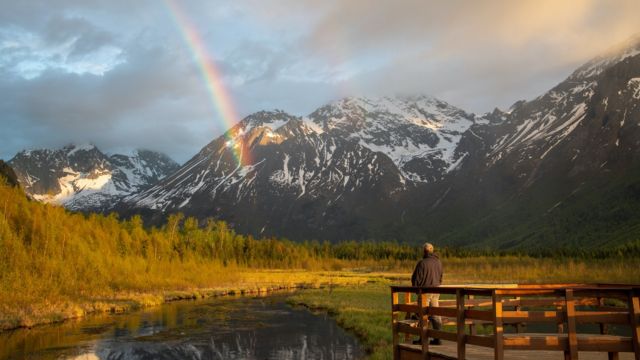 Begin your adventure in Anchorage by exploring the vast wilderness that surrounds the city, Chugach State Park. With its hiking trails, mountain views, and wildlife sighting opportunities, this park is an outdoor enthusiast's paradise. Flattop Mountain offers a panoramic view of Anchorage from its trail.
2. Alaska Conservation Center for Wildlife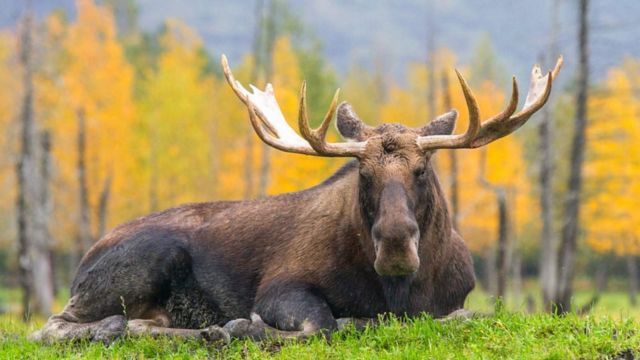 This center, located a short distance from Anchorage, is a must-see for wildlife enthusiasts. Bears, moose, and bald eagles are among the rescued and orphaned animals living there. You can learn about Alaska's unique wildlife and conservation efforts by visiting this site.
3. Anchorage Historical Museum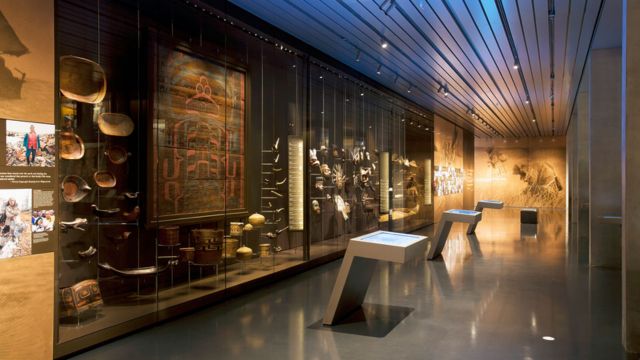 See more:
At the Anchorage Museum, you can learn about the diverse history and culture of Alaska. The exhibits highlight indigenous Alaskan art, history, and the region's distinctive relationship with the natural environment. The experience is educational and enlightening for all ages.
4. Center for Alaska Native Heritage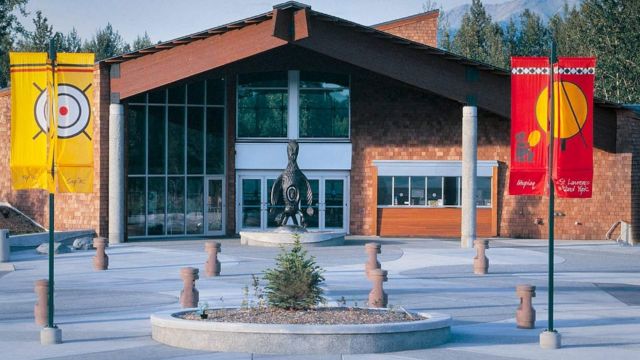 To gain a deeper understanding of Alaska's indigenous cultures, visit the Alaska Native Heritage Center. Interactive exhibits, oral histories, and live performances illuminate the traditions and heritage of the state's indigenous peoples.
5. The Alaska Railroad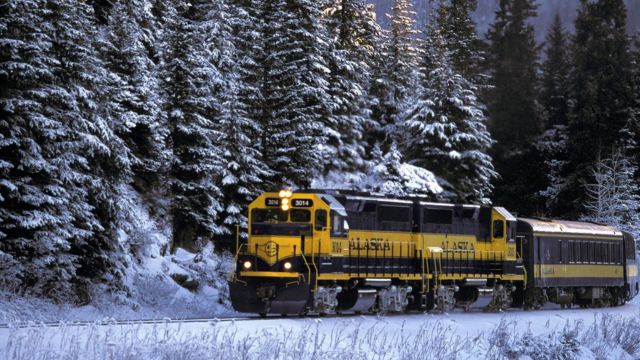 The Alaska Railroad provides a train ride through Alaska's breathtaking landscapes. The scenic rail journeys provide a unique perspective on the state's natural beauty as they pass through mountains, glaciers, and quaint coastal towns.
6. The Anchorage Botanic Garden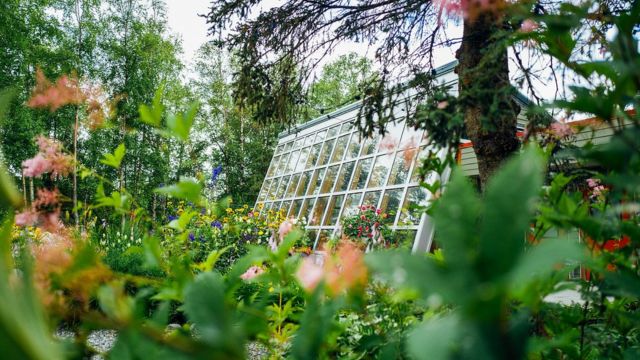 The Anchorage Botanical Garden is a serene oasis for plant lovers. You can stroll through lovely gardens that feature native and exotic plants. It is an ideal spot for a leisurely stroll or a family picnic.
7. Kincaid Park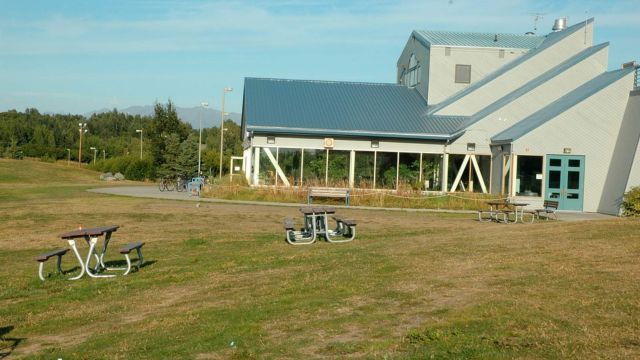 Kincaid Park is a paradise for outdoor enthusiasts. This park provides miles of trails for hiking and biking, as well as opportunities for bird-watching and beachcombing, allowing visitors to experience the Alaskan wilderness in the heart of the city.
8. Refuge de faune de la côte d'Anchorage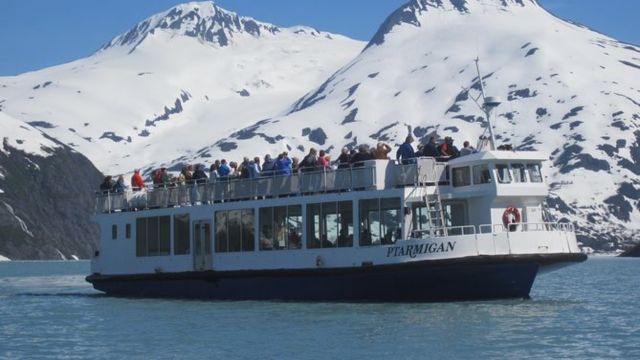 See more:
The Anchorage Coastal Wildlife Refuge is ideal for birdwatchers and nature enthusiasts. With tidal flats, wetland areas, and an abundance of bird species, this location is ideal for observing local wildlife in its natural habitat.
9. Portage Ice Cap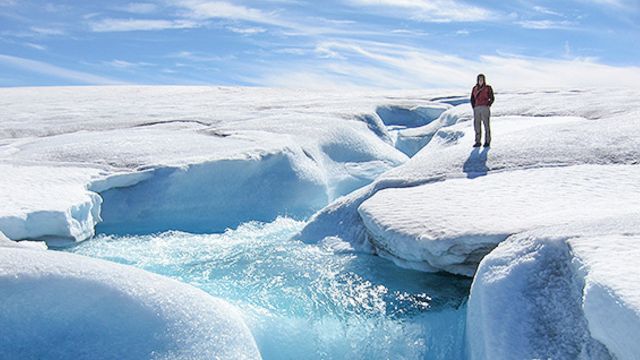 A scenic drive from Anchorage brings you to Portage Glacier, where you can take a boat tour to get up close and personal with this magnificent natural wonder. The pristine waters and towering icebergs offer a glimpse of Alaska's majestic landscapes.
10. The Eagle River Nature Center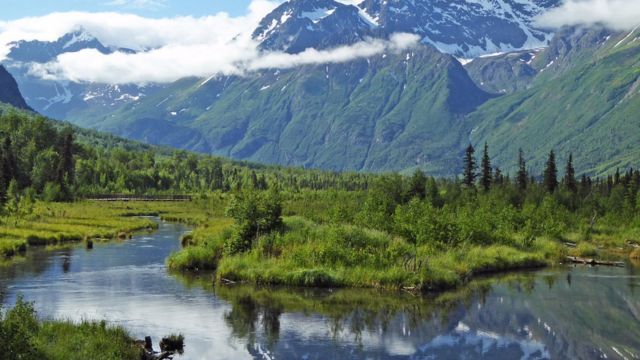 Eagle River Nature Center, located just outside of Anchorage, is an excellent place for hiking and wildlife observation. Trails range from easy strolls to more difficult treks, making it suitable for outdoor enthusiasts of all skill levels.
Conclusion
Anchorage, Alaska, is a city of contrasts, where urban life and wilderness coexist. Anchorage offers a variety of experiences, ranging from the towering Chugach Mountains to the rich cultural heritage of the native people.
These Anchorage attractions are only the beginning of what this extraordinary city has to offer. Anchorage is a destination that will leave you with lasting memories of Alaska's natural beauty and cultural diversity, regardless of your interests.