Mexico's capital city, Mexico City, is a city that never sleeps; its vibrant culture, rich history, and abundance of attractions make it an absolute must-see. However, the beauty of this city extends beyond its urban attractions.
You will find a treasure trove of natural beauty, historical sites, and cultural gems within a short drive of Mexico City.
What Nice City is Outside Mexico City?
The charming towns near Mexico City, such as Puebla, Cuernavaca, Taxco, Toluca, and Atlixco, are all within an hour's drive of the country's capital and offer travelers wishing to explore Mexico's interior a wealth of unique attractions and exciting activities.
What is the Safest City Near Mexico City?
Coyoacán, La Condesa, Interlomas, Lomas de Chapultepec, Polanco, and Santa Fe are ideal neighborhoods for newcomers to Mexico City, and we stand by our recommendations.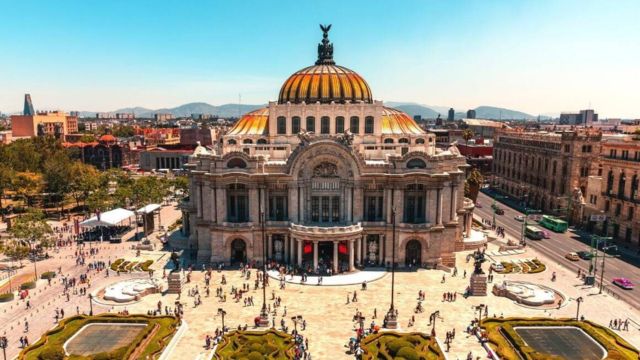 These are some of the safest neighborhoods in Mexico City, so you should feel at ease throughout the day and night in these areas.
Is It Expensive to Live in Mexico City?
The cost of living in Mexico City is dependent on your lifestyle and desired level of comfort. You can live comfortably on anywhere between $1,500 USD and $5,000 USD per month. Just ensure that you can afford everything so that you can live comfortably here.
Best Places to Visit Near Mexico City
This article explores the ten best places to visit in close proximity to Mexico City.
1. The City of Teotihuacan
A trip to Mexico City would be incomplete without exploring the ancient city of Teotihuacan, located only 50 kilometers (31 miles) to the northeast.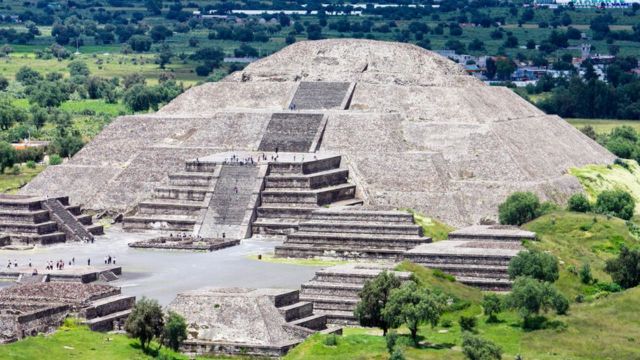 This UNESCO World Heritage site features the iconic Pyramid of the Sun and Pyramid of the Moon, providing a glimpse into the pre-Columbian history of Mexico.
2. The Xochimilco
Xochimilco, renowned for its enchanting canals and vibrant floating gardens, is a short drive from Mexico City.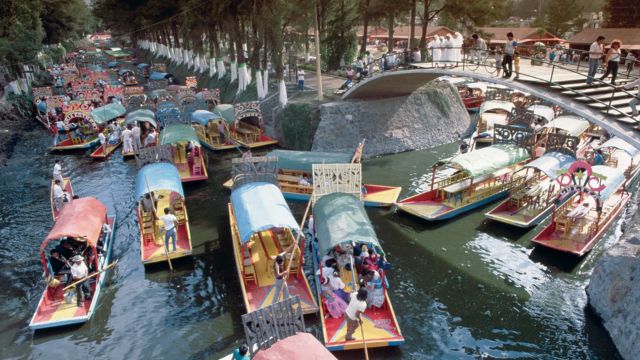 While listening to mariachi music and sampling local street food, rent a colorful trajinera (traditional boat) and take a relaxing ride along the canals in it.
3. The City of Tepoztlán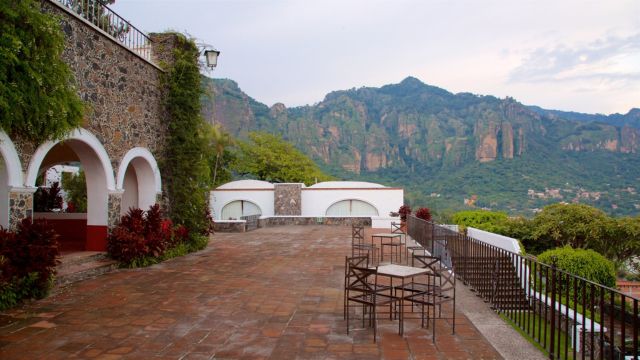 Tepoztlán is a charming pueblo mágico (magic town) situated in the verdant mountains of Morelos, about an hour's drive from Mexico City.
See More:
The town's pre-Hispanic Tepozteco pyramid, vibrant market, and spiritual energy make it a haven for culture vultures and nature lovers alike.
4. The City of Puebla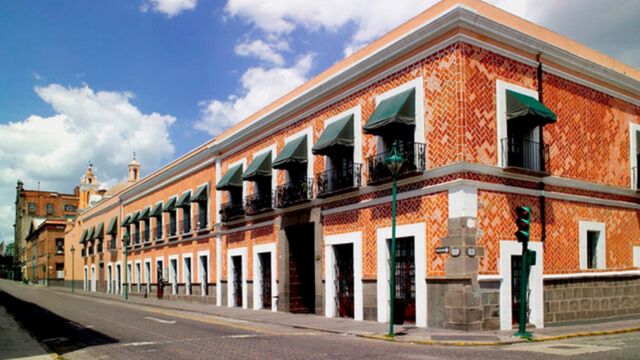 The colonial city of Puebla is approximately two hours from Mexico City and is renowned for its stunning architecture, including the ornate Puebla Cathedral and colorful Talavera-tiled buildings. Don't forget to sample the delectable mole poblano, a local specialty dish.
5. The City of Cuernavaca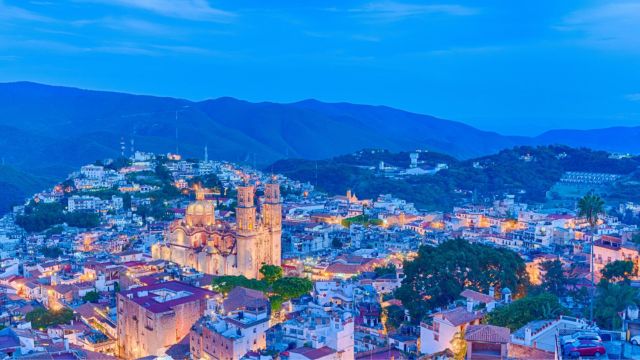 Cuernavaca, also known as the "City of Eternal Spring," is only about an hour from Mexico City. This picturesque city features botanical gardens, historical landmarks such as the Palace of Cortés, and a year-round pleasant climate.
6. The Cholula
Cholula, a short distance from Puebla, is renowned for its Great Pyramid, the world's largest pyramid by volume.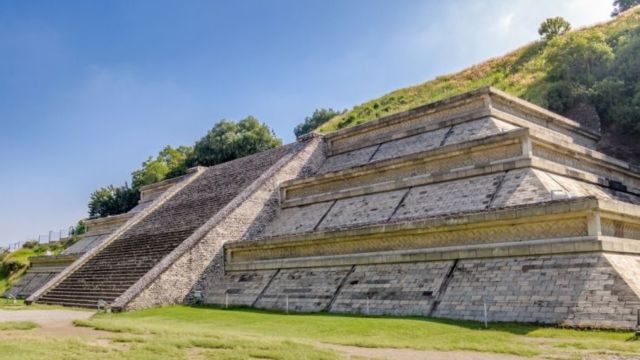 Climb to the summit for sweeping views of the surrounding area, and explore the charming town's numerous churches.
7. Valle De Bravo, Mexico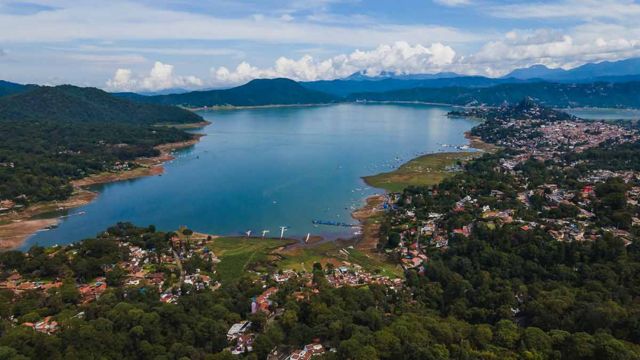 Valle de Bravo is a picturesque town in the state of Mexico that is surrounded by a beautiful lake.
See More:
This destination is ideal for those who enjoy water sports, hiking, and a tranquil escape from the city.
8. The Malinalco
A little more than two hours from Mexico City, Malinalco provides a glimpse into the pre-Hispanic history of Mexico.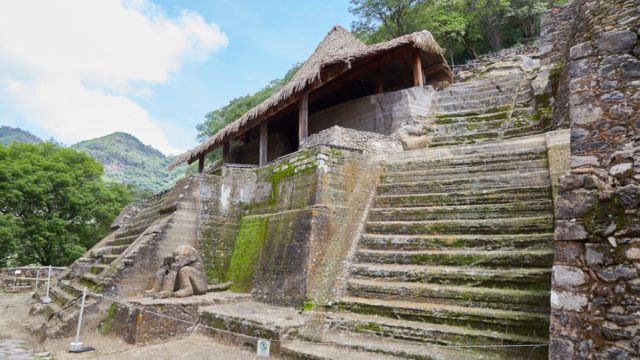 Visit the archaeological site, the colonial-era church, and the natural thermal springs for a relaxing dip.
9. The Tlaxcala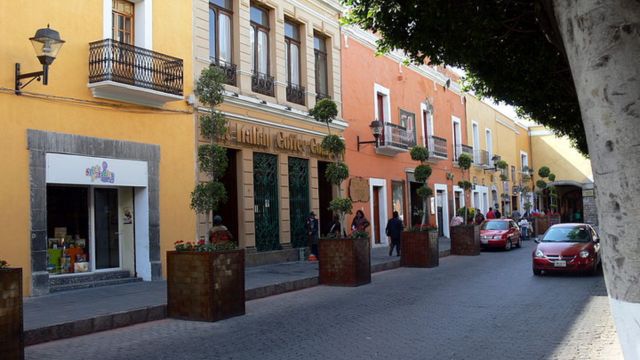 Tlaxcala, one of Mexico's smallest states, is renowned for its historical significance and colorful streets. Take in the local culture and cuisine, as well as the Plaza de la Constitución and the Palacio de Gobierno.
10. Taxco, Mexico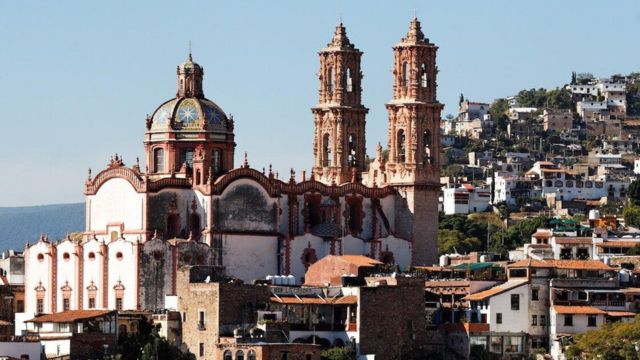 Taxco, a silver mining town four hours by car from Mexico City, is renowned for its beautiful colonial architecture and skilled silversmiths. Explore the winding streets, stop by the Santa Prisca Church, and purchase exquisite silver jewelry.
Conclusion
Mexico City is unquestionably a fantastic destination, but its environs are just as captivating. From ancient pyramids and charming pueblos to natural beauty and historical treasures, these destinations near Mexico City offer a variety of travel experiences.
So, whether you're a history buff, a nature enthusiast, or a foodie, don't miss the opportunity to explore the cultural and natural wonders a short drive from the bustling capital.