West Virginia is a wintery landscape awaiting exploration. The Mountain State offers a unique and enchanting winter experience due to its pristine landscapes, charming small towns, and a wide variety of outdoor activities.
West Virginia offers something for every type of winter adventurer, from skiing and snowboarding to cozy cabin getaways.
Is West Virginia Expensive?
West Virginia is the least expensive state in which to own a home as of March 2023, with average house prices of $146,578 — 57% less than the national average of $338,649. Since March 2021, the average home price in West Virginia has risen by 10%, or approximately $13,666.
What is West Virginia Best at?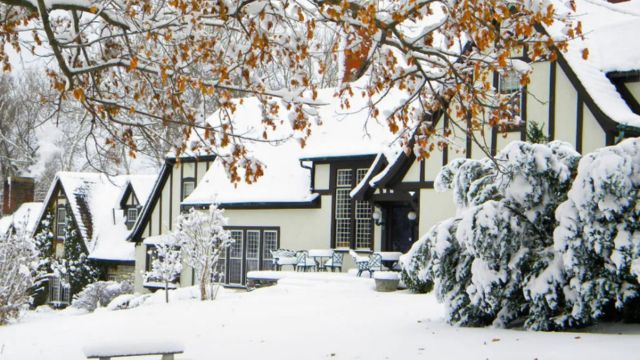 The state's mountains, hills, and valleys have earned it the moniker "Mountain State," and it is renowned for a variety of outdoor activities, including hiking, mountain biking, skiing, and whitewater rafting.
What is Unique in West Virginia?
West Virginia is known as the Mountain State because it is the only state entirely located within the Appalachian Mountain region, and its average elevation is higher than any other state east of the Mississippi!
Best Places to Visit in West Virginia in Winter
In this article, we will examine the top ten wintertime travel destinations in West Virginia.
1. The Snowshoe Mountain
Snowshoe Mountain, located in the Allegheny Mountains, is the premier destination for winter sports enthusiasts.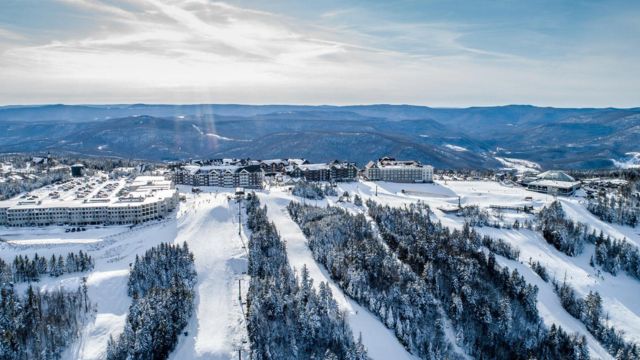 This ski resort provides slopes for skiers of all skill levels. The charming village's restaurants, shops, and accommodations make it an ideal location for a winter vacation.
2. The Canaanite Valley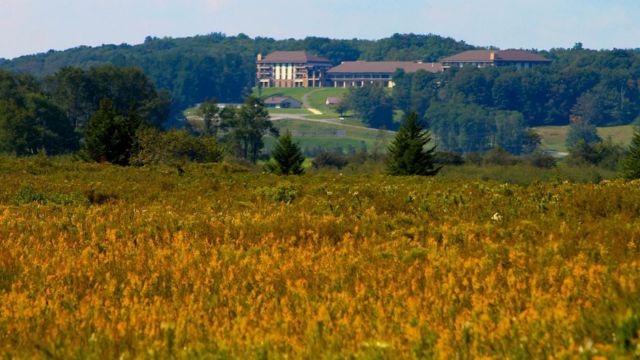 Canaan Valley is another fantastic winter sports destination. This area is a paradise for outdoor enthusiasts, with cross-country skiing and snowshoeing trails, as well as excellent downhill skiing at Timberline Ski Resort.
See More:
It is a great choice for those seeking a peaceful winter retreat due to its picturesque landscape and serene atmosphere.
3. The Blackwater Falls State Park
This state park is a gem throughout the year, but in the winter it becomes truly enchanted. The stunning Blackwater Falls, which freezes into intricate patterns, is the focal point.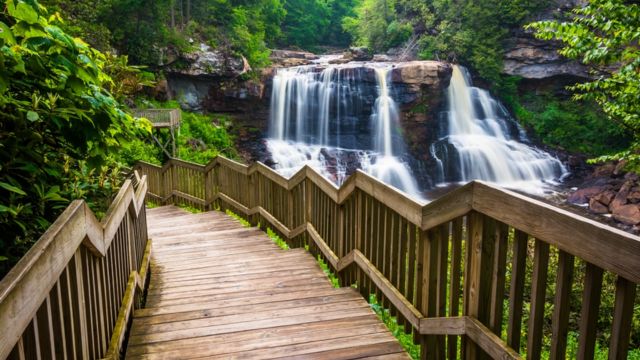 In addition to miles of hiking trails, park visitors can go sledding or ice skating on the frozen pond.
4. The Town of Harpers Ferry
Harpers Ferry is a historic town that acquires a new allure during the winter. Explore the quaint streets and visit the museums to discover the town's illustrious past.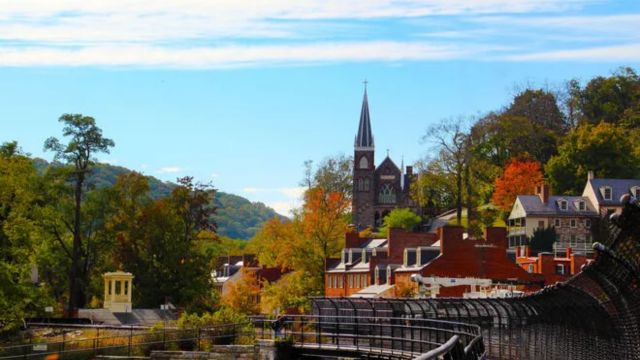 The Appalachian Trail Visitor Center is a must-see, and the nearby Shenandoah and Potomac Rivers provide stunning winter vistas.
5. The Town of Berkeley Springs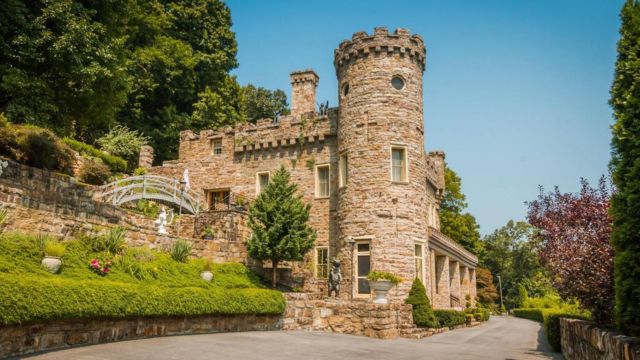 Known for its natural springs and spa culture, Berkeley Springs is an ideal wintertime destination for those seeking relaxation.
Berkeley Springs State Park is an ideal winter destination for relaxation because its warm waters provide a soothing contrast to the cold weather.
6. The Resort at Greenbrier
During the winter, this luxurious, historic resort offers a taste of elegance. The holiday decorations at The Greenbrier are a sight to behold, and you can enjoy ice skating and horse-drawn sleigh rides.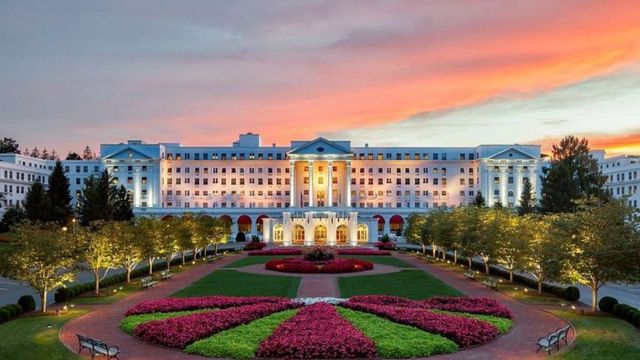 The resort's enchanting atmosphere and world-class amenities guarantee an unforgettable winter getaway.
7. Dolly Sods Natural Area
Dolly Sods Wilderness is an excellent option for those seeking a more exciting winter experience.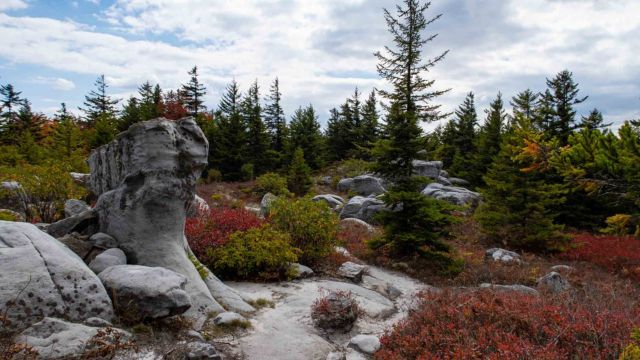 Open meadows and spruce forests create a winter wonderland on the high-altitude plateau, making it ideal for snowshoeing and cross-country skiing.
8. The New River Gorge
The New River Gorge is a year-round outdoor recreation destination. The area is a haven for rock climbers during the winter, with the added thrill of climbing on frozen cliffs.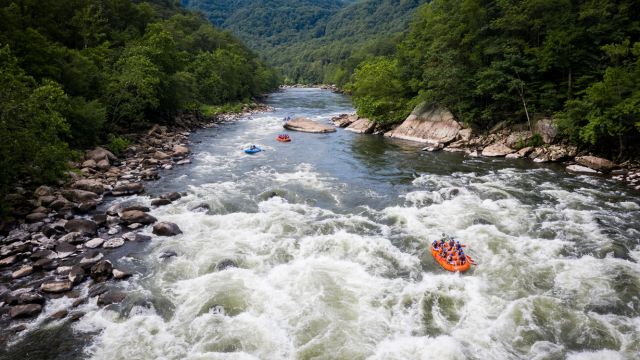 Against a backdrop of snow-covered landscapes, the New River Gorge Bridge, one of the longest single-span arch bridges in the world, is a sight to behold.
9. The Seneca Rocks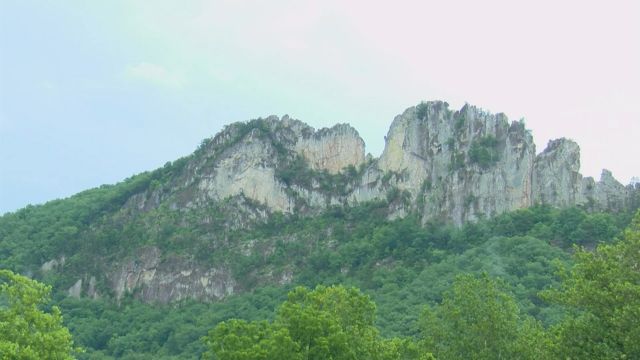 Seneca Rocks is a popular spot for rock climbers, but it is equally beautiful in the winter. The imposing cliffs and icy waterfalls create a dramatic and gorgeous landscape.
See More:
During the winter season, hiking and birdwatching are also popular activities in this region.
10. The Babcock State Park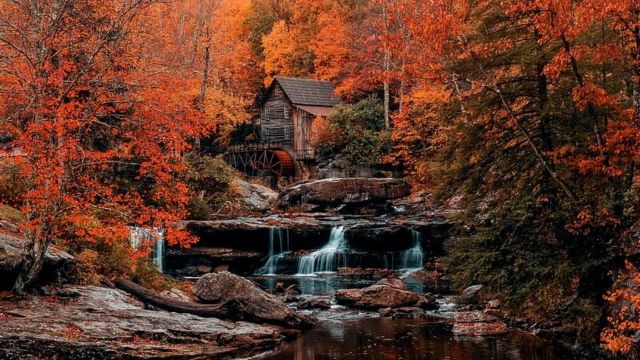 During the winter, Babcock State Park is a picture-perfect destination. The historic Glade Creek Grist Mill looks like something from a fairytale when surrounded by a fresh blanket of snow. The park's hiking, sledding, and ice fishing make it an ideal family destination.
Conclusion
Winter in West Virginia offers a variety of activities, from thrilling winter sports to tranquil getaways in charming towns. West Virginia has something to offer every winter traveler, whether they seek excitement on the slopes, cultural exploration in historic towns, or a peaceful escape to the great outdoors.
Therefore, bundle up, pack your bags, and head to the Mountain State to create winter memories that will last a lifetime.