The second-largest Hawaiian island, Maui, is a paradise known for its varied scenery, lively culture, and limitless adventure possibilities. Travelers looking for an amazing experience will find plenty to keep them occupied on Maui, which has everything from gorgeous beaches to lush woods and volcanic vistas.
What is the Most Beautiful Part of Maui?
Black Sand Beach at Wai'anapanapa State Park
Without a doubt, this is one of Maui's most breathtaking locations. There is a paved staircase that descends to the beach. I highly suggest spending the night in Hana because it's an incredible experience to witness this beach at sunrise.
What Part of Maui Island is Best?
West Maui, which was first built in the 1960s, is still one of the most well-liked places to visit and have fun on the Hawaiian island. The Ka'anapali resort area currently extends along this section of the shoreline.
What is the Best Month to Go to Maui?
Traveling to Maui is most enjoyable in April and May September and November. Hawaii tourists can enjoy the beautiful weather they desire during the shoulder seasons of spring and fall, without having to deal with the expensive summertime travel and dense crowds of winter.
Best Places to Visit in Maui, Hawaii
The top ten places to visit on this fascinating island are as follows:
1. The National Park Haleakalā
This national park is home to the fascinating natural wonder that is the dormant Haleakalā volcano. From the summit, visitors may take in the magnificent sunrise or sunset, which is almost mystical to witness as the colors dance across the sky.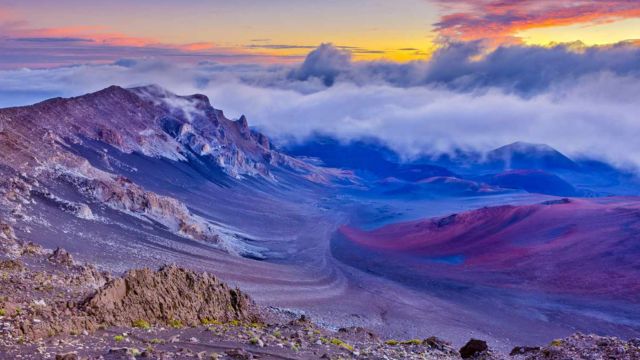 In addition, the park offers wonderful hiking trails across its volcanic landscapes, along with distinctive flora and animals.
2. Road to Hāna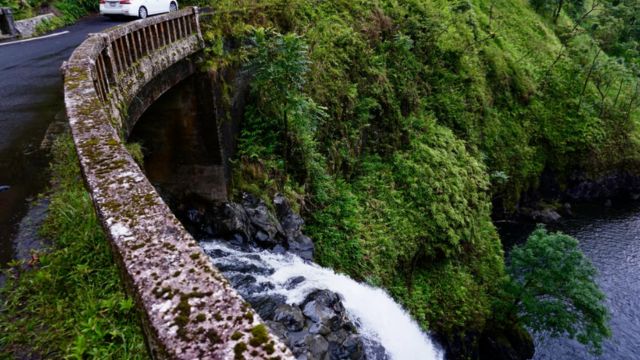 Travelers can experience breathtaking scenery such as waterfalls, verdant jungles, and craggy coastal cliffs while traveling on the famous Road to Hāna.
More From Directorate:
With multiple stops offering breathtaking vistas and chances to commune with nature, such as the Twin Falls, Wailua Overlook, and the Seven Sacred Pools, the 64-mile road trip is an adventure unto itself.
3. Lahaina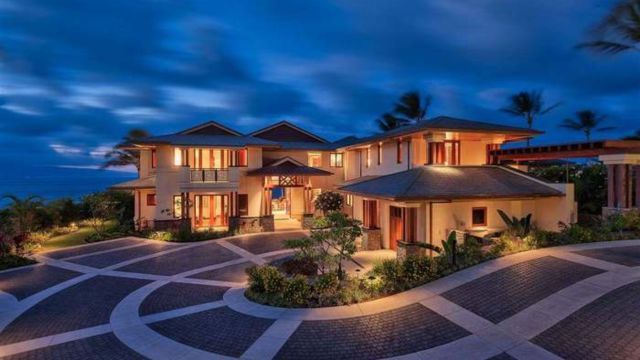 Lahaina, once Hawaii's thriving whaling capital, is a charming, historic town. The Front Street district is teeming with historic building-based restaurants, stores, and art galleries. Tourists can enjoy a sunset sail from Lahaina Harbor or tour famous locations like Lahaina Banyan Court Park.
4. The State Park Waianapanapa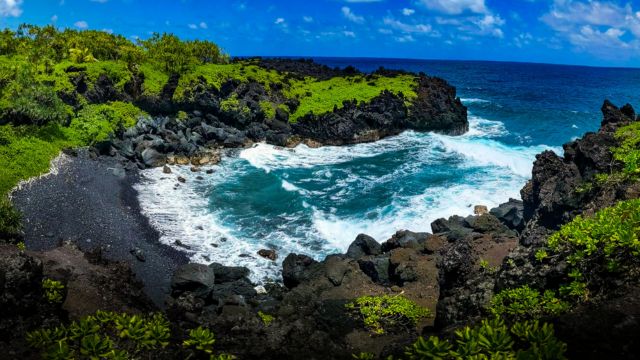 With its volcanic cliffs, sea caves, and beaches with black sand, this park is a veritable treasure trove of dramatic beauty. It's a great place to go hiking, have a picnic, or just kick back and enjoy the gorgeous coastline views. It's amazing to see the black sand contrasted with the blue ocean.
5. Ocean Center on Maui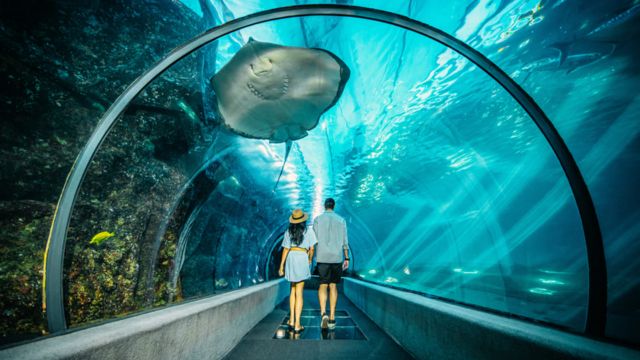 The Maui Ocean Center, a top-notch aquarium displaying Hawaii's amazing marine life, is situated near Ma'alaea. Exhibits showcasing sharks, marine turtles, and vibrant coral reefs astonish visitors and provide an immersive, informative experience suitable for all age groups.
6. National Monument of Iao Valley
This valley is rich in both natural beauty and cultural value. It is well-known for the renowned Iao Needle, a naturally occurring granite pinnacle.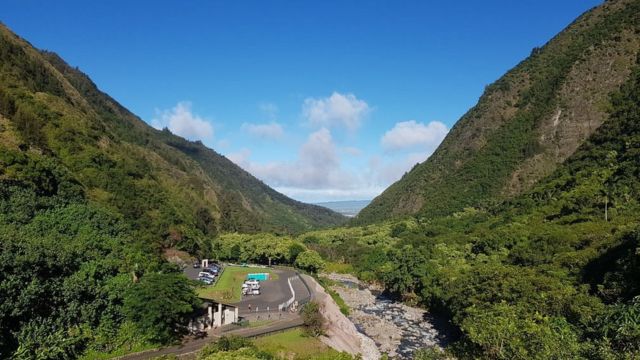 Hikers can discover the historical and spiritual significance of the valley to the local Hawaiian population while exploring verdant pathways encircled by dense rainforests.
7. The Big Beach at Makena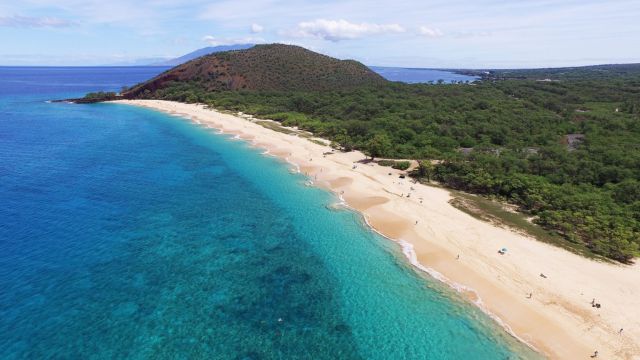 More From Directorate:
Makena's Big Beach is a breathtaking stretch of golden sand that stretches for miles down the shore. In addition to being scenic, the clean waters are ideal for bodysurfing and swimming against a backdrop of volcanic hills.
8. Park at Ho'okipa Beach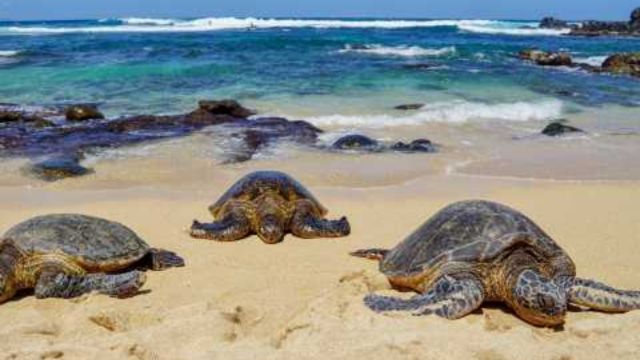 Ho'okipa Beach Park is surfers' and windsurfers' paradise, offering breathtaking ocean views and exhilarating water sports action. While lounging on the beach, guests may watch expert surfers ride the waves, frequently joined by sea turtles lazing on the sand.
9. Ali'i Kula Lavender Farm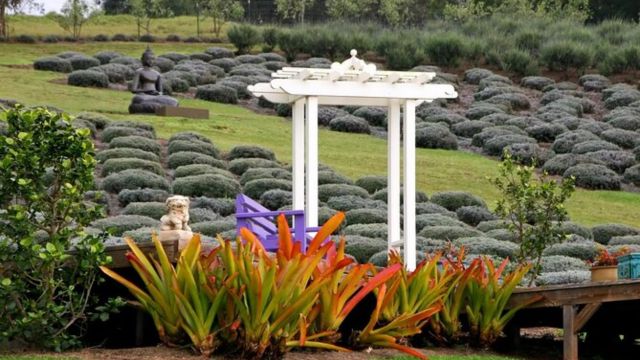 Tucked away in the Upcountry, this lavender farm offers a peaceful haven. Wander through fragrant lavender fields, take in expansive island vistas, and join guided excursions to discover the various lavender kinds and their applications.
10. Blowhole in Nakalele
Situated on the northern shore of Maui, the Nakalele Blowhole is a breathtaking natural formation shaped by immense oceanic forces.
Via a lava tube, it shoots water high into the air, entertaining onlookers with a stunning display. The scenery around this special location, which includes the "Heart-Shaped Rock," adds to its charm.
Conclusion
Discovering Maui is an adventure full of breathtaking scenery, rich cultural history, and life-long memories. All ten of these locations add to the charm of the island by beckoning visitors to immerse themselves in the unique and enchanting scenery that makes Maui an incredibly spectacular tourist destination.
Whether you're looking for adventure, leisure, or cultural discovery, Maui guarantees a memorable trip. If you want to know more about the touring places then write in the comment box at Directorateheuk.