Tucked away on Florida's east coast, Daytona Beach is a mesmerizing location well-known for its stunning beaches, motorsports scene, and a variety of attractions to please even the most discriminating visitor.
Daytona Beach is well-known for its Speedway, it's turbulent past, its top-notch cultural attractions, and its packed calendar of exciting events and festivals. There always seems to be something exciting going on here.
Do you want to go shopping? Daytona provides a wide range of experiences, from excellent stores for adventure and water sports to shopping centers such as the Tanger Outlet Shops, housing more than 75 stores and eateries.
What is the Best Part of Daytona Beach?
A gorgeous stretch of coastline with diamond-white sand, shimmering water, and a grassy area for play and picnics can be found at Lighthouse Point Park Beach.
Thanks to a jetty that keeps the waves calm and protects the waters, this family-friendly beach is one of the best places to swim in the area.
Is Orlando or Daytona Better?
Visitors can find a lot to do in Daytona Beach and Orlando. Both offer visitors a huge selection of attractions and things to do.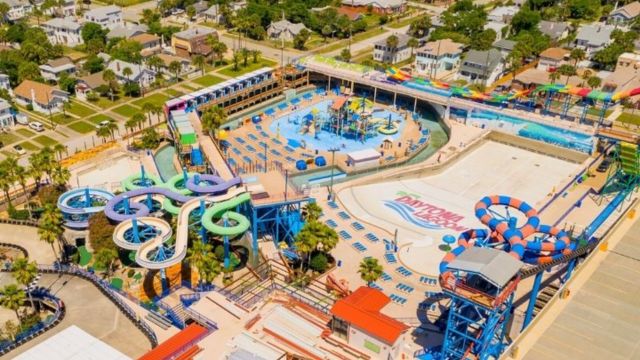 Orlando is more well-known for its theater shows, restaurants, resorts, and shopping, whereas Daytona Beach is more well-known for its nightlife, music, beaches, and big-city activities.
Is Daytona Beach Florida expensive?
Daytona Beach, Florida has a cost of living that is 2% less than the national average and 3% less than the state average.
Housing costs in Daytona Beach, Florida are 1% higher than the national average, while utility costs are roughly 3% higher.
Best Places to Visit in Daytona Beach
The top ten attractions in Daytona Beach, from sun-kissed beaches to historical sites and family-friendly activities, are listed in this article along with a detailed guide to help you make the most of your trip.
1. Daytona Beach's Iconic Shoreline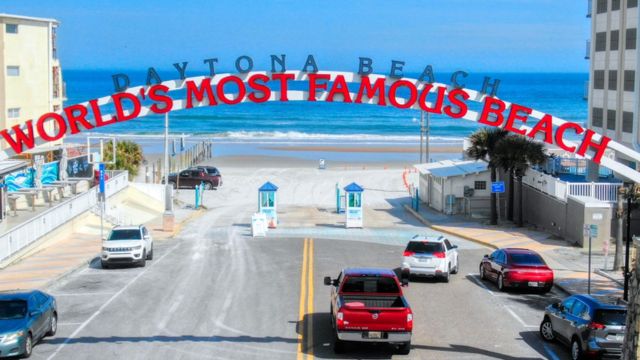 Let's begin with the most evident treasure, Daytona Beach, which bears the city's name. There are miles of soft, white sand here, and the calm Atlantic waves are perfect for swimming, tanning, and making sandcastles. Drive your car on the beach's designated areas for a unique experience.
2. Daytona International Speedway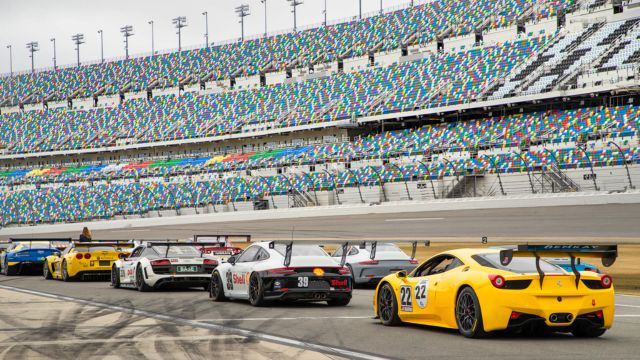 Racing and Daytona Beach go hand in hand, and any fan of motorsports must visit the Daytona International Speedway.
More From Directorate:
Experience a thrilling NASCAR race, immerse yourself in the Motorsports Hall of Fame of America, or go on a guided tour of the track. For an amazing experience, make sure to check the schedule to align with race weekends.
3. The Museum and Lighthouse at Ponce Inlet
Florida's tallest lighthouse, the Ponce Inlet Lighthouse, is only a short drive south of Daytona Beach. Reach the summit for breathtaking sweeping views of the Intracoastal Waterway and the Atlantic Ocean.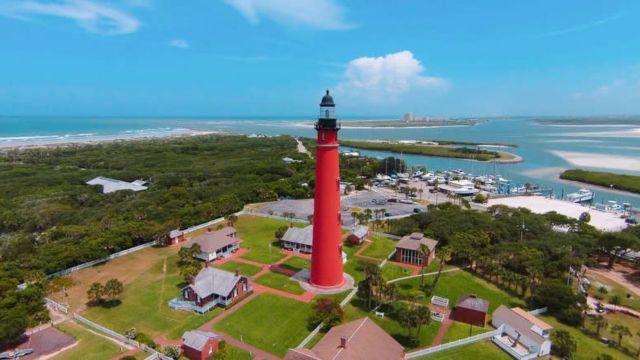 The corresponding museum explores the rich maritime history of the area, making it a visually stunning and educational attraction.
4. Visit Beach Street
Visit Beach Street for a delightful fusion of dining and shopping experiences. This quaint neighborhood has a variety of boutique stores, eateries, and cafes along the Halifax River.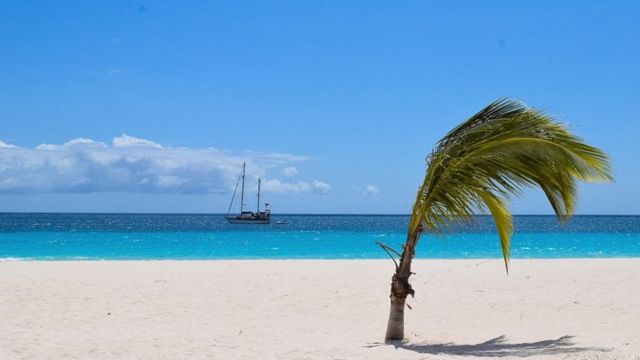 It's the perfect place for a leisurely stroll, dining by the waterfront, and shopping for interesting mementos.
5. The Pier and Boardwalk at Daytona Beach
A hive of activity, the Daytona Beach Boardwalk and Pier is home to a number of eateries, arcades, and amusement rides.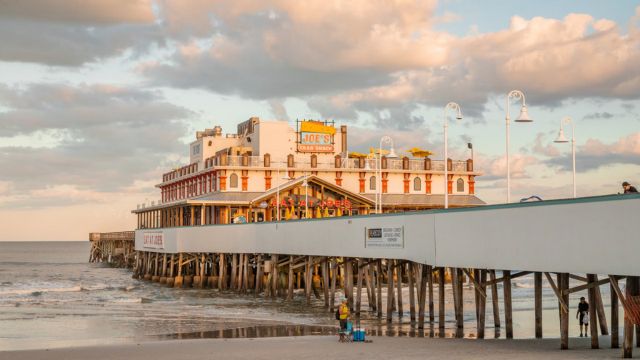 Family fun abounds here, and the pier offers fishing, people-watching, and the chance to witness breathtaking dawns.
6. Center for Marine Science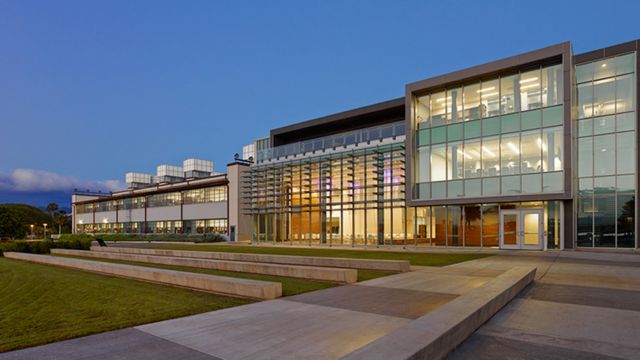 Take the family with you and make sure to visit the Marine Science Center. Engaging marine life exhibits, including programs for sea turtle and bird rehabilitation, are available at this facility. It is a touching sight to see sea turtle hatchlings released during nesting season.
7. Arts and Sciences Museum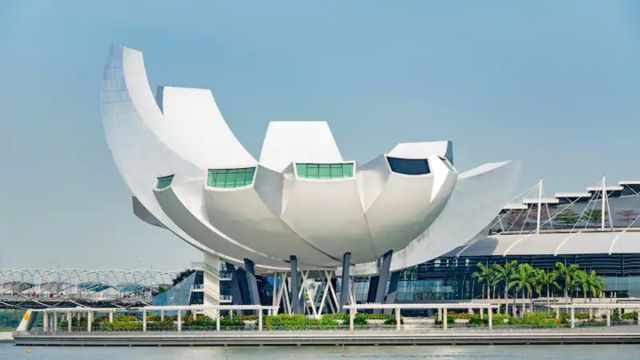 More From Directorate:
With a planetarium, art, and science exhibits, the Museum of Arts and Sciences in Daytona Beach is a veritable gold mine of varied collections. For people who love the arts, science, astronomy, and natural history, this place is perfect.
8. Ballpark Jackie Robinson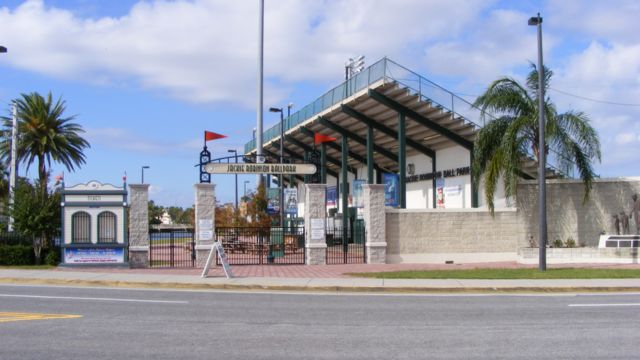 Fans of baseball will enjoy a trip to the iconic Jackie Robinson Ballpark. The stadium, which bears the name of the great player who broke down the color barrier in Major League Baseball, provides an amazing environment for watching a game and learning about baseball history.
9. Beach Brewing Company of Daytona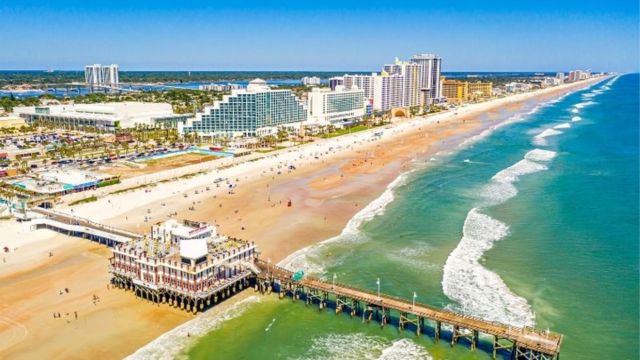 Visit the Daytona Beach Brewing Company for a taste of locally brewed craft beer. This place offers a variety of beers, and you can even take a brewery tour to learn more about how beer is made.
10. Tuscawilla Park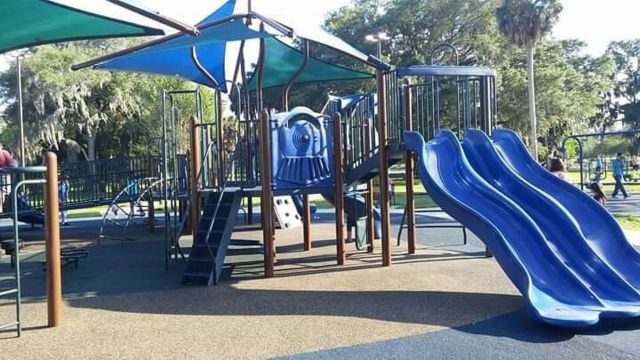 Take a trip through Tuscawilla Park for a peaceful time spent in nature. This urban oasis has a children's playground, a lovely pond, and beautiful trails. It's a great place for a family picnic, a leisurely stroll, or just relaxing in the great outdoors.
Conclusion
Beyond its renowned coastline, Daytona Beach, Florida, is a diverse destination that appeals to a wide range of interests. Experience the remarkable top ten places listed in this article whether you're a history buff, thrill-seeker, nature lover, or a mix of all three.
So gather your belongings and set out for the "World's Most Famous Beach" for an experience you won't soon forget.