Corsica is truly an "Island of Beauty," with breathtaking beaches, vast areas of unspoiled forest, and towering mountains covered in snow. There are pretty seaside towns and quaint little villages tucked into the hills.
There is something for everyone in Corsica. Beachgoers, hikers, and fans of other outdoor pursuits will find their dream destination on this picture-perfect island. The island has a coastline of one thousand kilometers and clear, shallow waters ideal for swimming, snorkeling, and scuba diving, making it home to some of Europe's most breathtaking natural scenery.
Since 1769, Corsica has been a part of France, but the island still maintains its own unique culture. The countryside is still peopled by free-roaming donkeys; the music is unlike anything else; and the food is characterized by bold, spicy cheeses, chestnut polenta, and chestnut cookies.
What is the Cost of a Trip to Corsica?
According to a recent report, Corsica's high hotel and restaurant prices give the island a reputation for being pricey at first glance.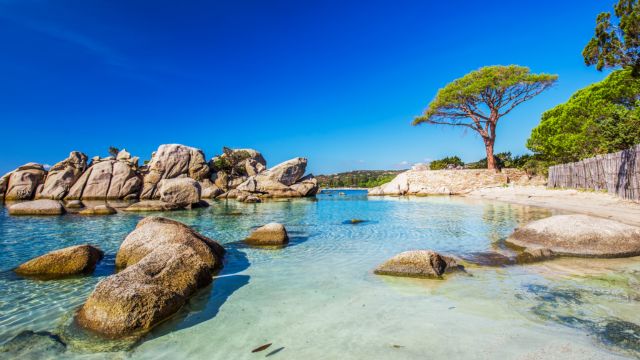 Once you're willing to make some concessions and put more of your attention on the stunning scenery that you can enjoy for free, however, you can easily plan a cheap road trip. Then, a daily budget of 50 Euros per person is more than adequate.
In What Ways Is Corsica Well-Known?
Corsica is an island protruding from the Mediterranean Sea between France and Italy, and it is renowned throughout Europe for its breathtaking scenery.
Corsica's fame stems from the island's two most striking features: its mountainous interior and its beautiful white sand beaches lapped by turquoise waters.
What Kind of Food is Famous in Corsica?
Soup and stew are staples on the Corsican diet, and dishes like Zuppa corsa (a vegetable minestrone in a ham-bone stock), civet de sanglier (a thick stew of wild boar, vegetables, chestnuts, red wine, and fennel), and veau aux olives (a slow-cooked stew of veal, olives, tomatoes, and herbs) can be found on many menus at any time of year.
Best Places to Visit in Corsica
Explore the best of this beautiful island with our guide to the best of Corsica's tourist destinations.
1. Ajaccio
This vibrant capital city, conveniently located on the Gulf of Ajaccio, is where Corsica's most famous native son, Napoléon Bonaparte, was born. Many of the town's locations offer spectacular ocean vistas.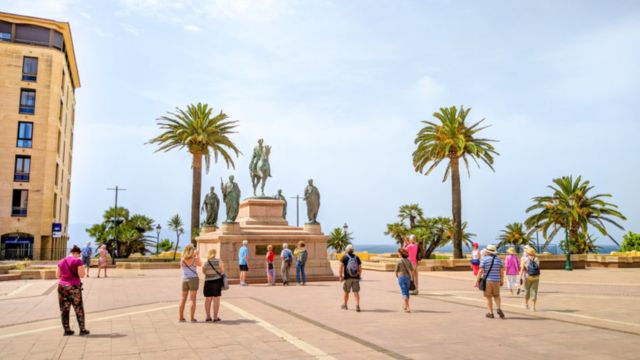 The Place de Gaulle is a large square in the heart of Ajaccio that features a statue of Napoléon I on horseback, designed by Viollet le-Duc in 1865.
2. Aguinaldo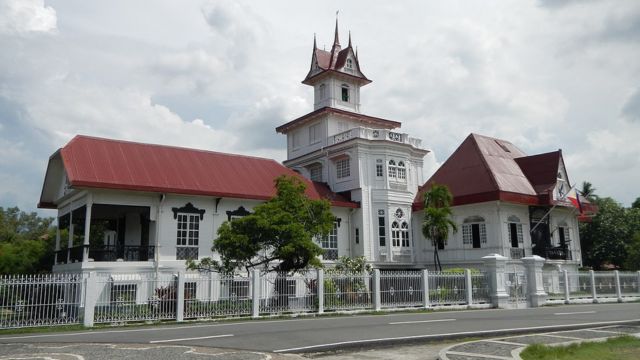 Bonifacio is a preserved fortified town atop a cliff of limestone overlooking the ocean. The town is full of medieval charm and is a maze of winding, narrow streets.
See More:
At its center stands Eglise Sainte-Marie-Majeure, a Romanesque church with early Gothic features that date back to the 12th or 13th century. The Eglise Saint-Dominique, built in the 13th century with a stark exterior and an unadorned interior, is also a must-see.
3. Calvi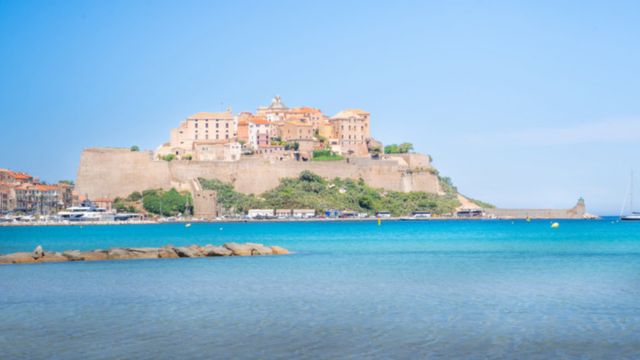 Located on the Bay of Calvi, this sunny port town is home to a picturesque marina and gorgeous beaches. Take in the breathtaking views as the harbor is framed by the jagged mountains that rise out of the Mediterranean Sea.
The Citadel of Calvi is a must-see alongside the beaches, the water, and the outdoor cafes. When you step inside the Citadel's ancient walls, you'll find a maze of medieval-style cobblestone streets and staircases that lead to hidden gems like charming plazas, ancient churches, and breathtaking vistas.
4. Bastia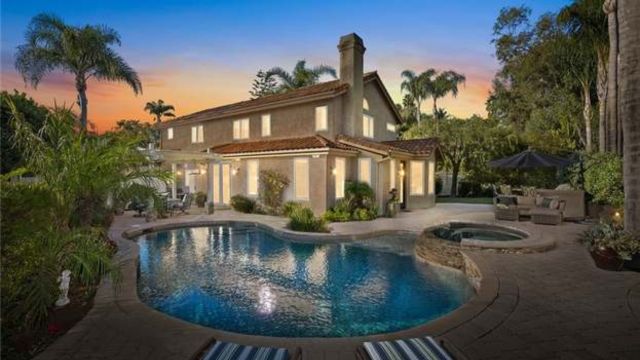 This bustling port city is the perfect introduction to the real Corsica. Bastia's harbor and Old Town (Terra Vecchia) are picture-perfect, and the town is packed with narrow streets and colorful houses.
The Terra Vecchia is home to a number of notable churches, including the largest church in Corsica, the 17th-century Eglise Saint-Jean-Baptiste, the Baroque Chapelle de l'Immaculée Conception, and the Chapelle Saint-Roch, which looks out over the mesmerizing Mediterranean waters.
5. Cap Corse
The Cap Corse peninsula, located at the island's northernmost tip, is widely considered to be its most beautiful region. Vine and fruit trees, as well as olive groves, flourish in the peninsula's fertile valleys and foothills.
Pino, perched on a forested hilltop, Nonza, clinging to a cliffside, and Rogliano, a collection of hamlets and old fishing ports, are just a few examples of the medieval perched villages that dot the landscape.
Erbalunga, a small town close to Bastia; Macinaggio, home to a yacht marina; and Centuri, a tiny fishing village with a functioning harbor; all fall under Rogliano's jurisdiction.
6. Sant'Antonino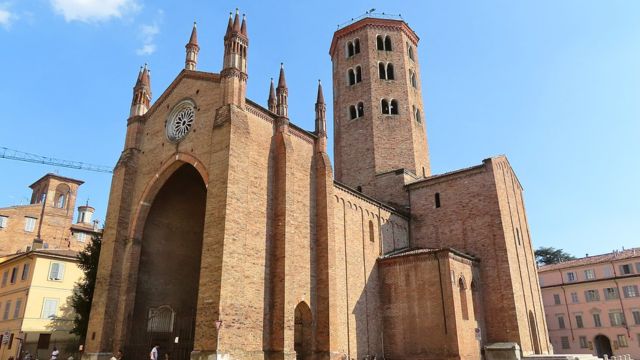 The ancient walled town of Sant'Antonino sits on a granite hilltop at an altitude of almost 500 meters, providing breathtaking panoramas of the surrounding countryside and the sea.
See More:
Sant'Antonino, located in the verdant Balagne region, has a Moorish history dating back to the 9th century and is considered to be one of the oldest villages in all of Corsica. Sant'Antonino is one of France's most beautiful villages because of its historic appeal.
7. Sartène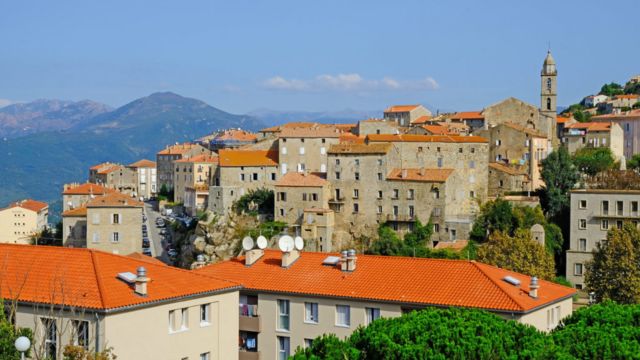 The city of Sartène considers itself the "most Corsican" in all of Corsica. Because of its unique history, this picturesque medieval hilltop town has been designated as a Ville d'Art et d'Histoire.
The Eglise Santa-Maria-Assunta, a church with a simple facade typical of Corsican churches, the former Palais des Gouverneurs Génois, now the Town Hall, and L'Echauguette (tower), which provides breathtaking views of the Vallée de Rizzanese, are all must-sees for visitors.
Conclusion
Corsica is a stunning island with a lot to see and do, located in the glistening blue waters of the Mediterranean.
The island's history and culture benefited greatly from its time under Greek and Roman rule. It is also well-known as the residence of Christopher Columbus and as the place where Napoleon Bonaparte was born. Thus, many of the island's landmarks, such as the island's megalithic structures and medieval buildings, bear witness to this history.