The South of France brings to mind stylish beach vacations with private beach clubs, high-end shopping at boutiques, and gourmet eating. This fits the Côte d'Azur, which is full of fancy places like Nice, Cannes, Monaco, and Saint-Tropez, but this is only one part of the South of France.
Provence is the second most visited place in the South of France, after the French Riviera. This sunny countryside is full of charming and historic places to visit, like medieval mountain towns and Roman ruins.
The rustic look is enhanced by small farms, lavender fields, and bright open-air markets. Aix-en-Provence, Arles, and Avignon are must-see cities in Provence because of their artistic significance.
Best Places to Visit in South of France
Gascony, a country area in the south of France, is the least known place there. This land hasn't been changed much, so it's known for its quiet towns and hearty food. Even though it is the biggest city in Gascony, Toulouse has the feel of a small town because of how peaceful and friendly it is. Our list of the best places to see in the South of France can help you plan your trip there.
1. Toulouse
Toulouse was a surprising city in the south of France. It was in the middle of the country and close to the border with Spain. The city is called "La Ville Rose," which means "the pink city," because most of its buildings are made of pink bricks.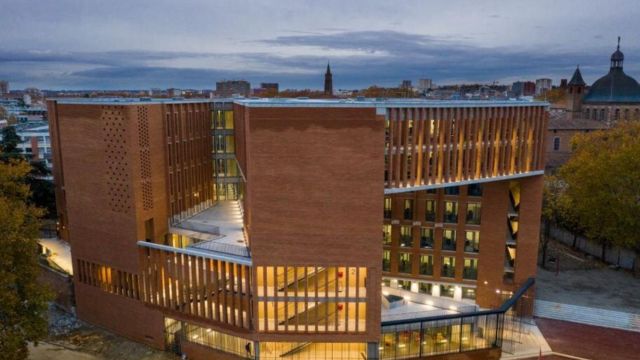 Toulouse is France's fourth biggest city, after Paris, Marseilles, and Lyon, but it's easy to get around on foot. You'll feel like you're in real France when you go to Toulouse, where people eat in bars with outdoor seating and students relax by the river. We think this is what Paris looked like 50 years ago.
2. Marseille
The largest city in Southern France is Marseille. It is actually the oldest city in all of France, and only Paris is bigger. Marseille is the right mix of African and French culture. It is on the Gulf de Lyon, which is part of the Mediterranean Sea.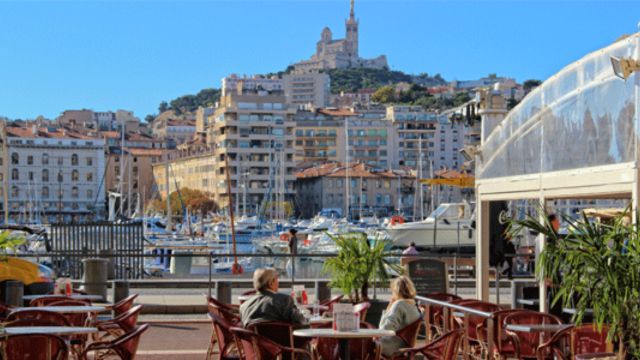 Marseille is one of the best places to visit in the South of France if you want to learn about history and old culture. It has been a center for trade and a port since 600 BC.
3. Cannes
Who doesn't know about Cannes? If you are in Southern France and want to see a city, you have to go to Cannes. The city may be the most well-known place on the French Riviera because of all the glitz and glitter it has every year.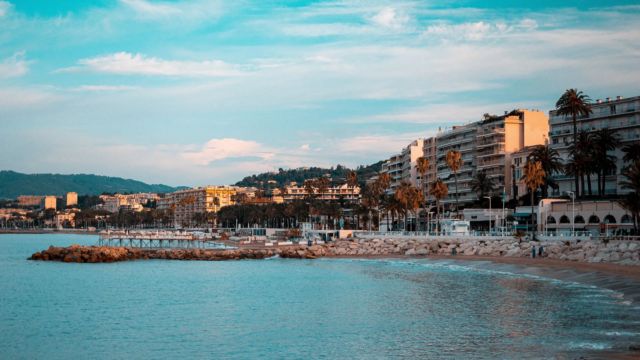 Celebrities love it, and its yearly film festival, the Cannes International Film Festival, is a big deal. It has a lot of beaches that people like and a lot of cultural things to see.
4. Nice
Nice is the biggest city on the French Riviera, which makes it one of the best places to visit in the South of France. It feels the most like a city of all the places on our list, and it's perfect if you want to be in the middle of everything.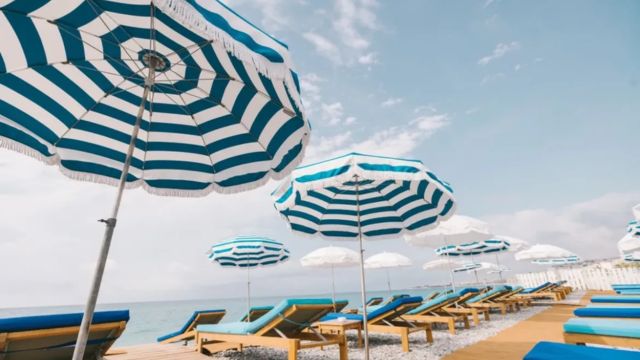 Hotel Nice Riviera is a good choice for a hotel. This 4-star hotel is just one block from the beach, and the prices are affordable.
5. Aix in Provence
Provence is one of the most magical places in France, and Aix en Provence is exactly what you'd expect from a city in the south. It has a lot of style, grace, and history. The former city of Provence is a great place to go on vacation if you want to see a lot of culture.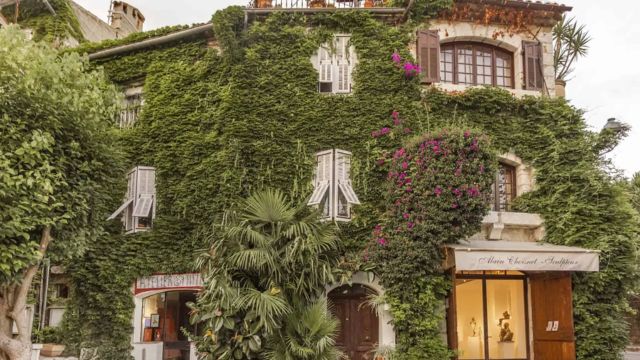 Aix en Provence is called "The City of a thousand fountains" and "The City of Counts" among other things. It is full of things to do and see, and it has a high-class feel to go with it.
6. The City of Saint Tropez
Plage de Pampelonne, Plage St. Tropez, and Bouillabaisse Beach are the three best beaches in Saint Tropez.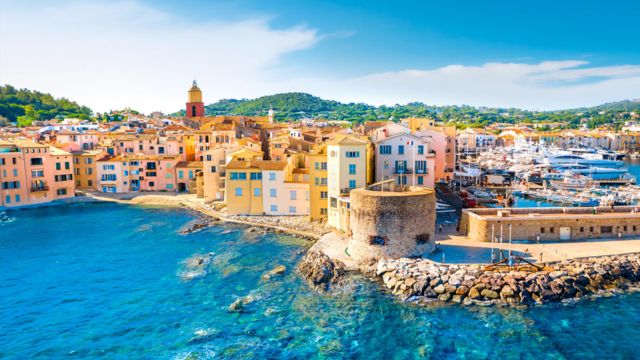 Top 10 Remarkable Best Places to Visit in Vermont in the Fall of the Year 2023!
But after a day at the beach, don't forget to check out the town's hospitality scene, and don't miss the Place des Lices market in the center square. It's known for its wonderful food and great restaurants run by locals. You should try the fresh seafood and olives grown in the area.
7. Saint Paul de Vence, France
One of the oldest medieval towns on the French Riviera is Saint Paul de Vence. Imagine a walled town with streets made of cobblestones and old houses that hang over the streets.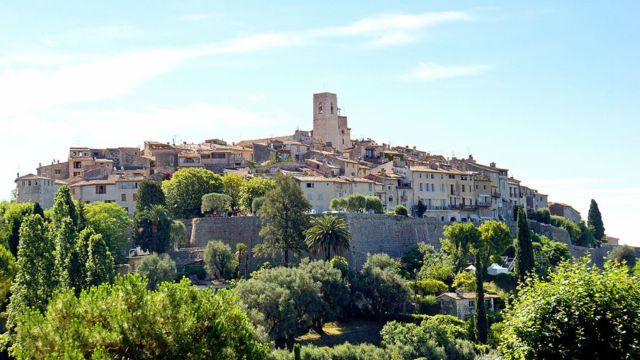 Everything in Saint Paul de Vence is made of traditional stone, and it feels like every inch of rock there has a story to tell.
8. Les Baux, Provence
Okay, we may be focusing on cities and towns, but the village of Les Baux de Provence was too beautiful not to include.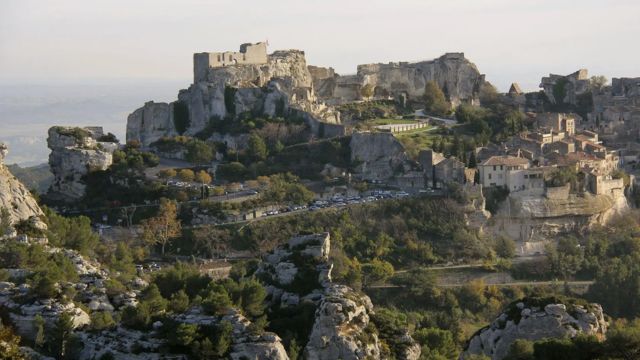 This town on top of a hill is still protected by medieval walls, and it's a great place to go on vacation. In fact, the city is so pretty that it is on the list of UNESCO World Heritage Sites.
9. Saint Remy, Provence
Saint Remy de Provence is another beautiful town in the countryside. It is on the edge of the Alpilles Natural Regional Park.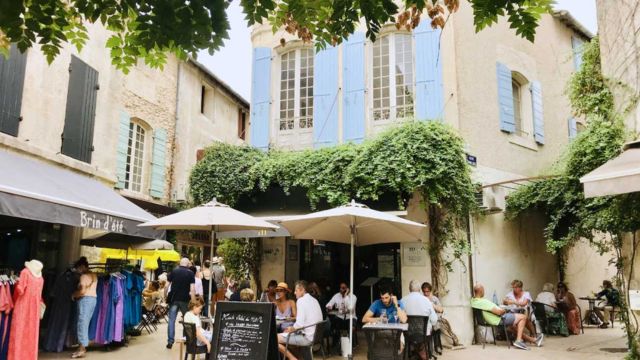 Not only does Saint Remy de Provence have beautiful buildings and quiet urban scenery, but its natural beauty was also the inspiration for a very famous artist.
10. Verse on the Pont du Gard
Like Saint Remy, Vers Pont Du Gard is a small town with a lot of Roman history in the area. The Pont du Gard bridge and aqueduct, which have been secured and kept up, are the most well-known Roman site.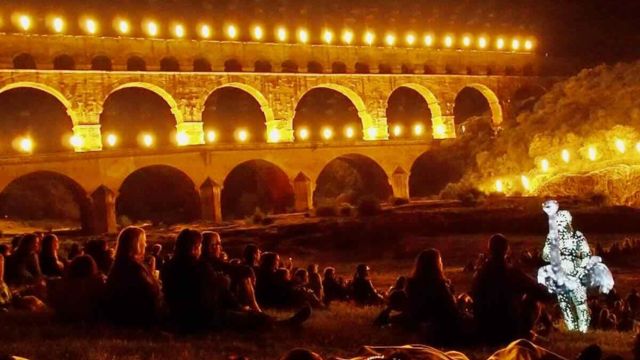 I remember that when we went on a road trip in the south of France, we took a route just to see this bridge. Vers Pont Du Gard has a lot of beautiful buildings, and if you like going to places with personality, you're in for a treat.
Conclusion
France is one of the most popular places to visit in all of Europe. It's no surprise that the country that gave us boeuf bourguignon, the Eiffel Tower, and Champagne also has some amazing places to visit.
But the South of France is a great place to go on its own, with its beautiful beaches along the Côte d'Azur, lavender fields, and wineries in the Luberon.