In the United States, April heralds the approach of spring, a time of rebirth, flowers, and balmy weather. April has the ideal mix of nice weather and gorgeous scenery for couples looking for a romantic holiday.
April is a fantastic time of year to travel! It also signals the end of winter and the beginning of the busiest travel season in many regions of the world.
April is the ideal month to travel because it is often associated with spring. It is also pleasant and sunny. Whether you decide to travel to the Caribbean or another part of the United States, touring can be an absolute dream because many places' flora and fauna are in full bloom at this time of year.
Where in the USA is Warm in April?
Where in the United States is it warm in April? Anywhere in the southern United States in April is usually mildly warm but not oppressively so. Houston, San Diego, Honolulu, Los Angeles, and New Orleans, for example, are among the top destinations in April.
Is It a Good Time to Travel in April?
There are many options available, from lush green highlands to white sand beaches. It becomes the perfect time to visit the countryside because the weather is usually favorable in the hills and on the beaches.
Where Does It Snow in April in the USA?
Although April snowfall is uncommon in the majority of the contiguous United States, in certain remote areas of the Rocky Mountains and South Dakota's Black Hills, it is the snowiest month of the year.
Best Places to Visit in April for Couples – in the USA
These are the top 10 destinations in the US for couples to travel to in April, ranging from mountain hideaways to coastal getaways.
1. Charleston, South Carolina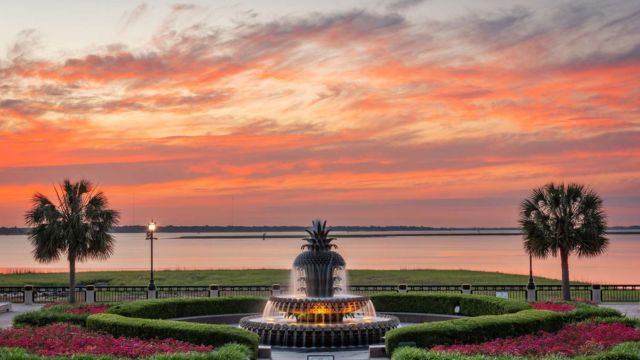 Charleston, which is well-known for its antebellum homes and cobblestone streets, is charming in April. The pleasant weather is perfect for strolling through old areas like the French Quarter at a leisurely pace. Take a boat cruise to see the beautiful coastline or indulge in a romantic horse-drawn carriage ride.
2. Asheville, North Carolina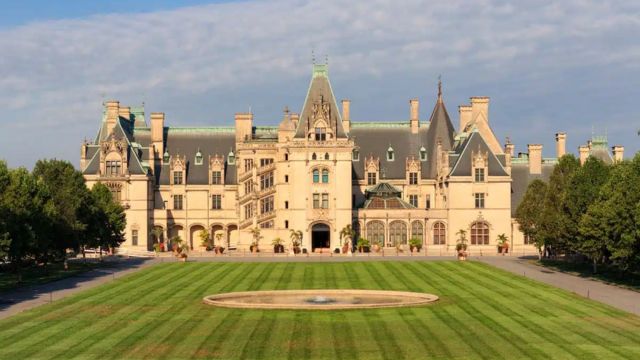 More From Directorate:
For couples who enjoy the outdoors, Asheville tucked away in the Blue Ridge Mountains, is a paradise. Hiking and picnics are made even more spectacular by the brilliant wildflowers that spring out in the highlands in April. Take a look at the vibrant arts scene, relax at one of the city's charming cafes, or visit the Biltmore Estate.
3. Valley of Napa, California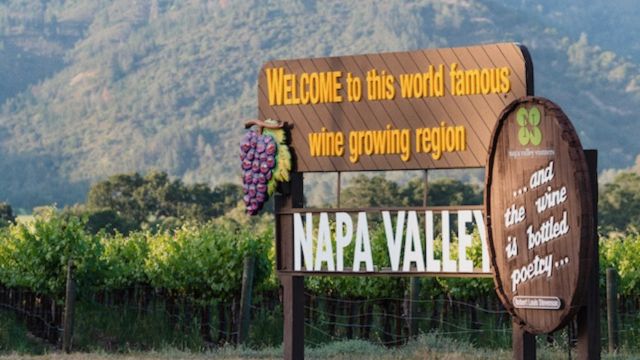 April is a great time to visit Napa Valley, which is well-known for its top-notch wineries. The weather is moderate and the vineyards are in full bloom, making for an ideal setting for romantic picnics and wine tastings. Experience the breathtaking scenery from a different angle by going on a hot air balloon flight.
4. Savannah, Georgia
Savannah is a great place for couples to travel because of its picturesque shoreline, streets lined with oak trees, and ancient squares.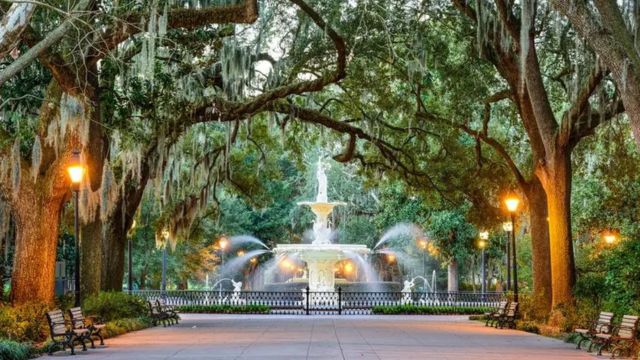 The city's charming atmosphere is enhanced by the dogwoods and azaleas that bloom in April. Take a riverboat trip, see the city's rich history, and enjoy Southern food in cozy eateries.
5. Maui, Hawaii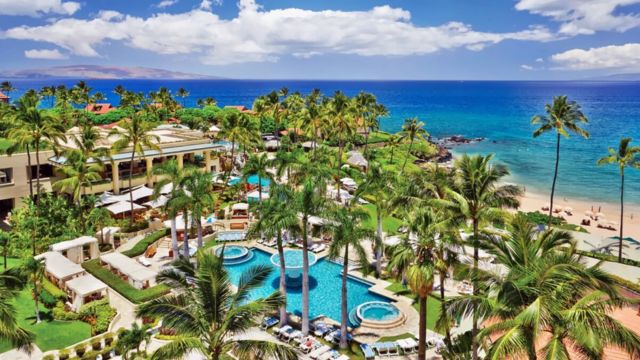 Maui is a perfect place for couples looking for a tropical getaway. April has nicer weather and fewer visitors. Discover the charming Road to Hana, unwind on immaculate beaches, and take in the magnificent dawn in Haleakalā National Park. Take advantage of the relaxed Hawaiian way of life to have an incredibly romantic vacation.
6. Sedona, Arizona
Sedona is a romantic place well-known for its red rock formations and spiritual vibe. The pleasant weather in April is ideal for trekking and taking in the breathtaking scenery.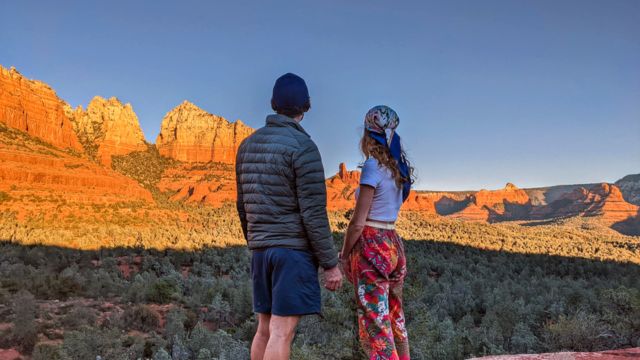 Enjoy a romantic spa day, soar over the desert in a hot air balloon, and see the captivating sunset at Airport Mesa.
7. Key West, Florida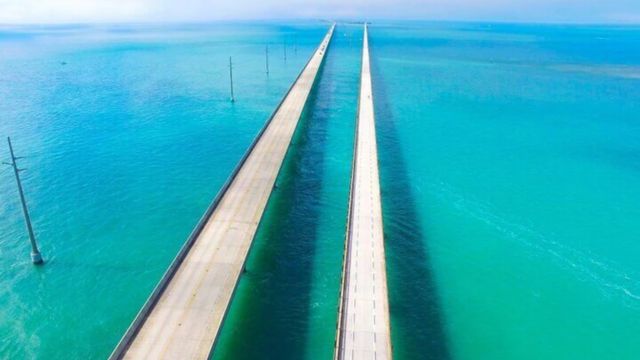 More From Directorate:
In April, visit Key West, a tropical paradise with mild weather and colorful coral reefs that beg for exploration. Enjoy water sports, meander through the quaint stores on Duval Street, and dine at waterfront eateries to sample fresh seafood. Don't miss Mallory Square's weekly sunset spectacular.
8. Nevada's Lake Tahoe, California
Lake Tahoe offers a special fusion of winter and springtime activities in April. After enjoying some late-season skiing or snowshoeing in the morning, couples can spend the afternoon taking a picturesque lake cruise.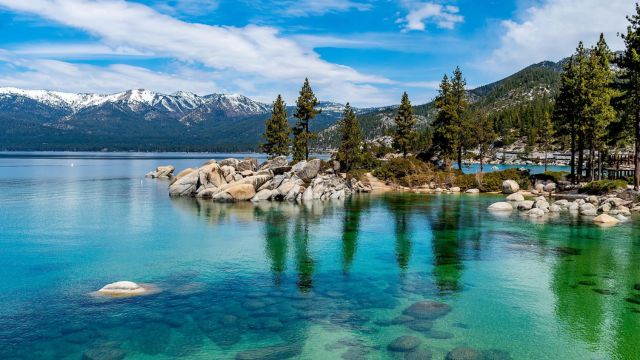 A romantic getaway would be perfectly set against the breathtaking backdrop of snow-capped mountains and crystal-clear waterways.
9. New Orleans, Louisiana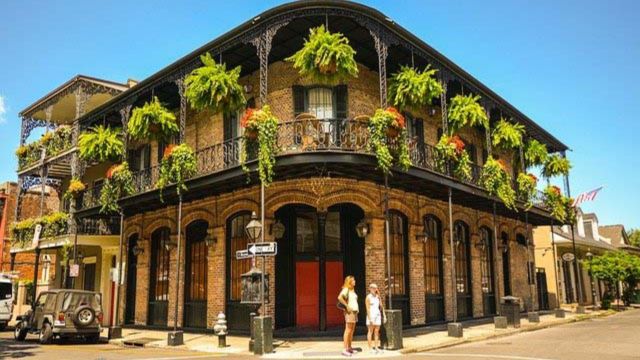 New Orleans is a popular destination in April, known for its rich cultural legacy and boisterous atmosphere. Savor delicious Creole food, take in the vibrant music scene, and discover the famed French Quarter. Go on a steamboat excursion or have a romantic stroll along the Mississippi River.
10. California's San Francisco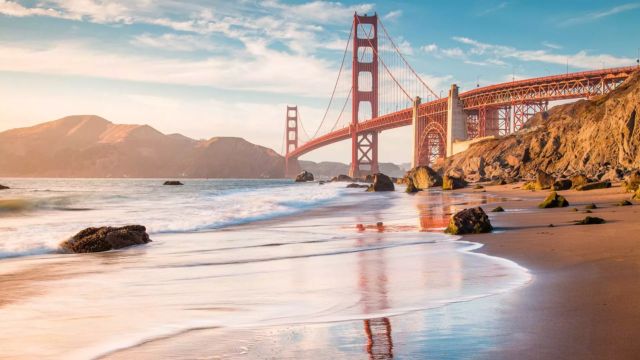 San Francisco is a romantic vacation because of its famous attractions and pleasant April weather. Take a romantic stroll across the Golden Gate Bridge, see quaint areas like Fisherman's Wharf and Nob Hill, and have a breathtaking boat journey to Alcatraz Island. Remember to take a trip on the famous cable cars for a truly San Francisco experience.
Conclusion
In the wonderful month of April, these enchanted locations provide couples with the ideal fusion of romance, breathtaking scenery, and unforgettable experiences. Every one of these locations—be it the beach, the mountains, or cityscapes—offers a different backdrop for a romantic getaway. For more information, you can text in the comment box at Directorateheuk.