The United States is home to a wide variety of landscapes, and as winter approaches, it becomes a lovely place of snow-covered panoramas and landscape wonders.
A sense of wintry ecstasy that is all about joy, merriment, and fervor is evoked when the mercury drops. Winters are made even more charming by the thrill of Christmas and New Year's Eve celebrations. Winter introduces us to an entirely new world, complete with snow-capped mountains and exciting snow-related activities.
Best Snow Places to Visit in America
These are the top 10 snowy destinations in America, each with its special mix of winter pleasures, ranging from pristine slopes to quaint cities dusted with snow.
1. Colorado's Aspen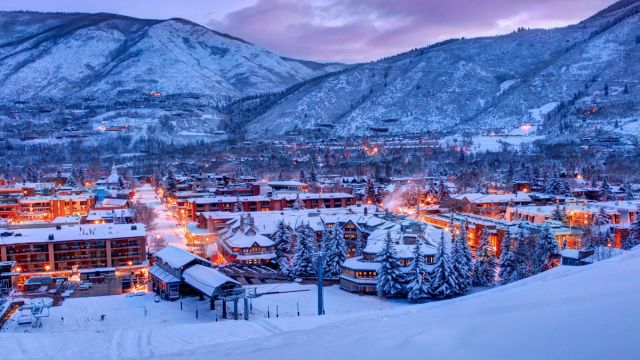 Aspen is a haven for lovers of winter sports, known for its top-notch skiing. The town's posh resorts, upscale shops, and breathtaking mountain views give off an air of luxury. Whether you choose to ski, snowboard, or partake in après-ski fun, Aspen offers a remarkable winter getaway.
2. Wyoming's Yellowstone National Park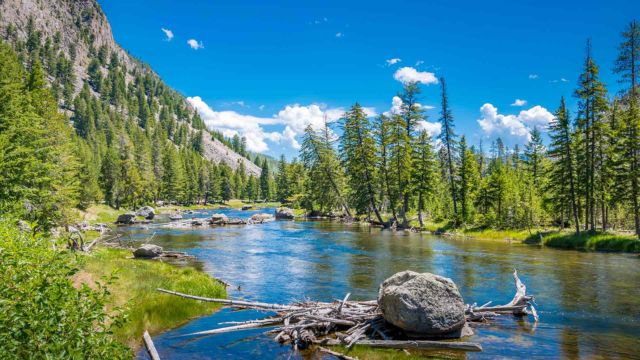 Wintertime visits to Yellowstone reveal a mystical, snow-covered environment. With the snowy background, the geothermal wonders—like Old Faithful—become even more captivating.
More From Directorate:
Opportunities for cross-country skiing, snowshoeing, and animal viewing abound, providing a distinctive viewpoint on this famous park.
3. Nevada's Lake Tahoe, California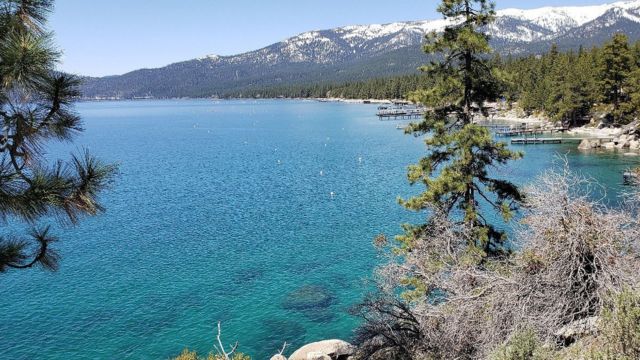 Lake Tahoe, which is tucked away in the Sierra Nevada Mountains, is a winter lover's paradise. With multiple ski resorts, guests may experience excellent snowboarding, downhill skiing, and snowmobiling. The lake's calm beauty is enhanced by the snow-capped peaks that encircle it.
4. Wyoming's Jackson Hole
Ski and snowboard aficionados will find nirvana in Jackson Hole, which is well-known for its difficult slopes and gorgeous surroundings.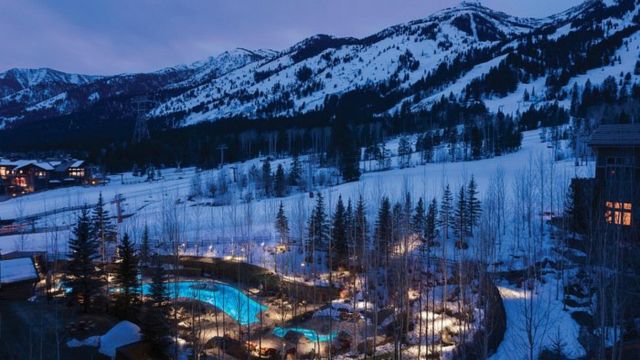 This winter scene is charmingly enhanced by the historic Jackson Town Square, which is coated in snow and embellished with glittering lights.
5. Vermont's Stowe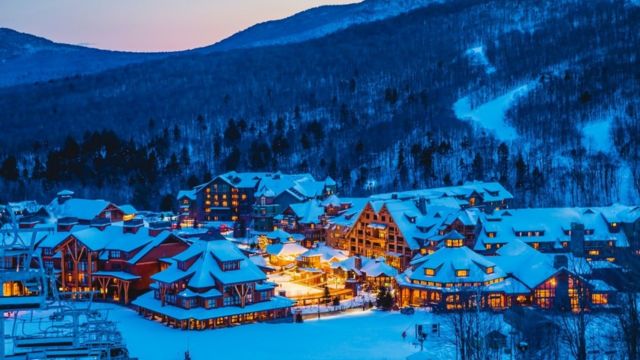 Known for its classic New England charm, Stowe becomes a snow-covered haven in the winter. The charming village has great skiing at Vermont's tallest mountain, Mount Mansfield, as well as quaint lodges, handcrafted stores, and a lively après-ski scene.
6. Alaska, Anchorage
Savor the authentic essence of winter in Anchorage, as the wintry scenery serves as a blank canvas for an array of outdoor pursuits.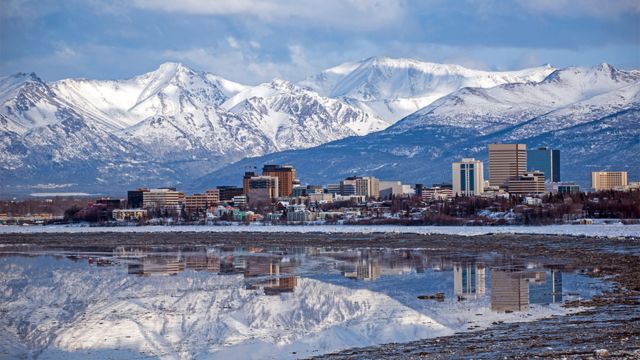 With activities like dog sledding, ice fishing, and seeing the northern lights, Anchorage provides a distinctive winter experience that highlights Alaska's untamed beauty.
7. New Mexico's Taos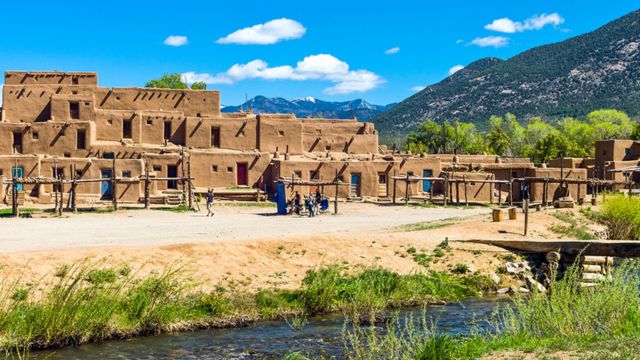 Taos, which is surrounded by the Sangre de Cristo Mountains, offers great skiing combined with a distinctive Southwestern culture.
More From Directorate:
Taos Ski Valley provides exhilarating terrain for snowboarders and skiers, while the town's adobe-style architecture and thriving arts sector infuse the icy surroundings with a rich cultural diversity.
8. Maine's Bar Harbor
Visit Bar Harbor to see a wintry wonderland by the sea. Snow-covered Acadia National Park offers peaceful cross-country skiing and snowshoeing routes.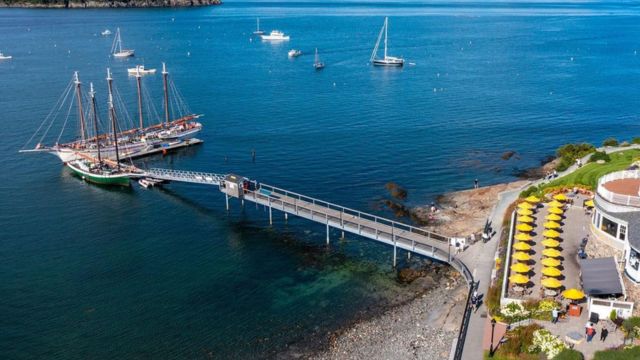 Savor the town's charms, which include its warm inns, mouthwatering seafood, and the serene serenity of a seaside refuge in the dead of winter.
9. Utah's Park City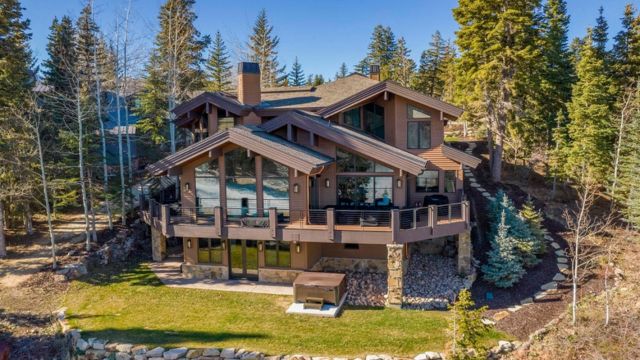 Park City, the site of world-class ski resorts and host of the Sundance Film Festival, is a winter wonderland. A vast range of outdoor pursuits are available to visitors, including snowshoeing, snowmobiling, snowboarding, and skiing, all set against the stunning backdrop of the mountains.
10. Colorado's Breckenridge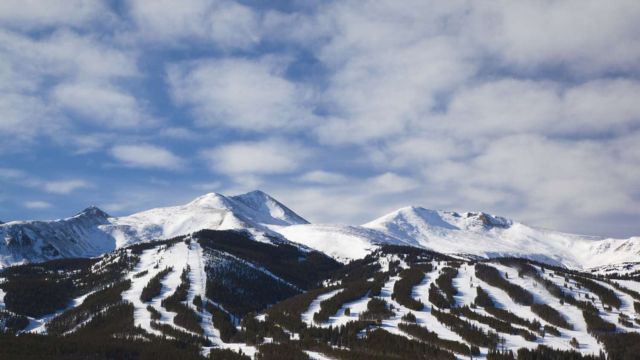 Renowned for its exceptional skiing and historic charm, Breckenridge is a popular winter getaway. Together with the large ski area, the town's Main Street adorned with Victorian houses forms an enchanted winter retreat full of adventure and nostalgia.
Conclusion
These American snow locations each provide a special fusion of wintertime pursuits, breathtaking scenery, and cultural events, enabling visitors to enjoy the beauty of the season in their special ways.
These locations provide amazing wintertime experiences amidst the spectacular grandeur of nature, whether you're looking for peaceful snowy retreats or heart-pounding excursions. If you want to know more about the touring places then write in the comment box at Directorateheuk.