Bangalore, located in southern India, is not only the country's Silicon Valley but also a city with a rich cultural heritage and a thriving cosmopolitan atmosphere. However, the bustle of city life can be exhausting at times, and this is when the idea of a weekend getaway to the surrounding countryside becomes appealing.
Thankfully, Bangalore is surrounded by a plethora of fascinating destinations that provide the ideal escape from the urban chaos.
What Are the Lovely Places Near Bangalore?
Lal Bagh and Cubbon Park are two well-known destinations in this category. The greenery extends to nearby scenic locations such as Nandi Hills and Bannerghatta National Park, a picturesque location with abundant flora and fauna.
Which is Better Coorg or Wayanad?
Both locations are beautiful getaway destinations from the city. Coorg is located in Karnataka, whereas Wayanad is located in Kerala.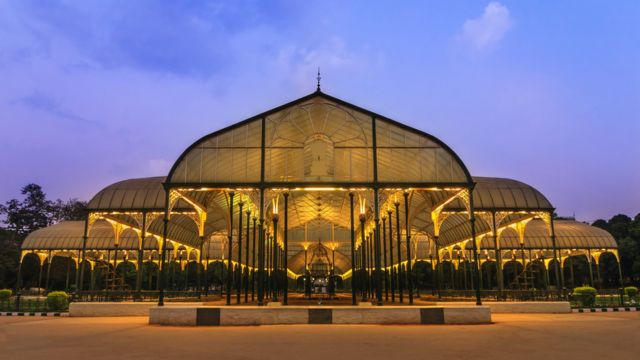 Wayanad is known for its beautiful peaks, including Banasura, Chembra, and Brahmagiri, while Coorg is famous for its coffee and spice plantations.
Best Places to Visit Near Bangalore
Here are the ten best places near Bangalore to visit for an unforgettable experience.
1. The Scotland of India: Coorg
Coorg is often referred to as the "Scotland of India" due to its verdant coffee plantations, misty hills, and tranquil landscapes.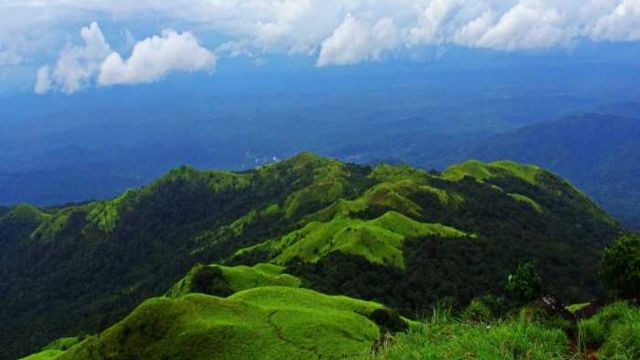 Located approximately 250 kilometers from Bangalore, this hill station is a nature lover's paradise. Explore the Abbey Falls, hike the Western Ghats, and indulge in Kodava cuisine.
2. The Royal City of Mysore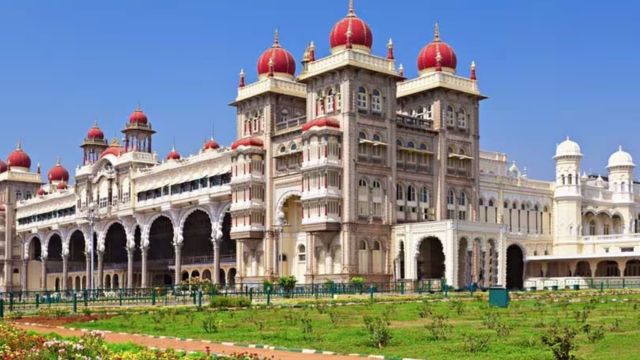 Mysore is only a few hours' drive from Bangalore and is renowned for its magnificent palaces, intricate architecture, and vibrant culture.
See More:
Visiting the Mysore Palace is essential, particularly during the grand Dasara festival. Worth exploring are the city's lush gardens, such as Brindavan Gardens and Lalbagh.
3. Queen of Hill Stations: Ooty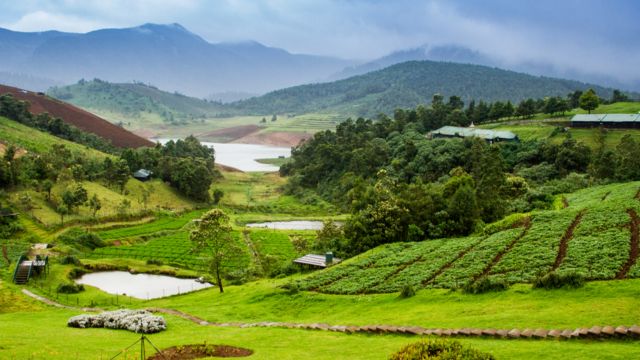 Nestled in the Nilgiri Hills, Ooty is a tranquil retreat for those in search of peace. The hill station is well-known for its verdant tea gardens, pleasant climate, and Nilgiri Mountain Railway. Take a ride on the miniature train and explore the Botanical Gardens.
4. Nandi Hills – An Enchanting Retreat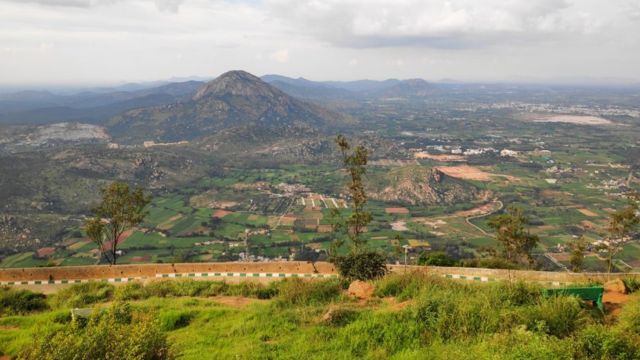 Nandi Hills, located only 60 kilometers from Bangalore, is a quick getaway for breathtaking sunrises and sunsets. It is a popular spot for nature enthusiasts and hikers due to the cool breeze and panoramic views. The Nandi Fort and Amrita Sarovar Lake are required visits.
5. Chikmagalur: Coffee Country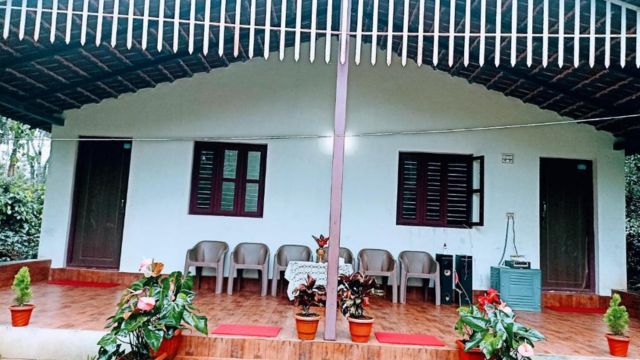 Chikmagalur is a dream destination for coffee enthusiasts. It is one of the best places to view coffee plantations up close. The verdant Western Ghats are dotted with homestays and resorts that provide a tranquil experience in the midst of nature.
6. The UNESCO World Heritage Site of Hampi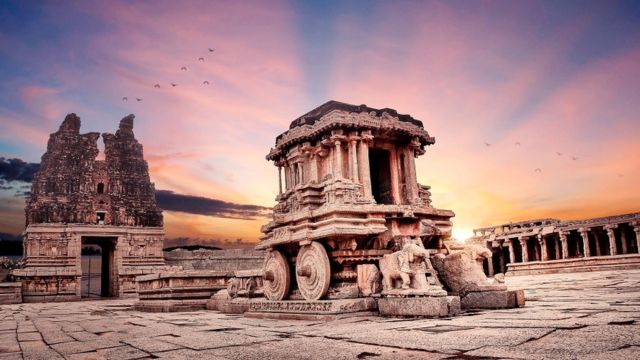 Visit the magnificent ruins of Hampi to travel through time. This UNESCO World Heritage Site is renowned for its impressive architecture, rocky landscapes, and historical significance. Both the Virupaksha Temple and the Lotus Palace are well-known landmarks.
7. Wayanad – The Paddy Field Country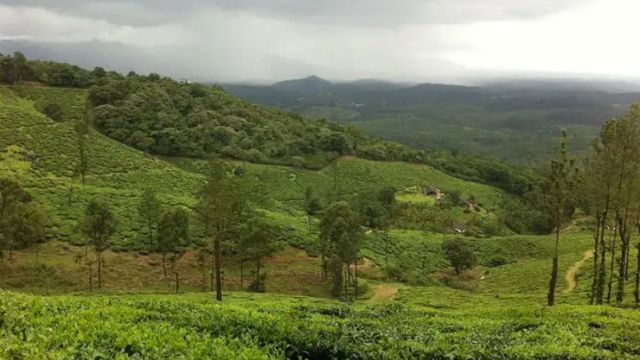 Cross the border into Kerala to discover the natural beauty of Wayanad. This location features dense forests, wildlife refuges, and tranquil paddy fields. The Edakkal Caves, the Soochipara Waterfalls, and the Banasura Sagar Dam should all be visited.
8. Shivanasamudra Falls – Magnificent Waterfalls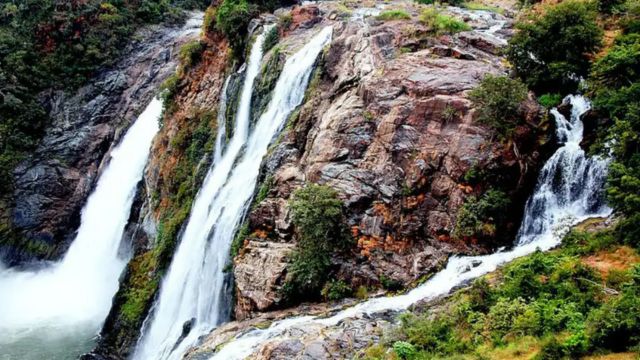 See More:
The breathtaking Shivanasamudra Falls can be reached by car in three hours from Bangalore. This is one of South India's most picturesque waterfalls. Observe the majesty of nature as the river divides into two distinct falls, Barachukki and Gaganachukki.
9. BR Hills – A Wildlife Preserve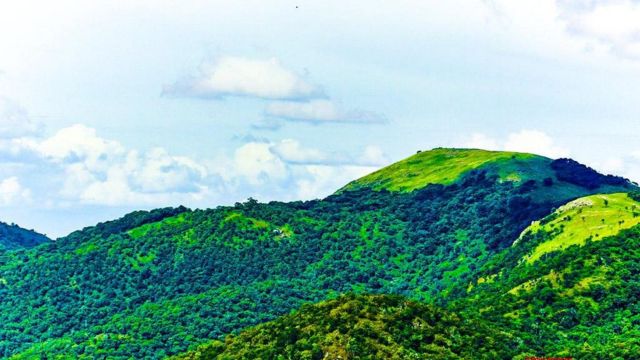 BR Hills, also known as Biligirirangan Hills, is a wildlife sanctuary and biodiversity hotspot. It is home to a variety of plant and animal species, including elephants and tigers. Participate in a wildlife safari, observe birds, or visit the Biligiri Rangasamy Temple.
10. Kabini – A Paradise on the River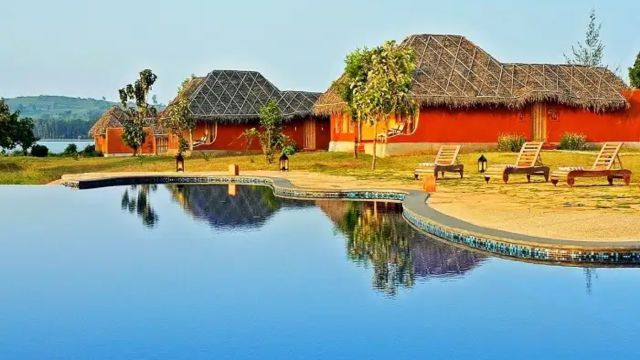 Kabini, located on the Kabini River, is renowned for its tranquil landscapes and wildlife safaris. Tigers, leopards, and elephants can be observed in their natural habitat while staying in luxurious resorts.
Conclusion
The geographical advantage of Bangalore makes it the ideal location from which to explore the beauty and diversity of southern India. These destinations offer something for everyone, from the tranquil coffee plantations of Coorg to the historic ruins of Hampi.
Whether you're seeking adventure, relaxation, or a dose of history, these locations near Bangalore promise unforgettable experiences that will make your weekend getaways memorable and revitalizing.