Thailand, a tropical paradise in Southeast Asia, is ideal for families in search of adventure, cultural experiences, and relaxation. With its breathtaking landscapes, vibrant culture, and family-friendly attractions, Thailand provides a variety of activities for people of all ages.
Thailand is an excellent destination for families, with a variety of enjoyable and memorable activities to keep children entertained. Thailand has something to offer visitors of any age, from its beautiful islands and natural scenery to its rich cultural diversity.
Which Region of Thailand is Most Suitable For Families?
Koh Samui has long been one of the most popular family vacation destinations in Thailand. Not only is Koh Samui simple to reach, but it also has everything a traveler could want and more.
If you prefer to be in the thick of things, head to Chaweng Beach, while Mae Nam is a more tranquil beach destination.
When is the Best Time to Visit Thailand?
From November until early April is the best time to visit Thailand. This is when the rain stops falling and the sky becomes clear. The days are warm and perfect for a trip to the beach or to explore the many historical sites.
How Much Money is Required For a Comfortable Lifestyle in Thailand?
Depending on one's lifestyle and personal preferences, the amount of money necessary to live comfortably in Thailand varies. However, a rough estimate of the monthly cost of a comfortable lifestyle in Thailand is between 30,000 and 50,000 Thai Baht (approximately $1,000 to $1,600 USD).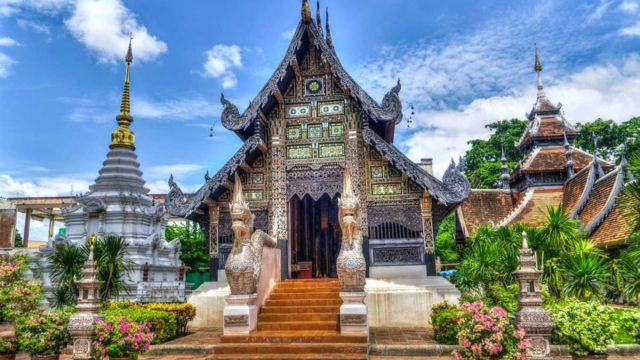 The cost of living in Thailand is low. For example, the monthly cost of living in Bangkok, the fifth-best country in the world for ex-pats, ranges from $2,670 to $3,288. Thailand offers numerous options for lodging. Monthly rent costs can range anywhere from $650 to $3000.
What is the Most Famous Food in Thailand?
Pad Thai is one of the most well-known Thai dishes. In a fiery hot wok, handfuls of small, thin, or wide noodles are stir-fried with crunchy bean sprouts, onion, and egg. Additionally, the dish is seasoned with fish sauce, dried shrimp, garlic or shallots, red chili, and palm sugar.
Best Places to Visit in Thailand With Family
Whether you're interested in exploring ancient temples, participating in water sports, or relaxing on pristine beaches, here are the top 10 best places to visit with your family in Thailand.
1. Bangkok – The Capital of Vibrancy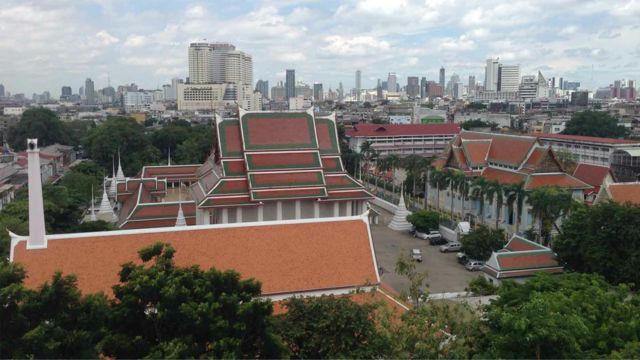 Bangkok, the Thai capital, is a bustling metropolis that combines modernity and tradition. Families can explore the Grand Palace, visit the well-known Wat Pho (Temple of the Reclining Buddha), and take a river cruise along the Chao Phraya River. There are also kid-friendly attractions in the city, such as Siam Ocean World and Dusit Zoo.
2. Chiang Mai – Charm of the North
Chiang Mai, located in northern Thailand, offers a tranquil escape from city life. Families may visit elephant sanctuaries, explore ancient city walls, and participate in cultural activities such as Thai cooking classes.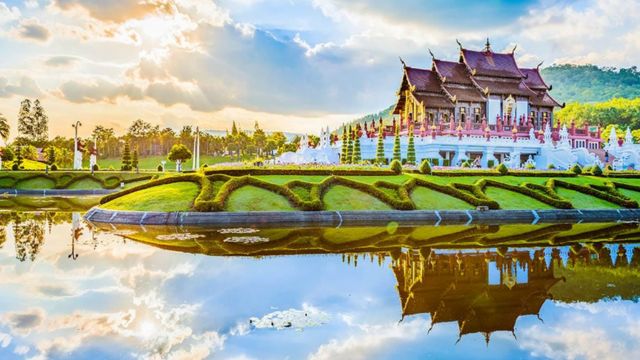 The beautiful Wat Phra Singh and the annual Yi Peng Lantern Festival should not be missed.
3. Phuket – Paradise Island
Phuket is the largest island in Thailand and a great destination for families. With its beautiful beaches, water parks, and family resorts, it is an ideal destination for a vacation.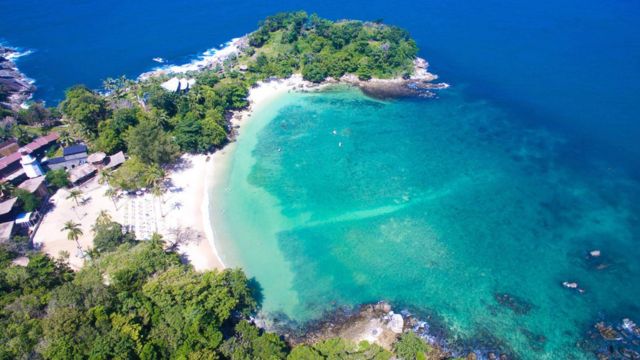 See More:
Patong, Kata, and Karon are well-known family-friendly beaches. Enjoy water sports, island-hopping tours, and Patong Beach's vibrant nightlife.
4. Golden Triangle – Chiang Rai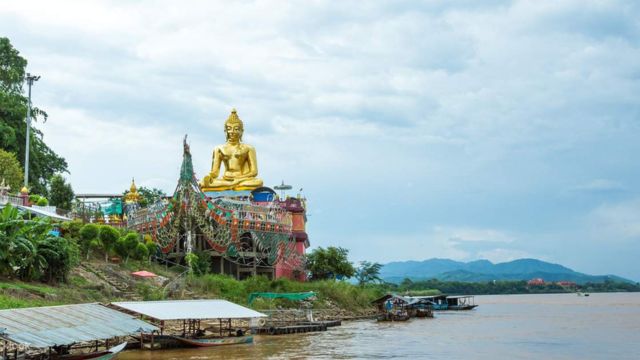 In the extreme north of Thailand, Chiang Rai is renowned for its magnificent temples. The White Temple (Wat Rong Khun) is a must-see, while the Blue Temple (Wat Rong Suea Ten) and Black House (Baan Dam) provide unique artistic experiences that are unique. The hill tribes of the region offer a cultural experience for the entire family.
5. Ayutthaya's Historic Treasures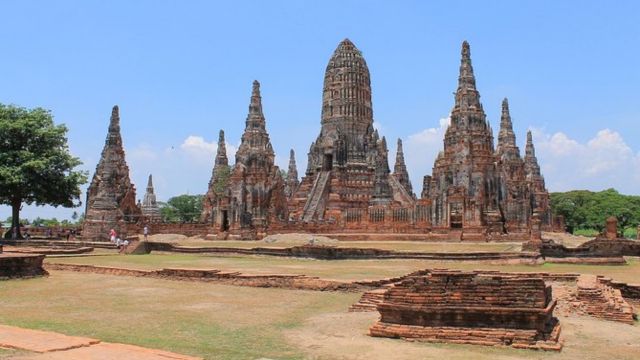 UNESCO World Heritage site Ayutthaya was the second capital of the Siamese Kingdom. Families can explore the historical park, visit ancient temples, and view the city's ruins on a boat tour. In a captivating setting, Ayutthaya provides a rich history lesson.
6. Krabi – Natural Attractions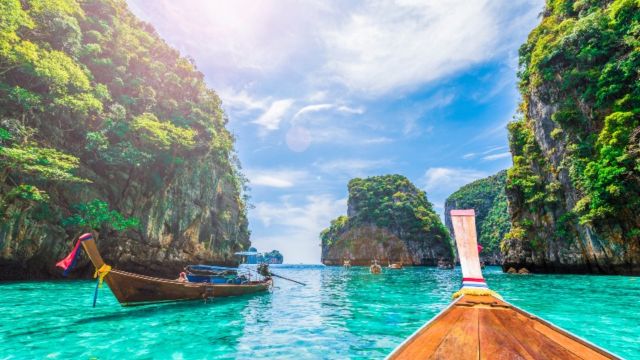 On the Andaman Sea, Krabi is renowned for its breathtaking limestone cliffs, clear waters, and outdoor activities. Families can participate in activities such as rock climbing, island hopping, and exploring Railay Beach. Avoid missing the tranquil Phra Nang Cave Beach.
7. Sukhothai: The Cradle of Thai Civilization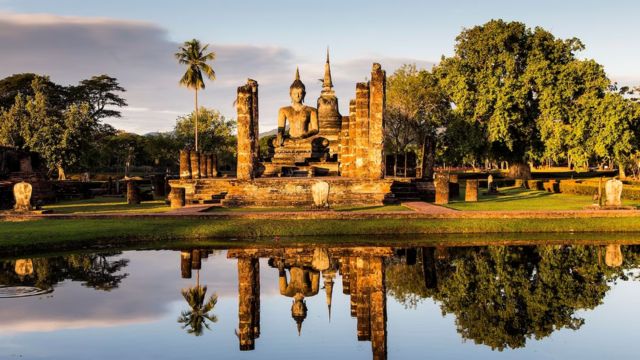 Sukhothai, a UNESCO World Heritage site, was Thailand's first capital. Ancient temples and monuments are on display in the Historical Park. Families can rent bicycles to explore the expansive site, resulting in an educational and physically demanding outing.
8. Pattaya – Family Entertainment and Fun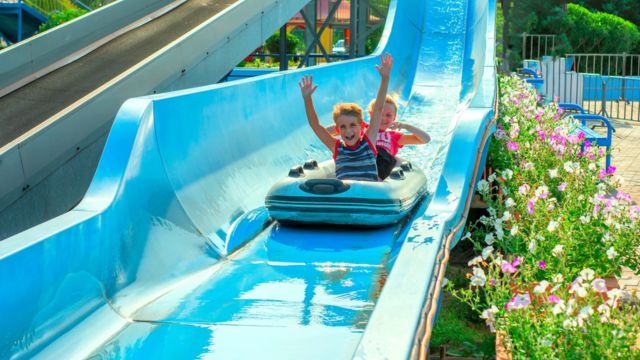 Pattaya, which is situated in the Gulf of Thailand, offers a variety of family-friendly activities. Popular options include Cartoon Network Amazone Water Park and Nong Nooch Tropical Garden. Families can also appreciate the lively nightlife and cultural performances.
9. Koh Samui – Paradise in the Tropics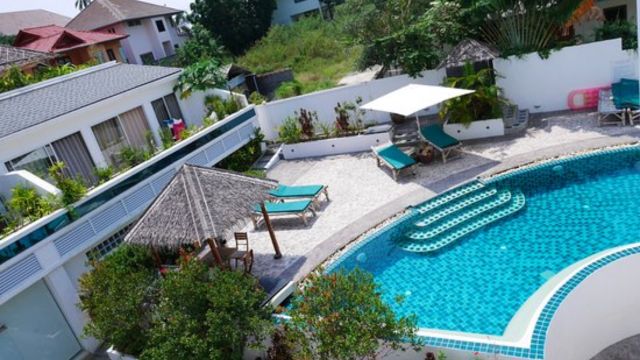 Koh Samui, one of the most well-known islands in Thailand, features palm-fringed beaches, dense jungles, and a relaxed atmosphere.
See More:
Families can unwind on Chaweng or Lamai Beach, explore the interior jungle, and visit the fascinating Hin Ta and Hin Yai Rocks.
10. Royal Retreat in Hua Hin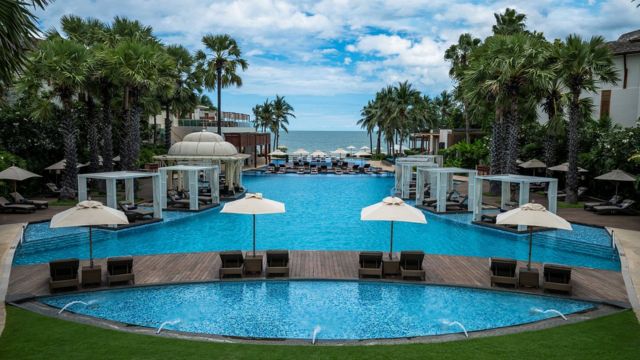 Hua Hin, a preferred retreat of the Thai royal family, is renowned for its luxurious seaside resorts and abundance of activities. Families can explore the Cicada Night Market, Hua Hin Railway Station, water parks, and golf courses.
Conclusion
Thailand offers an abundance of family-friendly activities that cater to a wide variety of interests. Thailand is a destination that promises unforgettable memories for the entire family, from historical sites to pristine beaches, and cultural experiences to outdoor adventures. Therefore, pack your bags and explore the Land of Smiles with your partner.