Monterey is a small coastal city in California that offers both historical and contemporary attractions. Monterey was once a significant city in the fish canning industry and served as the capital of Spanish California from 1770 to 1882. When the sardine went extinct, the industry collapsed, but local author John Steinbeck's book of the same name gave the town's Cannery Row immortality.
The original fish packing district has been beautifully restored, and it is now a neighborhood with shops, restaurants, and a number of tourist attractions. Fisherman's Wharf and the Monterey Bay Aquarium are located close to the water as well. Numerous Monterey vacations are inspired by these renowned destinations, which provide all-day adventures.
Best Places to Visit in Monterey
Our list of the top Monterey attractions will help you plan your trip.
1. Monterey Bay Aquarium
A trip to the always-entertaining Monterey Bay Aquarium is among the most popular activities in Monterey. The setting at the water's edge is ideal, and the exhibits are interesting and thoughtfully organized.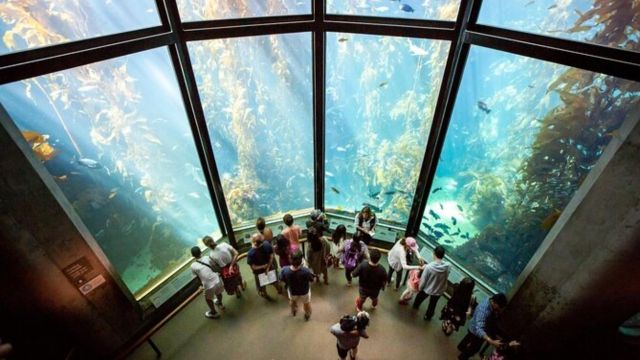 In the Open Sea exhibit, a sizable window allows visitors to observe tuna, sharks, turtles, and other marine life feeding, or they can catch some of the daily shows and watch penguins or sea otters being fed by aquarists.
2. 17-Mile Drive
If you're in the area, the 17-mile Drive is a must for gorgeous scenery and breathtaking views. On the southern tip of the Monterey Peninsula, in the lovely seaside town of Carmel, it is only a few miles from Monterey.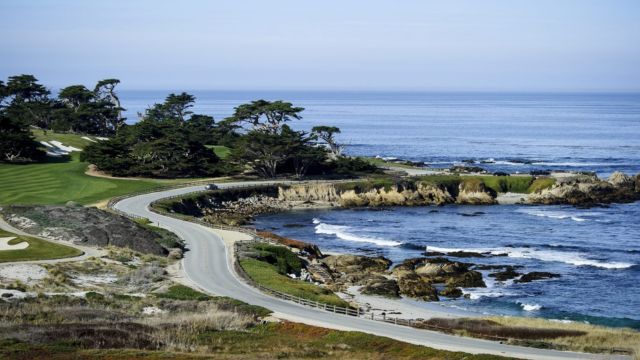 Even though there is a much shorter, more direct route from Monterey to Carmel, the scenery and numerous rural charms make the 17-mile Drive detour well worth it.
You May Like:
Starting at Pacific Grove Gate, this route travels past picturesque beaches, remote cliffs, and a number of well-known locations before entering the Del Monte Forest, which is abundant with Monterey pines and cypress trees.
3. Cannery Row
Cannery Row is a waterfront street that was once used for fish packing but is now one of Monterey's most popular tourist destinations with its shops, eateries, and picturesque waterfront.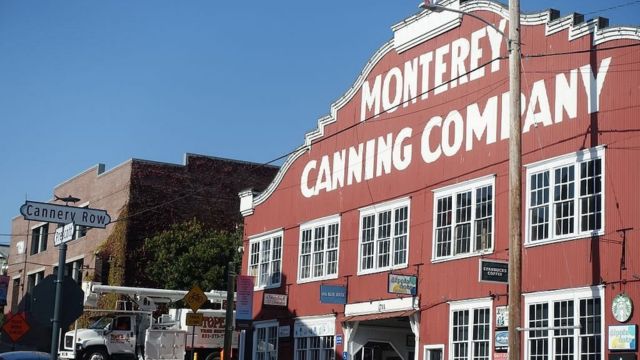 From its beginnings as warehouses, brothels, and cheap hotels, it has changed over time to become a relatively upscale row of chain stores, boutiques, and restaurants. It's also a lovely place to stroll right now.
John Steinbeck, a local author who was born in Salinas, immortalized this thriving region in his 1945 book Cannery Row. Modern Cannery Row is dotted with tributes to the book and author, such as Steinbeck Plaza and the Cannery Row monument.
4. Old Fisherman's Wharf
Near Cannery Row is another well-known seaside, tourist-friendly area called Old Fisherman's Wharf. It is a great location for seafood and has a variety of vibrant shops and eateries, some of which give out samples to passersby.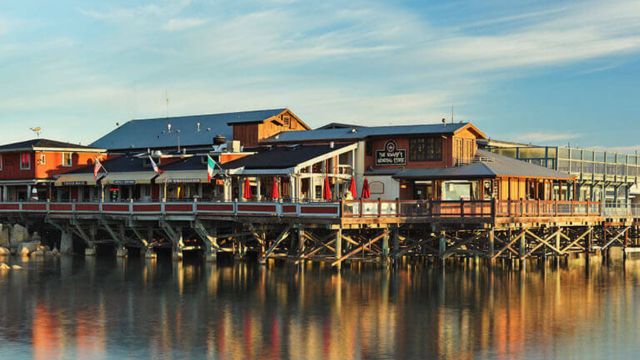 Visitors to Old Fisherman's Wharf can view views of the bay and sea lions relaxing while strolling along the oceanfront. The wharf is the departure point for glass-bottom boat tours, deep-sea fishing trips, and whale-watching excursions.
5. State Beaches of Monterey and Del Monte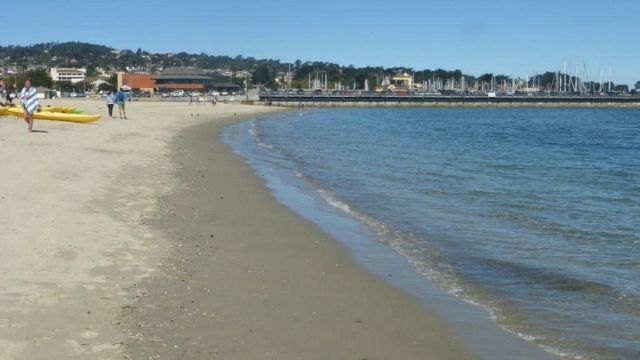 There are many different kinds of beaches in Monterey. There are options for all kinds of ocean vacations, from rocky coves teeming with wildlife to broad beaches better for swimming. Just east of Monterey Municipal Wharf #2 is the beginning of one of the most well-known seaside stretches. Miles up the coastline, the sand connects a number of designated beaches.
6. Point Lobos State Natural Reserve
A stunning stretch of coastline is enclosed by the Point Lobos State Natural Reserve, which is located south of Carmel and about 15 minutes from Monterey. The reserve is among the best locations to go if you want to take pictures, go for a walk, or just enjoy the scenery. Plan to arrive early because parking can be difficult on weekends.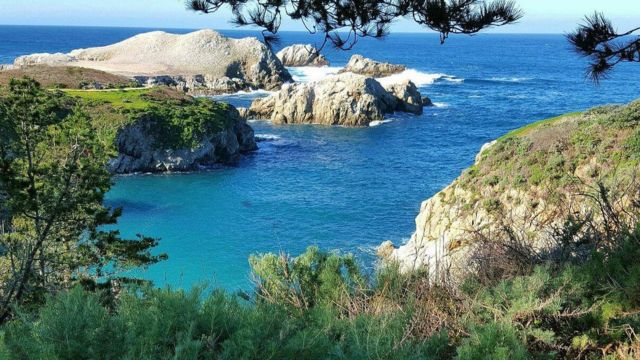 Dramatic granite cliffs, unusual rock formations brought about by erosion, headlands, caves, and ponds enclosed by rocks are all part of the breathtaking scenery. While small marine life is revealed in tidal pools, waves crash against the rocks. Point Lobos has a number of beaches, including Gibson Beach, which is the longest strand of sand.
7. Observing wildlife at the Coast Guard Pier
This is the location to visit if you're interested in photographing or viewing wildlife in the Monterey area. Sea lions, harbor seals, sea otters, and seabirds frequently visit Coast Guard Pier, which is situated close to San Carlos Beach between Old Fisherman's Wharf and Cannery Row. As you get closer, you'll hear the seals barking.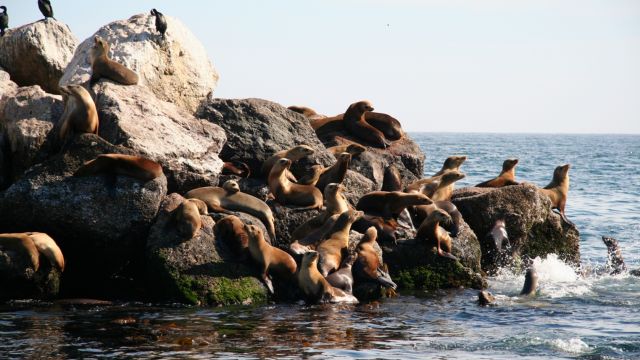 The pier is actually a 1930s-era 1700-foot breakwater that was covered with a wharf. The US Coast Guard Cutter Long Island now calls it home. On the north side of the pier, fishing is permitted.
8. Monterey State Historic Park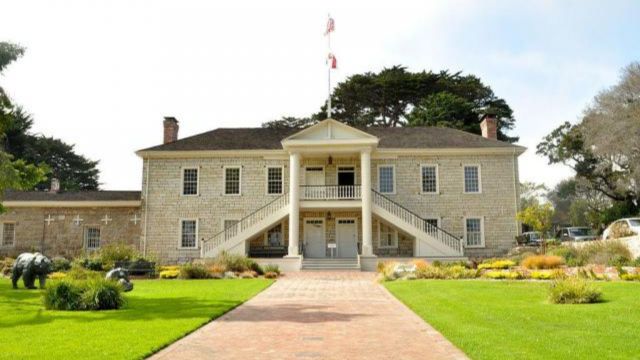 Old Monterey, the former capital of California, has Monterey State Historic Park right by the water. The park is home to numerous early 19th-century historic homes and structures, some of which are made of adobe.
You May Like:
It is very simple to explore because the area is relatively small and attractions are connected by following the yellow sidewalk tiles. The gardens, in addition to the stately homes and structures, are especially impressive. Beautiful rose gardens, cypress hedges, and an educational herb garden are just a few examples of these.
9. Coastal Trail along Monterey Bay
From Castroville to Pacific Grove, this 18-mile paved path runs alongside the water. You can move around by walking, jogging, riding a bike, pushing a stroller, walking a dog, or skating.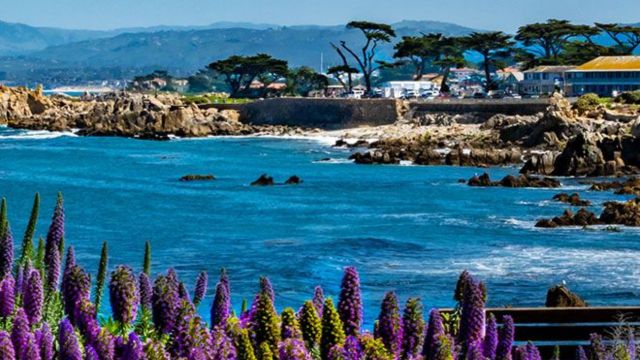 Rest areas are provided by benches along the route. You can stop by one of the restaurants for a leisurely lunch or stop by one of the snack bars for a quick bite.
A pleasant route around Monterey can be found on the trail. Along the way, the Monterey Bay Aquarium, Cannery Row, Old Fisherman's Wharf, and the American Tin Cannery outlet center are significant attractions.
10. Playground for Dennis the Menace
The comic book character-themed Dennis the Menace Playground is a locals' favorite when it comes to family parks. When traveling with kids to Monterey, it's a wonderful place to take them.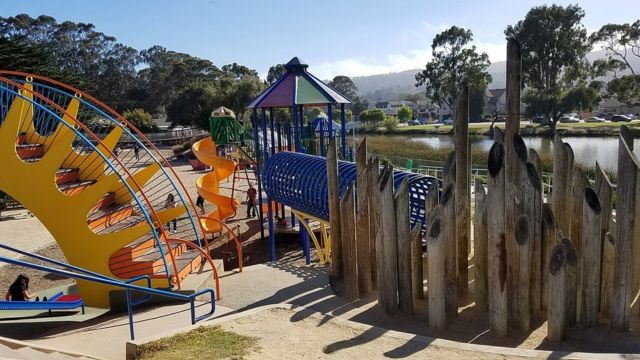 The playground includes slides and other play equipment, a maze, and a kid-friendly drinking fountain in the form of a lion. The park's development was assisted by Mr. Hank Ketchum, the man behind the creation of Dennis the Menace and a resident of Monterey.
Conclusion
Monterey is also fortunate to have a number of breathtaking natural settings. Point Lobos State Natural Reserve is a nearby state park system jewel.
Additionally, areas like 17-Mile Drive and Carmel Beach provide even more breathtaking coastal scenery in nearby communities on the Monterey Peninsula, such as Carmel-by-the-Sea and Pacific Grove.