The "Land of Enchantment," New Mexico, is a state with a diverse and interesting cultural heritage and stunning natural landscapes. This Southwest gem offers something for the whole family, from breathtaking deserts to majestic mountains. You and your loved ones are in for a real treat if you decide to take a vacation to New Mexico.
Travel back in time on a vintage train through the American West. Get away from it all by going camping. Meet the unknowable head-on. You could spend the afternoon window shopping in Santa Fe.
The excitement of Albuquerque's amusement parks is another option. New Mexico is the perfect place for a family vacation, no matter how old the kids are.
Is New Mexico a Good Place to Visit With Kids?
New Mexico is full of family-friendly activities. Kids can learn about the fascinating history of the Native Americans who once inhabited New Mexico by exploring the state's many national parks, monuments, and historic cliff dwellings. Both the food and the art are superb.
Why is New Mexico so Popular?
New Mexico is a paradise for nature lovers thanks to its mild year-round temperatures and diverse landscape.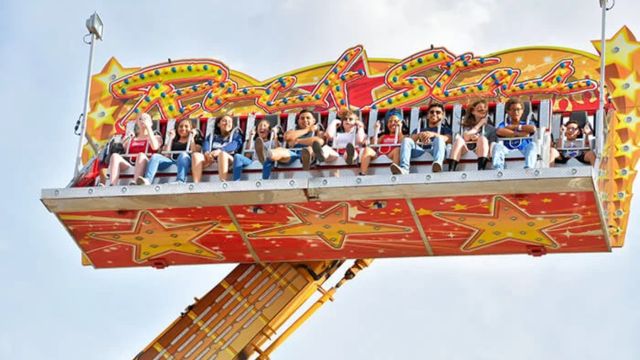 Whether you're interested in walking, hiking, cycling, rafting, paddle boarding, kayaking, skiing, climbing, golf, or horseback riding, you'll find a wide variety of activities to try. The nickname "Land of Enchantment" fits New Mexico perfectly.
Is it Expensive to Live in New Mexico?
New Mexico has a 5% lower cost of living than the rest of the country. Utilities are 10% cheaper, and housing is 8% cheaper than the national average. The cost of groceries is about 3% less than the national average, and the cost of clothing is about 3% less as well.
A family of four can expect to spend an average of $4,486.3 per month (not including rent). Without housing, a single person can expect monthly expenses of $1,259.0. When compared to New York City, the cost of living in Albuquerque is 19.7 percent lower (without taking rent into account).
What is the Most Popular Food in New Mexico?
Beef and chicken enchiladas, tamales, carne adovada (pork marinated in red chile), burritos, huevos rancheros, and chiles rellenos (green chiles stuffed with cheese and deep fried) are all typical New Mexican dishes. Over-easy eggs are a popular topping for enchiladas in the local cuisine.
Best Places to Visit in New Mexico With Family
Take a look at this list of the top 10 family-friendly attractions in the state.
1. "Santa Fe"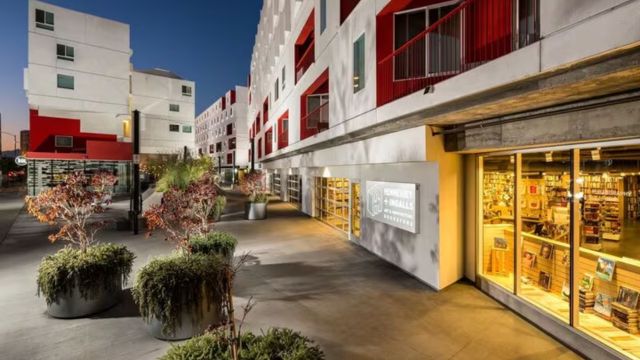 The state capital, Santa Fe, is a city rich in heritage and tradition. Walk along Canyon Road, which is lined with art galleries, explore the historic Plaza, and learn about Georgia O'Keeffe.
Also Read:
The city's adobe buildings and thriving arts community make it a wonderful destination for culturally minded families.
2. Albuquerque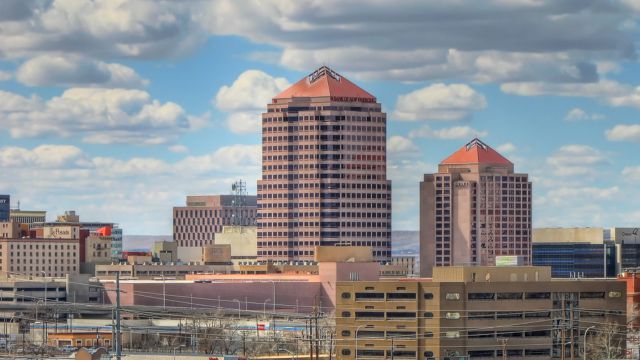 The city of Albuquerque in New Mexico has many attractions suitable for children. Take in breathtaking views of the city from the top of Sandia Peak Tramway or visit the ABQ BioPark, which features a zoo, botanical gardens, and aquarium.
3. Taos, New Mexico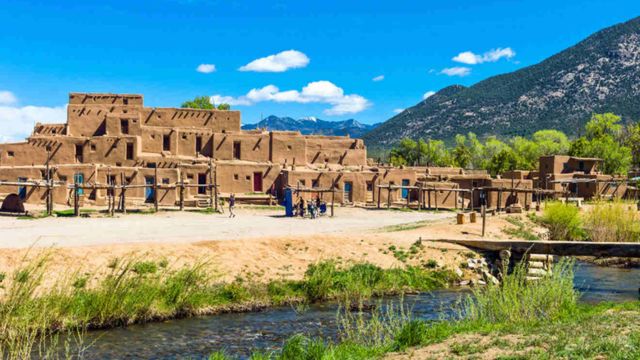 Taos is a lovely place to visit thanks to its rich cultural history and beautiful surroundings. Visit the ancient Native American settlement of Taos Pueblo and engage in various seasonal outdoor pursuits such as hiking, biking, and skiing. Don't leave without checking out the Kit Carson Museum and Home.
4. National Park of Carlsbad Caverns
Carlsbad Caverns National Park is a geological marvel that the whole family should see at least once.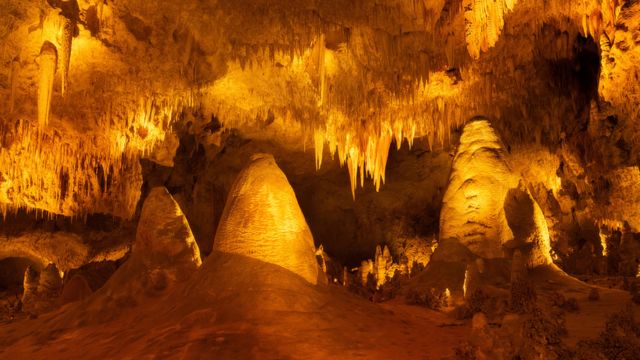 Explore the caves and marvel at the stalactites and stalagmites that have formed in these enormous underground rooms. You can choose between a guided tour and exploring on your own.
5. National Park of White Sands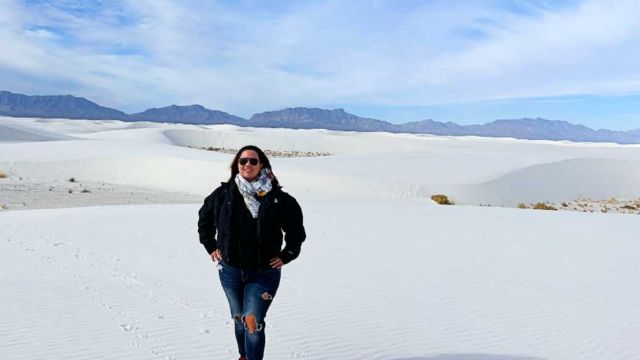 There is no other place on Earth like White Sands National Park. White gypsum sand dunes stretch out across a vast landscape, making it look otherworldly. Sledding down the dunes is fun for all ages. Visit at sunset for an otherworldly feeling.
6. Monument National de Bandelier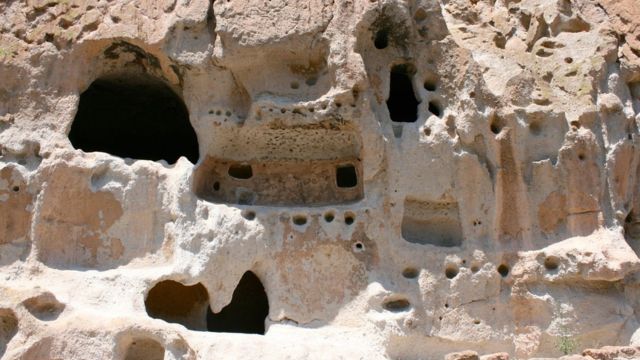 Visit Bandelier National Monument to learn about the history of the Pueblo people. The park features educational programs about the local history and wildlife, and children can enjoy climbing ladders into the cave dwellings. The Main Loop Trail is a great route for a day hike with the kids.
7. Roswell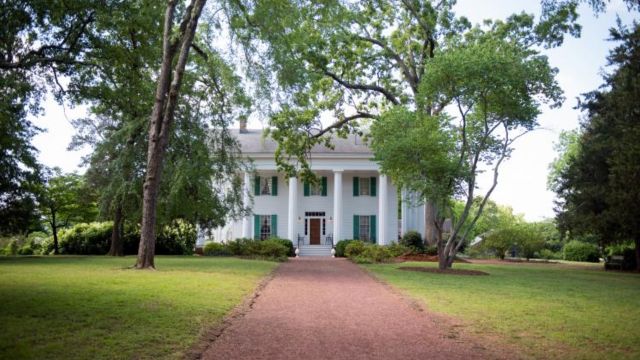 Roswell, New Mexico, is a one-of-a-kind tourist destination due to the alleged UFO crash that occurred there in 1947. It's both entertaining and informative to visit the International UFO Museum and Research Center.
Also Read:
In addition, there are numerous annual family-friendly events, as well as parks and museums, in the city.
8. Historic Preservation Area of the Chacoan Culture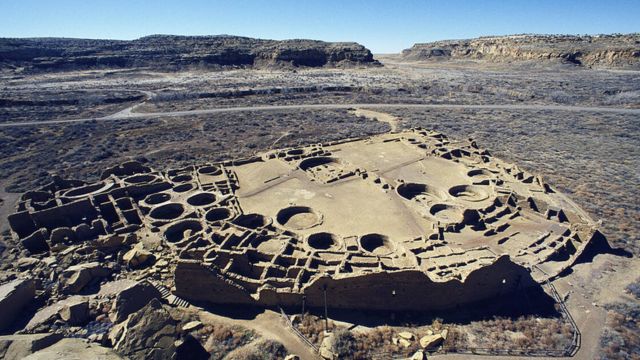 This archaeological gem is protected as a World Heritage Site by UNESCO. Astronomical alignments and reconstructed Puebloan buildings can be found in this park. Take part in the Junior Ranger program and go exploring among the ruins or along the canyon trails.
9. National Monument of the Gila Cliff Dwellings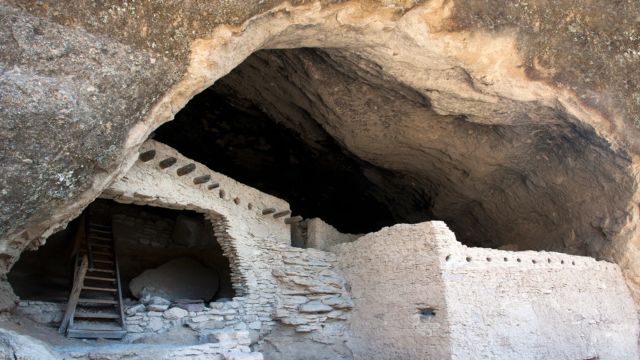 The Gila Cliff Dwellings provide an intriguing look into the past. Explore the Gila Wilderness on foot and see cave dwellings perched on cliff faces. There are ranger-led activities and programs for kids at the monument.
10. Ruidoso
Located in the Sacramento Mountains, Ruidoso is a great place to take the kids any time of the year.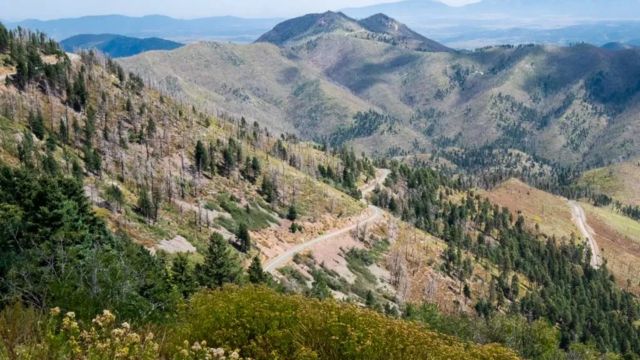 You can go skiing or snowboarding at Ski Apache in the winter and go hiking and horseback riding in the summer. The city also has a thriving arts community and regularly hosts events and festivals.
Conclusion
Families can enjoy a wide variety of activities in New Mexico, from sightseeing to exploring the great outdoors.
The Land of Enchantment has something to offer every member of your family, whether they are interested in history, natural wonders, or the mysteries of the universe. In this captivating setting, your family will have an adventure they will never forget.