Manila, the Philippines' bustling capital, is a city where history and modernity coexist in perfect harmony. Manila is a city with something to offer visitors of all stripes, from museums to shopping to nightlife.
Manila has a lot to offer visitors, whether they are looking for cultural activities, historical sites, or just a lively atmosphere.
How Many Days Are Enough in Manila?
You can get your fill of the city's constant activity and seemingly never-ending traffic in three or four days. Time spent here will allow you to orient yourself and take in the highlights before venturing out to the rest of the country.
Is it Expensive to Travel to Manila?
The average daily price for a tourist spending their vacation in Manila is 5,302 ($93), so you should budget at least that much for your trip. On average, tourists spend $18 USD per day on food and $1.305 USD per day on public transportation.
Is Manila Cheap For Shopping?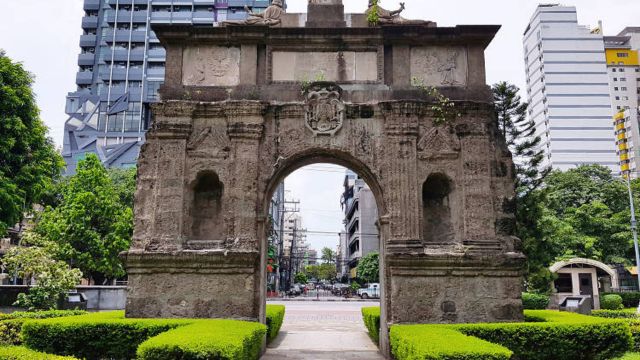 You've found the best place to go bargain hunting in Manila. If you're looking for cheap goods, Manila is the place to be. You can find everything from authentic branded items to trendy secondhand clothing in malls, night markets, and public plazas.
What is the Most Popular Food in Manila?
Halo-Halo
If you visit Manila and don't try this Filipino bonne bouche, you're missing out on some of the city's best cuisine.
Leche flan, egg custard, coconut, sago, plantain, and jackfruit are just some of the many possible toppings for shaved ice and sweet evaporated milk.
Best Places to Visit in Manila
In this article, we will visit the top 10 attractions in this exciting city.
1. Intramuros
Manila's "Walled City," or Intramuros, is rich in history. It dates back to the city's Spanish colonial era and has been carefully preserved.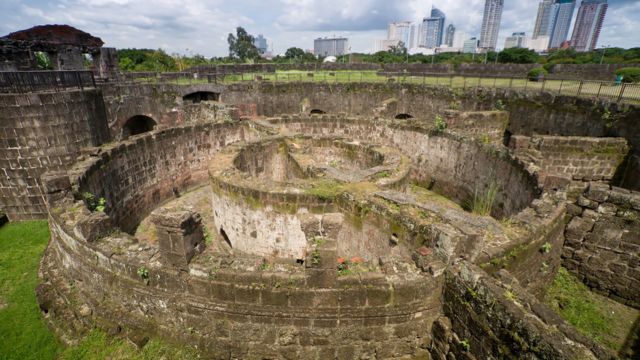 Strolling down the cobblestone streets, one can see museums, churches, and even a golf course, all built in the Spanish colonial style. Don't forget to visit Fort Santiago, an important WWII landmark.
2. Rizal Park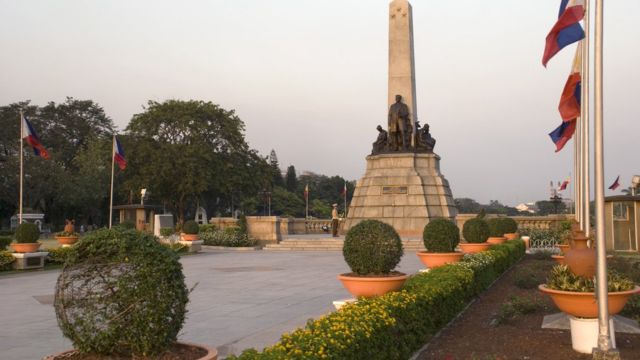 One of the most recognizable features of Manila is Rizal Park, also known as Luneta Park. The Rizal Monument stands in a park with beautiful gardens that honor the country's national hero, Dr. Jose Rizal.
See More:
The park is a peaceful retreat from the bustle of the city, perfect for a stroll or a picnic.
3. Manila Ocean Park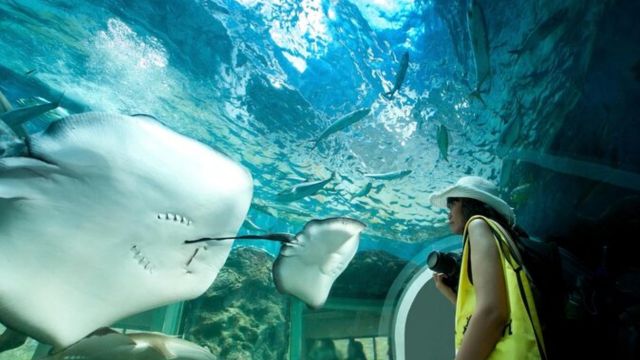 Visit Manila Ocean Park for a fun day out with the kids. This marine-themed attraction is home to many different kinds of fish, as well as penguins and sharks.
The park also features thrilling experiences like swimming with dolphins and interactive exhibits.
4. The National Gallery of Art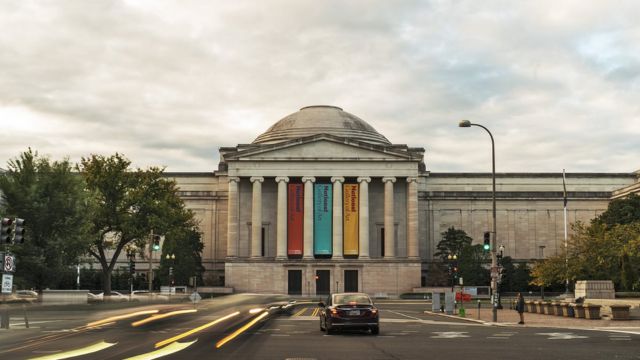 The National Museum of Fine Arts is a must-see for art lovers, as it houses an extensive collection of Filipino art by national masters like Juan Luna and Felix Resurreccion Hidalgo. The museum building itself is a masterpiece of neoclassical design.
5. Binondo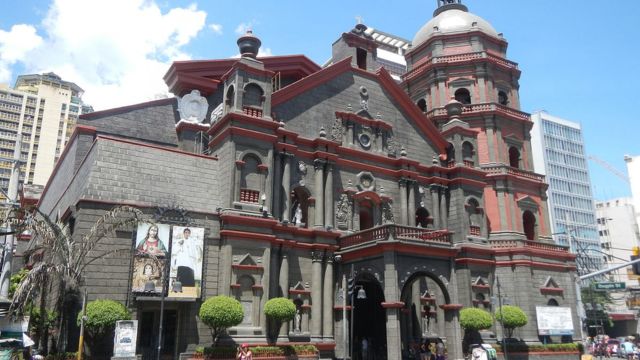 Manila's Chinatown, Binondo, is a gastronomic mecca. You can find everything from dim sum to noodle dishes to Filipino pastries and more in this lively neighborhood. Don't miss out on the exciting ambiance by avoiding a stroll through the bustling streets and markets.
6. The Church of San Agustin
San Agustin Church, the oldest stone church in the Philippines, was built in 1587 and is now recognized as a UNESCO World Heritage Site.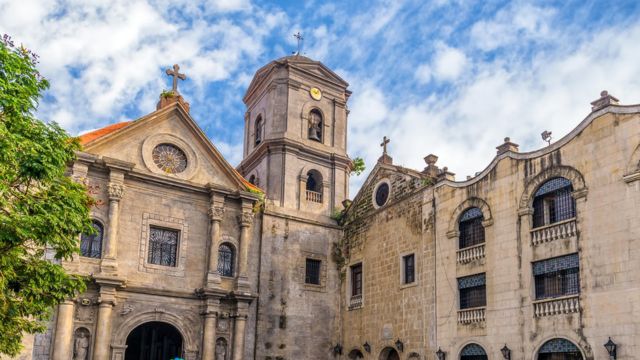 The church's stunning interiors and ornate baroque exterior set it apart as a historical and architectural treasure.
7. Malacaang Palace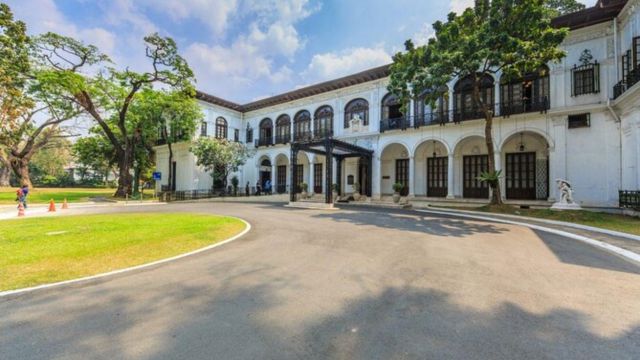 Malacaang Palace, the official residence of the President of the Philippines, is a historical and architectural marvel.
See More:
Although the palace is off-limits to the public, the adjacent Malacaang Museum provides insight into the country's political past.
8. Ayala Museum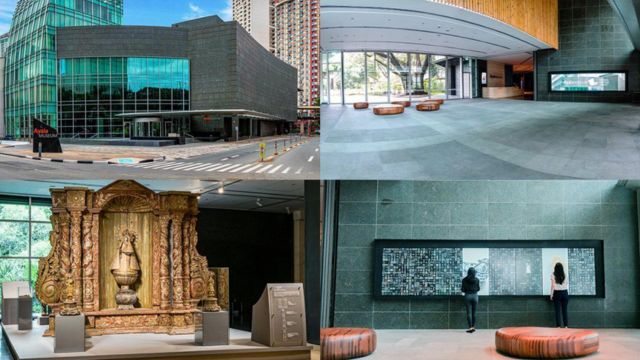 You can learn a lot about Philippine history and culture at the Ayala Museum. It's a fantastic place to take the kids because it covers such a wide range of subjects, from pre-colonial history to modern art.
9. Poblacion, Makati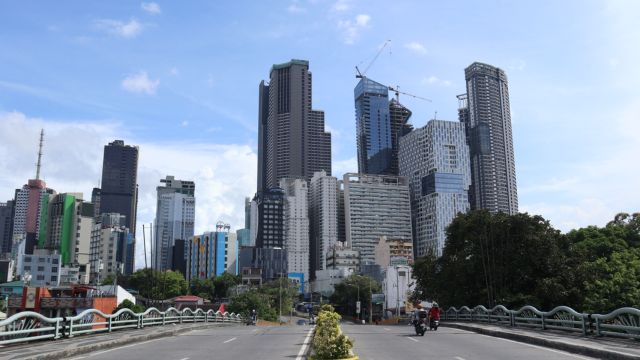 The Makati neighborhood of Manila is home to the hip and happening Poblacion, famous for its bars, cafes, and street art. It's a center for both nightlife and cuisine, with many different dining and entertainment venues to choose from.
10. Manila Bay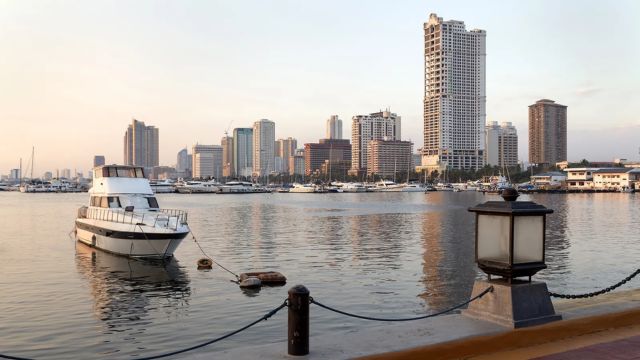 There is no better way to end a day in Manila than by watching the sunset over Manila Bay. Enjoy the scenery, take a stroll, or eat at one of the many waterfront restaurants along the baywalk on Roxas Boulevard.
Conclusion
Manila is the perfect starting point for discovering the rich heritage, vibrant culture, and cutting-edge progress of the Philippines.
These attractions in Manila offer a wide variety of activities, making the city a great vacation spot for people with different interests. So, whether you're into history, food, art, or just want to chill out, Manila has something for you.