Japan is a spectacular destination in April. The arrival of spring brings an explosion of color, with cherry blossoms in full bloom, and the country seems to come alive with colorful festivals and events. At this time, the weather is pleasant and Japan's natural beauty is at its peak.
Japan would be aptly described as a "backpack filled with surprises for every type of traveler" due to its thousand shrines & temples, gorgeous gardens & palaces, spectacular mountains, and other major attractions.
In addition to technological marvels, the best places to visit in Japan have helped put the island nation on the map. And trust us, exploring each one is well worth the cost.
Is Japan More Expensive in April?
Given the (limited) supply and the (abundant) demand, the beginning of spring is a peak season, and prices in the tourism industry skyrocket. In April, it is very difficult to plan a last-minute trip to Japan due to the scarcity of good deals.
What Should You Wear in Japan in April?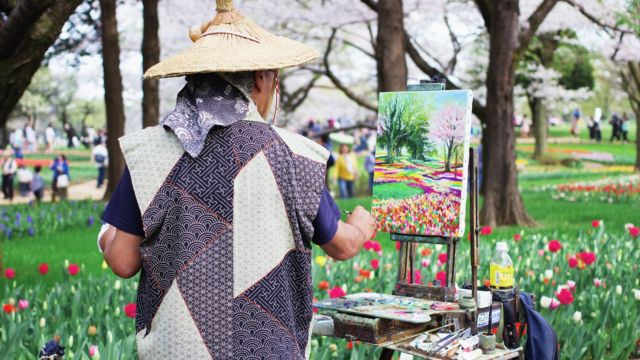 Morning and evening temperatures hover around 41°F (5°C), while the average daytime temperature is approximately 55°F (13°C). Therefore, travelers to Japan in March and early April should bring gloves, a scarf, and a water-resistant jacket. Additionally, you could bring a travel umbrella to be well-prepared for rain.
What Are the Best and Worst Months to Visit Japan?
Spring (March & April) or autumn (October & November), when days are sunny and dry, is the ideal time to visit Japan.
During the summer months (May to September), the cities are hot and humid, and there is heavy rainfall throughout the country in June and July, with the exception of Hokkaido.
Best Places to Visit in Japan in April
This article explores the top ten places to visit in Japan during the month of April.
1. Kyoto, Japan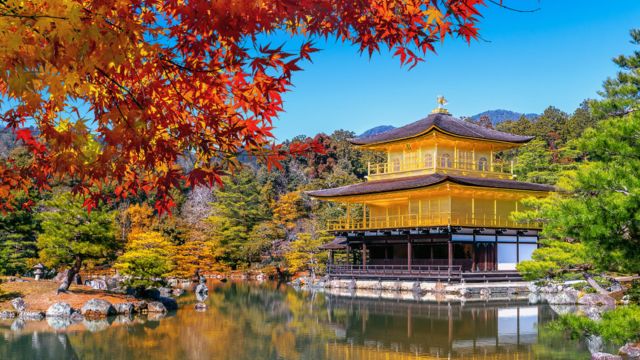 Kyoto, the cultural heart of Japan, is a must-visit destination in April. Cherry blossoms embellish the city's temples and parks, including Kiyomizu-dera and Maruyama Park. Additionally, Gion is an excellent place to observe traditional geisha culture.
2. The Tokyo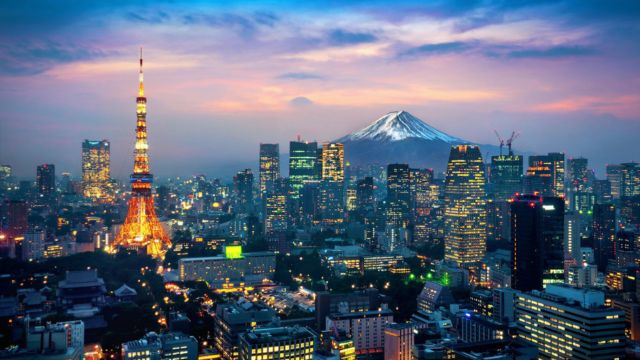 Tokyo, the bustling metropolis of Japan, features a variety of parks and gardens. Ueno Park, Shinjuku Gyoen, and Chidorigafuchi are among the finest locations for viewing cherry blossoms. Explore the vibrant neighborhoods and culinary delights of Tokyo.
3. The Island of Hokkaido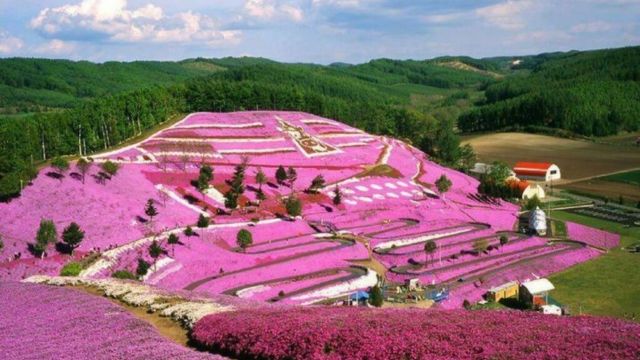 Hokkaido is the place to go if you're seeking a unique experience. In April, the northern region of the island retains a winter wonderland atmosphere.
More From Directorate:
Skiing can be enjoyed in Niseko, while cherry blossoms can be viewed in Sapporo and Hakodate.
4. The City of Hiroshima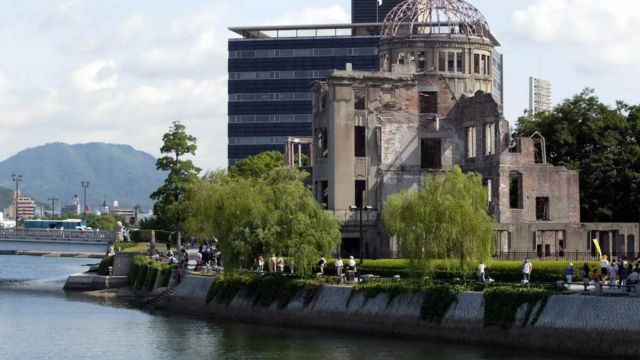 April is a wonderful time to visit the solemn yet beautiful Hiroshima Peace Memorial Park. The A-Bomb Dome, which is surrounded by cherry trees, serves as a poignant reminder of the city's past. Take a ferry to Miyajima Island in order to see the famous floating torii gate.
5. Nara, Japan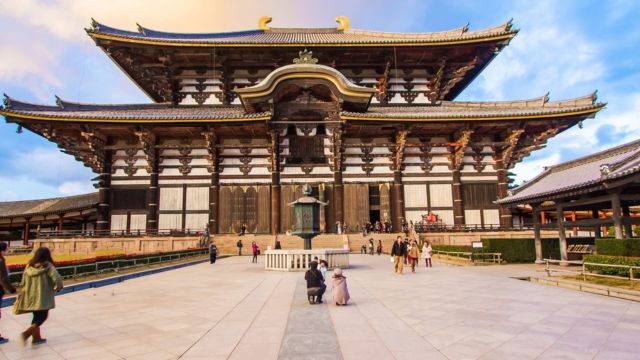 The city of Nara is well-known for its friendly deer and historic sites. In Nara Park, you can feed deer while viewing cherry blossoms. Do not miss the impressive Todai-ji Temple and its enormous Buddha statue.
6. The City of Kanazawa
Kanazawa is a charming destination recognized for its well-preserved samurai and geisha districts.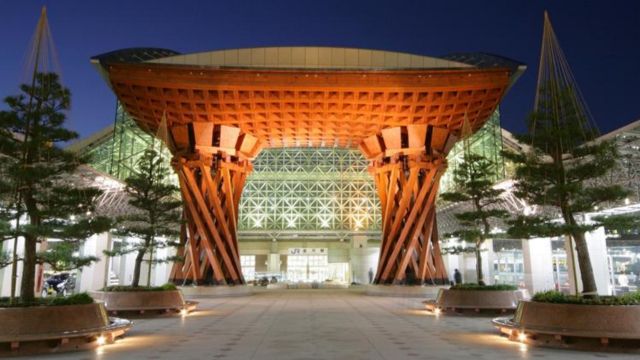 In April, the cherry blossoms and other spring flowers are in full bloom at Kenrokuen Garden.
7. The City of Fukuoka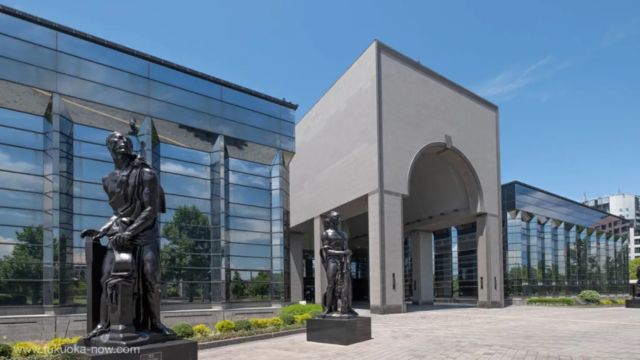 Fukuoka is a vibrant city in Kyushu that is renowned for its thriving food scene. Maizuru Park is covered in cherry blossoms during the month of April, making it an ideal location for hanami (flower viewing) parties. Try the Hakata ramen while you're in the area.
8. The Okinawa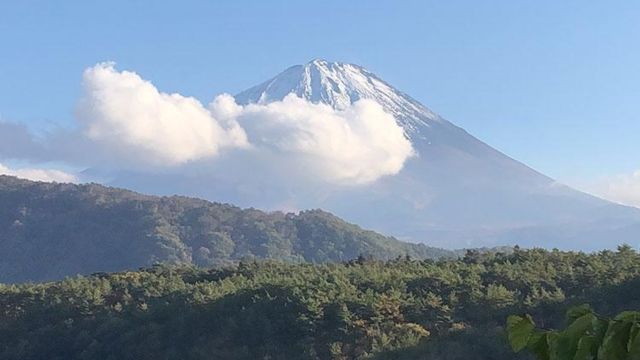 More From Directorate:
April in Okinawa is ideal for those who prefer subtropical climates. The cherry blossoms on the islands, such as Yaeyama and Miyako, bloom slightly later, allowing visitors to experience Sakura in a unique setting.
9. Matsumoto, Japan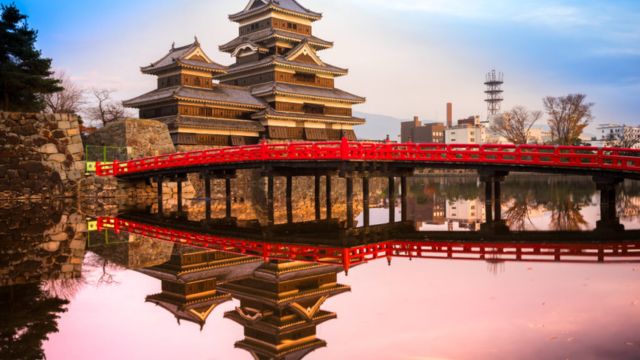 Matsumoto, located in the Japanese Alps, is an ancient city with a magnificent castle. In the month of April, the cherry blossoms surrounding Matsumoto Castle create a breathtaking scene. Additionally, the city provides a glimpse of traditional Japanese culture.
10. The Nikko, Japan
Nikko is renowned for its ornate temples and verdant scenery. In April, Toshogu Shrine and Lake Chuzenji are surrounded by beautiful cherry blossoms. Exploring the surrounding natural beauty and hiking trails is also worthwhile.
Conclusion
In conclusion, April is an excellent month to visit Japan. The cherry blossoms, also known as sakura, provide a breathtaking backdrop for your exploration of this culturally rich and diverse country.
Whether you're interested in history, nature, or food, April in Japan offers something for everyone. This is one of the most popular times of the year to visit, and accommodations can fill up quickly. Have a wonderful trip through the Land of the Rising Sun!