Honshu, the largest island in Japan, has some of the best autumn foliage in the world in November. Choosing which parts of Japan to see on your upcoming trip in November can be difficult. We're here to lend a hand.
This guide will help you make the most of your time in Japan this fall if you are interested in seeing the foliage change. We have chosen the following locations for their widespread appeal and breathtaking autumnal splendor in the month of November. If you ever find yourself in Japan during the month of November, make sure to visit at least one of these locations.
Best Places to Visit in Japan in November
This article will help you decide where to go in Japan in November to see the stunning autumn foliage, as well as other worthwhile destinations.
1. Gifu Prefecture's Shirakawago (Ogimachi)
Shirakawago is recognized as a World Heritage Site by UNESCO. It's a historic village in central Japan, and its thatched-roof, Japanese-style farmhouses (gassho-zukuri) are famous.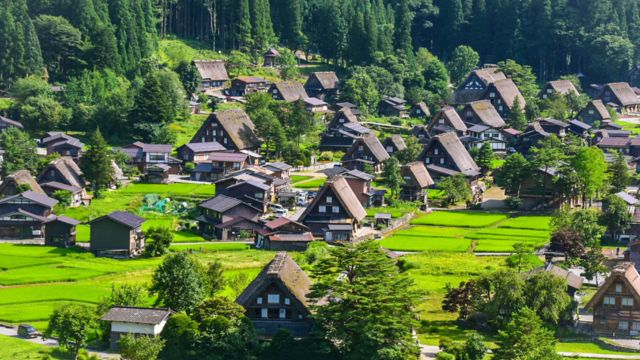 Ogimachi is the largest village in Shirakawago, and it is home to dozens of beautifully preserved gassho-zukuri farmhouses. The Gokayama region is home to another charming farming community named Ainokura.
2. Toyama Prefecture's Kurobe Gorge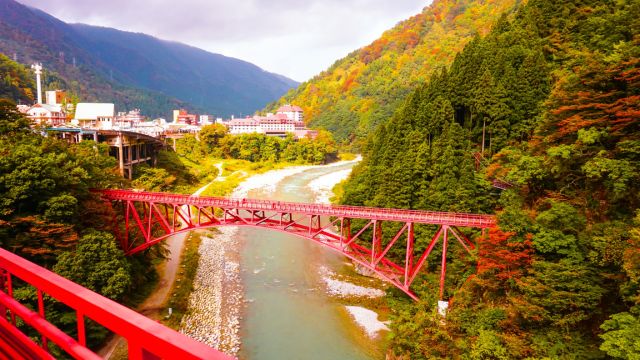 Travelers interested in exploring Japan's natural beauty will find many things to do in the country's Northern Japan Alps. Kurobe Gorge is a must-see if you're in the Japan Alps.
See More:
Kurobe Gorge is one of the deepest and most beautiful gorges in Japan, and it can be found in the jagged mountains of the Japan Alps. You can't go wrong with a visit any time of year, but fall is especially stunning.
3. Nikko, Tochigi Prefecture, Central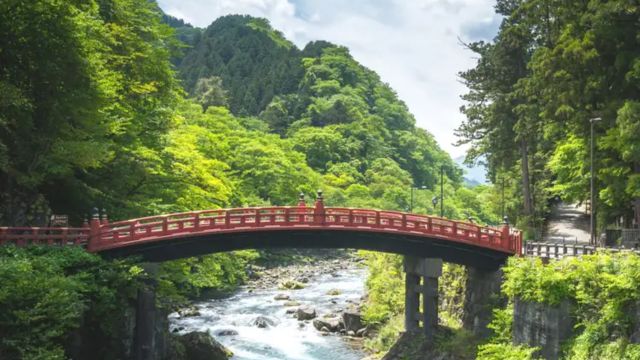 The city of Nikko (the main part of Nikko) and the surrounding area of Okunikko are the two distinct parts of Nikko. Nikko as a whole has a lot to offer in the way of tourist attractions, many of which take place outdoors. Keep in mind that when autumn arrives, it becomes one of the busiest tourist destinations in all of Japan.
You should go to Nikko between the middle and end of October if you want to see the beautiful fall foliage in Okunikko, which includes the area around Lake Chuzenji and Irohazaka Road.
4. Tokyo's Mount Takao (Takaosan)
Try these top-day trips from Tokyo. Mount Takao, at an altitude of 599 meters above sea level, is an obvious choice for the best day trips you can take from Tokyo.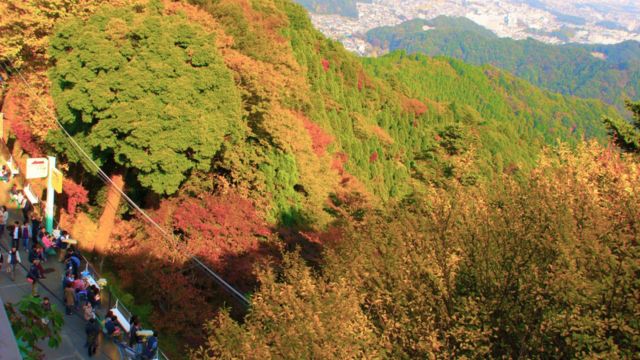 Mount Takao is the best place to go if you enjoy hiking, want to see beautiful views of nature, and want to explore ancient temples. The peak of the majestic Mount Fuji can be seen on a clear day. That's so awesome!
5. Kyoto's Tofukuji Temple
Located in Kyoto's southeast, Tofukuji is a sizable Zen Buddhist temple. In the middle of November, visitors to Kyoto should stop by this temple, which was founded in 1236 by the well-known Japanese Buddhist monk Enni Ben'en.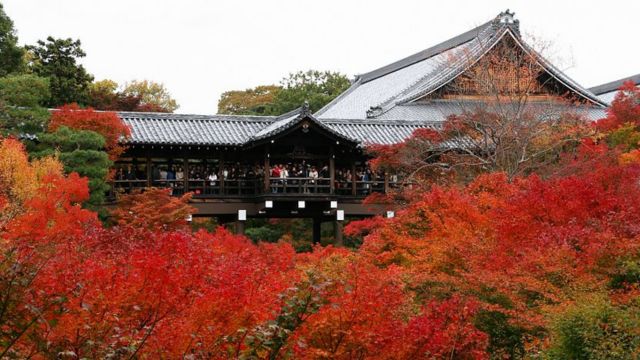 As one of Kyoto's Five Great Zen Buddhist Temples, it features not only numerous ancient structures but also beautiful gardens and a forest of maple trees that burst into vibrant hues every fall.
6. Yamanashi Prefecture's Lake Kawaguchi
When asked about their motivation for visiting Lake Kawaguchi, most people will say that they want to see Mount Fuji. That's absolutely correct!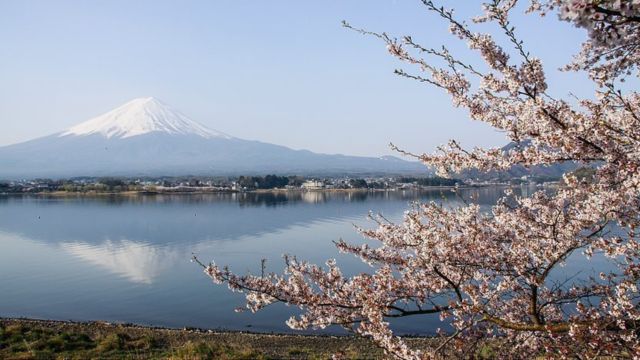 If the summit is clouded over on the day they plan to visit, they will be very disappointed. We advise everyone to check these live cameras before taking the bus or train to Lake Kawaguchi.
The Fuji Kawaguchiko Autumn Leaves Festival takes place on the northern shores of Lake Kawaguchiko between the beginning and middle of November. It is widely considered to be one of Japan's best autumn festivals, drawing tens of thousands of people each day in the month of November.
7. The Shrine of Hasedera in Nara, Japan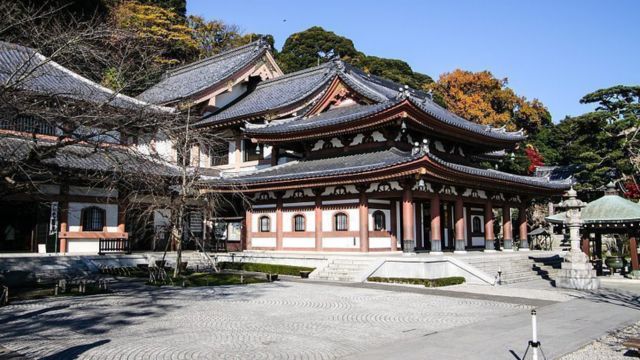 One of the best things to do in Japan in November is to visit the Hasedera Temple in Sakurai, which is located in the Nara Prefecture. The third and final weeks of November are prime time for viewing the foliage at this temple.
See More:
This Buddhist temple is perched atop a hill overlooking a lush valley that is beautiful all year round. It was established in 686, and since then it has been the spiritual center of the Buzan branch of Shingon Buddhism.
8. Kanazawa, Japan's Kenrokuen Garden
Kenrokuen Garden in Kanazawa is widely regarded as one of Japan's "three most beautiful gardens," alongside Korakuen Garden in Okayama and Kairakuen Garden in Mito. The Maeda family once used to keep this garden private, but in 1871 they decided to let the public enjoy it as well.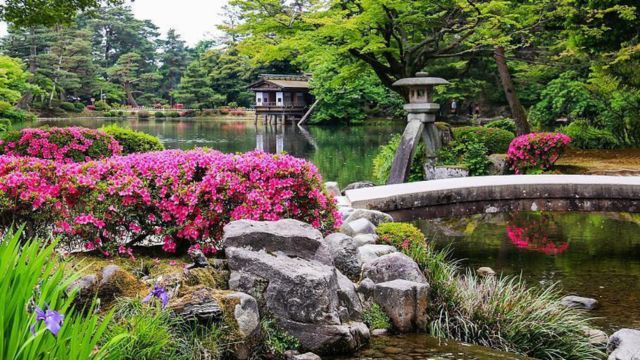 You'll be very lucky indeed if this Kenrokuen is the only traditional Japanese garden you have time to see on your trip to Japan.
9. Kyoto's Arashiyama District
Arashiyama should be at the top of your list of places to see Kyoto's autumn foliage. The trip can be done in a day from Kyoto.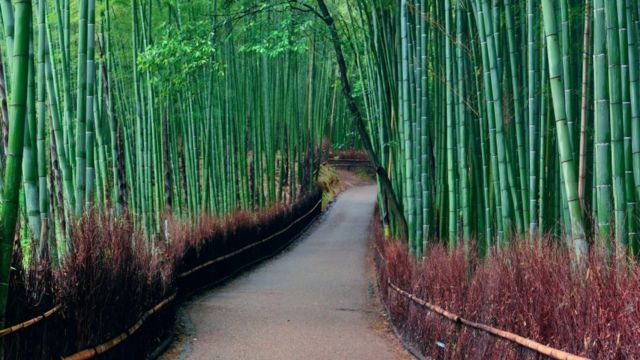 Arashiyama is home to a number of prime locations for witnessing the autumn foliage. The vast majority are worthy of your attention. Visit the Tenryuji Temple, also a UNESCO World Heritage Site, and the nearby Arashiyama Bamboo Grove.
10. Kiyomizudera Temple, Kyoto, Japan
This Buddhist temple is a must-see when in Kyoto, especially in the early and late seasons. Between the middle and end of November, many people visit this amazing landmark to take in the stunning autumn colors.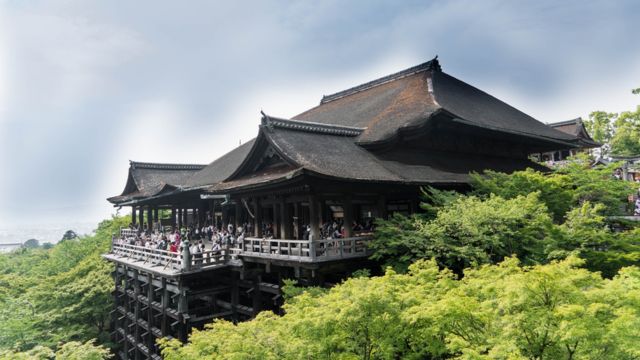 The expansive terrace you find here was designed specifically to take in the changing of the seasons and the cityscape of Kyoto. Even more spectacular evening illuminations can be seen in November, especially during the autumn leaves season. It highlights a mind-blowing nighttime scene.
Conclusion
The air in Japan is particularly refreshing in November. The typical high and low for Tokyo in November are around 53°F (and 12°C).
Now that Halloween is over, the leaves in urban areas are changing colors to reds and yellows, marking the end of autumn. Beautiful Christmas celebrations and bright illuminations welcome the coming of winter as early as November.