The tiny Mediterranean island of Ibiza, which lies off the coast of eastern Spain, is well-known for its breathtaking beaches, exciting nightlife, and extensive cultural legacy. Ibiza provides something for everyone, whether your goal is to party all night long or just spend some time in the sun.
Ibiza is among the most well-known, picturesque, and well-liked of the Balearic Islands. Despite its small size, the island offers a plethora of activities and attractions.
Though Ibiza is best known for its incredible nightlife, there are plenty of things to do during the day as well. Ibiza is an island that is well worth visiting, from the sandy beaches of Cala Llenya to the history of Ibiza Town.
What is the Most Magical Place in Ibiza?
The island of Es Vedrá is magical. Nestled within the protected areas of Sa Talaia Natural Park, Cap Llentrisca, and Cala d'Hort, Es Vedrá is one of Ibiza's most enchanting locations.
Is Ibiza Expensive or Cheap?
Based on past records, the average price per person for a four-day trip to Ibiza is approximately $1,200.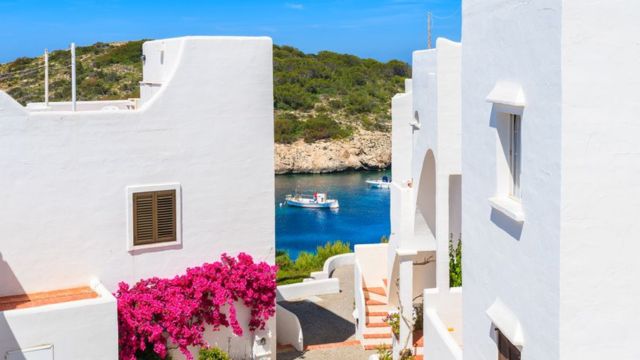 This price covers activities, transportation, lodging, and food. In a mid-range hotel, four nights' worth of lodging typically costs about $500.
What is Better Than Ibiza?
With more family-friendly attractions, Mallorca is also a better choice than Ibiza for families, though there are now a number of family-friendly resorts in Ibiza that provide an experience very different from crazy beach parties.
Best Places to Visit in Ibiza, Spain
This post will examine the top ten destinations in Ibiza that offer a thorough look at the island's wide range of attractions.
1. Town of Ibiza (Eivissa)
Ibiza Town, the island's capital, is a hive of activity. This is the location of Dalt Vila, the ancient Old Town, with its quaint cobblestone streets, medieval walls, and hilltop castle.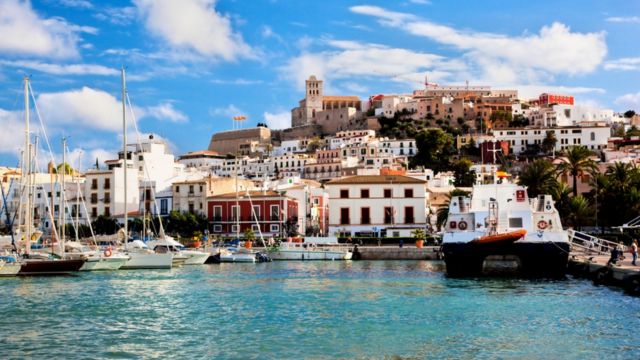 Discover the chic stores, eat at neighborhood eateries, and take advantage of the exciting nightlife along the well-known West End.
2. Vila Dalt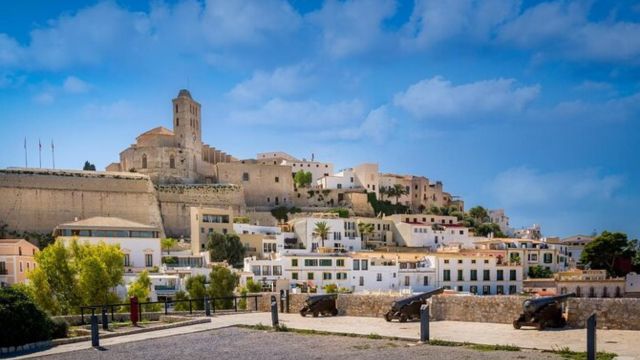 "Upper Town," or Dalt Vila, is recognized as a UNESCO World Heritage site. It is a must-visit because of its winding streets, ancient buildings, and breathtaking panoramic views.
More From Directorate:
See the Santa Maria Cathedral and the Archaeological Museum to gain additional insight into the history of the island.
3. Playa D'en Bossa
Playa d'en Bossa, which is on the southeast coast, is well-known for its stunning sand beaches and beach clubs.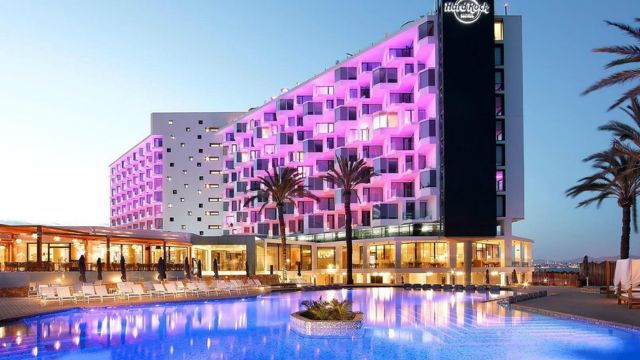 It's a popular spot for fans of beach music and electronic dance music. Be sure not to miss legendary clubs like Hi Ibiza and Ushuaïa.
4. Antonio (San Antoni de Portmany)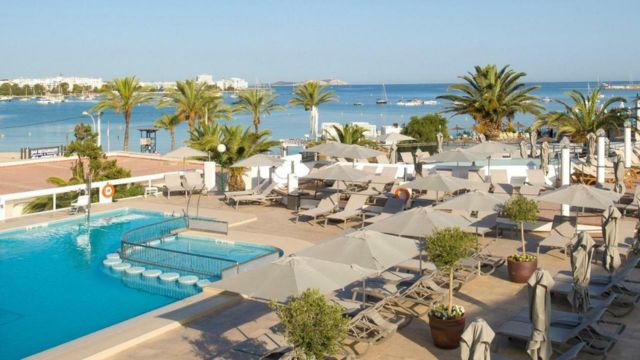 Located on the west coast, San Antonio has a more laid-back vibe than Ibiza Town. Savor the breathtaking sunsets, explore the quaint promenade dotted with eateries and bars and head to the Sunset Strip.
5. Es Vedrà Landmark, Ibiza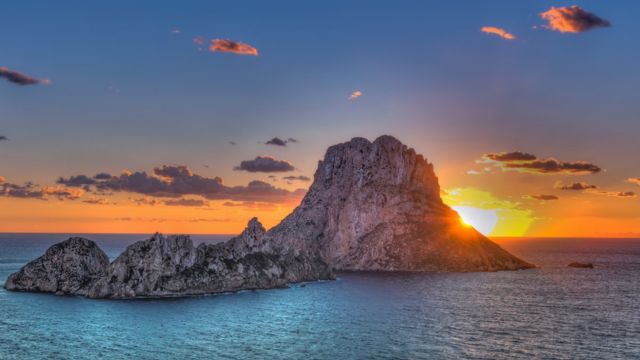 There are many stories and myths surrounding this mysterious rock island off the southwest coast. Experience its natural beauty and learn about its spiritual significance by going on a boat tour.
6. Beach of Benirràs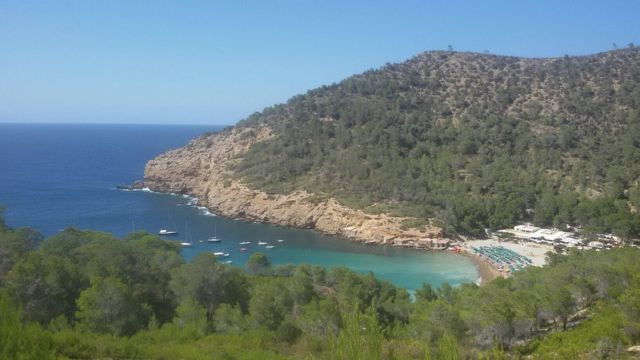 Benirràs Beach, tucked away in a cove on the island's northern coast, is well-known for its free-spirited atmosphere and the Sunday sunset drumming sessions. It's a calm place to relax and take in the hippy vibe of the island.
7. Beach Sa Caleta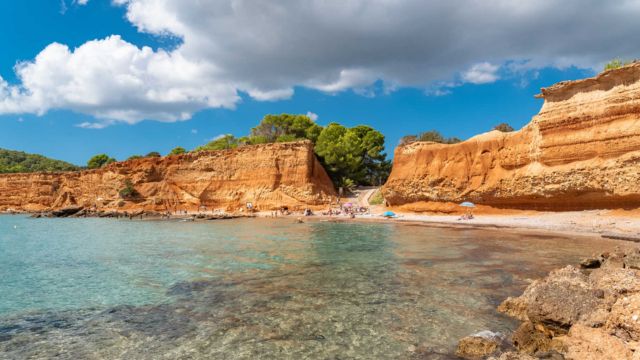 Sa Caleta Beach is renowned for its charming, natural beauty. With its clear waters and red clay cliffs, this quiet cove is ideal for snorkeling and relaxing.
8. Comte's Cala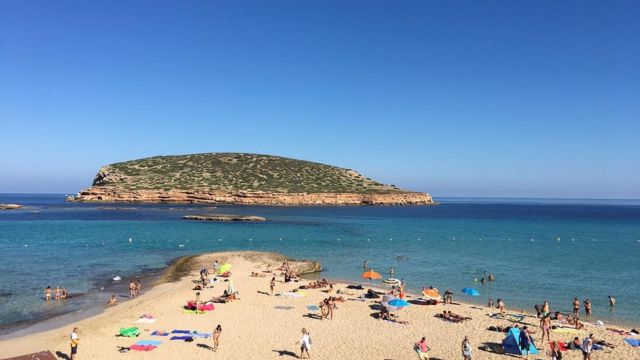 More From Directorate:
On the island, Cala Comte offers some of the most breathtaking sunsets. Split into two small bays, this lovely beach has calm waters and a laid-back vibe. It's the perfect place to swim and take in the scenery.
9. Hippy Markets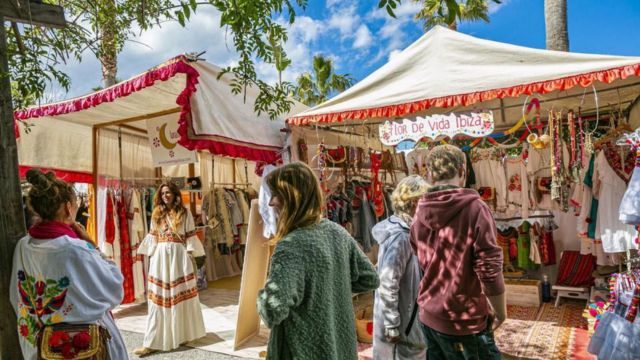 The hippie movement and counterculture have a long history in Ibiza. Discover distinctive souvenirs, apparel, jewelry, and handicrafts at the island's many hippy markets, including Punta Arabi and Las Dalias.
10. Day Trip to Formentera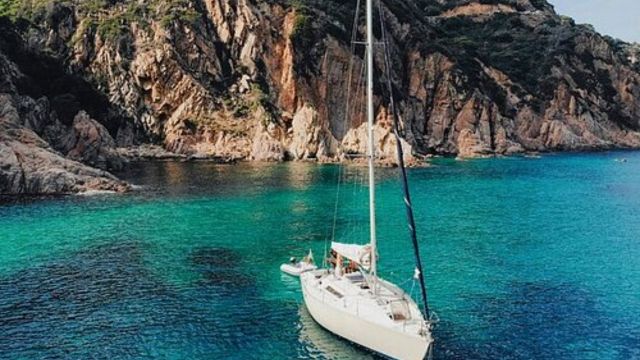 Formentera is worth a day trip, even though it's not officially a part of Ibiza and is only a short ferry ride away. It's a little piece of paradise with its immaculate beaches, glistening waters, and laid-back atmosphere.
Conclusion
To sum up, Ibiza provides a wide variety of experiences, from its world-famous nightlife and natural beauty to its historical and cultural landmarks. Whether you're looking for adventure, relaxation, or a mix of the two, the top locations listed in this post will make your trip to this charming Mediterranean island unforgettable and rewarding.
Ibiza is a popular travel destination all over the world because it genuinely has something to offer everyone.