Greenville, a city in South Carolina's beautiful Upstate, is a perfect example of how to combine urban sophistication with traditional southern hospitality.
Greenville has a lot to offer tourists, from a thriving arts community to beautiful parks and a fascinating past. This city caters to all types of visitors, whether they are nature lovers, history buffs, or foodies.
How Expensive is It to Live in Greenville?
The median monthly budget for a family of four is $4,354.3 (not including rent). Without housing, a single person can expect to spend an average of $1,200.6 per month.
Without accounting for rent, expenses in Greenville are 23.2% lower than in New York. The average monthly rent in Greenville is 43.3 percent less than that in New York.
What is Special About Greenville?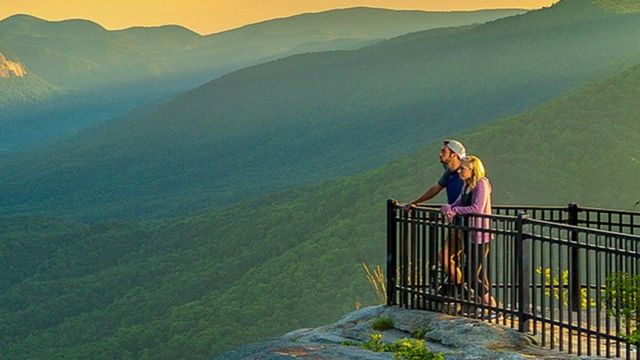 Greenville, South Carolina, has a vibrant downtown, an abundance of restaurants within walking distance, a thriving arts community, beautiful parks, and a mild subtropical climate.
What is the Famous Food in Greenville?
Greenville Mint Chocolate Caramel Popcorn, a legendary snack
Faster than you can say "Poppington's popped a peck of pickle popcorn" (also a great flavor, by the way), the signature Greenville Mint Chocolate Caramel Popcorn disappears from the shelves. Get yours by placing an order online or stopping by the quaint store.
Best Places to Visit in Greenville, SC
Discover the top 10 attractions in Greenville, South Carolina.
1. The Reedy River and Falls Park
The city of Greenville's shining jewel is Falls Park, located along the Reedy River. The stunning Reedy Falls, plunging from a height of 28 feet, is the crown jewel of this urban oasis, which also features lovely gardens and paths for strolling.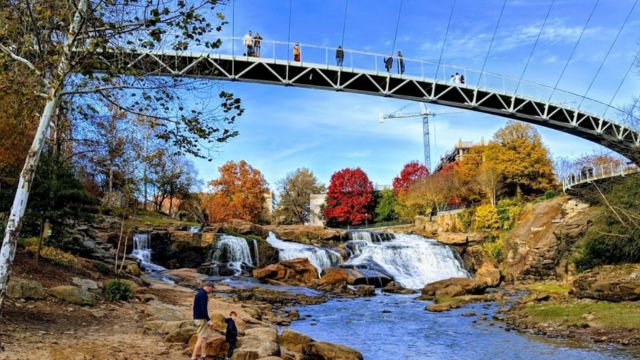 Explore the park's outdoor amphitheater and public art while taking in breathtaking views from the Liberty Bridge. It's right in the middle of everything, but it feels like a world away from the rest of the city.
2. Swamp Rabbit Trail
The Swamp Rabbit Trail connects Greenville and Travelers Rest with 22 miles of multi-use greenway. This trail is ideal for cyclists, joggers, and walkers, as it meanders through beautiful countryside and provides spectacular views of the Blue Ridge Mountains.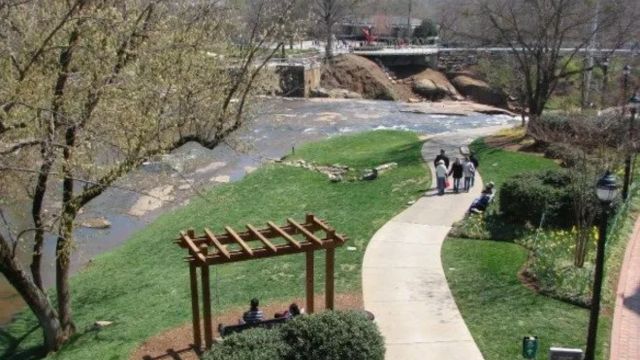 You can refuel and learn about the quaint communities that make up the Trail by stopping at various restaurants and breweries along the way.
3. The Art Museum of Greenville County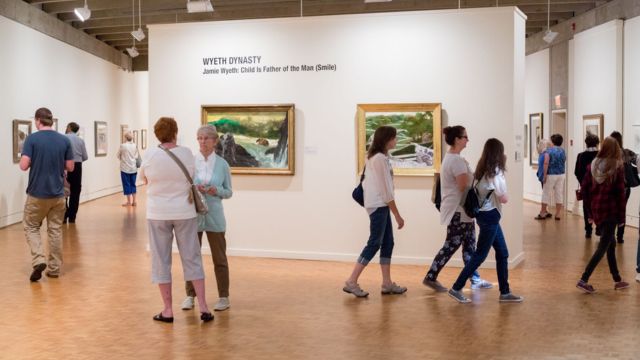 The Greenville County Museum of Art houses a wonderful collection of American art, which is sure to please any art lover. Andrew Wyeth, Jasper Johns, and Georgia O'Keeffe are just a few of the famous artists whose works are on display at the museum.
Also Read:
Since the museum hosts both permanent and temporary displays, visitors can always see something new.
4. The Greenville Zoo
The Greenville Zoo is a great place to take the kids because of the wide range of animals it houses.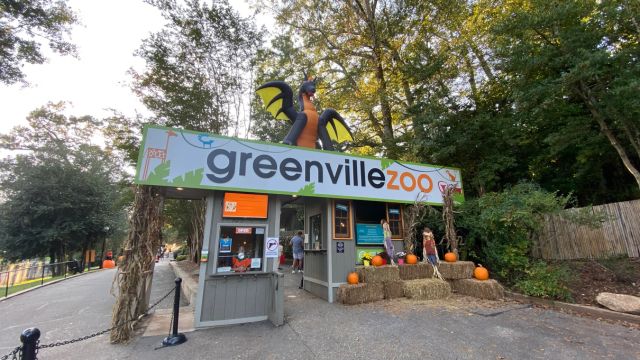 Learn about the zoo's conservation efforts as you visit exhibits devoted to places like Africa, South America, and Asia. You should definitely take advantage of the chance to get close to cute animals like giraffes, lions, and red pandas.
5. The Peace Center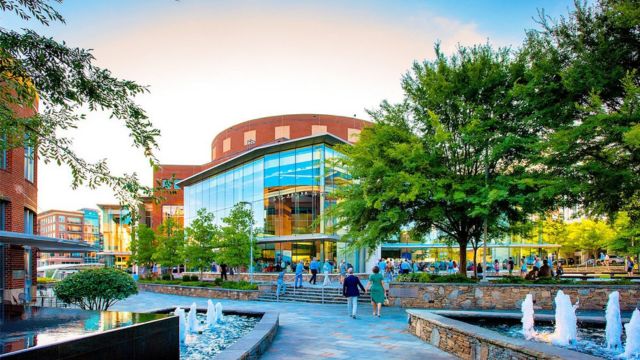 The Peace Center is an excellent destination for theatergoers. Shows as varied as Broadway musicals, concerts, ballet, and stand-up comedy routines have graced the stage of this state-of-the-art venue. The Peace Center is a great place to see a live show and a cultural hub for the community.
6. Greenville History Tours
Join one of Greenville's many available history tours for a fascinating dive into the city's past.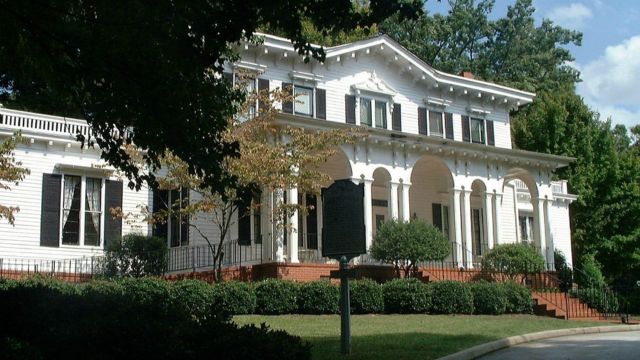 These tours provide an enjoyable and informative experience for history buffs, with options ranging from walking tours of the historic downtown to visits to museums and historic homes.
7. Center for Science on Roper Mountain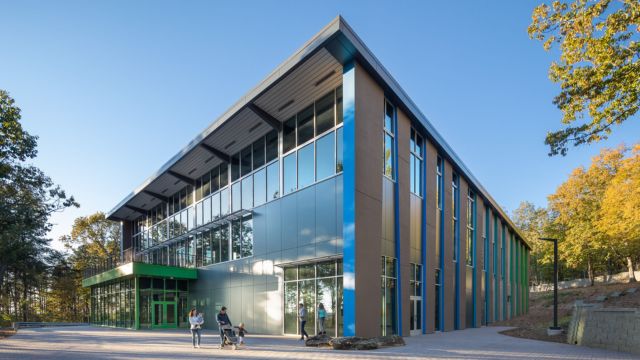 Families and those interested in science will enjoy a visit to the Roper Mountain Science Center.
Also Read:
In addition to planetarium shows and hiking trails, this science center also features hands-on exhibits. It's a fascinating venue for studying the stars, animals, and the environment.
8. Artisphere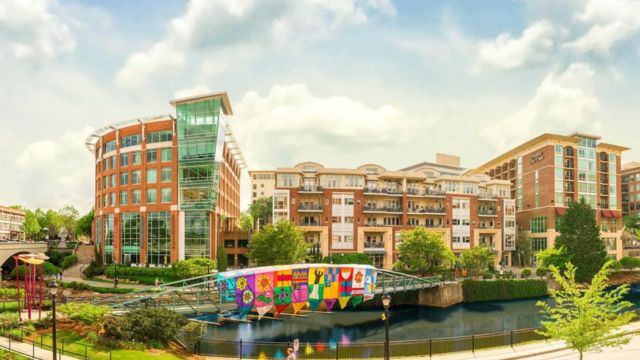 Don't miss Artisphere, Greenville's premier arts festival, if your travels take you there in the spring. This three-day festival is a lively celebration of the arts, complete with a juried art show, live music, delicious food, and entertaining performances.
9. Dining and Food
Greenville's restaurant scene is thriving and full of variety. In the city, you can find a wide variety of restaurants, cafes, and food trucks serving everything from regional specialties to exotic fare.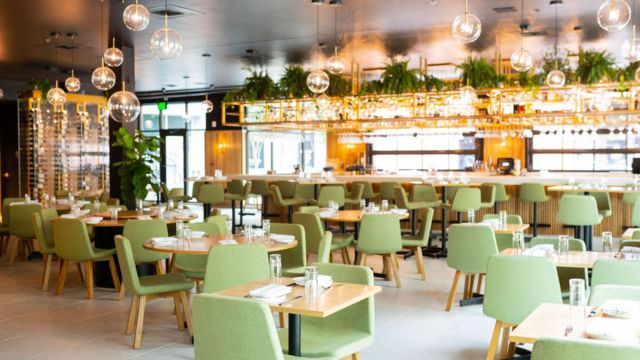 The West End Historic District is well-known for its many restaurants and lively nightlife, making it an ideal location to experience the local fare.
10. The Blue Ridge Parkway
The Blue Ridge Parkway is not in Greenville, but it is easily accessible and is widely considered to be one of America's most beautiful drives.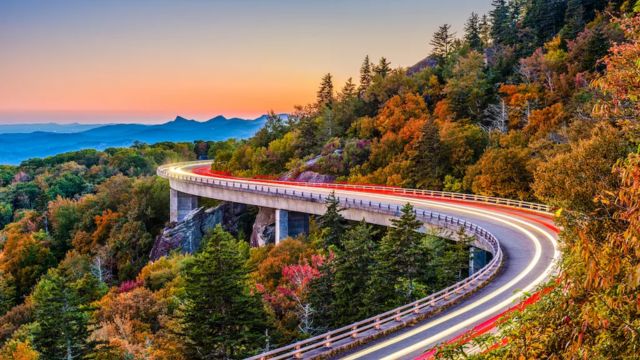 The mountain scenery, waterfalls, and hiking along this winding road are absolutely breathtaking, especially in the fall when the leaves are a dazzling array of reds and golds.
Conclusion
Greenville, South Carolina, is a great place to visit whether you're an art connoisseur, nature lover, history buff, or foodie. Greenville's attractive features a wide range of opportunities for learning and fun.
Greenville's unique blend of charm and excitement is sure to win you over, from the city's many parks and cultural attractions to the Upstate's natural beauty. Visit this picturesque city on your next vacation and take advantage of everything it has to offer.