In December, Europe becomes a captivating winter wonderland, a tapestry of holiday cheer, wintry scenery, and cultural treasures. Taking a family vacation during this enchanted time of year makes lifelong memories.
Is It a Good Idea to Visit Europe in December?
During the holiday season, Europe transforms into a genuinely magical place. Enjoy mouthwatering cuisine, dazzling light displays, and Christmas markets this month—all with the bonus of fewer crowds than during the summer.
Is It Cheaper to Go to Europe in December?
The least expensive times to fly are frequently in the late fall and winter, which span from mid-to-late October to mid-to-late March. Naturally, the cold is partially to blame, but there are advantages to taking a winter holiday in Europe.
Should You Travel to Germany in December?
One of the coldest months in Germany is December, when the temperature is frequently barely above freezing. Early December is the best time to visit to avoid the crowds of tourists and yet take in the beautiful Christmas markets with their glistening lights, mouthwatering food, hot cider, and more.
Best Places to Visit in Europe in December With Family
The top ten family-friendly travel locations in Europe for December are shown below:
1. Austria's Vienna
Vienna is a location straight out of a fairy tale, with its charming Christmas markets, stunning decorations, and classical music events.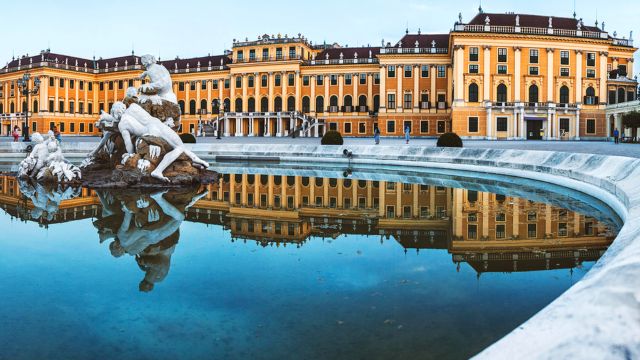 Magnificent sights can be found in Schönbrunn Palace, Belvedere Palace, and the medieval city center. Warm up with a cup of hot chocolate and enjoy ice skating on Rathausplatz.
2. Czech Republic's Prague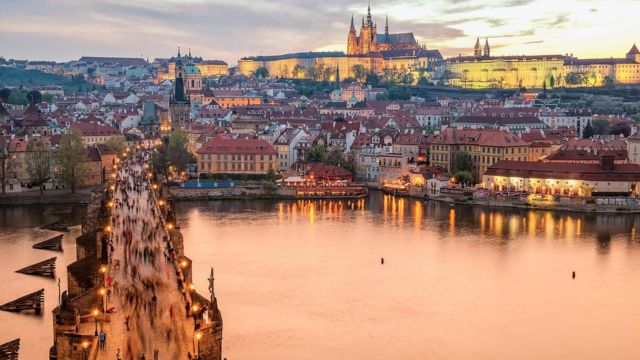 Prague, which is well-known for its historic splendor, has Christmas markets in Wenceslas Square and Old Town Square.
More From Directorate: 
The Prague Castle and Charles Bridge, two examples of the city's Gothic architecture, seem like they belong in a storybook. The hot wine and traditional Czech sweets are not to be missed!
3. Finland's Rovaniemi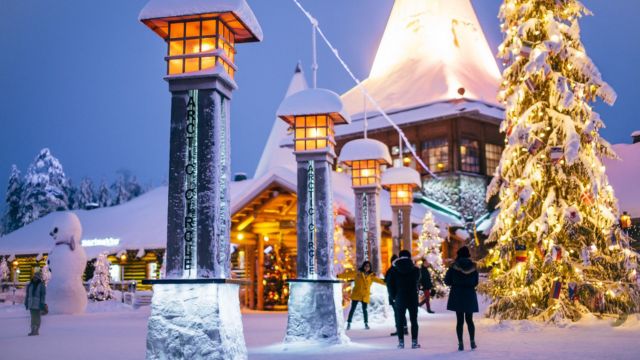 Santa Claus's hometown, Rovaniemi, is a must-visit if you want to have a fantastic Arctic experience. Families may go husky sledding, see the stunning Northern Lights, and meet Santa at Santa Claus Village.
4. France's Paris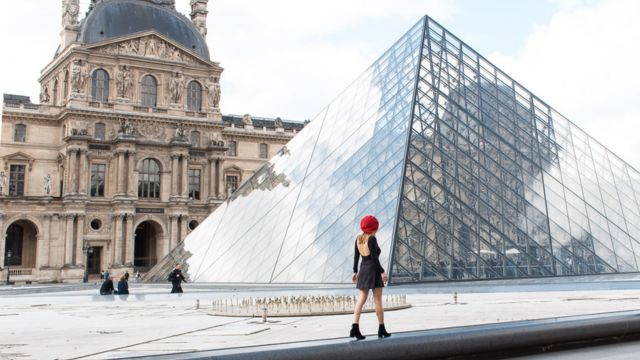 December is when the City of Lights is at its most enchanting. Enjoy some French pastries, wander down the joyous Champs-Élysées, and spin around on the ice rink at the Eiffel Tower. A little additional happiness is added when visiting Disneyland Paris around the holidays.
5. Germany's Berlin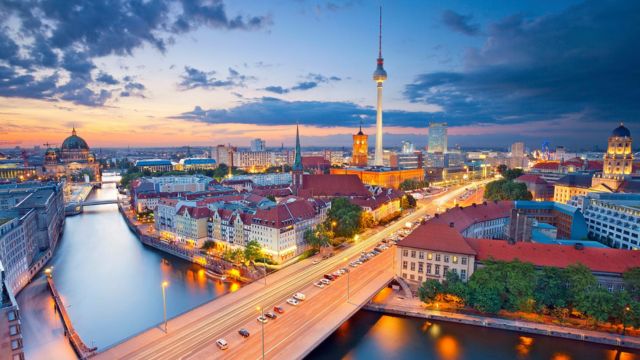 The vibrant Christmas markets in Berlin, particularly those at Gendarmenmarkt and Alexanderplatz, provide a wide selection of regional specialties and handcrafted goods. Discover the city's thriving art scene or visit historic locations like Museum Island and the Brandenburg Gate.
6. Switzerland's Zurich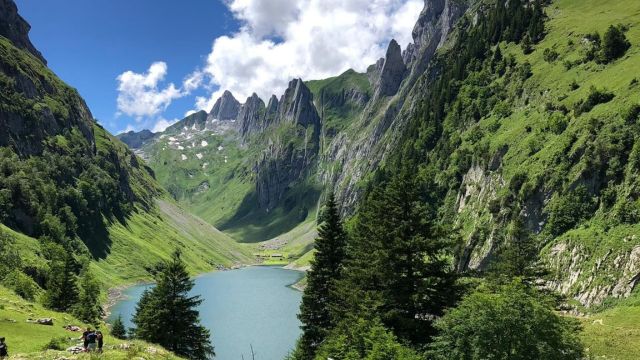 Zurich's stunning surroundings and sparkling lights turn the city into a winter wonderland. Take a Lake Zurich boat, visit the Old Town, and take in the dazzling Christmas markets. Remember to sample the delicious Swiss chocolates!
7. Scotland's Edinburgh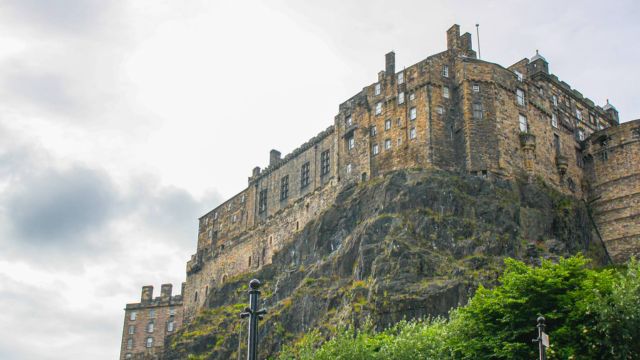 More From Directorate: 
The capital of Scotland has a grand celebration every December, known as the Hogmanay festival. Celebrate the New Year by taking in the spectacular fireworks, touring Edinburgh Castle, and enjoying the festive markets.
8. Netherlands' Amsterdam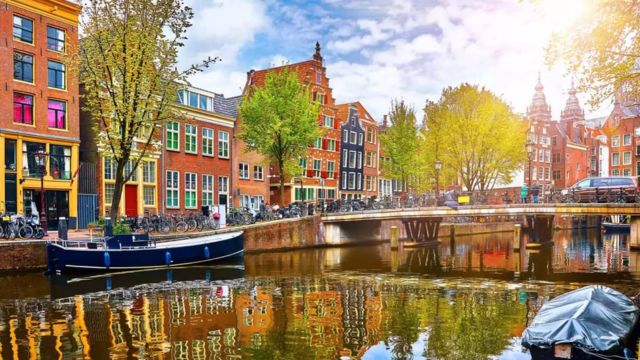 Amsterdam's canals and illuminated old buildings create a mystical atmosphere. Take in the city's cultural highlights, such as the Van Gogh Museum and Anne Frank House, while ice skating at Museumplein and watching the Winter Parade.
9. Spain's Barcelona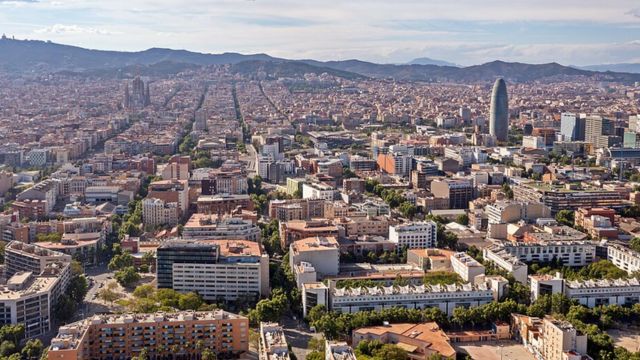 Barcelona is not well-known for its typical winter activities, although it does have a pleasant temperature and interesting festivities. Savor delectable Spanish cuisine, explore Gaudí's architectural marvels like Sagrada Familia, and take in the lively Catalan Christmas markets.
10. Hungary's Budapest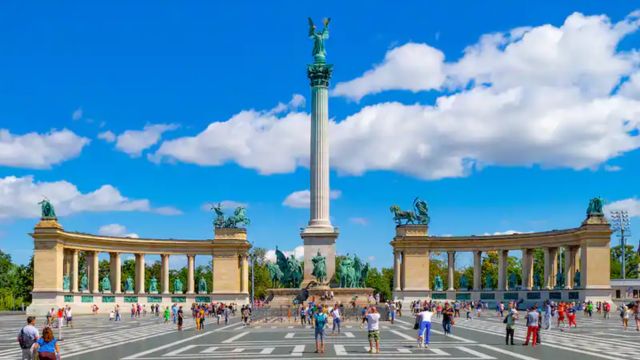 The thermal baths in Budapest offer a soothing way to get away from the cold. Families will love the enchanted ambiance that the city's Christmas markets, the Ice Rink in City Park, and the magnificent Buda Castle provide.
Final Thoughts
December is a great time to visit Europe since it offers a lot of family-friendly activities, a festive atmosphere, and cultural diversity.
Every location, from historical sites to Christmas markets, promises unique experiences and provides the ideal setting for a joyful and exciting family vacation. Take advantage of the allure of winter in Europe and make treasured memories with your loved ones! Know more at Directorateheuk.