When hurricane season arrives, many individuals associate it with caution and preparation. While it is important to remain safe and informed during this time, it is also a chance to explore some beautiful locations that are relatively less affected by these natural phenomena.
Several miles inland, hurricanes can wreak havoc on countries bordering the Atlantic and Pacific oceans. This includes Caribbean, Mexican, and American destinations. Unfortunately, this also means that from June to November, you may have to worry about hurricanes interfering with your travel plans.
Where is the Safest Place to Travel During Hurricane Season?
The Pacific Northwest experiences few hurricanes, making it an ideal travel destination from June to November.
The ocean water off the coasts of Washington and Oregon is too frigid to support hurricanes. Typically, hurricanes intensify over warm water and require temperatures of approximately 80 degrees to form.
Is It Safe to Visit Florida During Hurricane Season?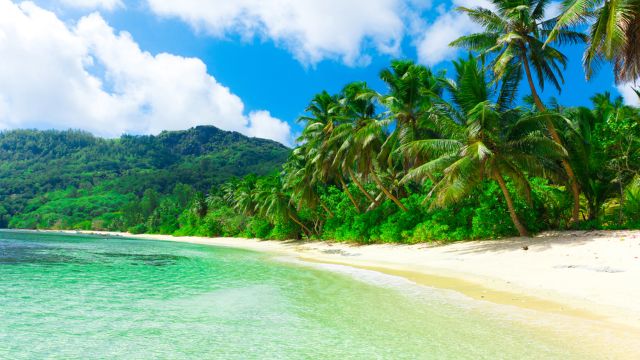 Yes, it is still possible to travel during hurricane season. Central Florida is a popular tourist destination during hurricane season due to its summer vacation and autumnal events. Historically, the likelihood of a hurricane affecting your Central Florida vacation is low.
How Much Does a Hurricane Cost?
Tropical cyclones (or hurricanes) have caused the most damage of the 363 billion-dollar weather disasters since 1980 (as of August 2023): over $1.3 trillion total, with an average cost of $22.8 billion per event. Since 1980, they are also responsible for the greatest number of deaths: 6,890.
Best Places to Visit During Hurricane Season
This article examines the top ten safest places to travel during hurricane season.
1. Island of Aruba
Aruba, situated outside the hurricane belt in the southern Caribbean, is an excellent choice for a vacation without hurricanes.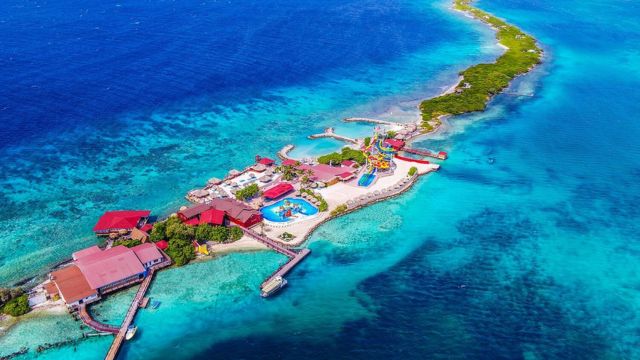 This island is well-known for its beautiful white-sand beaches, crystal-clear waters, and lively nightlife. Explore Arikok National Park, go windsurfing, or simply unwind on the pristine shores.
2. The Island of Bonaire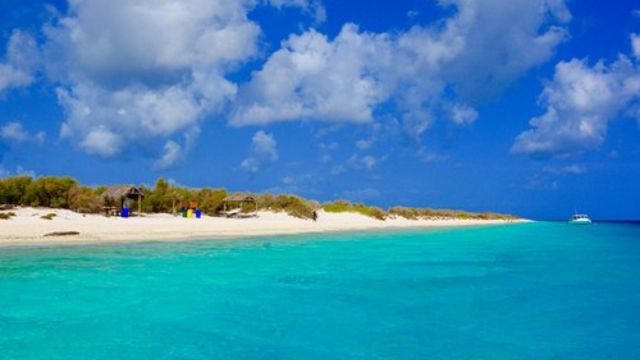 See More:
Also located outside of the hurricane belt, Bonaire is a paradise for divers. This island offers exceptional opportunities for snorkeling, diving, and windsurfing due to its world-famous coral reefs and marine life. Explore Washington Slagbaai National Park or simply unwind in this serene retreat.
3. The Island of Curacao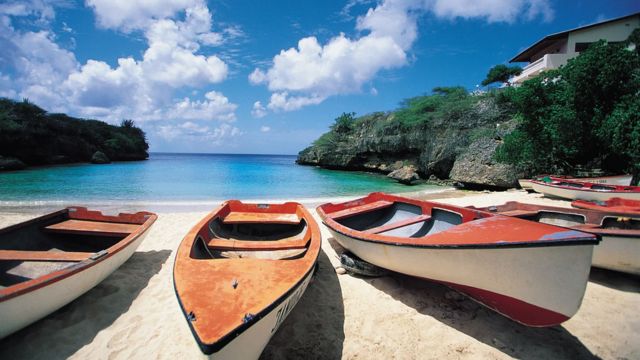 Curacao, along with its neighboring islands Aruba and Bonaire, is free of hurricanes. It offers a combination of Dutch and Caribbean beauty, with colorful architecture, a rich past, and excellent beaches. Do not miss the chance to explore the UNESCO World Heritage city of Willemstad.
4. The City of Cartagena, Colombia
Cartagena, located in South America, is another wonderful destination that avoids hurricane season.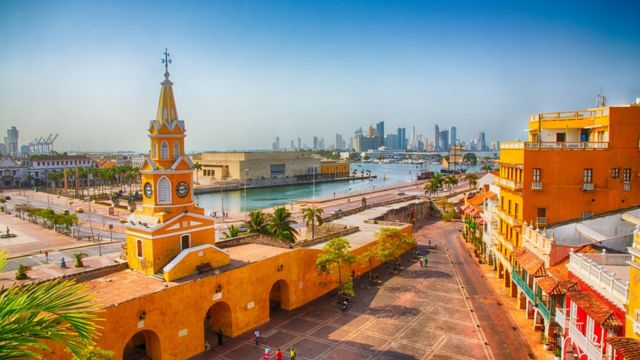 This historic city features well-preserved colonial architecture, lively street life, and stunning beaches along the Caribbean coast. Enjoy the Old Town, the Castillo San Felipe de Barajas, and the local cuisine.
5. San Diego, California
San Diego is an excellent option for those looking for a hurricane-free destination within the United States.
This city offers something for everyone, thanks to its pleasant climate, beautiful beaches, and abundance of attractions. Visit Balboa Park and the San Diego Zoo, and appreciate the breathtaking coastline.
6. Greater Vancouver, Canada
Vancouver is an excellent option for those who prefer cooler weather and lush natural beauty.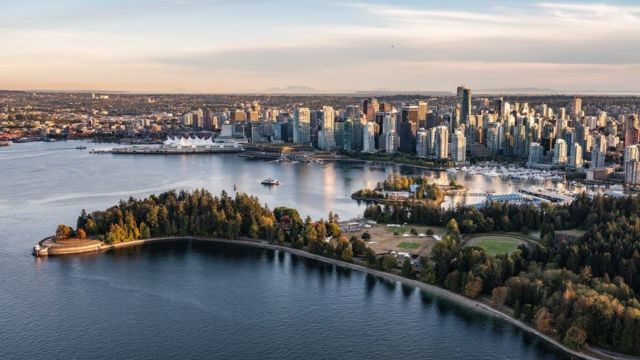 Vancouver, located in the Pacific Northwest, is protected from hurricanes and offers numerous outdoor activities, such as hiking, biking, and exploring Stanley Park. Take a scenic drive along the Sea-to-Sky Highway.
7. Catalonia, Spain
The hurricane season has no effect on Barcelona, a vibrant and cosmopolitan European metropolis.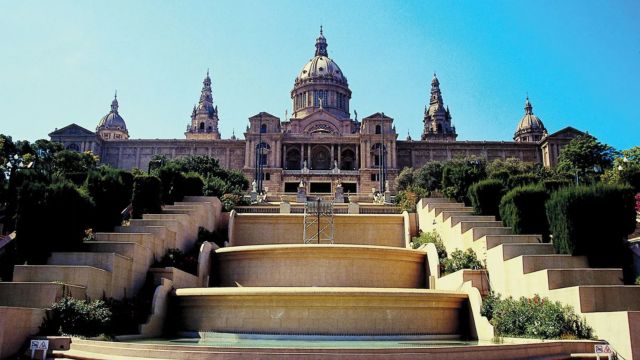 Explore the breathtaking architecture of Antoni Gaud, such as Sagrada Familia and Park Güell. Enjoy the Mediterranean climate as you stroll down Las Ramblas and dine on delicious tapas.
8. Victoria, Australia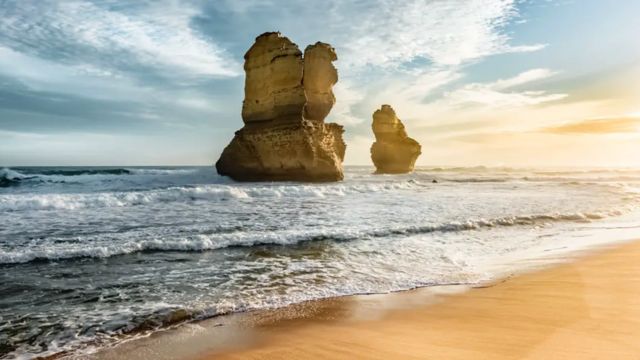 When hurricane season is in the Northern Hemisphere, the Southern Hemisphere is experiencing summer.
See More:
Melbourne, Australia provides the ideal escape from hurricane-prone areas. Explore the cultural scene, travel along the Great Ocean Road, and enjoy the stunning beaches.
9. Cape Town, South Africa
Cape Town's Mediterranean climate makes it an ideal vacation destination during hurricane season.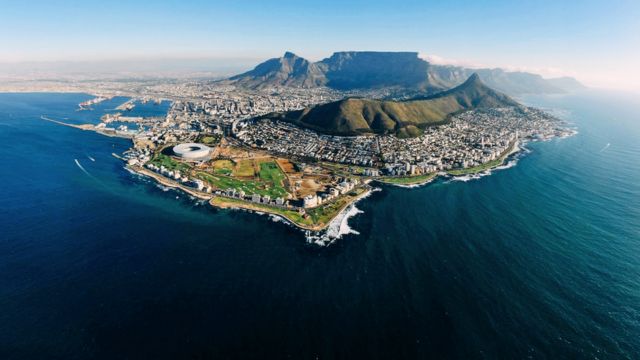 The city offers a variety of activities, including hiking Table Mountain and wine tasting in the surrounding vineyards. Don't forget to visit the UNESCO World Heritage site of Robben Island.
10. Dubai, Emirates Arabes United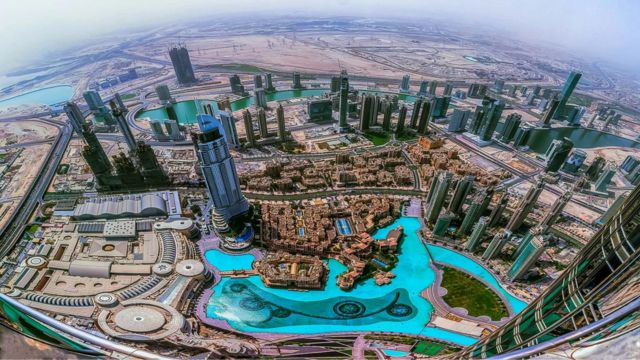 Dubai is an extravagant city in the heart of the Middle East. It offers a unique and hurricane-free travel experience with its impressive skyscrapers, vast shopping malls, and desert adventures. Explore the Burj Khalifa, embark on a desert safari, and unwind on Dubai's pristine beaches.
The Conclusion
While hurricane season can be a frightening time for those who live in affected areas, it is also a good time to travel to areas that are not prone to these natural disasters.
The top ten destinations listed in this article offer a variety of activities, from tropical paradises to cultural centers, ensuring that you can enjoy a fantastic vacation while remaining safe from hurricanes. Consider escaping to one of these hurricane-free havens for unforgettable adventures when storm clouds gather.