Installing Facebook Wi-Fi in a brick-and-mortar establishment (like a store or restaurant) can increase foot traffic and repeat business. Make a QR code in minutes to provide consumers access to your guest network.
Put the QR code in a prominent place in your establishment so that clients can scan it to access the Wi-Fi password. Customers who have already visited your store may also be used to populate Custom and Lookalike Audiences.
Using the QR code will not get you access to all of Facebook's Wi-Fi services, such as in-depth analytics, check-ins for repeat users, or individualized preferences. If you want to use Facebook's Wi-Fi's more advanced functions, you'll need a router that's compatible with them.
Making a Facebook Wi-Fi QR code
Using your computer, generate a Facebook Wi-Fi QR code by doing the following:
Launch your Facebook account.
Select Preferences from the sidebar to the left.
Connect to Wi-Fi on Facebook.
Read More: How to Find Link in Bio on Instagram?
Click Start setup.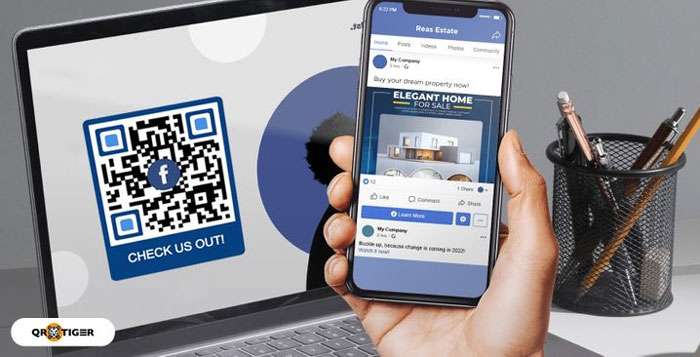 Select QR code printing and proceed.
To continue, please provide the name and password for your wireless network.
Keep in mind that if you change your password, your QR code will still work, but your consumers will have to check in again.
To get the download, just click the link.
Get your personal QR code printed.
Put it where everyone can see it so they can scan it to access the network and use it.
You've made a QR code for your customers to use in order to access your Page and the guest Wi-Fi password. If your customers store your password, they may access your Wi-Fi network without entering it again unless you update it.
Read More: How to Get a List of Recovery Codes for Your Instagram Account?
Switch Off Facebook's Wireless Connection
Customers won't be able to use your Facebook Wi-Fi if you disable scanning the QR code and change the password.