Wisconsin is commonly known as the cheese State or dairy state, but there is much more to the state than just its dairy industry. The state of Wisconsin is home to a variety of tourist hotspots, ranging from large towns to national parks, and features a wide variety of sites and attractions that are suitable for a variety of visitors, including children, adventure travelers, and people who enjoy being outdoors.
In Wisconsin, tourists can discover opportunities for recreation and rest at any time of the year; nevertheless, in order to have the most enjoyable trip possible, they need to come prepared for a wide range of climatic conditions.
It is never a good idea for tourists to decide what to wear based on what the locals wear because people who live in Wisconsin typically have thick blood and an admirable endurance for cold weather.
Wisconsin's Best Places to Visit
Check out our list of the best attractions in Wisconsin to learn more about these and other exciting locations to visit while you're there. An outline of some of Wisconsin's most popular tourist destinations is as follows:
1. The City of Oshkosh
Oshkosh is a well-known destination on the international airshow circuit, in addition to being the home of a well-known brand of children's clothes. It is located on Lake Winnebago, to the north of Milwaukee, Wisconsin.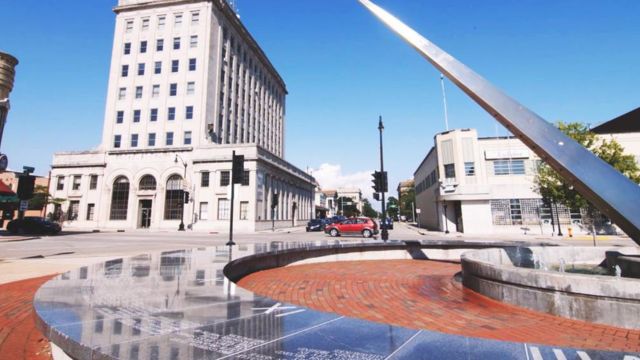 Since 1970, the city of Oshkosh has served as the setting for the annual summertime gathering of pilots known as EAA AirVenture Oshkosh.
Up to 15,000 aircraft of varying shapes and sizes are expected to arrive at the airport throughout the course of the event's duration of one week, making the Oshkosh control tower the busiest on the entire planet.
An estimated half a million spectators have come to watch the thrilling aerobatic performances as well as the flybys from vintage and modern military aircraft.
2. Taliesin: Frank Lloyd Wright's Ideal Rural Home
Frank Lloyd Wright was undoubtedly one of the most significant people to call Wisconsin home throughout their lifetime. There are still many instances of the renowned architect's designs scattered around the state where he was born and where he spent the majority of his life. These examples may be found all over the state.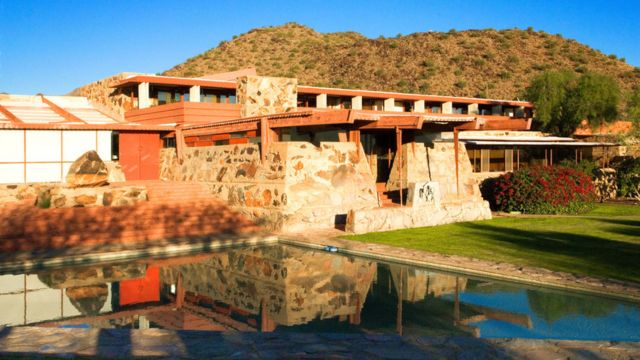 But the place that sees the greatest influx of visitors is Taliesin East in Spring Green, which is more often known as just "Taliesen." This magnificent residence, which is situated on 600 acres of breathtakingly gorgeous rolling farmland and whose construction began in 1911 and continued until Wright's death in 1959, was a work in progress throughout that entire time.
3. The State Capitol in Wisconsin, Madison
Downtown Madison is home to several of the city's most popular points of interest, making it an ideal starting point for exploring all that Madison has to offer. The State Capitol Building in Wisconsin is often considered to be among the most beautiful.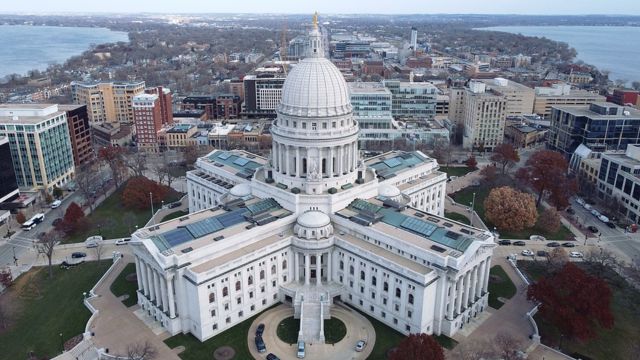 It was finished in 1917, and its dome stands at a height of 284 feet, which is just three feet shorter than the dome atop the Capitol building in Washington, DC.
Read Next:
Free tours of the building's interior are offered every day and last for one hour. These tours highlight several of the structure's most impressive internal elements, such as its expansive murals, superb marble work, and elegant rotunda with its states and monuments.
4. Milwaukee's Harley-Davidson Museum
Visitors to Milwaukee, the city that gave birth to the world-famous "Hog," are well aware of the fact that nothing embodies the concept of "freedom" more than a Harley-Davidson motorcycle. The Harley-Davidson Museum in this city is home to more than 450 vintage motorcycles, making it the ideal location to learn more about this historically significant piece of equipment.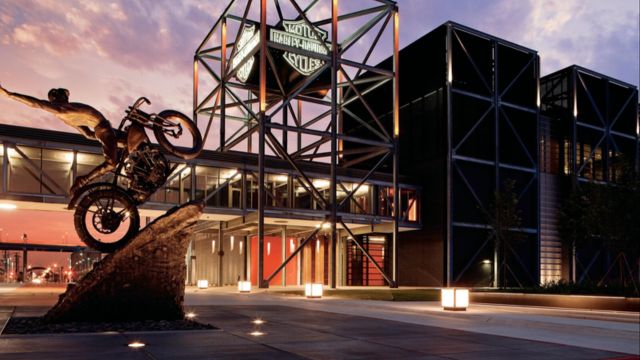 This exciting destination for families offers not only outstanding displays of the renowned teardrop tanks that are associated with the company but also exhibits that tell the narrative of the people and locations that were responsible for the equipment. There is also a fun restaurant with a Harley-Davidson motif.
You should try to arrange your visit to coincide with one of the museum's busy "bike nights," which is when enthusiasts and owners arrive in droves to show off and admire these historic machines. If you are able to do so, try to time your visit to coincide with one of the museum's "bike nights."
5. Museum of the World's Circus
The Circus World Museum, which can be found in the quaint community of Baraboo, is a wonderful destination for children of all ages to visit in order to gain insight into the day-to-day operations of a real-life circus.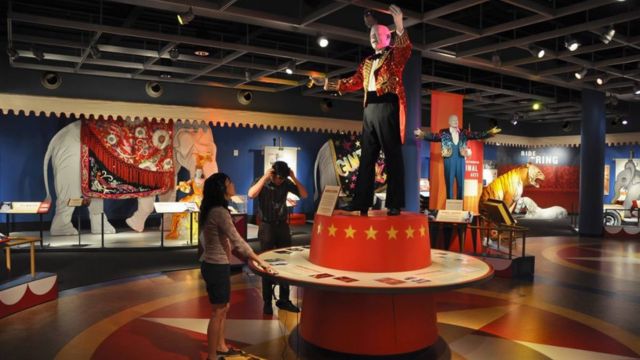 The museum is filled with a wide variety of fascinating displays and exhibits, many of which are centered on the country's long and illustrious history of the circus, which was once one of the most successful entertainment enterprises in the country.
The museum is said to have what is believed to be the biggest collection of circus-related antiques anywhere in the world, including everything from posters to parade wagons. During the summer months, there is a Big Top that hosts regular concerts that include conventional circus acts (for a calendar of upcoming events, visit their website).
6. Door County, Wisconsin's Great Outdoors
Door County is often regarded as one of the state's most aesthetically pleasing areas. This location of great natural beauty is situated on a peninsula facing Lake Michigan and has become a popular holiday spot due to its many quaint hotels as well as its plentiful campsites. It is located around 46 miles northeast of Green Bay.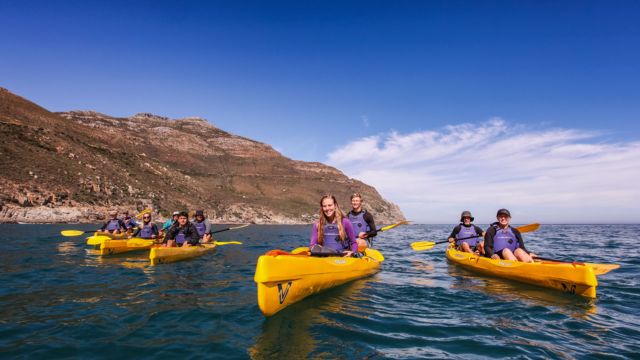 Because of the wide variety of outdoor activities available, this peaceful rural area sees a large number of tourists each year. These include recreational activities such as fishing for trout, sailing, scuba diving, and swimming, in addition to other outdoor pursuits such as hiking and biking. In addition, kayaking is an enjoyable activity that can be done here.
7. Lambeau Field and the Walk of Legends are Synonymous with the Green Bay Packers
The incredible journey of a tiny community that was able to become the home of a major league professional sports team may be found in the history of the Green Bay Packers. Consider the environment in which the squad plays.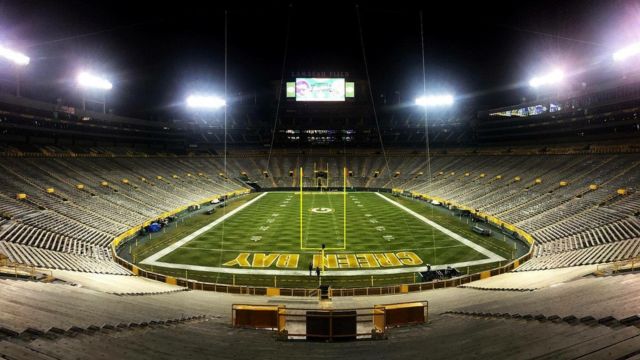 Lambeau Field first opened its doors in 1957 and holds the record as the stadium that has been continuously used for the longest period of time without being vacated. The city of Green Bay has a population of approximately 72,000 people.
The franchise was established in 1919, making it the third-oldest team in the National Football League. It is also the only non-profit team in the NFL, as the city of Green Bay owns the team. You don't need to be a sports fan in order to appreciate a tour of the stadium because it provides a glimpse into the inner workings of how a major league team is managed.
8. Getting to Know the Land of Lakes Better
The charming Land o' Lakes area in northern Wisconsin can be found tucked away between Boulder Junction, Eagle River, and Rhinelander. It is home to over 200 pristine lakes ranging in size, making it an excellent destination for anyone who enjoys participating in water activities.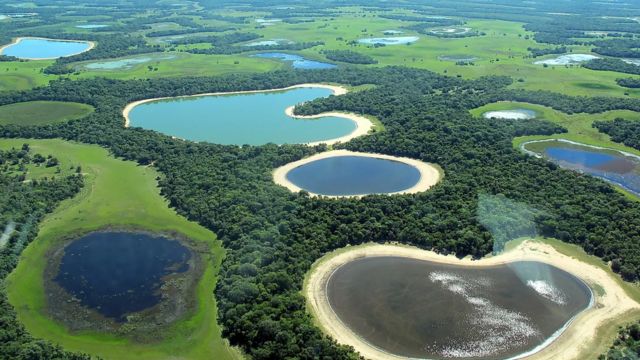 Campers and backpackers are particularly fond of the region, which is wonderful to explore by canoe or kayak. Highlights are its abundant flora and fauna, good fishing and bird-watching opportunities, and an opportunity to catch a glimpse of some of the few remaining white-tailed eagles in the area.
9. Copper Falls State Park
While the Badger State is known for many things—in particular, its dairy products and cheese—it's certainly not short of natural wonders, either. It's especially popular with hikers and outdoor enthusiasts thanks to its numerous lovely waterfalls.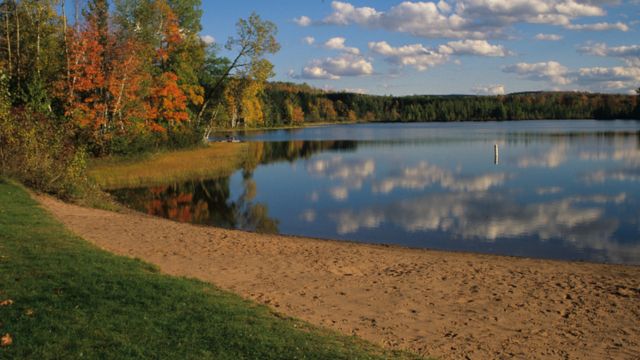 While some of the most attractive are set in relatively remote locations, many are within easy reach of major urban centers.
10. The Wisconsin River Valley's Wooded Bends
The Dells of the Wisconsin River is a stunning five-mile gorge on the state's main river. Although they are sometimes referred to as the Wisconsin Dells, most people confuse them with the tourist town of the same name.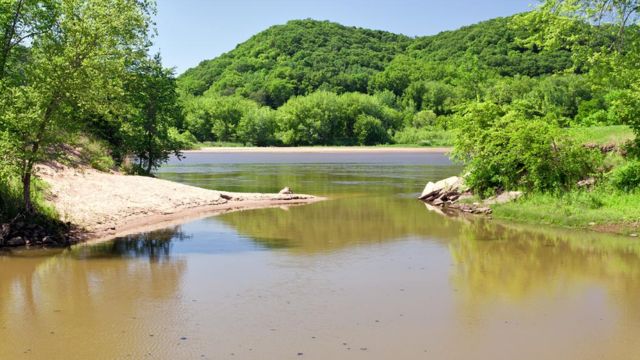 This stunningly beautiful region, a large portion of which can be seen in the state park of the same name, is home to a variety of one-of-a-kind sandstone rock formations, canyons, and cliffs, some of which are as high as 100 feet.
Read Next:
The Dells region is home to a diverse array of endemic plant and animal life, including cliff cudweed, which can be found in only one other spot on the entire planet, and six different kinds of dragonflies. Due to the delicate biological nature of the area, getting there is not the easiest thing in the world, and those who want to experience its splendor have to do so via boat.
Conclusion
The state of Wisconsin, which is situated between Lake Michigan and Lake Superior, is home to a wide variety of landscapes and points of interest that are a joy to discover. Large swaths of hilly terrain can be found to the north and west, making these regions ideal for outdoor activities like hiking and mountain biking.
On the other hand, the lowlands to the south and east have proven to be productive regions for dairy farming. Beaches are among the most frequented tourist destinations during the warm summer months.