December is the month that brings an end to each year, and taking a trip at this point in time might be a wonderful option in order to renew and rejuvenate oneself before the start of a new year.
We recommend that you schedule your trip around the month of December if you want to take advantage of the good weather and the fact that Christmas and New Year's Eve are the two most important events that occur during this month.
The Best Places to Visit in India in December
You have quite a few options for locations to go to, but in order to make your decision-making process easier, we have compiled the top 10 destinations in India that are ideal for travel during the month of December.
1. Himachal Pradesh, Shimla
Often referred to as the "Queen of the Hills," Shimla is famous for the magnificent landscape that it possesses, which consists of snow-capped mountains and verdant hills, in addition to the mild climate. Who in their right mind wouldn't want to visit this breathtaking hill station? Anyone can visit at any time of the year, but the month of December has its own special appeal.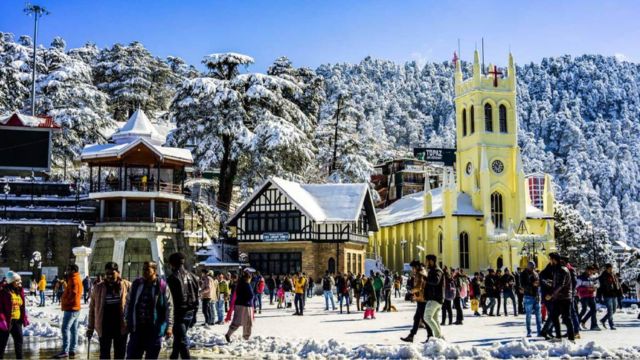 This is due to the fact that Shimla receives a significant amount of snowfall during this month, particularly on Christmas Eve. It is recommended that you travel to Shimla in the wintertime if you want to experience ice skating and snowfall while you are there.
2. Sonamarg, Jammu and Kashmir
Sonamarg is yet another picturesque hill station that is highly recommended for travel during the month of December. This location, which is located at an elevation of 2,800 meters above sea level, is home to a number of placid lakes, including the Satsar and Gadsar lakes, amongst others.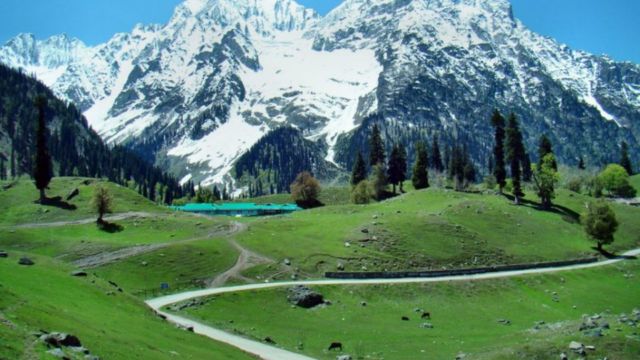 Since the location gained a name for itself over the course of its history as a destination for adventure activities such as skiing, hiking, and trekking, the town of Sonamarg sees a consistent influx of visitors throughout the year.
In the month of December, in addition to other leisure activities such as camping and trout fishing, all three of these activities are available to participate in. You will have a wonderful time on this trip whether you come here to have exciting new experiences or simply to rest in the middle of the natural beauty that surrounds you.
3. The Town of Auli in Uttarakhand
In recent years, the picturesque location of Auli has become more known throughout the world as a world-class ski resort than for the natural beauty of its surroundings. Coming to Auli in the month of December is an option worth considering if you and your friends are interested in going on an outing that will be filled with exciting new experiences.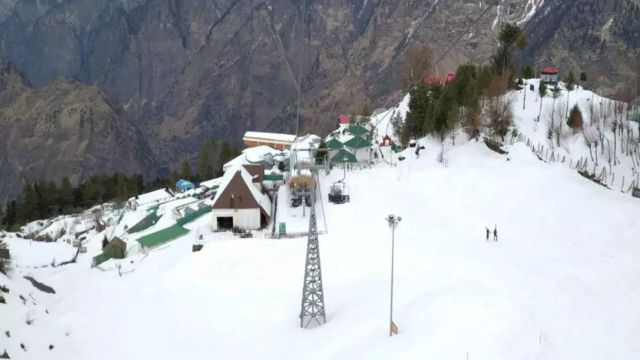 While you are in this area, don't forget to take a ride in the cable car and go on a hiking excursion to Gurso Bugyal and Kwani Bugyal. Both of these locations are well worth the trip.
In addition to this, there is a great deal to see and discover in the surrounding areas of Auli, such as Nanda Devi National Park, Joshimath, and Nandprayag, amongst others. The experience of looking down over the Auli Valley from one of the many views in the area is enchanting; nevertheless, seeing Nanda Devi Peak is like the cherry on top of the cake.
4. Goa
Goa is a place that many people picture themselves visiting in their dreams; if that vision ever comes true, there will be no comparison. Goa, which is home to some of the most beautiful beaches in the country, is visited by tens of thousands of tourists from different parts of the world every year; nevertheless, the journey that one takes in December is truly remarkable.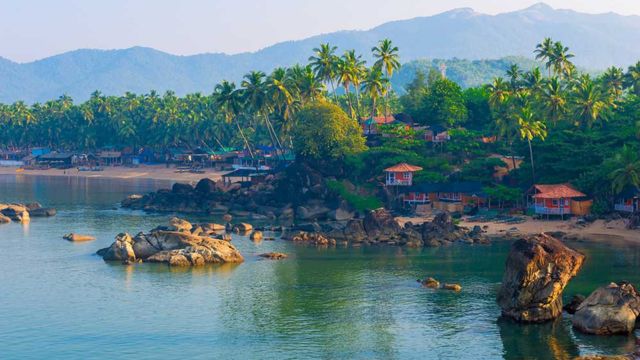 The month of December is when Goa truly comes to life because of the extravagant Christmas and New Year's celebrations that take place there. Both the Mando Festival and the Goa Art & Literature Festival take place in December in Goa, and both are known for attracting large numbers of people. Make your preparations, and if you want to have a fantastic experience, fly to Goa in December.
5. Manali, Himachal Pradesh
Manali, situated as it is amid the snow-capped mountains of the Dhauladhar and Pir Panjal ranges, is yet another awe-inspiring location in the Indian state of Himachal Pradesh.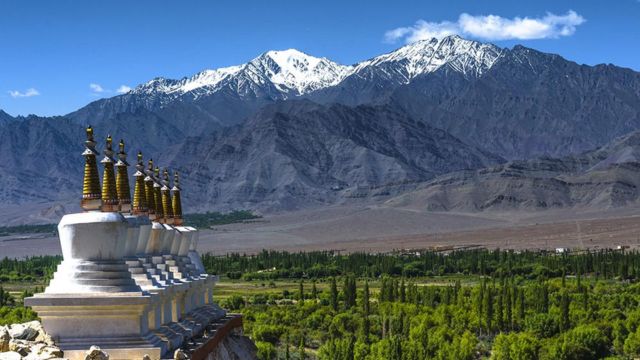 The enchanting landscape of this peaceful hill station has been drawing visitors for decades, and it continues to do so; however, winter is the season during which it may be seen in all of its full splendor.
Manali is a wonderful place to visit if you enjoy tourism because it has everything from old temples to beautiful valleys. However, that is not all; it is also well-known for its wonderful hiking adventures, which attract a lot of people.
6. Mylapore, Chennai
One of the most established neighborhoods in Chennai, Mylapore is also one of the city's most important commercial centers. Mylapore is a neighborhood in Chennai that is highly recommended for visitors to the city because it is home to a number of historically significant temples and cultural centers.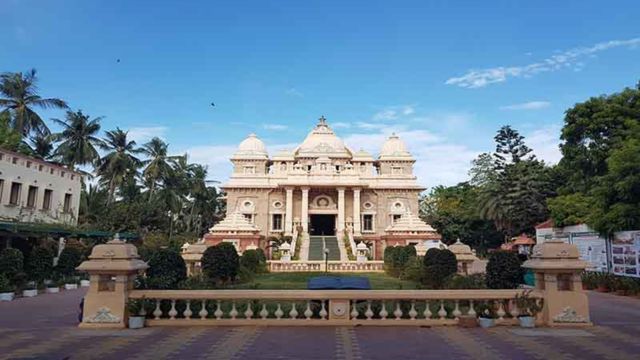 The Best 10 Places to Visit in August in Europe – Let's See The Unique Part!
Visitors should not miss the opportunity to see these landmarks. In addition to offering prayers at the well-known Kapaleeswarar Temple, Theerthapaleeswarar Temple, and San Thome Basilica, one of the most intriguing things to do in Mylapore is to stroll around the city's lanes and take in the old-world allure of this location.
7. Kutch, Gujarat
Kutch was a princely state in India in the past, and it is today famous for the exceptional beauty that it possesses, namely the vast white salt deserts that cover much of the region. An extraterrestrial adventure awaits anybody who gazes at the white salt desert, whether it be during the day or the night.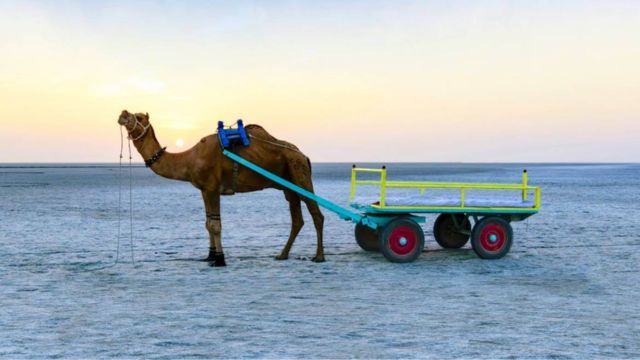 If you are going to be in town during the month of December, you should absolutely make plans to participate in the Rann Festival. This event features a wide variety of cultural events as well as exciting activities such as hot air ballooning. In addition to that, you really have to pay a visit to the historic village of Dholavira as well as the Siyot Caves.
8. The City of Tawang, Arunachal Pradesh
Tawang, which is located in the state of Arunachal Pradesh, is widely recognized as being among the most beautiful places in all of India. This hill town is well-known not only for its renowned Buddhist monasteries but also for the lovely landscape in which they are located.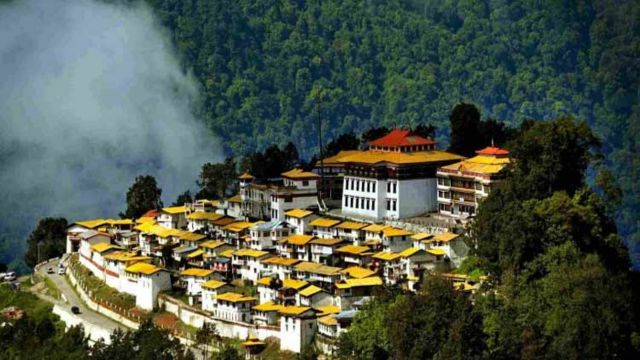 A journey to this location, along with the support of a good climate, is the ideal formula for a vacation that is both relaxing and pleasurable.
9. Gaya, Bihar
Gaya, which may be found on the banks of the sacred Phalgu River, is revered as a holy destination for Buddhists as well as Hindus. At this location, the Mahabodhi Temple and the Vishnupad Temple are considered to be the two most significant temples, and each day, a significant number of worshipers may be seen at both of these locations.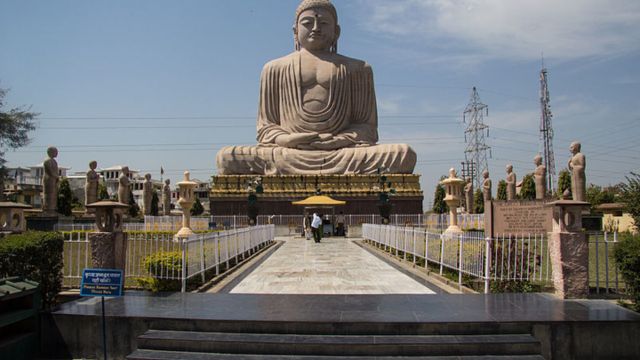 Pujas associated with the Pind Daan is particularly significant when held at Gaya. If you want to get to Gaya, your best bet is to head to Patna, which is not too far away and is only approximately 100 kilometers away from here.
10. Pondicherry
The Union Territory of Pondicherry, which is also known by its official name, Puducherry, is one of the most popular tourist attractions in the country. This is due to the fact that its environment is a fusion of French architecture and traditional Indian culture.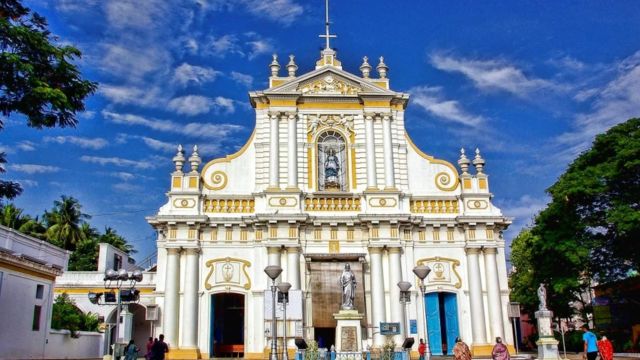 Pondicherry is the ideal place to go on vacation for individuals who prefer to take it easy and relax during their time away from work.
Conclusion
The onset of winter is drawing near, so it is high time that we loaded up our belongings and relocated to a location where we can feel the bite of the season. Whoopee is the name given to the offspring that are born during the month of December, which is when nice and chilly weather combine to form a new fetus.
These stunning places are famous for a variety of reasons, and one must not pass up the opportunity to experience some of the world's most breathtaking panoramas while also participating in some thrilling pursuits all at the same time.