Diverse landscapes and attractions make Utah, also known as the "Beehive State," a year-round tourist destination. With its snow-covered landscapes, festive spirit, and abundance of winter activities, the state possesses a special allure in the month of December.
Skiing and snowboarding, as well as exploring national parks, are among the many activities Utah offers to tourists.
Is It a Good Time to Visit Utah in December?
During the winter months, days are shorter, making it more difficult to spend extended periods of time outdoors.
In the offseason, however, popular tourist destinations and national parks are less crowded, making exploring the state of Utah a bit more enjoyable (if you don't mind the cold).
Is It Expensive to Live in Utah?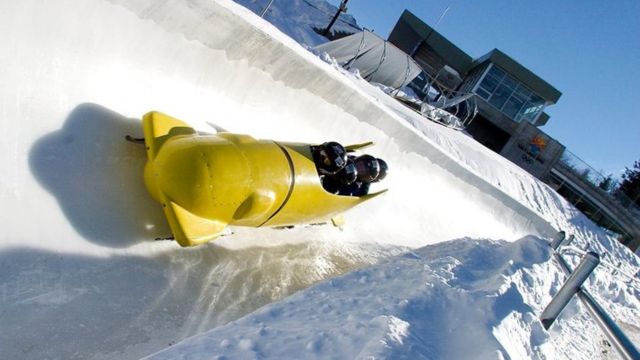 According to the Composite Cost of Living Index published by the Missouri Economic Research and Information Center, Utah's cost of living is 1.0% lower than the national average. Overall, Utah has the 25th lowest cost of living among the states.
What Fast Food is Unique to Utah?
Pastrami burgers are an example of a fast food unique to Utah. According to The New York Times, although the pastrami burger likely originated in California, Crown Burgers in Utah is credited with inventing the dish.
Best Places to Visit in Utah in December
Here are the top 10 places to visit in Utah during the month of December.
1. The Town of Park City
Park City is a renowned winter paradise, renowned for its ski resorts and the annual Sundance Film Festival.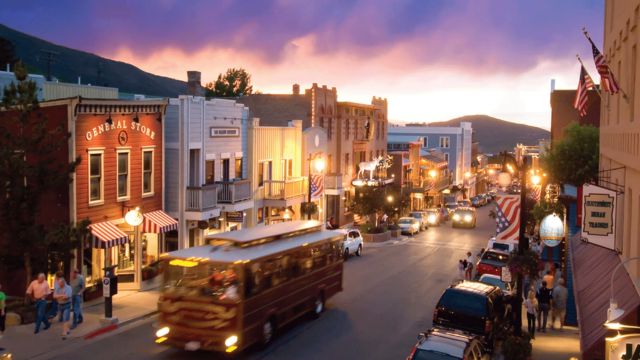 The city transforms into a winter playground in December, making it an ideal location for skiing, snowboarding, and other winter sports. The holiday lights adorn the charming Main Street, creating a magical atmosphere.
2. The City of Salt Lake City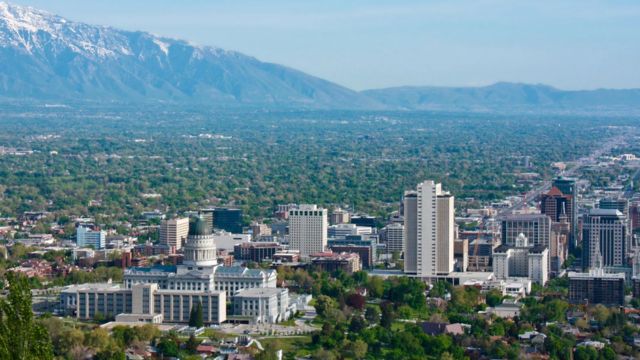 Salt Lake City is the capital of Utah and offers a variety of cultural and outdoor activities. Visit Temple Square during the month of December to see a spectacular display of holiday lights.
See More:
For a well-rounded winter adventure, explore the city's many museums, galleries, and nearby ski resorts.
3. Moab, Utah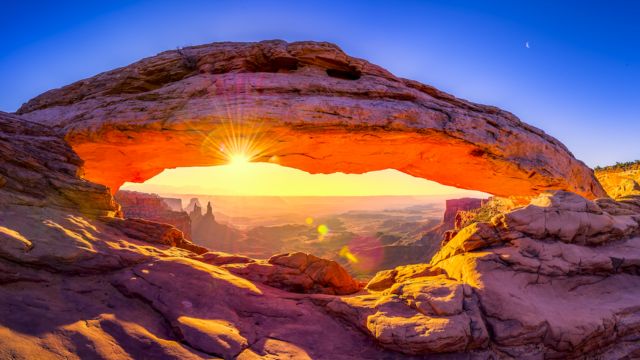 Moab is renowned for its outdoor activities, but December is an ideal time to visit Arches and Canyonlands National Parks due to fewer visitors and pleasant hiking temperatures. The snow-covered red rock formations create an enchanting landscape.
4. The Bryce Canyon National Park
In December, Bryce Canyon is a winter wonderland, with its iconic hoodoos covered in snow.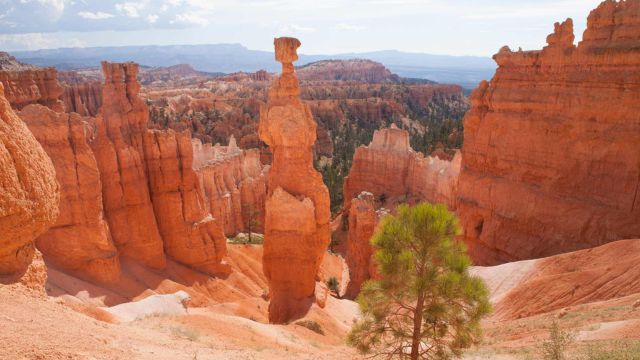 It's an ideal time for snowshoeing and winter photography due to the crisp air and clear skies. In addition, stargazing is exceptional during this season.
5. The National Park of Zion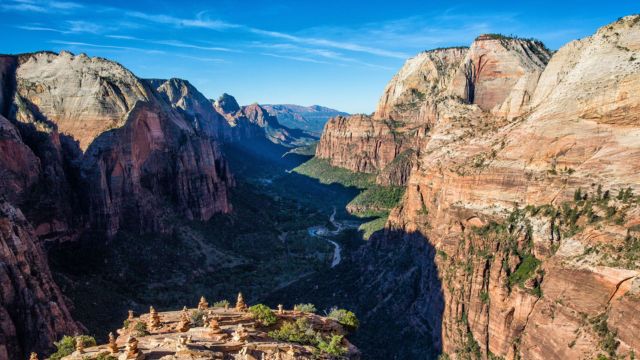 Zion National Park's lower elevation results in milder winters, allowing for year-round hiking. In December, the park is less crowded, and you can enjoy beautiful hiking trails such as the Riverside Walk and the Emerald Pools.
6. The Snowbasin Resort
Snowbasin Resort, located near Ogden, offers world-class skiing and snowboarding in a less crowded environment than some of the larger resorts.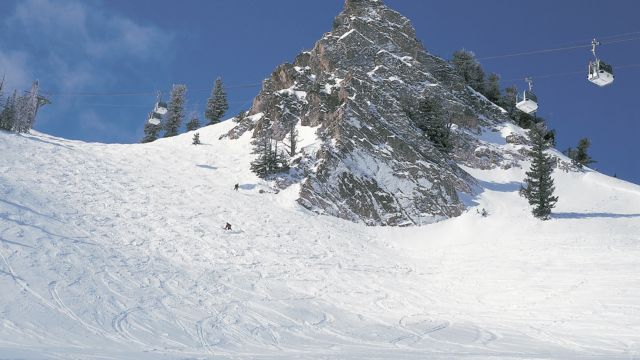 The resort's beautiful alpine architecture and well-groomed slopes make it an absolute must-see in December.
7. Ogden, Utah
Ogden is a charming city in close proximity to numerous ski resorts. The annual Christmas Village display, which includes hundreds of beautifully decorated trees and festive lights, is a charming attraction. In addition, the city provides a unique combination of dining and shopping opportunities.
8. The Cedar Breaks National Monument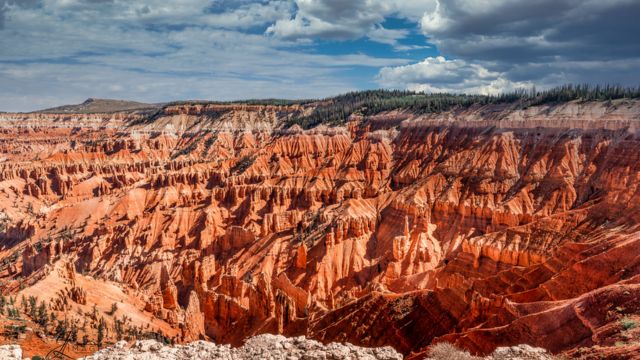 The Cedar Breaks area of southern Utah is a hidden gem. In December, snow blankets the natural amphitheater, transforming it into a winter wonderland.
See More:
Cross-country skiing and snowshoeing are popular activities, and stargazing is rewarded by the clear night skies.
9. The Antelope Island State Park
Antelope Island, which is situated in the Great Salt Lake, is renowned for its breathtaking wildlife, particularly bison and pronghorn.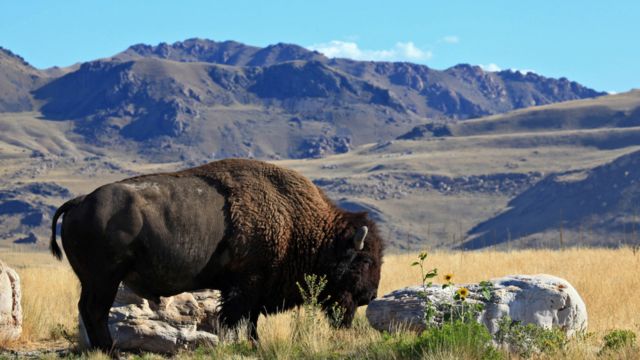 December is a more tranquil month, and the stark contrast between the white landscapes and the rugged terrain is breathtaking.
10. Brian Head Ski Resort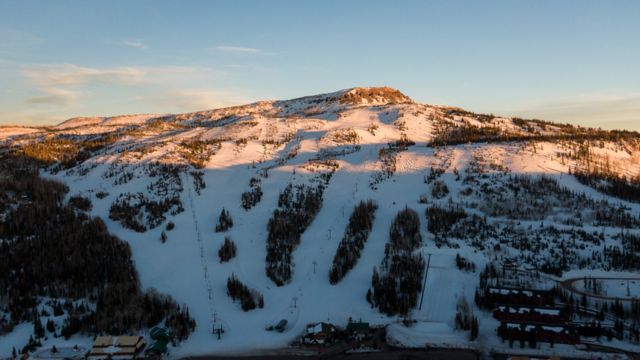 Brian Head is a smaller, family-friendly ski resort that is suitable for all ages. Its high elevation guarantees excellent snow conditions for skiing, snowboarding, and tubing. The picturesque mountain town contributes to the beauty of the area.
The Conclusion
December is a captivating time to visit Utah due to its diverse landscapes and outdoor activities. Utah offers something for everyone, including winter sports, national park exploration, and festive city experiences.
During the holiday season, these are just a sampling of the many attractions the Beehive State has to offer. In December, pack your winter gear and explore the splendor of Utah.