Turkey provides a destination for you whether you seek a beach-centric honeymoon, a getaway for urban slickers, or a rural retreat.
While its picturesque coastline and Mediterranean villages are the epitome of romance, Cappadocia, with its fairy-tale environment and luxurious cave accommodations, has emerged as a popular honeymoon destination inland.
Turkey provides high-end boutique hotels, frequently housed in renovated structures, and old Ottoman mansions laden with historic ambiance, which lends an added frisson of old-world splendor and elegance to your honeymoon stay. Luxury beach resorts are also available in Turkey (located along the coastline).
Best Places to Visit in Turkey for Couples
Using our list of the top honeymoon spots in Turkey, you may make lodging arrangements.
1. Peninsula of Bodrum
The most popular summer sun location in Turkey is paradise for honeymooners who just want to relax on the beach. On the northern shore of the peninsula, at Gümüşlük, you can find luxurious hideaway hotels and expensive rustic-chic eateries that round the bay that opens out to stunning views of the Aegean Sea.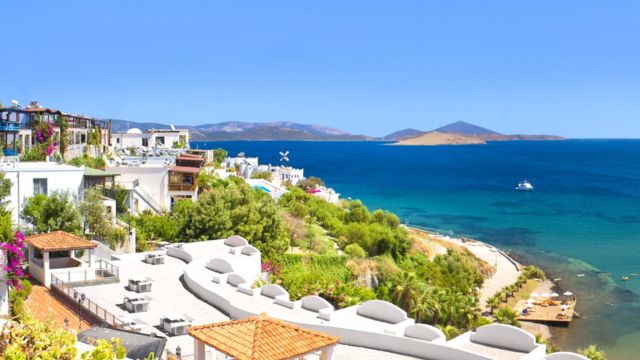 Just north of Gümüşlük's town, the Arion Resort Hotel is located directly on the shore. This tiny resort is ideal for a laid-back and serene honeymoon getaway because it is surrounded by lush gardens and has a 400-meter stretch of its own sand.
2. Cappadocia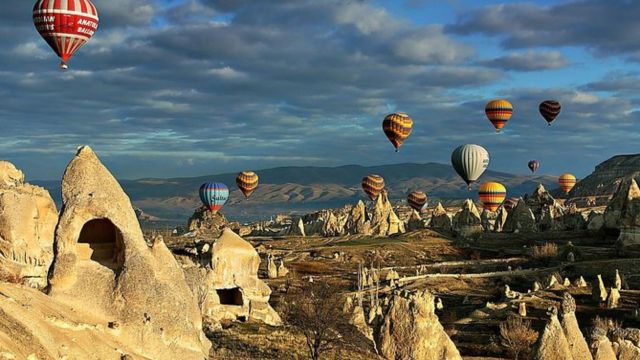 Go straight to Cappadocia if you want a more unique honeymoon experience. You can't say you honeymooned in a cave very often elsewhere in the world.
See More:
The caves here are not what you may expect. The traditional village home design of Cappadocia carved out of the volcanic cliffs, has been turned on its head. These once-rustic cave homes have evolved into chic boutique cave hotels with caverns that offer modern-day troglodyte life.
3. Yachting on the Turquoise Coast
The greatest place to see the stunning views of the Turkish coast's coastal cliffs and the distant, hazy mountains is from the water. Therefore, to experience the epitome of a luxurious Mediterranean honeymoon, charter a classic Turkish wooden yacht (referred to as a gület) and set sail. You'll have languid, sun-drenched days watching lush landscapes pass by.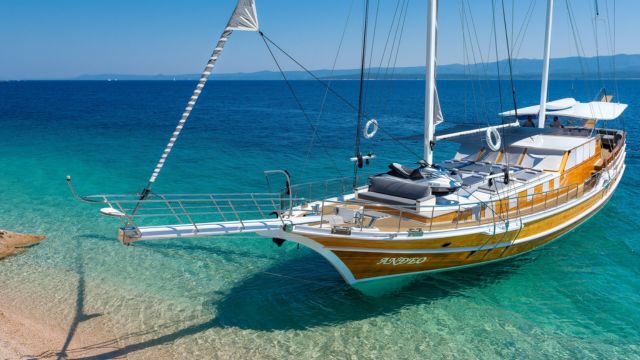 Bodrum, Göçek (27 kilometers northwest of Fethiye), and Fethiye are the main coastal locations for renting a gület with crew for a multi-day voyage.
4. Safranbolu
Look no further than Safranbolu for a romantic getaway that is dripping with historical flair. One of the best spots to visit in Turkey for a honeymoon stay packed with tons of old-world ambiance is this area's old town district, which is like traveling back in time.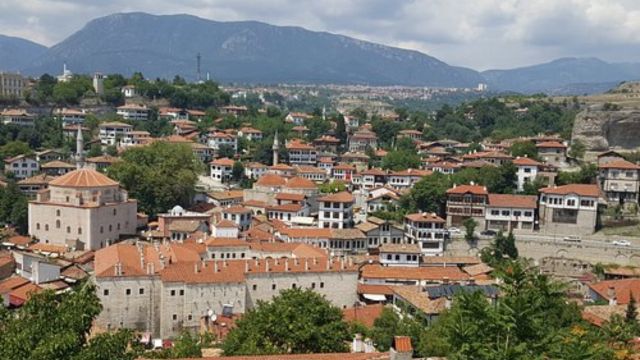 Turkey's best-preserved Ottoman ancient town is Safranbolu. Here, elegant timber palaces that were originally the homes of traders and merchants along the edges of cobblestone lanes. These elegant homes have been refurbished and are now boutique hotels.
5. Antalya
Look to the coastlines radiating both north and south from the Mediterranean city of Antalya if you want to live in a seaside resort. Numerous well-known resorts, both local and foreign, have snatched valuable sand strips in this area.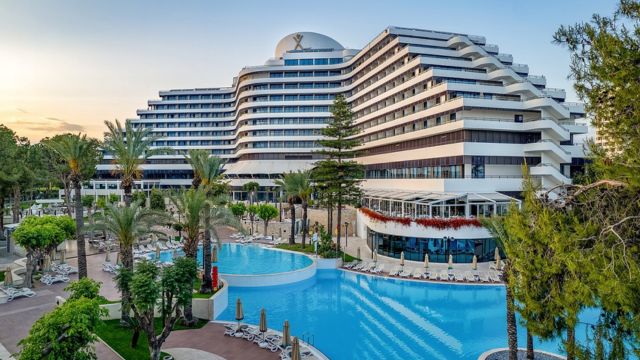 Along this stretch of coast, honeymoons are all about lazing on the beach with access to all the amenities as part of an all-inclusive resort package.
6. Alaçatı
The popular Aegean Coast destination in Turkey is this former fishing village that has been transformed into a chic beach resort. The summer months are crowded with wealthy Istanbul residents in this little seaside hamlet on the Esme Peninsula.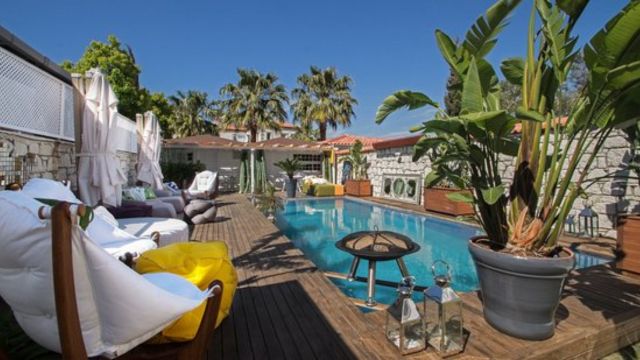 Old fishermen's cottages and some larger houses that have been painstakingly rebuilt to serve as cozy, upscale boutique hotels, eccentric cafés, and sophisticated restaurants that emphasize the traditional cuisine of the Aegean are abundant in Alaçat.
7. Istanbul
There is a reason why this megacity, which has a rich and illustrious history, was once the capital of two empires, and is one of the most well-liked city-break locations on the planet. Istanbul simply has so many top-notch tourist attractions that visitors can't help but fall madly in love with this city.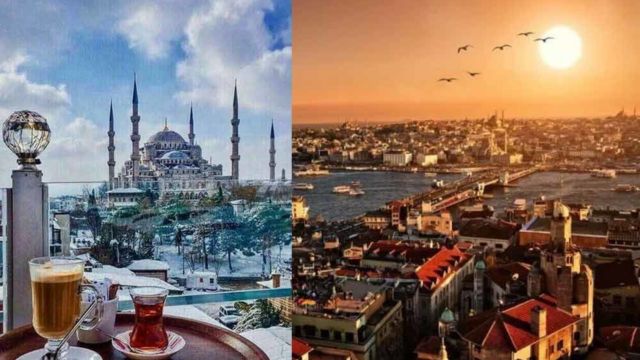 Visit the Byzantine and Ottoman cisterns, stroll through the Gülhane Park gardens to the café on the park's hill for panoramic views of the Bosphorus, and then board a boat for a sunset ride on the Bosphorus to take in one of the most iconic cityscapes in the world. There will always be something to do.
8. Bozcaada Island
Bozcaada is a popular Turkish island getaway, and couples go there for honeymoons because of the beaches and laid-back atmosphere.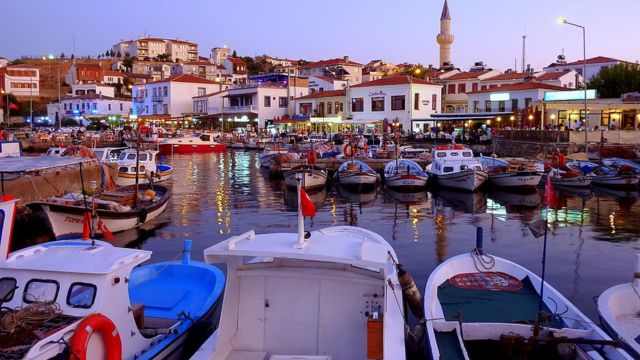 The main appeal of Bozcaada rests in the fact that there isn't much to do other than slow down and take in the peaceful pace of Aegean island life, despite the fact that more athletic couples can windsurf and kitesurf off the beaches here.
See More:
Before basking in the sun on one of the island's beaches, take a drive through the heart of the island, where vine-draped fields span the hills.
9. Sirince
If you want to go to Ephesus, Turkey's most well-known ancient ruin, while you're on your honeymoon but yet want to stay in a romantic hotel with a get-away-from-it-all atmosphere, pick Sirince instead of the more conventional bases of Kuşadas and Selçuk.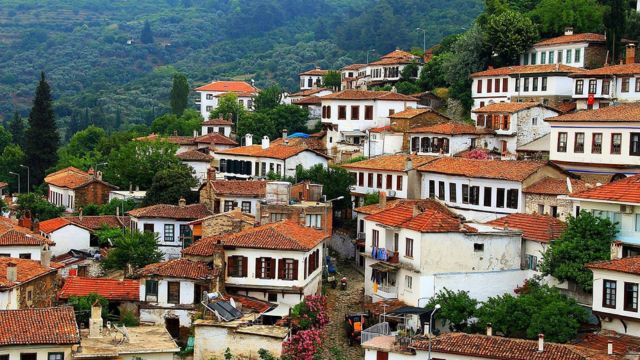 This beautifully preserved old Ottoman Greek village is full of charming red-roofed homes and is tucked away on a steep hillslope covered in dense forest.
10. Kabak
The tiny horseshoe-shaped bay at Kabak makes for a relaxed and natural honeymoon vacation for couples with a bohemian streak.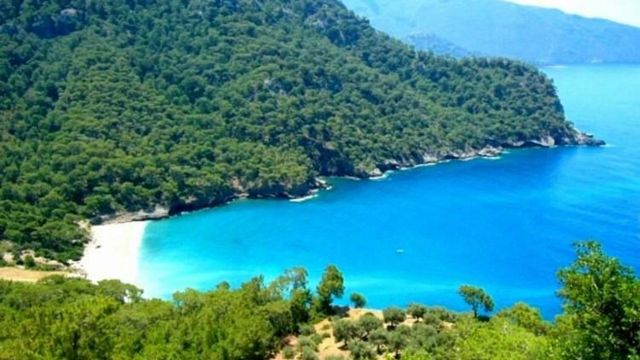 Even though Kabak is tucked away in the Yedi Buran (Seven Capes), barely 20 kilometers south of Lüdeniz, it feels worlds away from the tourist crowds there.
An ancient hippie hangout is Kabak. People used to travel here for years and stay in tents or simple camps with decrepit cottages, which were all partially covered by the slope of pine trees backing Kabak's sand curve.
Conclusion
Going on your honeymoon to Turkey? Turkey has it all: turquoise blue waters, vibrant bazaars, amazing historic monuments, and breathtaking landscapes. The nation offers the perfect blend of cultural diversity and scenic beauty for the honeymoon you've been dreaming about. The perfect destination for a honeymoon is Turkey.
Not only is it the perfect setting for your newlywed life to flourish, but it also offers the complete package, including interesting activities and delicious food, for visitors to enjoy.