The natural beauty of the mountains, as well as the distinctive culture and way of life of the locals, may all be experienced by visiting mountain communities. Towns in the Blue Ridge Mountains have a unique charm that is unmatched. These cities are home to some of the most gratifying mountain experiences on the East Coast, surrounded by blue-toned panoramic panoramas.
We have put up a list of the top attractions you shouldn't miss to assist you in organizing your upcoming journey. These nine villages along the Blue Ridge Mountains provide the ideal day trip for anybody in the area thanks to their limitless miles of hiking and bike trails, independent art galleries, and Michelin-starred restaurants. Let's look at it!
Best Places to Visit in the Blue Ridge Mountains
Discover our insider's list of the top activities in the Blue Ridge Mountains of North Carolina, including the best mountain towns, scenic routes, waterfalls, hiking trails, and more, as you continue reading.
1. North Carolina's Asheville
North Carolina's Asheville is first on the list. This diverse city, which is situated along the Blue Ridge Parkway, offers visitors a luxurious gastronomic experience in addition to a bustling art and music scene. The biggest privately held residence in the United States, the Biltmore Estate, is also located in Asheville.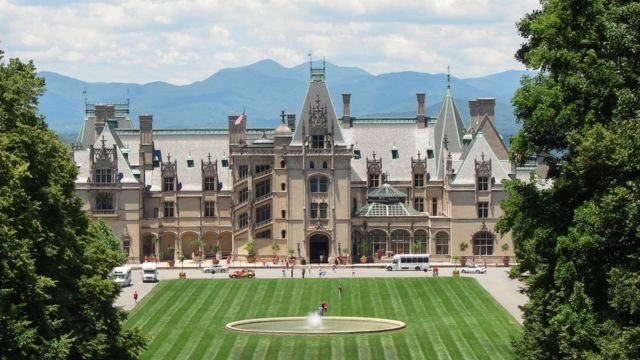 This estate contains acres of well-kept gardens, each of which has a unique shape that changes with the seasons. Visitors may see the brilliant reds and deep oranges that the leaves change to in the fall, and in the spring, when many different flowers are in bloom throughout the gardens.
Along with restaurants and cafes where visitors may savor the robust flavors of Southern food, there is a winery for wine connoisseurs to tour. Visit for a day or, for a longer experience, reserve a room at one of their two hotels.
2. Banner Elk, North Carolina
One of North Carolina's most adored Blue Ridge Mountain communities is Banner Elk, which is situated in the Carolina High Country. This is a great place for people who love winter sports because it is home to Beech Mountain and Sugar Mountain, two of the biggest ski resorts in the South.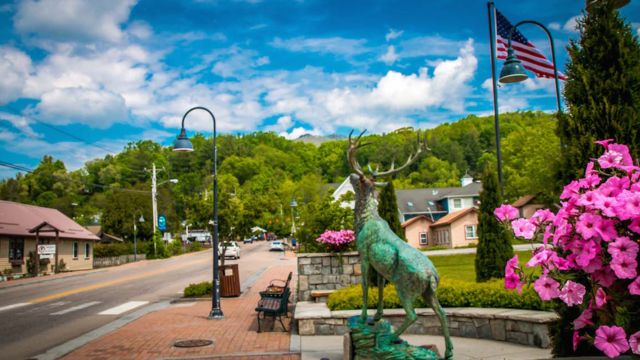 Grandfather Mountain, one of the highest points in the Appalachian Mountains, which offers breathtaking vistas for as far as the eye can see, is also near to Banner Elk. There are delicious eateries in the city for any occasion.
3. Blowing Rock, North Carolina
Blowing Rock, North Carolina, another adored community, is named after the state's oldest tourist destination. You can immediately sense the mountain charm thanks to the streets being lined with gorgeous trees and preserved old structures. The village is a terrific spot to shop, eat, and unwind with a drink by a warm fireplace.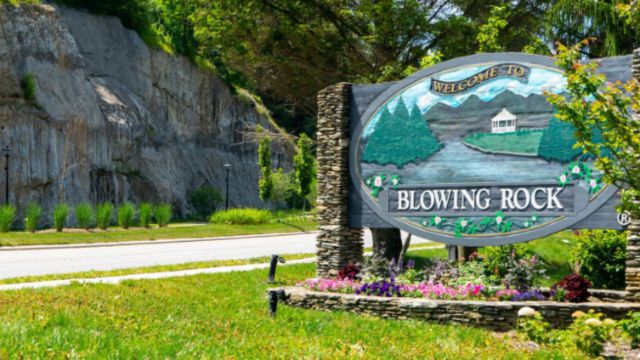 Numerous hiking paths with varied degrees of difficulty are available, and visitors may also check out some of the area's waterfalls.
See More:
It is simple to go to Silvervale Falls and Falls at Rough Ridge Overlook from downtown Blowing Rock. If you want to take advantage of the slopes at nearby Appalachian Ski Mountain in the winter, Blowing Rock is a terrific place to stay.
4. Boone, North Carolina
Boone, North Carolina, the home of Appalachian State University, is a vibrant community brimming with collegiate enthusiasm. Additionally, it is close to the Appalachian Ski Mountain Resort, where guests can engage in winter activities throughout the cooler months. The resort provides a difficult downhill mountain riding experience for the remainder of the year.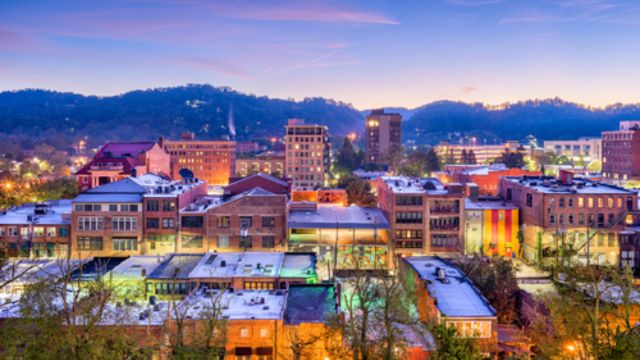 Since Boone is a major town, there are several restaurants you should try out when you are there. The Gamekeeper, a local favorite, serves American food created with the finest organic and regional ingredients. The menu features fantastic vegetarian options to try and change seasonally. Local brewers, like Booneshine Brewing Company, offer top-notch handcrafted beers in addition to fantastic food alternatives.
5. Brevard, North Carolina
The 'Land of the Waterfalls', Brevard, North Carolina, has close ties to some of the state's most breathtaking waterfalls, including Looking, Glass Falls, and Whitewater Falls. Numerous hiking and bike routes are available nearby in the Pisgah National Forest to explore the area.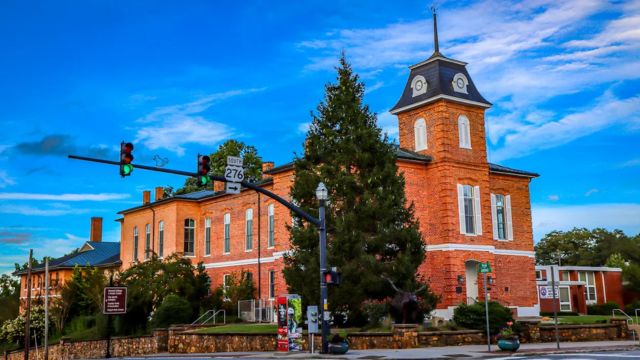 This little village is a nice place to browse the unique stores and stop for a bite to eat. Additionally, you can enjoy the town's restored historical structures, which give you the impression that you've traveled back in time.
6. Hendersonville, North Carolina
Hendersonville, also referred to as the "Apple Capital of North Carolina," is a wonderful location to consume local, fresh apples. Picking them yourself is possible if you go to a farm, which is usually fun for the whole family.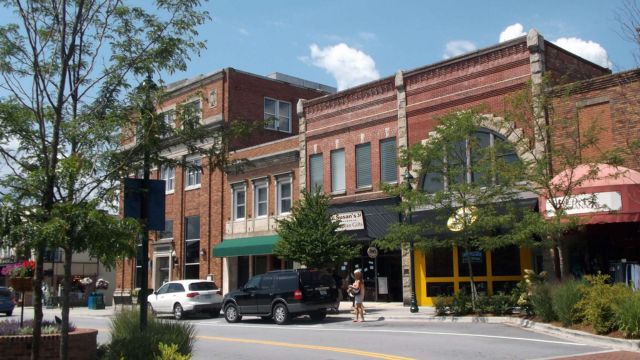 Visit a nearby gem mine for another entertaining opportunity to get a taste of the local mountain culture. While searching for your own gemstones at this location, you can learn about the mining process.
See More:
A pedestrian-friendly district with several good dining options, outdoor patios, and stores in downtown Hendersonville. Foodies that are passionate about discovering new restaurants adore this town. There are numerous waterfalls nearby at Dupont State Forest, and there are countless miles of hiking trails to discover there.
7. Clemson, South Carolina
Clemson, South Carolina, is yet another energetic college town along the Blue Ridge. Along Main Street, visitors may enjoy dining and shopping. They can also buy regional ingredients at the Farmer's Market to make their own Southern dishes at home.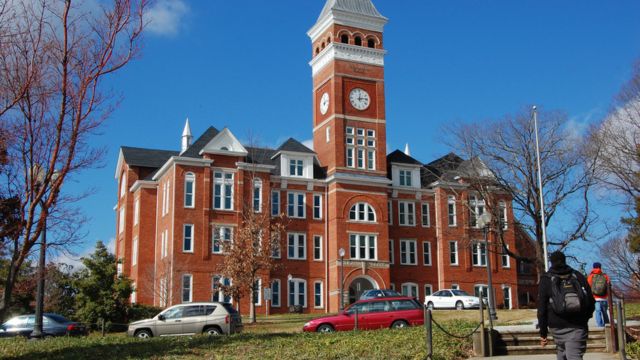 In addition, Clemson is a creative community where you may visit a number of galleries to view regional artwork. Visit the South Carolina Botanical Gardens, which are located close to the Clemson University campus, if you like learning about new plants and flowers.
8. Travelers Rest, SC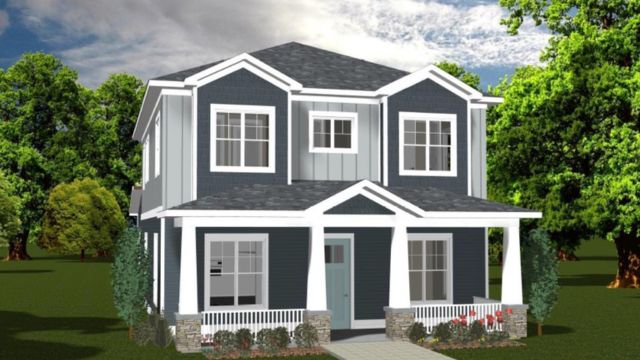 In the foothills of the Blue Ridge Mountains is the picturesque tiny town of Travelers Rest, South Carolina. The town is renowned for its charming downtown, which has a wide selection of stores, eateries, and historical sites.
Visitors can explore the numerous hiking and bike paths in the nearby mountains or simply stroll down Main Street and take in the small-town vibe. The Swamp Rabbit Trail offers miles of beautiful scenery as it takes you all the way to Greenville, South Carolina, and is a must-see for any outdoor enthusiast.
9. Greenville
Greenville, South Carolina, is one of the most well-known towns in the Blue Ridge Mountains. This town, which is regarded as one of the best for raising families, offers a wide variety of family-friendly activities.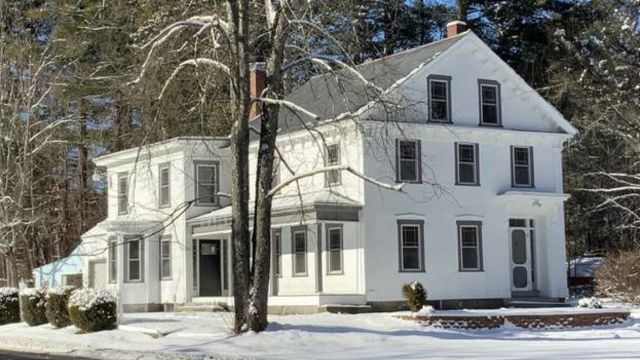 The Reedy River, which flows directly through the city of Greenville, is seen from the 26-acre park there. Additionally, the area has both road and mountain trails for passionate bikers to use.
10. The Appalachian Trail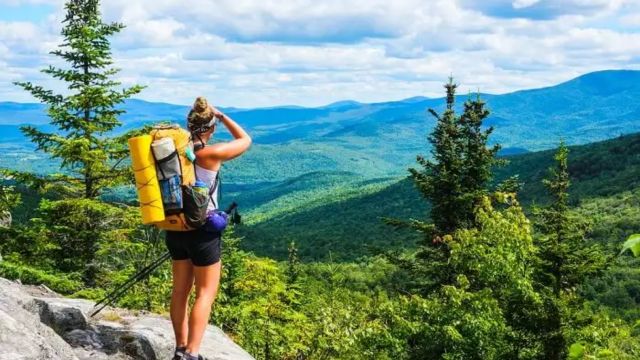 For many outdoor enthusiasts, hiking the Appalachian Trail is an essential life experience. From Georgia to Maine, the route travels more than 2,000 miles, with a sizable chunk winding through the mountains. Hikers can choose from a wide variety of activities in the Blue Ridge Mountains.
Conclusion
The Blue Ridge Mountains, which are located in the American Southeast, beckon visitors with their siren song of misty valleys, colorful foliage, and sun-kissed summits. a refuge for lovers of the outdoors and the natural world. This vast mountain range is a patchwork of fascinating culture, historical significance, and unmatched natural beauty.
The Blue Ridge Mountains offer a variety of activities amid their breathtaking natural beauty, whether you want to go on an exhilarating hike, indulge in regional cuisine, or immerse yourself in arts and crafts.