There are a ton of activities in Southern Oregon, from the coast to the desert. Although this region of Oregon is less visited than the places near Portland, we believe you'll come upon even more spectacular beaches and breathtaking scenery as you travel south.
Apart from the state's sole national park, Crater Lake National Park, which is located in the south of the state, many of these Southern Oregon attractions are quiet and remote. You don't have to fight off throngs of other tourists in order to have a memorable adventure.
Best Places to Visit in Southern Oregon
I'd like to share what other bloggers have to say about their absolute favorite must-do in Southern Oregon that you simply cannot miss before continuing and discussing all the fantastic things you can do there and the best places to visit. So let's explore the top activities in Southern Oregon!
1. Beach at Bandon
Bandon Beach is a paradise for adventurers and is well known for its imposing rock formations. Sea stacks that were formerly part of an ancient marine terrace meet a broad expanse of screaming, smashing waves.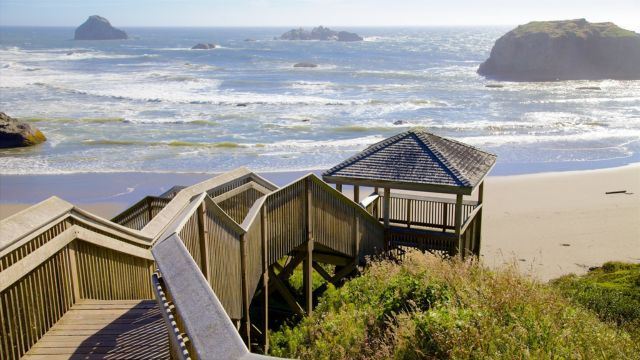 Explore Shore Acres and Cape Arago State Parks, try fat tire biking, or take a stroll along the Bandon Beach promenade.
See More:
Go to Cape Blanco Lighthouse to catch the sunset so you may gaze out over the Pacific Ocean and back at the land.
2. Port Orford
Port Orford, the oldest town in this region of Oregon (and the westernmost town in the contiguous states! ), is home to entertaining taverns, independent stores, and art galleries.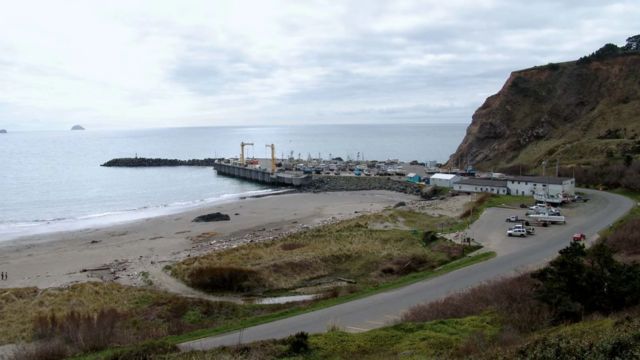 The community has a 30-boat fishing fleet. Even better, you can try scuba diving, sea kayaking, or windsurfing yourself.
Go to Cape Sebastian State Scenic Corridor for even more breathtaking, unbroken views of Humbug Mountain and views toward Northern California, or visit Samuel H. Boardman State Park for breathtaking views across the coastline. Otter Point State Recreation Area is also worthwhile to visit for its mysterious fir trees and rocky landscape.
3. Brookings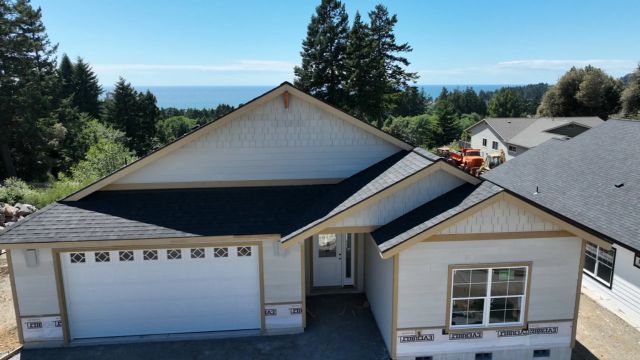 A beachfront town with stunning views of the water, Brookings is another undiscovered gem in Southern Oregon. Beautiful beaches, interesting and varied hiking paths, and a wide range of adventurous activities are all available here.
4. Discover Secret Beach close to Brookings, Oregon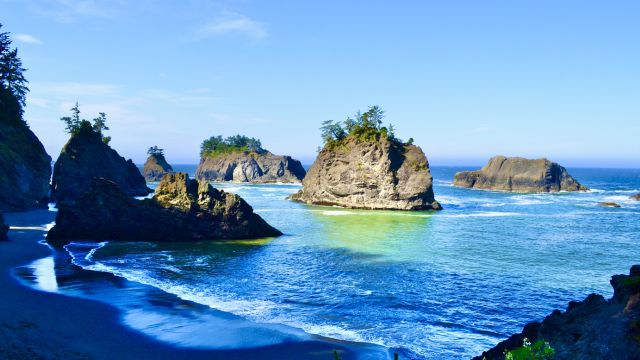 Two parks are close by in Brookings: Harris Beach State Park, which is located just north of the city, and Chetco Point Park, which offers stunning views of the Pacific.
In addition, you can visit Alfred A. Loeb State Park, which boasts Lone Ranch Beach's rugged coastline and towering coastal redwood woods (more on this soon).
5. Oregon's Southern Redwoods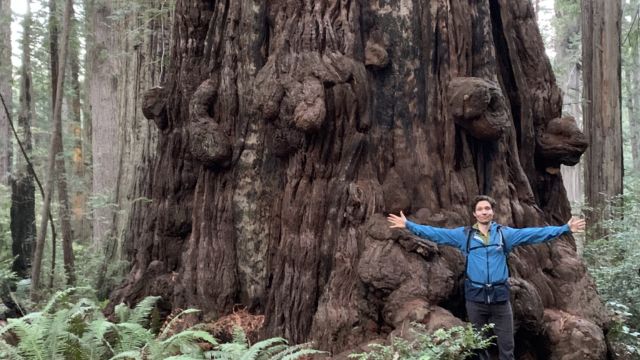 Redwood trees typically conjure up images of California when people think of them. Indeed, visitors from all over the world frequently visit Northern California to witness these enormous trees. However, Southern Oregon also has a few locations where you can observe redwoods.
6. Ashland, Southern Oregon
Ashland, a town in Oregon, is hailed as "one of the best small art towns in America" and is brimming with personality and culture. Ashland is the place to go if you want to experience both nature and culture.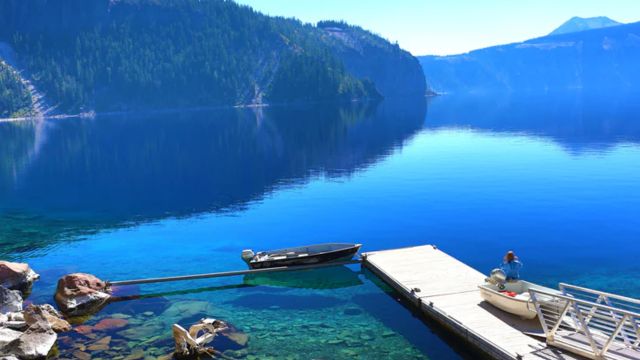 There are numerous art galleries and boutique stores for you to browse while you're in town, but its most well-known claim to fame may be that it is the location of the renowned Oregon Shakespeare Festival.
However, there are magnificent mountains near Ashland (at the foot of the Cascade and Siskiyou Mountain Ranges) that are perfect for riding, hiking, and skiing in the winter.
7. Prospect, Southern Oregon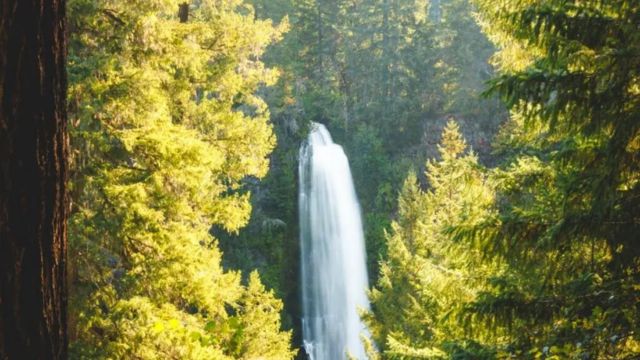 Prospect, a logging community from the late 19th century, is the ideal destination if you want to unwind. The city is calm and tranquil, surrounded by lovely scenery on the outskirts of Crater Lake National Park.
See More:
It is the location of Pearsony Falls and Barr Creek Falls, two of Oregon's top waterfalls. Views of Lost Creek Lake, a crystal-clear reservoir bordered by fir trees and ideal for water activities in the summer, are also worth seeing.
8. Crater Lake National Park, Southern Oregon
There is no need to introduce this! The flawlessly carved Crater Lake can be found in Oregon's sole national park, Crater Lake National Park.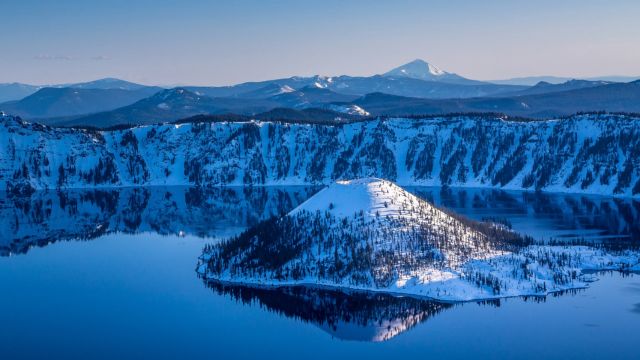 Numerous activities are available, such as hiking along the ridgeway to enjoy the scenery or taking the well-known Cleetwood Cove Trail to the water's edge. You can go swimming in the warm yet chilly sea right here or even take a boat ride over to Wizard Island from here.
9. Klamath Falls
Klamath Falls is a beautiful vacation destination in Southern Oregon. It is charming and welcoming. Klamath Falls' "falls" are really simply rapids, but there are lots of other things to do, making it a great place to base yourself occasionally while taking day trips to other destinations.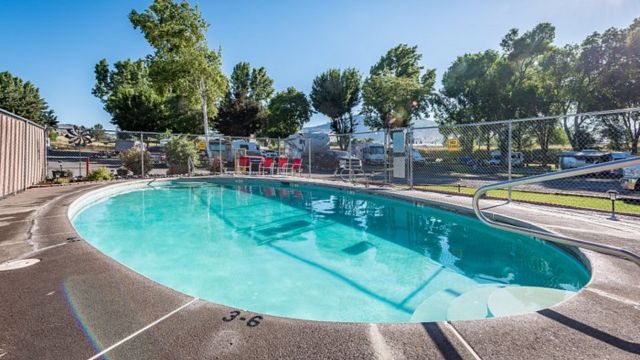 There is something in Klamath Falls for everyone, whether you want to see the waterfalls nearby (Butte Falls is one of the closest), participate in water sports at Lake of the Woods, or hike the strenuous Mount Mcloughlin Trail (it's a tough one, but the views from the top are unbeatable)!
10. Summer Lake, Southern Oregon
Summer Lake is a small, desert lake in Oregon that occasionally dries up completely. There is a ton of wildlife and a few off-road routes in this area of Oregon, though swimming is not an option.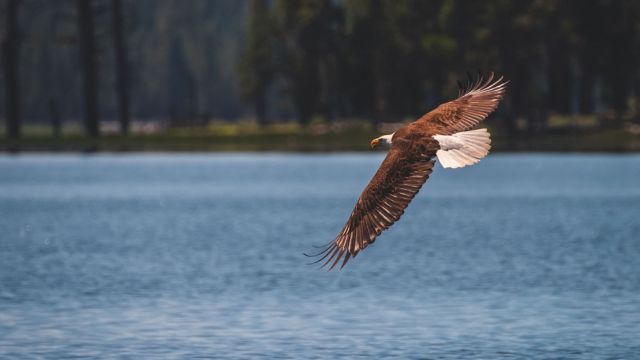 Visit the aptly named Summer Lake Wildlife Area to observe migrating waterfowl if you want to see some wildlife. Chasing redwoods is undoubtedly one of the nicest things to do in Southern Oregon because there are so few other people there!
Conclusion
The natural splendor of this sometimes underrated region frequently astounds first-time visitors to Southern Oregon. Areas like the Rogue Valley and Umpqua Forest actually have it all, from unending waterfalls to natural hot springs to monolithic volcanoes. In a little hamlet called Rogue River in Southern Oregon.