Scotland is the ideal location for a honeymoon thanks to its long-standing customs, thriving culture, and breathtaking scenery. However, despite the fact that you might not consider Scotland to be a romantic vacation destination, this country actually has a lot to offer couples.
Scotland is a small country with a coastline that spans 6,158 miles and 700 islands, making it an ideal location for newlyweds. During your honeymoon in Scotland, which is known for its abundant whiskey, stunning landscapes, and medieval castles, the two of you can take in the country's picturesque villages, historic cities, and highland and lowland lakes while strolling hand in hand.
Which Region of Scotland Do You Think is the Most Beautiful?
What you love: "gorgeous towns, gorgeous people, rugged coastline, hidden lochs, and fabulous scenery." Your enthusiasm for its "vast wilderness and scenery" and for the fact that it is "beautiful and wild" helped propel the Isle of Skye to the top spot as the most beautiful place in Scotland, with almost 18% of the votes.
The Best Places to Visit in Scotland for Couples
In Scotland, one can have an unforgettable honeymoon experience in a variety of different ways. The following are a few of the greatest honeymoon destinations in Scotland have been described below to assist you in properly planning your vacation.
1. Just B Retreat, Edinburgh
The Just B Retreat is often regarded as Scotland's most charming bed and breakfast. I came here on my own the first time, and then I brought the Haggis here for a more intimate getaway the second time.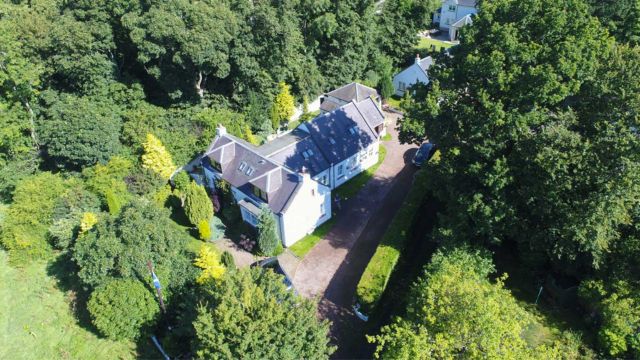 This charming bed and breakfast, which can be found on the outskirts of Edinburgh in the picturesque village of Balerno, is the ideal location for a staycation or a long weekend getaway.
The bed and breakfast may be found hidden away in a quiet and verdant setting, surrounded on all sides by gardens and trees. Balerno is a nicely preserved medieval village that is home to a selection of quaint inns and eateries.
2. The Abbey of Dunfermline
The story of King Malcolm III and Queen Margaret later canonized as Saint Margaret, is considered to be one of the most beautiful love romances ever told in Scotland. It takes place in the 11th century.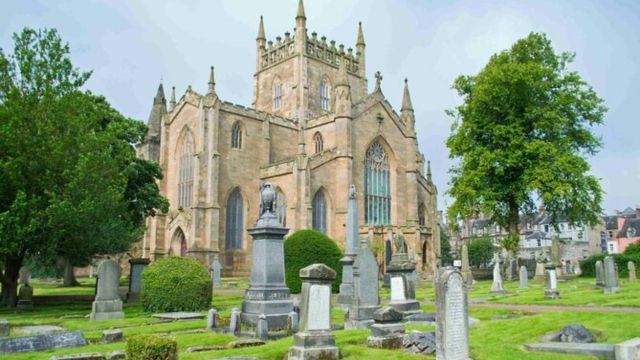 During this time period, royal couples married for reasons related to politics, society, and economics more often than for love. It is stated that upon first meeting Margaret, Malcolm III was overcome with feelings of love for her. He made the proposal, but she turned it down because she had her heart set on becoming a nun.
Instead of trying to coerce her into marrying him, he pursued her for two years until she finally said yes. The couple then got married at Dunfermline Abbey.
3. Sweetheart Abbey, Dumfries
Another monastery known for its association with a happy marriage is Sweetheart Monastery. Lady Dervorgilla, who created the abbey to pay respect to her late husband, Lord John Balliol, chose the name Dulce Cor (which literally translates to "Sweet Heart" in Latin) for the abbey in honor of her memory.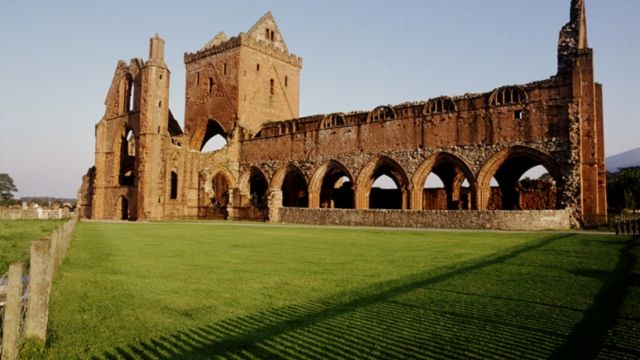 It is reported that after the death of Lord John in 1268, his bereaved widow had his heart embalmed and placed in an ivory box. She then carried this reliquary with her wherever she went.
See More:
When Dervorgilla passed away in the year 1289, she was laid to rest in front of the high altar of the abbey church while she clutched her husband's heart to her own bosom.
4. Killin
For a peaceful and romantic getaway in the Scottish countryside with the haggis, Killin is one of my top recommendations. We've been there twice so far, and the first time, we stayed in a cozy forest cabin that was tucked away in the woods (for more information on where we stayed, go here).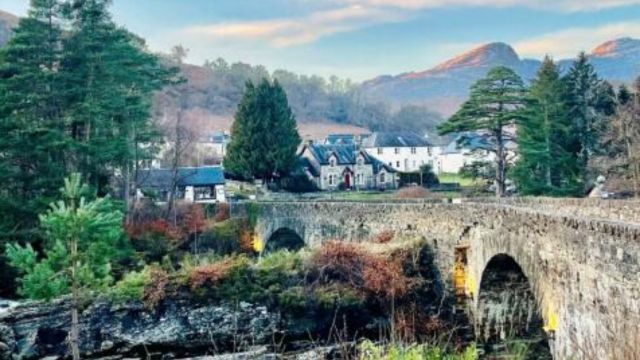 The Falls of Dochart is the name given to a waterfall that may be found in the middle of the community. Sron A' Chlachain is a short but steep trek that rewards hikers with pleasant views of Loch Tay and the hamlet. This hike is perfect for couples who enjoy hiking together.
5. The Castle of Dunnottar
The remains of Dunnottar Castle are often considered to be among the most breathtaking in all of Scotland.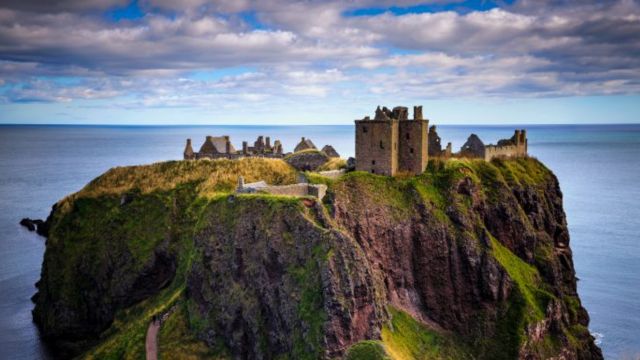 It may be found in Stonehaven, in the county of Aberdeenshire, and it has been referred to as a "impregnable" fortress. Some important people have been there, such as King Charles II, William Wallace, and Mary, Queen of Scots (who went there a second time with her son, the future James VI).
6. The Glencoe
The journey through Glencoe itself is a lovely experience in and of itself; the Buachaille Etive M'r mountain range provides the first clue of greatness with its dark and jagged shape peering intently over the valley.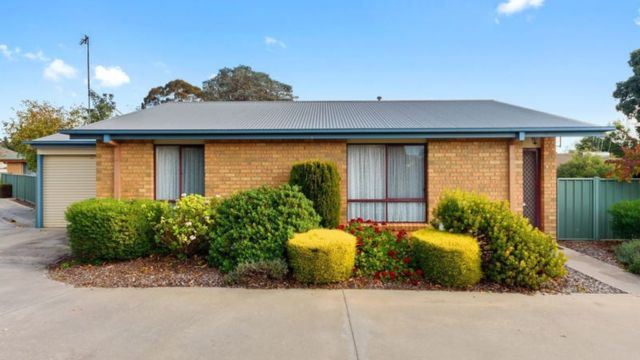 If you're in the passenger seat, you're in luck because whoever is driving needs to keep their eyes on the road and not on the eerie yet magnificent scenery that surrounds them. The mountains begin to loom larger and more menacingly over you as you continue your journey deeper into the wilderness.
7. The Birks of Aberfeldy, Aberfeldy
The Birks of Aberfeldy is a well-known and straightforward hike that also served as the inspiration for Robert Burns's well-known poem of the same name.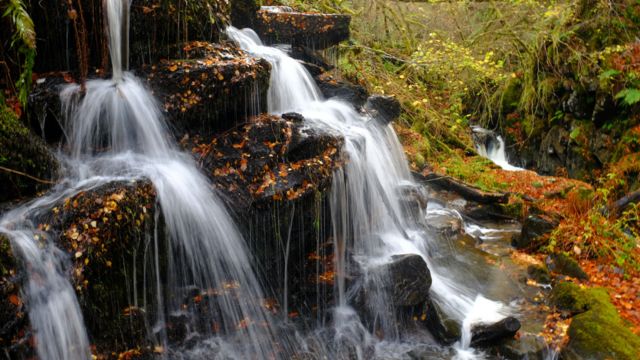 Be sure to visit the colorful birch, oak, ash, and elm trees, the Falls of Moness, and several other waterfalls that served as the source of inspiration for some of the most well-known lines written by this Scottish bard.
8. The Rannoch Moor and Loch Ossian
One of the few untouched regions that still exists in the United Kingdom is known as Rannoch Moor. Corrour Station, considered to be one of the most remote train stops in all of Scotland, is located just a short distance from Loch Ossian.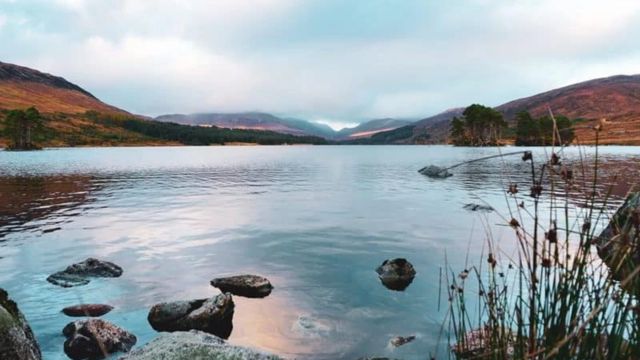 The Loch Ossian Youth Hostel is a lovely property that is positioned directly on the loch and is ideal for groups of friends as well as couples who are searching for secluded romance on a budget.
9. The Quiraing, located on the Isle of Skye
The Isle of Skye possesses a very special enchantment. During the month of November, a friend and I went to the Isle of Skye, and the highlight of our trip was the breathtaking vistas of the otherworldly Quiraing.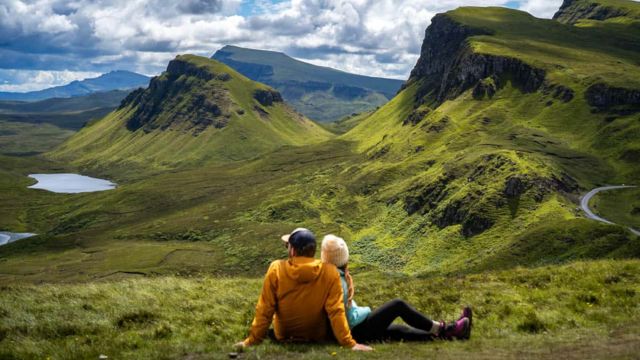 You might think about hiking the Quiraing at sunrise if you want to see the bright heather on the mountain's slopes illuminated by the first light of the day.
See More:
As long as it doesn't rain, this is likely to be one of the most romantic things you can do in Scotland. If it does rain, though, you might want to reconsider.
10. Arthur's Seat, located in Edinburgh, Scotland
Hiking up Arthur's Seat is a great way to spend a romantic afternoon in the heart of the nation's capital city because it provides a breathtaking view of the city below.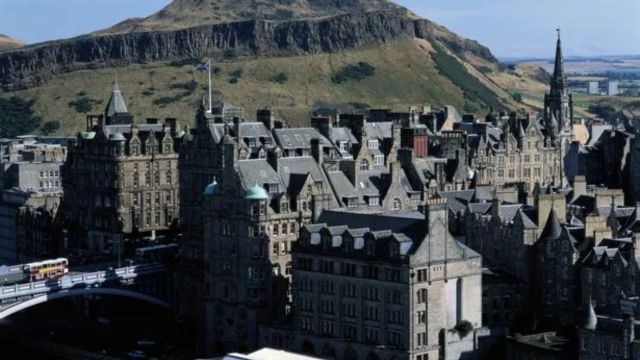 If you start your walk from the Royal Mile, the hike will take you close to two hours; make sure to wear footwear that is suitable for hiking.
The landscape is rocky and, when it rains in Scotland—which it does rather frequently—can get quite muddy. This is a common occurrence.
Summary
I'd think that, all things considered, Scotland is a pretty charming place to visit. It rains a lot, there is a lot of fog, and there are mysterious castles, and you get all of these things mixed together in quaint eateries, lovely lochs, and wonderful landscapes.
After each excursion, you have no choice but to curl up in a ball since you are not only shivering but also filled with innumerable thoughts and feelings about this amazing nation.