Rio de Janeiro's setting between the mountains and the sea is so breathtaking that UNESCO referred to it as "the staggeringly beautiful location for one of the world's biggest cities" when designating Rio as a World Heritage Site. The city's growth was recognized by UNESCO not only for its natural beauty but also for its urban cultural landscape, which included the city's unique blend of architecture and planned green space.
Brazil's second-largest city, Rio de Janeiro, served as the country's capital from 1763 until 1960, when Brasilia was established. The city was established by Portuguese settlers in the middle of the 1500s and developed into a port for the transportation of gold from inland mining regions.
Best Places to Visit in Rio De Janeiro
Our list of the top attractions in Rio de Janeiro will help you experience the best that the city has to offer.
1. Christ the Redeemer (Cristo Redentor)
Nearly as well-known as Sugarloaf's distinctive shape is the enormous statue of Christ that stands 709 meters above the city as Corcovado's summit. The famous landmark was built between 1922 and 1931, with almost all of the money coming from Brazilian Catholics.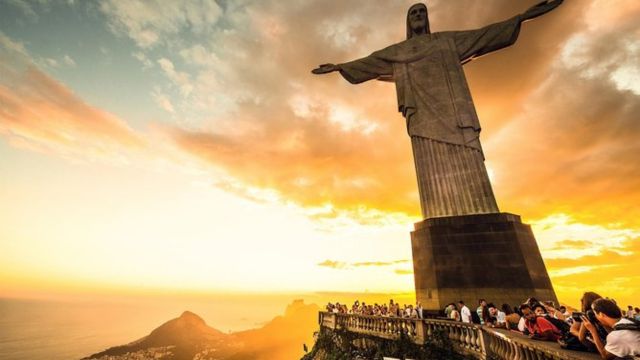 Paul Landowski, a Polish-French sculptor, designed the Art Deco statue, which was built by Brazilian engineer Heitor da Silva Costa and French engineer Albert Caquot. The statue itself is 30 meters tall and 28 meters long, and it weighs 635 metric tons. It is made of reinforced concrete and soapstone.
2. Sugarloaf
The Sugarloaf rock peak, which rises 394 meters above the harbor, is Rio de Janeiro's most well-known landmark. It is connected to the city by a narrow strip of land and sits on a point of land that extends into the bay and encircles its harbor.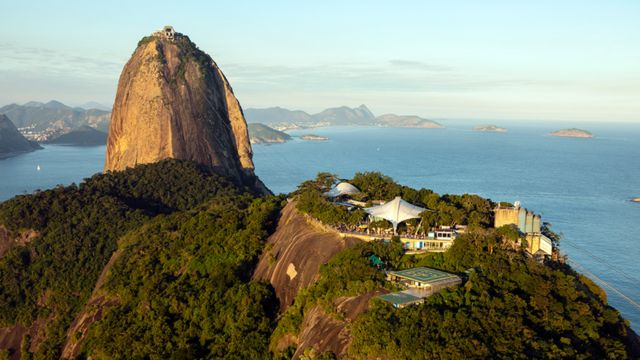 The Morro da Urca, a lower peak from which a second cableway runs to the summit of the Sugarloaf, is reachable by cable car from Praça General Tibrcio. You can see the bay and its islands as well as the entire mountainous coast from this location.
3. Copacabana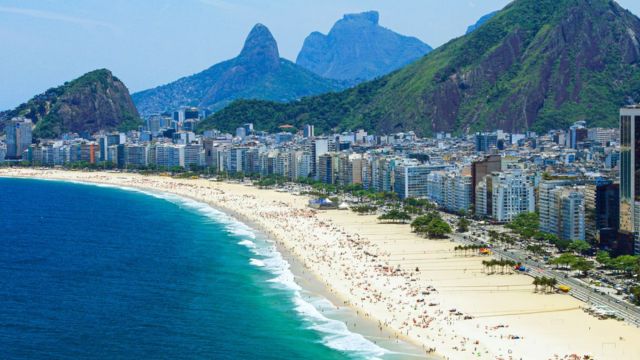 Few cities are endowed with a stunning sand beach at their core, much less one that encircles one side of the city center for four kilometers.
See More:
Avenida Atlântica, Avenida Nossa Senhora de Copacabana, and the nearby smaller streets are only a few steps from its golden sands and are home to attractive century-old buildings, luxurious hotels, and well-liked eateries and cafés.
4. Ipanema
From the four-kilometer-long Copacabana beach, the Jardim de Alá Canal, which drains the lagoon Lagoa Rodrigo de Freitas, separates the beaches of Ipanema and Leblon. Large hotels, sidewalk cafés, and eateries can be found along the seafront promenade.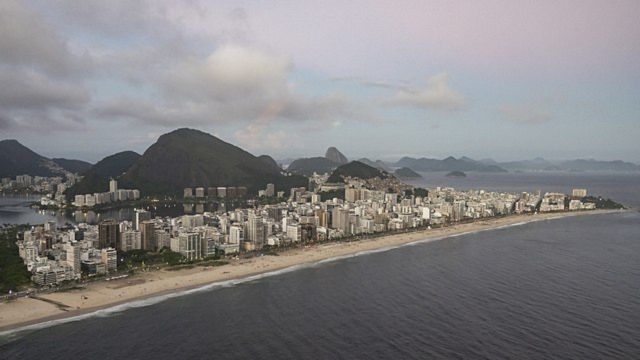 Although their beaches—one of which was made famous by the song The Girl from Ipanema—are what these two neighborhoods are best known for, they also have a vibrant cultural scene that includes art galleries, theaters, and movie theaters.
5. Carnaval (Carnival)
Pre-Lenten festivities in Rio de Janeiro rank among the most well-known in the world, on par with those in Venice and New Orleans.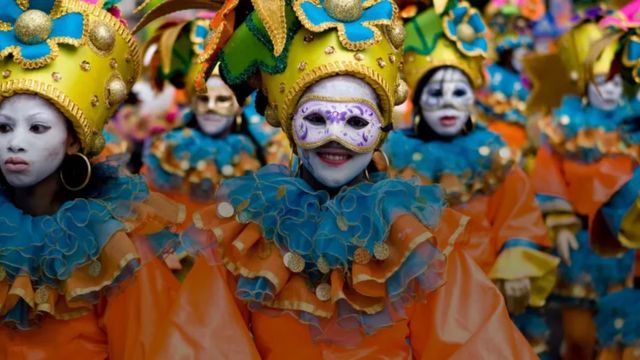 The festivities start soon after the new year, but their splendor and extravagance reach their spectacular zenith in the four days leading up to Ash Wednesday, drawing hundreds of thousands of spectators to their street parades, samba parties, and performances.
Carnaval is a popular tourist attraction in Bahia and Recife as well as other Brazilian cities, but Rio's is the most extravagant.
6. Tijuca National Park
The Tijuca National Park surrounds Cristo Redentor, the enormous statue of Christ on Corcovado, as well as the Tijuca Forest and a number of vantage points overlooking the city. You can get off the train halfway up to Corcovado and walk through the forest after getting off to explore the park.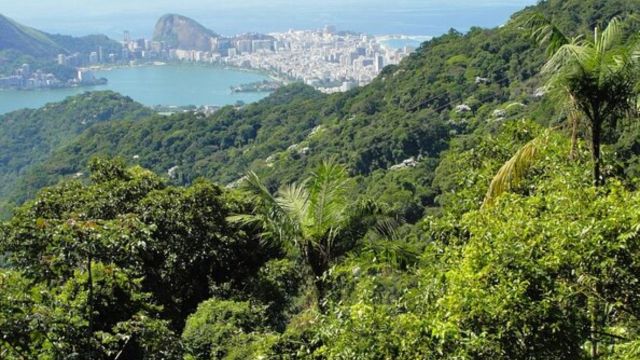 In order to protect the springs that provided Rio de Janeiro's water, the 3,300-hectare Tijuca Forest, one of the largest forests within a city in the world, was planted in the late 1850s on land that had been destroyed by coffee plantations.
7. Garden of Botany, Jardim Botânico
Rio's Jardim Botânico, which spans 350 acres at the base of Corcovado, combines an ecological sanctuary, show gardens, and a scientific laboratory in a lovely park-like setting.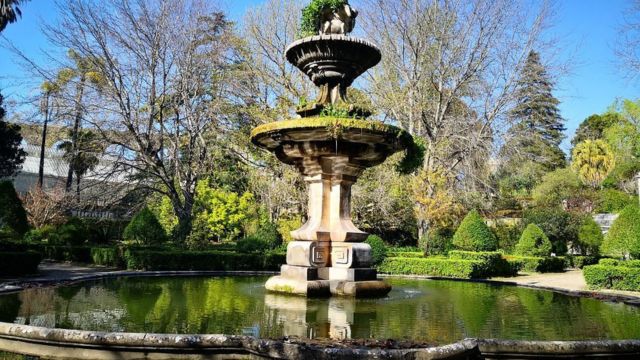 The Orchidarium, a glass and iron greenhouse constructed in the 1930s and home to more than 2,000 different species of orchids, and the Japanese Gardens, which feature cherry trees, wooden bridges, koi ponds, and bonsai, are notable attractions.
8. Little Beach at Prainha
Take the 20-kilometer journey down to Prainha if you've been to the beaches of Copacabana and Ipanema and still have a craving for more while also seeking something a little different.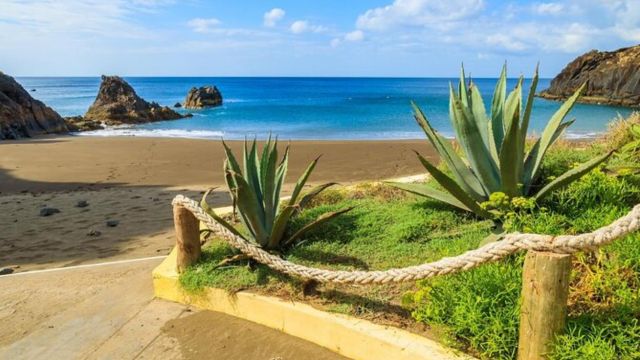 This beach is more natural than the ones in the center of Rio because it is where the rainforest and the ocean converge.
See More:
Finding your own secluded area of golden sand to enjoy the sun is never a problem because the sea laps at large round boulders and golden sands.
This is the place to surf if you enjoy it. In May, smooth right and left breaks offer consistent rides; after that, until September, they flatten out.
9. Maracan
The opening and closing ceremonies of the 2016 Summer Olympic Games were held in Brazil's largest stadium, which is a must-see for soccer (football) fans whenever a game is scheduled. It has a capacity of more than 78,000 people and underwent a complete renovation for the 2014 FIFA World Cup.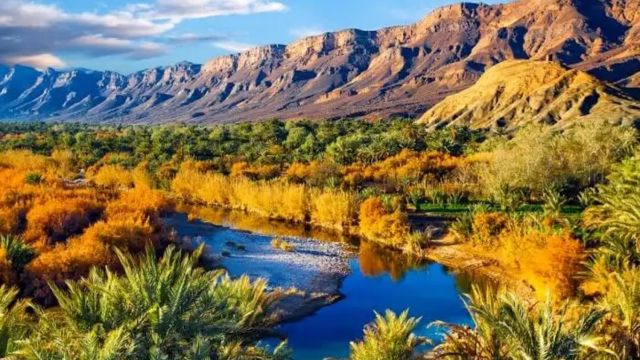 The stadium hosts concerts in addition to football games between Rio's top football teams, Flamengo, Botafogo, Fluminense, and Vasco da Gama. Only devoted fans would find the quick tour interesting; everyone else should pass.
10. Escadaria Selarón and Santa Tereza
Santa Tereza is Rio's most atmospheric neighborhood, with its narrow, winding streets and century-old homes. Artists and intellectuals frequent its cafés and restaurants, which contributes to the city's bohemian vibe.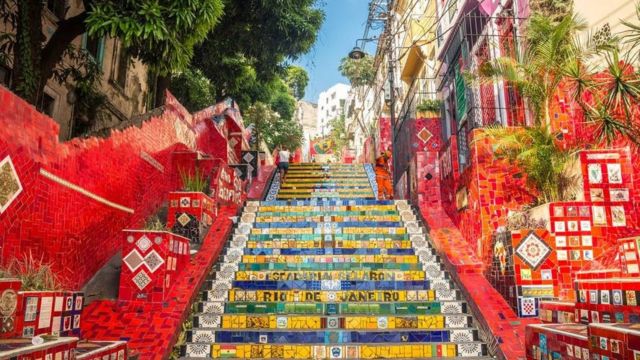 There are many attractions and things to do in this city, including the church and convent of Santa Tereza, which date from 1720, even though its greatest charms can be found simply by strolling through its streets, which frequently open out onto stunning views.
Conclusion
Rio de Janeiro is referred to as the "cidade maravilhosa" or marvelous city for a reason—it has white sand beaches, towering mountains, and a picturesque harbor. The second-largest city in Brazil, which faces the South Atlantic coast, is blessed with one of the most picturesque natural backdrops for a metropolis in the entire world.
Rio attracts tourists for a variety of reasons, including its breathtaking scenery. The streets come alive with music and elaborately costumed dancers during carnival season, drawing spectators from all over the world. Visitors won't want to miss Rio de Janeiro's top tourist attractions at any time of year.