The province of Quebec, the largest in Canada, is a land of natural beauty, rich history, and vibrant culture. Quebec, with its breathtaking landscapes, picturesque cities, and distinct French-Canadian heritage, offers a variety of travel experiences.
Quebec has something to offer outdoor enthusiasts, history buffs, foodies, and art enthusiasts alike.
What is Quebec Province Famous For?
Quebec is renowned for its maple syrup production, its comedy, and for making hockey one of Canada's most popular sports. It is also renowned for its culture, producing literature, music, films, television shows, and festivals, among other things.
What is Unique to Quebec?
In addition to its narrow cobblestone streets, stone buildings, fortifications, and rich French Canadian culture rooted in the French language, the city is distinguished by several other characteristics.
What Currency is Used in Quebec?
The Canadian dollar
What Currency Is Used in Canada and Quebec? The Canadian dollar, which is divided into 100 cents, is legal tender. The following denominations of currency are available: 5, 10, 20, 50, and 100 dollars. The coins in circulation have the following values: five, ten, and twenty-five cents, as well as one and two dollars.
What is Traditional Quebec Food?
Poutine, tourtières, paté chinois, pea soup, fèves au lard, cretons, and desserts including grands-pères, pouding chômeur, and St. Catherine's taffy are among Québec's most renowned dishes.
Best Places to Visit in Quebec Province
In this article, we will examine in detail the ten best places to visit in Quebec province.
1. Ancient Quebec City
Old Quebec City is a charming blend of history and culture, and a UNESCO World Heritage site.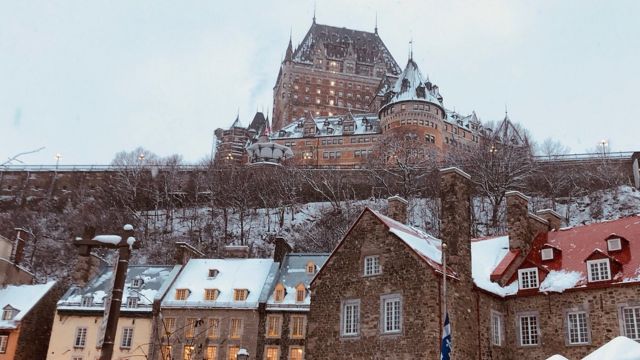 Explore the cobblestone streets, visit the famous Chateau Frontenac, and absorb the European atmosphere. The Quartier Petit-Champlain is known for its quaint shops and cozy cafes, so be sure not to miss it.
2. The City of Montreal
Montreal is a thriving cultural center with a diverse culinary scene, world-class museums, and vibrant festivals.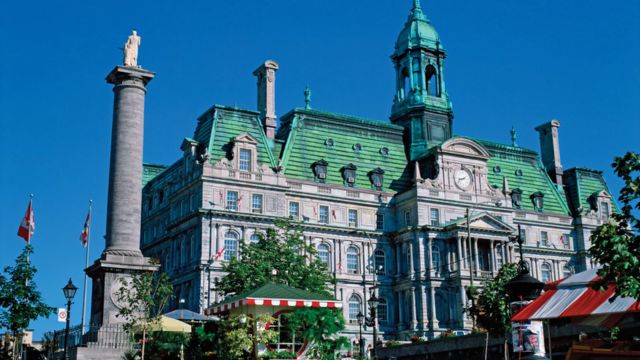 Visit Old Montreal, the Montreal Museum of Fine Arts, and sample the city's renowned bagels and poutine.
3. The Mountain of Mont Tremblant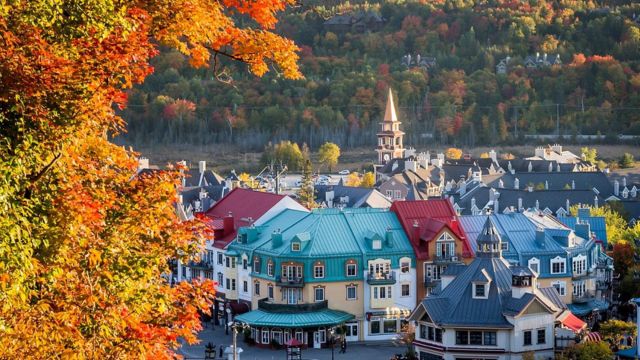 More From Directorate:
Mont Tremblant is the ideal destination for nature lovers and outdoor enthusiasts. It is a playground for skiing, hiking, and mountain biking throughout the year. In the winter, you can ski, while in the summer you can go boating and play golf.
4. The Charlevoix
This picturesque region is known for its breathtaking landscapes, including the Charlevoix Crater, a 400 million-year-old impact crater.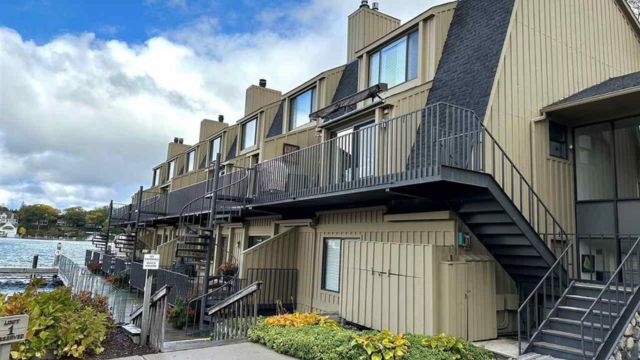 Enjoy scenic drives along the Saint Lawrence River and visit charming towns such as Baie-Saint-Paul.
5. Peninsula of the Gaspé
Parc National de la Gaspésie, located at the tip of the Gaspe Peninsula, is a haven for hikers and wildlife enthusiasts.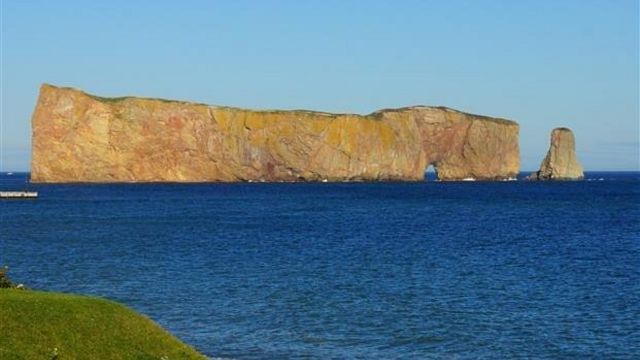 Here, you can observe the magnificent Chic-Choc Mountains and observe caribou in their natural habitat.
6. The Eastern Townships of Quebec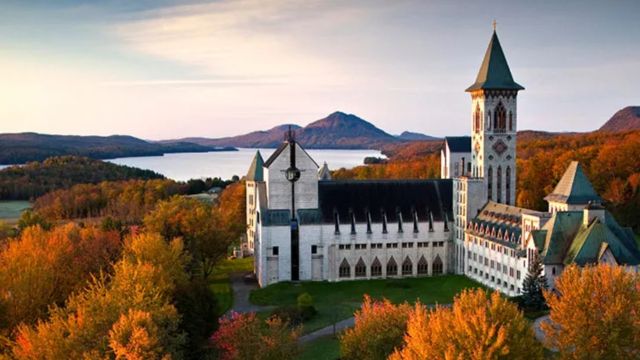 Visit the Eastern Townships for a tranquil country retreat. Explore picturesque villages such as Knowlton, indulge in regional cheeses and wines, and appreciate the splendor of Lake Memphremagog.
7. The Isle of Orleans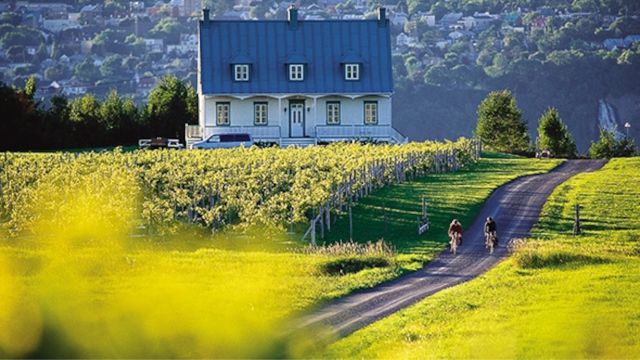 Ile d'Orleans is frequently referred to as the "Garden of Quebec" due to its fertile soil and agricultural history. Taste fresh local produce, visit art galleries, and learn about the history of the island.
8. The City of Rimouski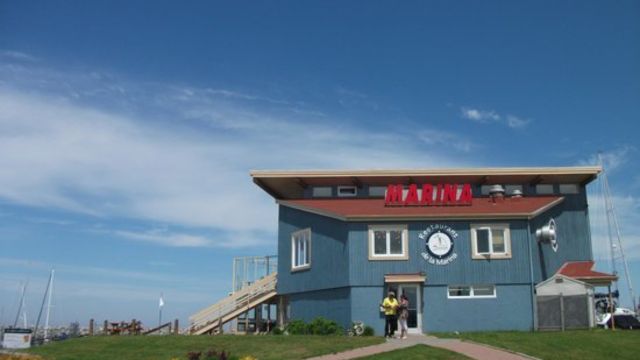 Rimouski, situated on the St. Lawrence River, offers a blend of natural and historical beauty.
More From Directorate:
Visit the Site historique maritime de la Pointe-au-Père to learn about the maritime history of the region and to witness spectacular riverside sunsets.
9. The Saguenay-Lac-Saint-Jean Region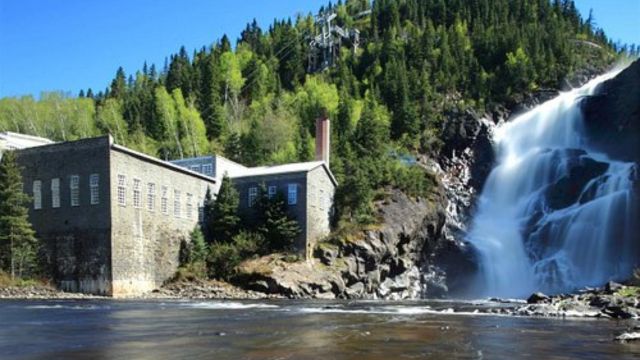 This area is renowned for its blueberry fields, rugged terrain, and outdoor activities. Explore the fjords and hiking trails of Parc National de Saguenay, and don't forget to sample the local blueberry pie.
10. The Abitibi-Témiscamingue Region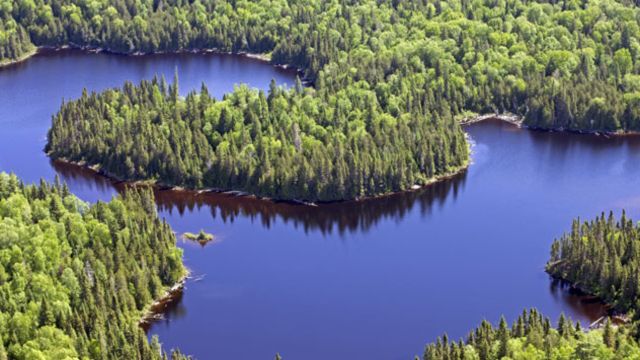 Abitibi-Témiscamingue is an excellent destination for those in search of a distinctive cultural experience. Visit Val-d'Or, known for its mining history, or explore Rouyn-Noranda's diverse arts scene.
Conclusion
Quebec is a province with an abundance of undiscovered experiences. Quebec offers a variety of options for tourists, whether they're interested in history, nature, or simply exquisite cuisine. Do not pass up the chance to explore the beauty and culture of this extraordinary province.