Pune, a thriving city in the Indian state of Maharashtra, is distinguished by its unique blend of tradition and modernity. Pune has much to offer tourists due to its rich history, educational institutions, and thriving IT industry. The city caters to a wide variety of interests, from historical landmarks to lush green gardens.
Pune, the birthplace of the formidable Maratha Empire, gleams with a glorious cultural and historical blend, as evidenced by its illustrious forts.
Pune, the second-largest city in Maharashtra after Mumbai, is a popular vacation destination for architecture enthusiasts and nature lovers. The city of Pune is known as "The Oxford of the East" due to its outstanding educational institutions.
Is Pune a Cheap City?
Pune is one of the most populous and rapidly expanding cities in India. Although Mumbai is only a few hours away, the cost of living here is significantly lower. It is even more affordable than Delhi, making it an affordable place to live.
What is the Most Luxurious Neighborhood in Pune?
Koregaon Park is the crown jewel of Pune's upscale neighborhoods. Koregaon Park is the place to live if you seek the pinnacle of luxury.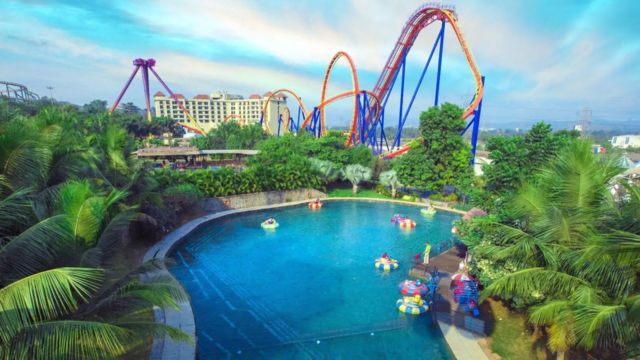 This upscale neighborhood contains some of the most exquisite and expensive real estate in the city, including sprawling villas, gated communities, and luxury apartments.
What Food is Famous in Pune?
Puneri cuisine is delectable with a dash of Goda masala, raw onions, coriander, lemons, Sev, and Farzan.
Misal Pav, Pithla Bhakri, Bhakarwadi, Mastani, Dabeli, Pav Bhaji, Poha, Vada Pav, and baked goods from old-school bakeries are delicacies not to be missed in Pune.
Best Places to Visit in Pune
If you are planning a trip to Pune, the following are the ten best places to visit.
1. The Shaniwar Wada Palace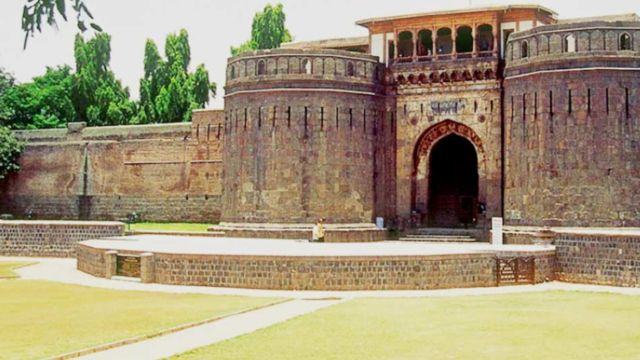 Shaniwar Wada, a historic fortification and palace, represents Pune's illustrious past. This 18th-century architectural marvel features intricate designs, fountains, and a mesmerizing light and sound display. It is a must-see for history buffs and admirers of beautiful architecture.
2. The Aga Khan Palace
This tranquil palace has great historical significance, as it was Mahatma Gandhi's prison during India's independence struggle.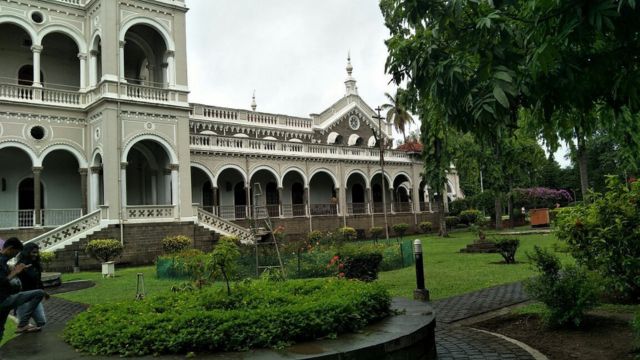 Today, it is a museum showcasing photographs and artifacts relating to Gandhi and his life. The palace is surrounded by verdant gardens, providing a tranquil escape from the city.
3. The Sinhagad Fort
Sinhagad Fort, perched atop a hill, offers breathtaking views of the surrounding countryside.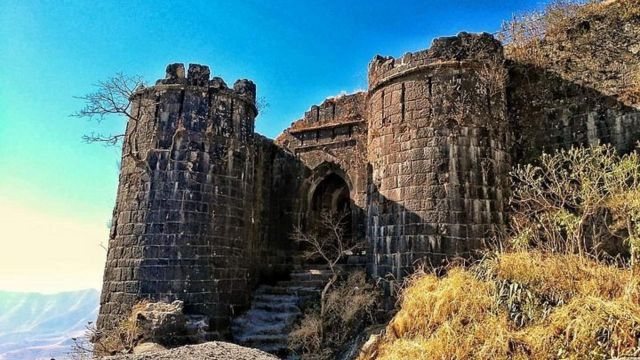 It is a popular destination for hiking and a great place to immerse oneself in nature. Additionally, the fort has historical significance that dates back to the Maratha Empire.
4. The Temple of Dagdusheth Halwai Ganpati
This temple is located in the heart of Pune and is devoted to Lord Ganesha, the remover of obstacles.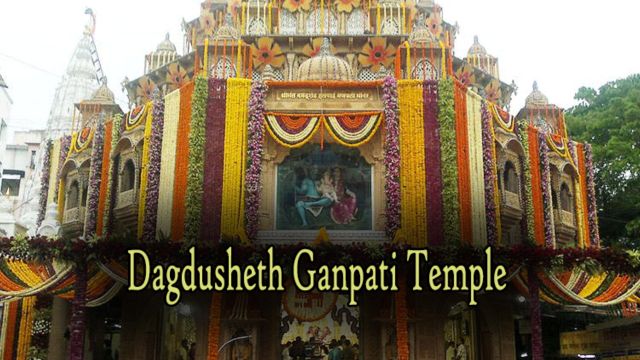 It is renowned for its elaborate celebrations during the Hindu festival of Ganesh Chaturthi. The adornment of Lord Ganesha's idol and the spiritual atmosphere make it a must-see.
5. Museum of Raja Dinkar Kelkar
This museum is a veritable treasure trove of Indian and international artifacts. It displays more than 20,000 collectibles, including musical instruments, paintings, and sculptures, among others.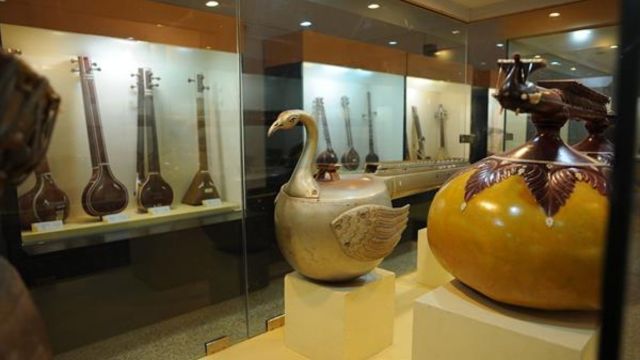 Dr. Dinkar Kelkar amassed this collection, which demonstrates his dedication to preserving history.
6. The Pataleshwar Caves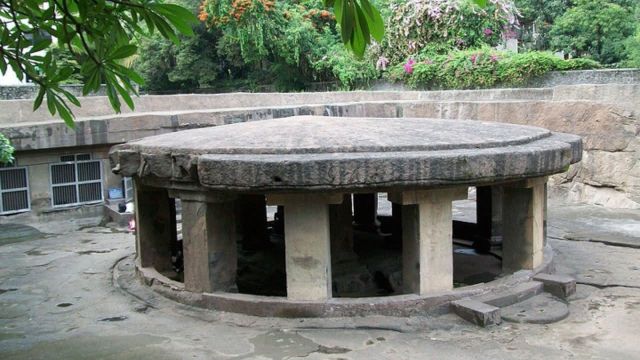 These cliff-cut caves from the eighth century are a hidden gem in Pune. The temple within the caves is an architectural marvel and is dedicated to Lord Shiva. The intricately carved columns and tranquil atmosphere create a singular experience.
7. Pune Okayama Friendship Garden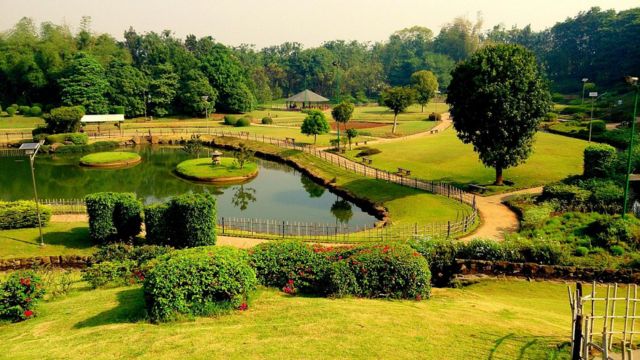 This garden, a symbol of the strong relationship between India and Japan, is a wonderful place to relax. It features Japanese aesthetics, lush vegetation, and a tranquil lake. The park is ideal for a peaceful stroll or a quiet picnic.
8. Osho Worldwide Meditation Resort
The Osho International Meditation Resort is located in Pune and promotes meditation and inner peace.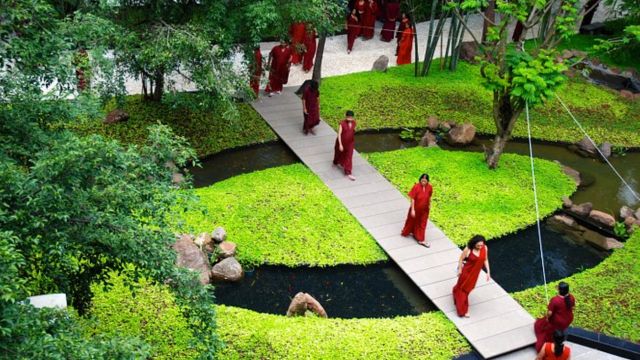 Visitors can partake in meditation sessions, unwind in the luscious gardens, and investigate the vibrant culture within.
9. The Lal Mahal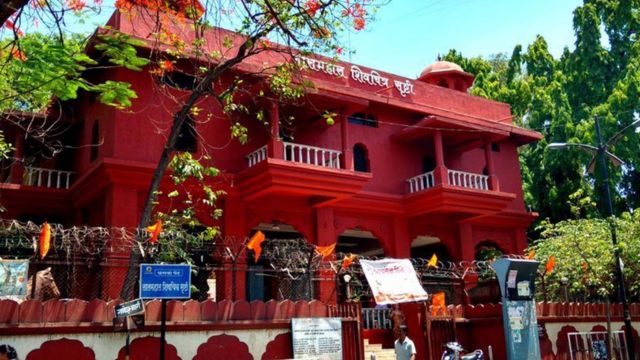 The Lal Mahal is a historically significant location because Chhatrapati Shivaji, the Maratha warrior king, resided there. Even though the site has been rebuilt, it still exudes a sense of history. It contains a museum that offers information about Shivaji's life and times.
10. Visit Rajiv Gandhi Zoo
During your trip to Pune, a visit to the Rajiv Gandhi Zoo is a fascinating experience to share with friends and family. As it contains a snake park, an animal shelter, and a zoo, the Zoo is one of the best places to visit in Pune for wildlife and nature enthusiasts.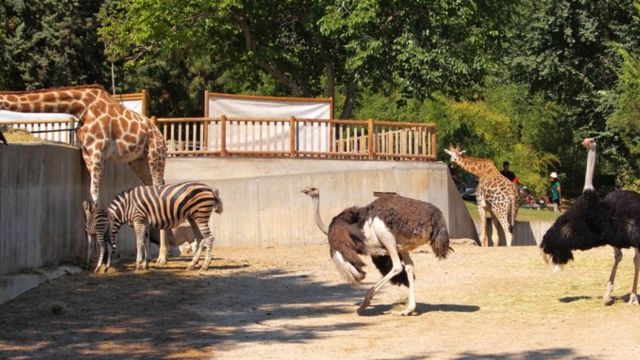 A trip to the Rajiv Gandhi Zoological Park is enlightening because you will learn about snakes and reptiles.
The Conclusion
Pune is a city that combines its rich historical heritage and modern developments without difficulty. These top ten destinations offer a variety of experiences, including historical exploration, spiritual reflection, and natural beauty.
When you visit Pune, immerse yourself in its culture, history, and scenic landscapes, and you will leave this vibrant Indian city with unforgettable memories.