Puerto Rico is a popular honeymoon destination for couples from around the world, and a lot of celebrities have visited the island. Given the region's gorgeous beaches, clean waters, and lush flora, it's simple to understand why. Here are some ideas for making the most of a couple's time spent together while on their honeymoon in Puerto Rico, whether they have already made travel plans or are still debating where to go after their nuptials.
With activities to suit every taste, from jungle hiking to beach lounging, Puerto Rico is a diverse and entertaining travel destination.
Best Places to Visit in Puerto Rico for Couples
If you're planning a honeymoon in Puerto Rico, or you just want to kick back and relax, keep reading for 10 ideas that will be the highlight of your trip.
1. Vieques
A little island off the coast of Puerto Rico called Vieques is well known for the pristine beauty of its beaches and its laid-back lifestyle. Couples can enjoy relaxing on the beach, swimming in crystal-clear waters, and trekking the island's many paths during their days there.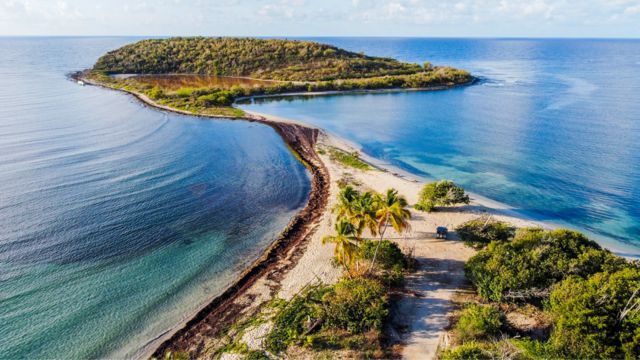 One of the highlights of the island is Vieques' world-famous bioluminescent bay, where visitors may spend the evening kayaking or swimming among the sparkling plankton.
2. Forest National El Yunque
El Yunque National Forest, one of Puerto Rico's most well-known attractions, is also the only tropical forest in the US National Forest system. The forest, which has a surface area of around 28,000 acres, is teeming with numerous species of animals and plants.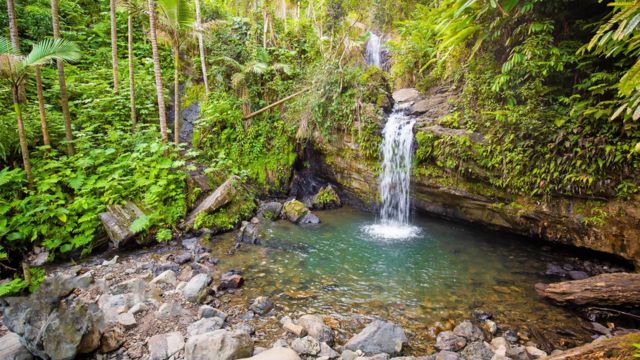 In addition to swimming in one of the several natural ponds strewn throughout the forest, visitors can hike, watch birds, camp, and have a picnic. El Yunque's La Coca Falls are famed for their 100-foot descent into a lovely lagoon below.
See More:
The falls are close to the main parking lot and are a nice place to cool off on a hot day. A romantic approach to connect and take in Puerto Rico's breathtaking natural surroundings is to take a stroll through the forest together.
3. Go on vacation to a remote island and unwind on its lovely beaches
The ideal destination for a couple seeking a romantic getaway is Flamenco Beach. On the island of Culebra, which is situated off the coast of Puerto Rico, sits Flamenco Beach. Due to the lack of resorts on the little island, Flamenco is a tropical paradise that has preserved its original beauty.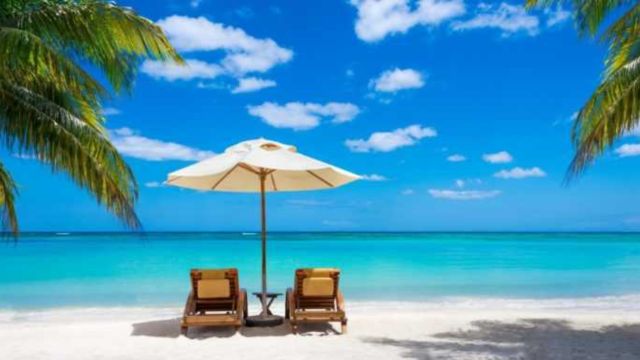 The ocean is clear, there is no choppy surf, and the beach is pristine and white. Not only is Flamenco Beach beautiful, but Tamarindo Grande and Carlos Rosario are also well-liked choices for honeymooners.
On the isolated island of Culebrita, where they may swim with sea turtles, couples can also spend the day. These locations can help tourists plan their vacation to Puerto Rico.
4. Visit A Renowned Art Gallery in Puerto Rico
One of the top locations to go on a date in Ponce and one of the top museums in all of Puerto Rico is the Ponce Museum. A superb collection of European and Puerto Rican art may be found in the museum.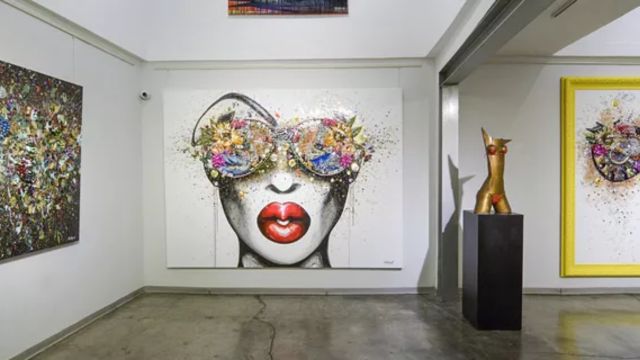 This museum is appropriate for visitors interested in any kind of art because it exhibits a wide selection of pieces from many historical periods and stylistic movements. The Ponce Art Museum's physical structure and grounds are important Puerto Rican cultural treasures.
5. Invade La Placita De Santurce's Dance Floor
In La Placita de Santurce, dancing is one of the best things to do. For anyone visiting Puerto Rico who likes vivacious people, salsa dancing, and wonderful food, La Placita de Santurce is a must-see. La Placita de Santurce, which is situated in the city of San Juan, is one of the most well-known dating locations in Puerto Rico.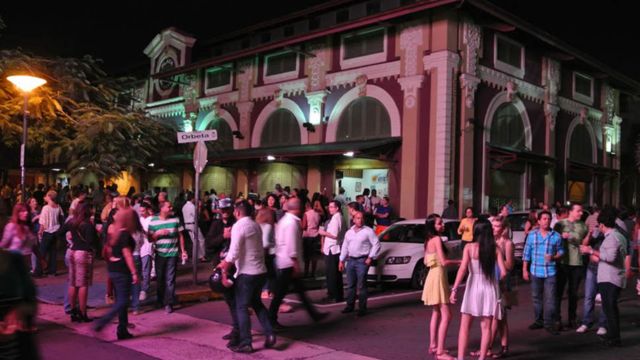 La Placita de Santurce operates as a conventional market during the day, but after sunset, the area is transformed into a huge club that showcases the best of local culture. Even when the other tourist sites in San Juan are closed, La Placita is typically bustling with activity.
6. Discover The Most Brilliant Bio Bay in The World
A couple might visit Puerto Rico for a variety of reasons, one of which is the Mosquito Bio Bay on Vieques Island. As the moonlight dances across the bay and the water glows in the night, guests will feel as though they and their date are the only people in the entire world.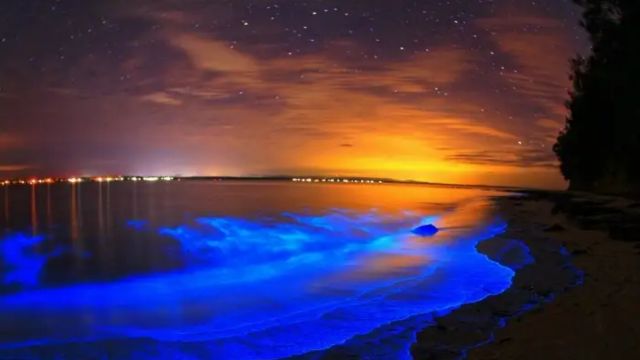 If couples want to soak in the scenery, a boat excursion offers a calm alternative to water sports like kayaking. They will also be able to visit some of the island's best beaches for swimming, tanning, and snorkeling if they stay in Vieques for a few days.
7. Explore Puerto Rico's Largest Network of Caves
Caverns of the Rio One of the sites that couples will love seeing while on vacation in Puerto Rico is Camuy National Park. This park features the third-largest cave system in the world, which was created by the Camuy River.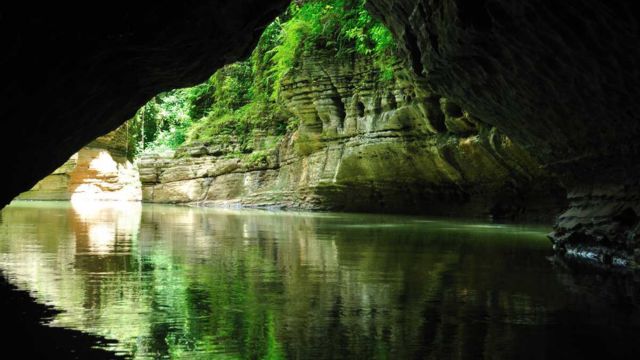 Couples may take a tour of the Clara Cave and take in the stalactite and stalagmite structures. The Empalme sinkhole will surely stand out as the highlight of a couple's expedition because it allows light from the outside to enter the cave and gives it an unearthly feel.
8. View one of Puerto Rico's most breathtaking panoramas
If one is trying to create memories that will last a lifetime, Los Morrillos Lighthouse, which is situated on the westernmost part of Cabo Rojo, is a fantastic destination. Since the lighthouse's design is simple, it might not impress onlookers.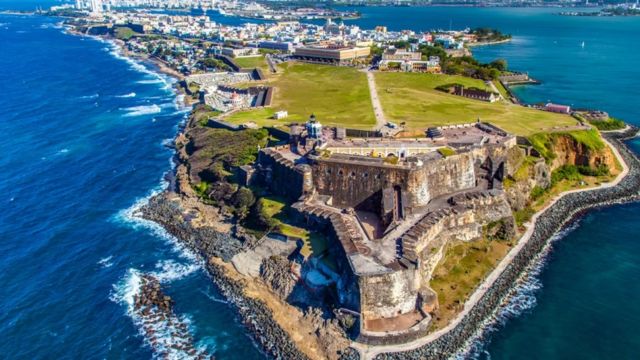 Couples will, however, feel as though they are on top of the world from the lighthouse's perch on the cliffs due to the breathtaking views.
See More:
According to legend, the Los Morrillos Lighthouse designates the exact location where the Atlantic and Caribbean Seas converge. It's the ideal setting for a passionate proposal, adorable couple photos, or a public proclamation of love.
9. Paddle Kayaks to an Island with Mangroves and Azure Seas
Gilligan's Island is a tough competitor when it comes to romantic getaways in Puerto Rico. Because of its shallow, clear waters, which are perfect for activities like snorkeling and sunbathing on a raft, this cay is popular with tourists. Kayaking is a feasible alternative to taking a ferry to the island.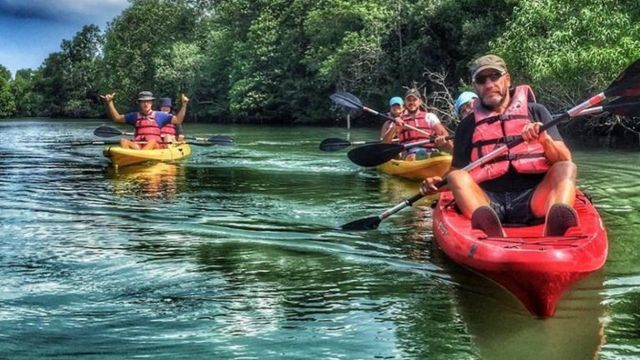 At one of the few picnic areas, couples can bring their lunch and enjoy the sunshine. On one side of the island, there is a small, beach-like region that is bordered by coral reefs.
10. Enjoy A Glass Of Local Wine In Puerto Rico's Remote Utuado Mountains
Finca Vista Bella should be visited by tourists interested in wine as part of their list of things to do in Puerto Rico. Visitors can enjoy wine tastings and a distinctive eating experience at this vineyard in Utuado, which is run and maintained by a local family.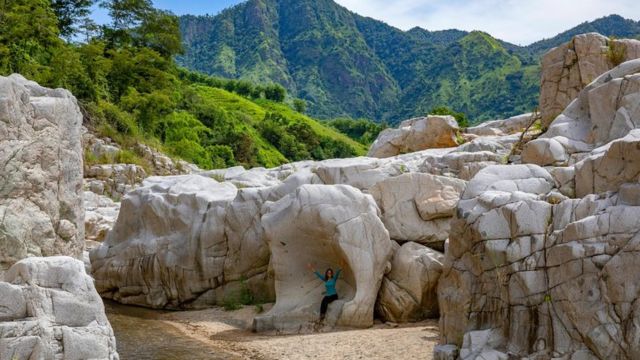 Its pleasant atmosphere makes this location perfect for a romantic outing. Couples won't want to leave Finca Vista Bella once they arrive there, despite the fact that getting there could be difficult.
Conclusion
Puerto Rico is smaller than most well-known honeymoon destinations, but after discovering all the exciting and romantic things to do there, you'll wonder why you haven't been there sooner.
A popular location for honeymoons and romantic getaways, Puerto Rico is only a short flight from the United States. Beaches, ancient cities, and adventure parks are just a few of the romantic activities that couples can enjoy in Puerto Rico.