Oklahoma is a great place to visit that people often forget about. It is in the South Central United States, on the vast and endless Great Plains. It is fun to explore because it has beautiful prairies, lush woods, roaring rivers, and low-lying mountain ranges. The famous Historic Route 66 goes right through the middle of it.
Even though there aren't many people living there, there are big towns like Tulsa and Oklahoma City spread out among the farmland and fields.
Why Should You Travel to Oklahoma?
You can check out the strange sights and restaurants of small-town America as well as Oklahoma City and Tulsa. The differences along Route 66 are as different as the country itself, so every time you drive on the famous highway, you'll have a different experience.
Is Living in Oklahoma Expensive?
Average annual cost of living in Oklahoma: $38,650. According to MERIC's 2022 Cost of Living Index, Oklahoma has the third-lowest cost of living in the U.S., after Kansas and Mississippi.
The Best Places to Visit in Oklahoma
Modern museums, galleries of international art, and lavish gardens, among other cultural attractions, give the state a more cosmopolitan feel.
However, many tourists prefer the simple pleasures of a road trip, and Oklahoma's stretch of Route 66 is the most famous highway in the country. Read our list of the best places to visit in Oklahoma State to get more ideas on where to go.
1. Route 66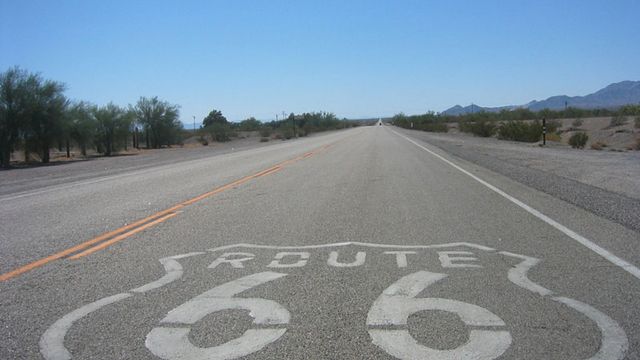 Route 66 goes all the way from Chicago to Los Angeles, but the state of Oklahoma has the biggest stretch of miles. This OK length starts in the northeast part of the state and goes through Tulsa and Oklahoma City before crossing into Texas.
2. The Zoo in Oklahoma City
At the Oklahoma City Zoo, people can walk along paths that take them through many different environments, from African plains to tropical jungles. The zoo and botanical gardens are one of the most popular places to visit in Oklahoma City.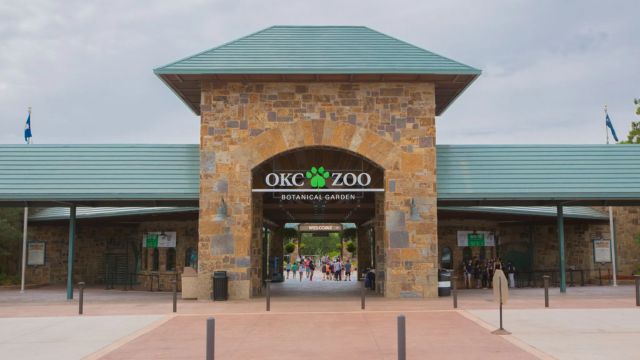 They were founded more than a century ago and have since cared for 500 kinds of animals, some of which are endangered, as well as a beautiful garden landscape.
3. Philbrook Art Museum
The Philbrook Museum of Art has collections of art from Africa, Asia, and Europe in many different styles, as well as art from American artists and craftsmen.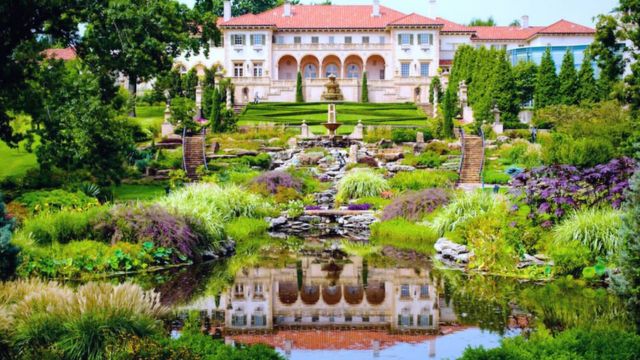 This Italian Renaissance-style house turned art museum is one of the best things about Tulsa. It is on 23 acres of beautiful formal and informal gardens along Crow Creek. It has the style and wealth of oil-rich Tulsa in the 1920s, but the art in the collection is from all over the world.
4. Oklahoma Science Museum
The Science Museum of Oklahoma has a huge number of exhibits that keep people of all kinds interested. The museum's main exhibit hall is full of hands-on activities and engaging displays that teach about everything from biology to physics.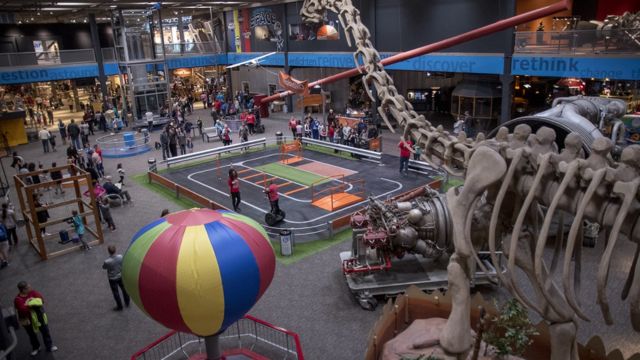 Visitors can also watch a variety of live shows, such as planetarium shows and movies on the dome, a Tesla coil show, and a lights and shadows show.
5. Woolaroc Wildlife Preserve and Museum
Woolaroc Ranch is made up of 3,700 acres of land where American bison, longhorn cattle, and elk are free to roam. From their cars, people can safely see and take pictures of these beautiful animals.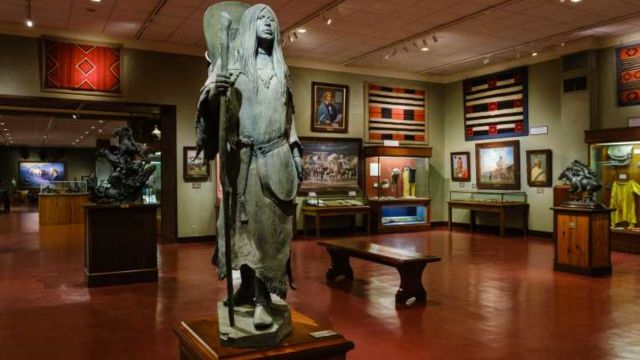 A western-themed museum with art and artifacts and a country lodge are also on the ranch grounds. The preserve is a 20-minute drive southwest of Bartlesville. Price Tower Arts Center, the only skyscraper built from famous builder Frank Lloyd Wright's plans, is also worth seeing in Bartlesville.
The Myriad Botanical Gardens are a haven in the middle of downtown Oklahoma City for locals, families, and visitors.
6. Myriad Botanic Gardens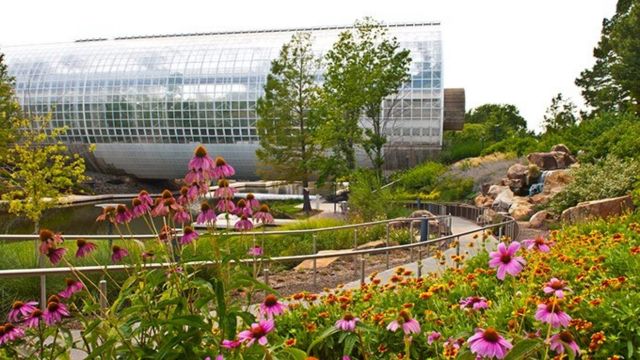 The space and facilities, which cover 15 acres and include walking paths, a big lawn, and a small lake, are free to use. There is also a tourist center, a dog park where dogs can run free, and a playground.
7. Oklahoma State University
The University of Oklahoma is in Norman, just south of Oklahoma City. It has many tourist attractions and strong sports teams. Since it opened in 1890, the school has grown to a 3,000-acre campus.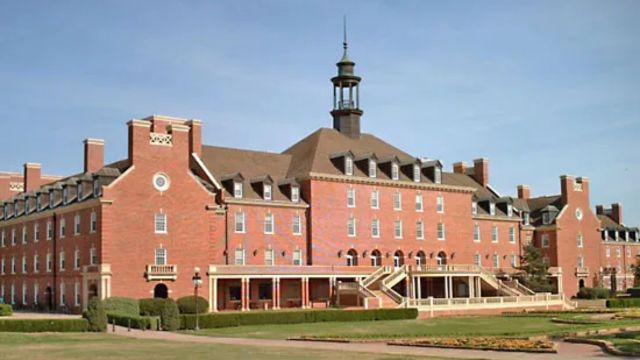 Top 10 Best Places to Visit in Sicily That Will Surely Make Your Journey Joyful!
On campus, there are many things to see and do. For example, the Fred Jones Jr. Museum of Art has modern art displays and the Sam Noble Oklahoma Museum of Natural History has artifacts from all over the world and dinosaur bones. The Bizzell Memorial Library is a beautiful historic building that dates back to 1929.
8. Woody Guthrie Center
The Woody Guthrie Center has a wide range of displays that honor this artist's life and work, including both his music and his contributions to social and political discourse.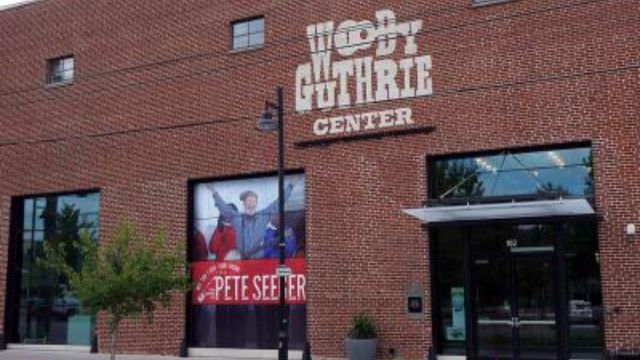 Visitors can learn about his life through films, audio experiences, maps, and, of course, a large collection of his musical instruments and other belongings.
9. Museum of the Great Plains in Lawton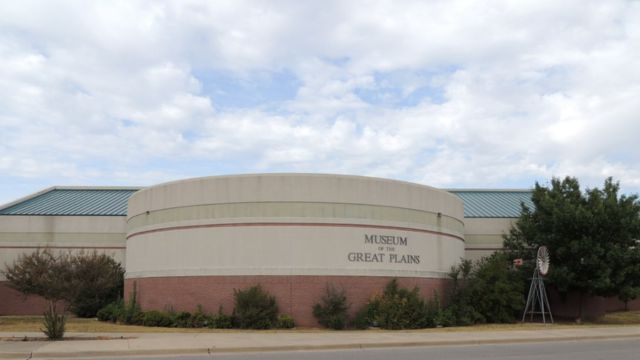 The Museum of the Great Plains in Lawton has hands-on and engaging natural history exhibits that show what life was like for Native Americans and pioneers in the west. Go outside to see old buildings like a train depot, trading post, and schoolhouse.
10. The Museum of Art in Oklahoma City
The museum's collection is very varied. It includes photography, drawing, painting, sculpture, crafts, film, glass, and mixed media. Pop art, abstract art, American and European art, post-war art, modern art, and other styles are all represented.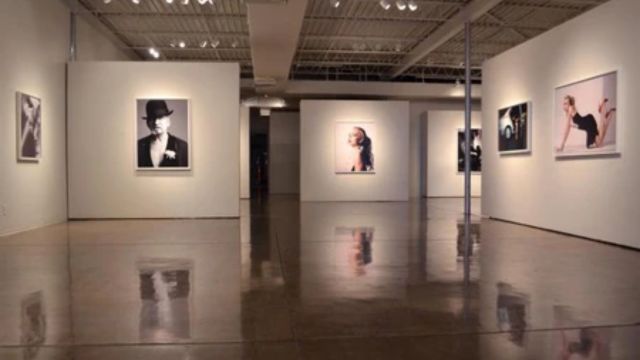 Dale Chihuly is a well-known glass artist who has a lot of his work on display at the museum. The museum's large collection of Chihuly's work and the rest of its big collection are displayed in rotating installations, and the museum also hosts traveling exhibits.
Conclusion
Oklahoma, also known as the Sooner State and the Land of the Red Man, is a beautiful state known for its beautiful man-made lakes, tasty food, and rich history and culture of the American West.
It is also known for the rich history of its Native American people. Today, 25 native languages are still spoken in the state. As a result, many Oklahoma attractions focus on the state's past, the native people who live there, and the culture and music of the area.