It's simple to become ill from the heat in the height of summer. The ideal escape at this point, when you are almost out of vacation time, is a long weekend getaway. Gas up the car, load a cooler into the trunk, pack your favorite baseball cap, good walking shoes, and at least one other driver to help with the load, and drive up to the north!
There are numerous historical and natural wonders in northern Arizona, and there are many ways to enjoy the high country. We heartily recommend visiting the national monuments if you've already been to the Grand Canyon, one of the Seven Natural Wonders of the World.
The National Parks Service is in charge of managing the national monuments, and each vehicle must pay a small entrance fee. The state of the parks, the friendliness of the staff and rangers, and the thoughtfulness with which the trails and rest areas are laid out are all very impressive.
Best Places to Visit in Northern Arizona
Arizona is a beautiful state with a huge variety of interesting places to visit! Here are the top ten locations in the northern region of the state, from meteor craters to hot springs.
1. Grand Canyon
If you're approaching the Grand Canyon from the south, a simple first stop is the Visitor's Center and Maher Point Outlook. You can discover information about hiking trails and other points of interest in addition to getting a general history of the landmark.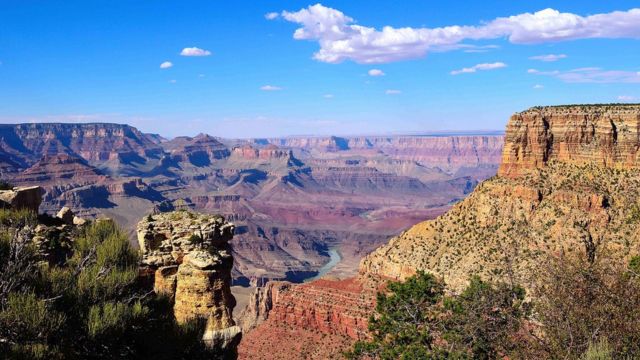 The Grand Canyon's sheer majesty can be experienced by traveling a short distance from the center to Maher Point Outlook. You can also take a walk on the steel, glass-floored skywalk to see the canyon from a completely different perspective.
2. Falls at Havasupai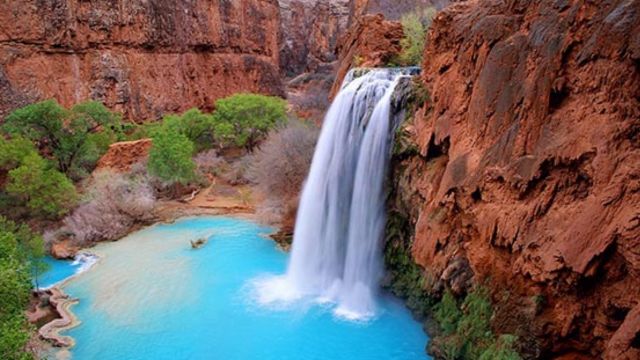 This Grand Canyon-area attraction in northern Arizona offers unusually lovely blue-green waterfalls and necessitates a 10-mile roundtrip hike in addition to a reservation in order to access the falls. Havasupai Falls is a top destination for seasoned hikers.
3. Jerome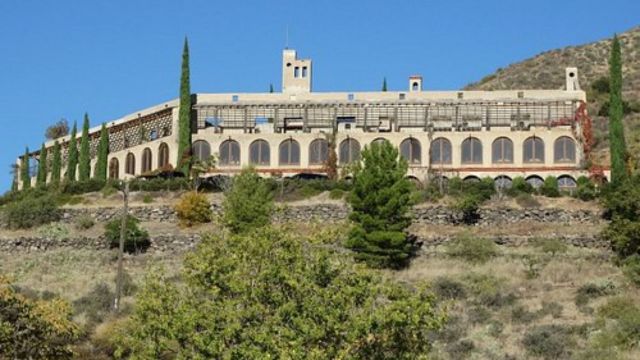 This former mining community is famous for both its elevation and its eerie inhabitants. There are rumors of strange events, such as the ghosts at the Haunted Hamburger stealing tools or the Jerome Grand Hotel's doors opening and closing by themselves.
You May Like:
Are they fables or true events? Make your own decision as you explore Jerome from their wine-tasting room, an old mine, or while strolling through the downtown shops.
4. Old Cottonwood Town
Cottonwood, which is only eight miles from Jerome, provides an additional chance to experience the distinctive vibe of a small, historic town. While there, stop by the Main Stage and the Old Town Center for the Arts for a contemporary wine tasting, some food, and entertainment.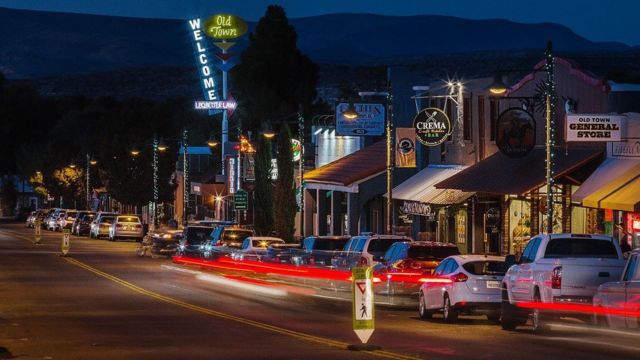 If you'd rather experience nature, take a picnic and visit Dead Horse Ranch State Park (it's prettier than it sounds!) or the Verde River Greenway to take advantage of the natural trails and scenery.
5. Wine Trail in Verde Valley
You might be surprised to learn that visiting the seven top vineyards is one of the things to do in northern Arizona. Cottonwood, Jerome, and Sedona are located close to the Verde Valley Wine Trail. Visit a vineyard's visitor center or tasting room as you travel between the towns, or stop at one of the eight locally owned wine tasting rooms.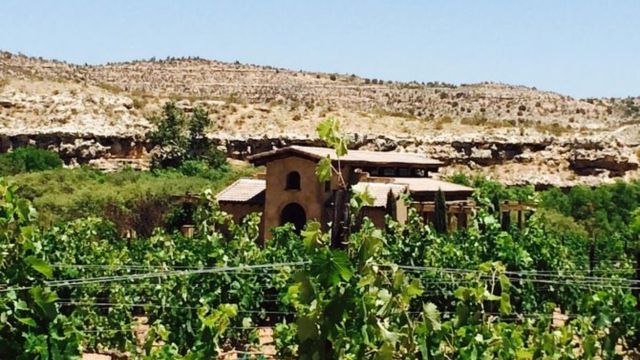 The vineyards, which include Page Spring Cellars, Alcantara Vineyards, and Oak Creek Vineyards, produce some of the best wines in Arizona.
6. Sedona
Sedona's singular personality, which is equal parts artistic, rural, and mystical, offers a distinctive experience among Northern Arizona towns.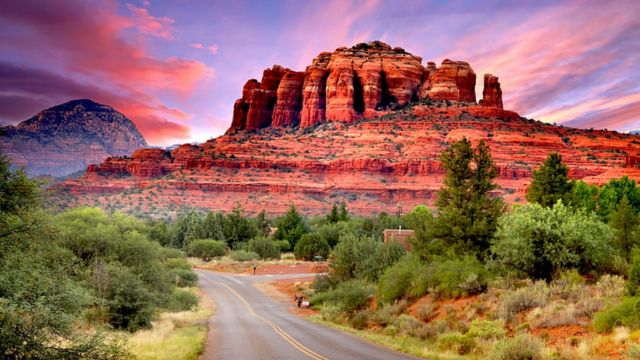 You can enjoy fine dining, med-spa treatments, luxury jewelry shopping, a tarot or energy reading, a pink jeep tour, and a hike through the red rocks all in one afternoon.
7. Arts and Crafts Village in Tlaquepaque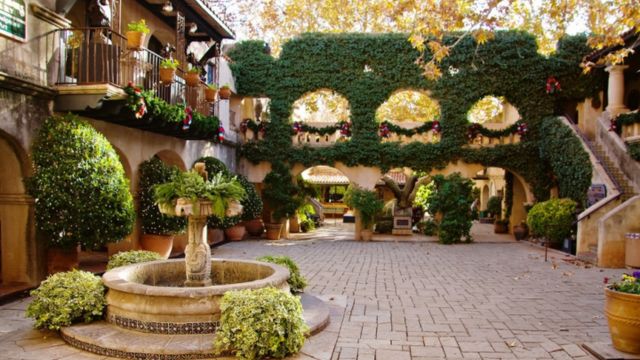 This lovely retail collective offers a tranquil setting to unwind and take a break or recharge with espresso and high-end retail therapy on the banks of Sedona's Oak Creek and beneath the sweeping branches of sycamore trees. Don't pass up the unique handcrafted art.
8. Canyon Oak Creek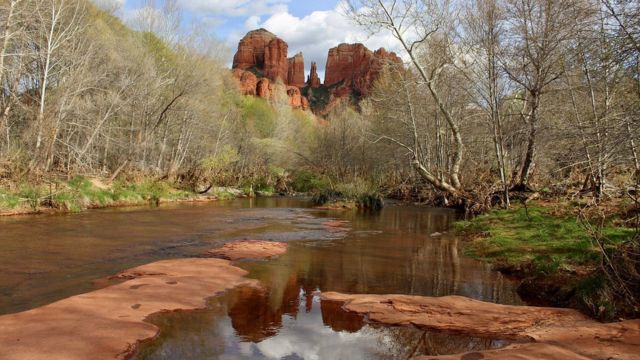 One of the more stunning northern Arizona attractions is the 11-mile scenic drive through Oak Creek Canyon, which is situated in the Coconino National Forest.
You May Like:
You can benefit from lakes, hiking trails, and clearings that are perfect for picnics in addition to a lovely drive. In between Sedona and Flagstaff is the Coconino National Forest.
9. Flagstaff
Northern Arizona is a well-known winter destination for snowboarders, skiers, and students of Northern Arizona University, but tourists can also take advantage of the region's summertime attractions. Humphries Peak, the highest point in Arizona, is not far from Flagstaff, and it provides fantastic opportunities for day hikes.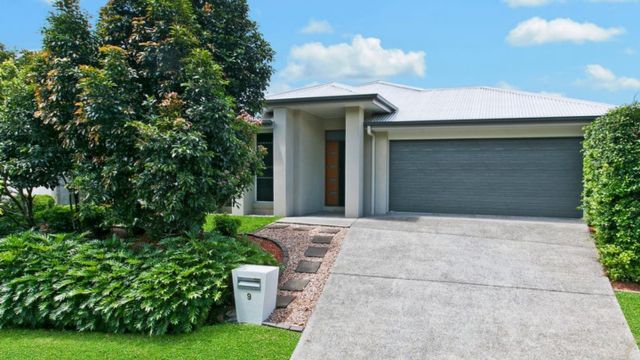 Breweries, cafes, and restaurants abound in this hip college town if you need to refuel after a strenuous hike, a historical walking tour, or an afternoon spent browsing antique shops in the downtown area.
10. Lake Powell
Due to its more than 2,000 miles of shoreline and cooler climate, Lake Powell, the second-largest artificial lake in the United States, is a popular summertime vacation spot. The southern dock is in Page, Arizona, and the lake is a recreation area of the Grand Canyon.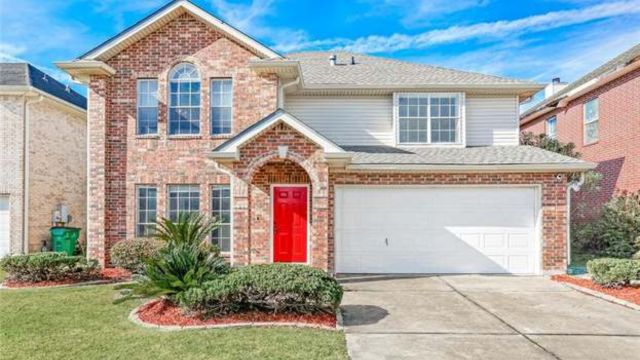 There are lots of things to do in northern Arizona while you're there, including renting a houseboat and going on other water activities, going on a short hike from Page to Glen Canyon Dam Overlook to see the breathtaking Antelope Canyon and the Vermillion Cliffs, or taking a helicopter ride to get a bird's-eye view of the area.
Conclusion
A trek to the northern, cooler region of our state might be on your mind as temperatures in the Valley of the Sun soar.
Fortunately, there are more reasons to load up the car than just colder weather; particularly if you enjoy hiking, archeological sites, trendy shops and wineries, or unusual, historical locations, there are a variety of northern Arizona activities to experience.