Christmas is a lovely time of year for a number of reasons. In addition to looking forward to your holiday trip and time with loved ones, North Carolina transforms several of its attractions into winter wonderlands and festive destinations throughout the weeks leading up to Christmas (and after).
Enjoy breathtaking light displays, outdoor ice skating, tours of illuminated gardens, and amusement parks with holiday-themed rides. Here is your guide to making the most of your December days and nights, whether you're entertaining family members or just visiting them (or trying to get away from them).
Best Places to Visit in North Carolina in December
You need to get a general concept of the North Carolina locations worth visiting before finalizing the bookings. Instead of making hasty reservations, take your time and carefully organize your route.
1. The North Carolina Arboretum's Winter Lights
Discover the nationally renowned gardens on this 3-acre walking tour, which takes place every evening. They include the Quilt Garden and the Bonsai Exhibition Garden.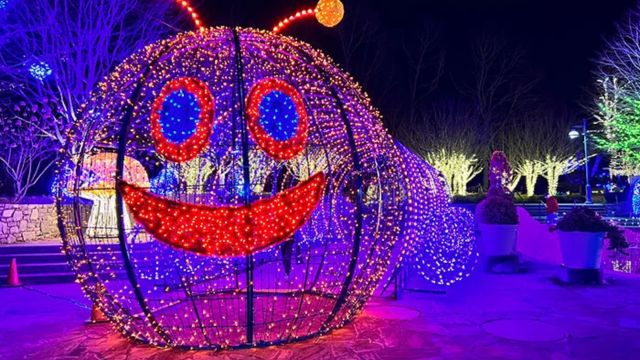 The displays, which are intended to highlight the natural surroundings, include vibrant local butterflies and winter wildlife, as well as a unique lantern exhibit with an insect theme.
2. Nineteenths of Lights in Raleigh
Nights of Lights in Raleigh's 1.3-mile route of enchanted lights in Dorothea Dix Park aims to give families a safe way to enter into the Christmas spirit.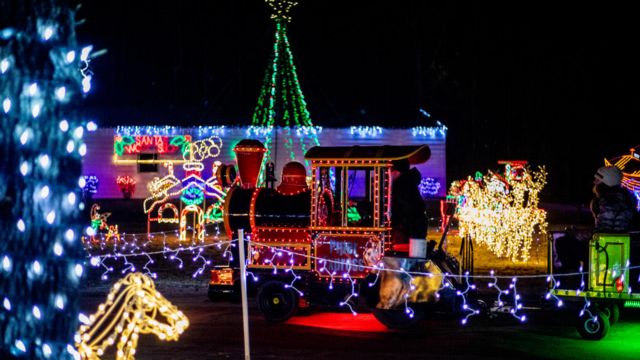 Take in the illuminated towering oaks, light installations, and artworks by filling a thermos with chocolate and remaining in your car. No pedestrians or bikers are permitted at this event, which ensures everyone's safety.
3. At Elizabethan Gardens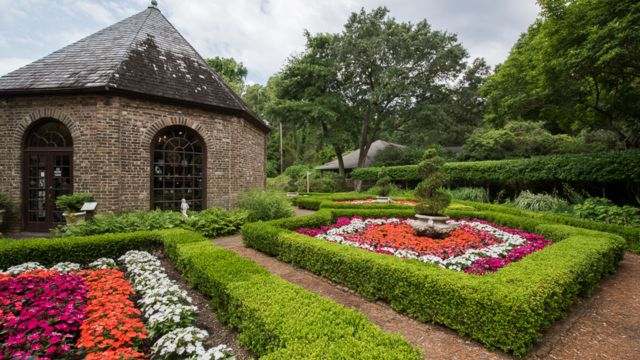 The Elizabethan Gardens are temporarily home to peacocks, butterflies, deer, and other exotic animals.
You May Like:
The illuminated displays, which were made from flowers, seeds, and other organic materials, join the world's largest bronze statue of Queen Elizabeth I of England and other permanent artworks.
4. Polar Express Train Ride (Spencer)
The Polar Express experience at the N.C. Transportation Museum brings this seasonal favorite to life for you and your family.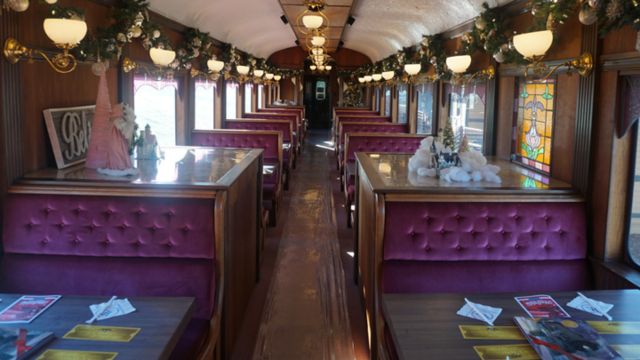 The "North Pole" excursion, which is set to music from the film's soundtrack, includes singing, dancing, a reading of the book, hot chocolate and cookies, and a visit from Santa. For the ride, passengers are invited to dress in their pajamas.
5. Annual North Carolina Chinese Lantern Fest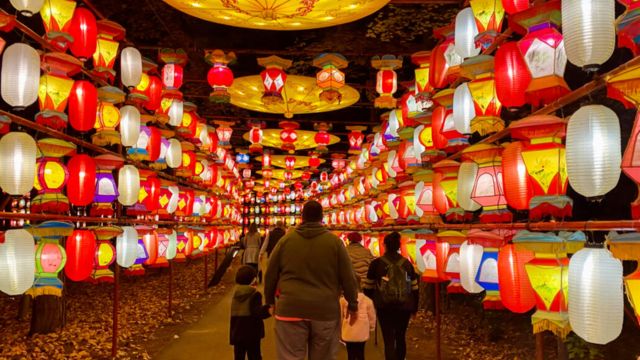 The Chinese Lantern Festival in North Carolina has brand-new exhibits, each of which is made up of a large number of pieces and LED lights. Planning your visit is simple with a range of ticket options, including Twilight, Any Night, and VIP. Additionally, there will be artistic crafts and cultural events.
6. Tryon Palace's
In December 1770, when Governor William Tryon hosted his inaugural party at the opulent Georgian-style mansion where he would live and oversee the government, the overburdened colonists had a serious case of the humbug.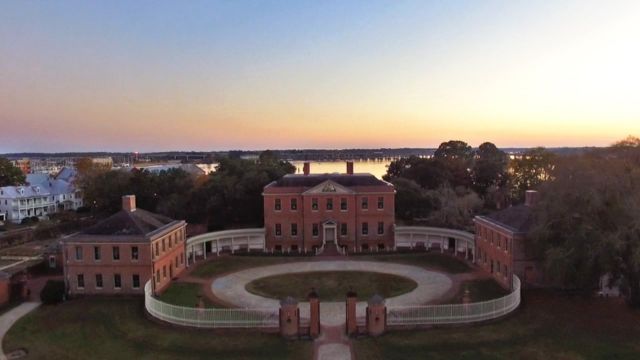 With holiday-themed tours provided during the season, the historic Tryon Palace site recreates the impact of the event 2.5 centuries later. Additionally, the annual Candlelight Nights are held on December 10 and 17, with celebrations illuminated by candlelight, fireworks, and classic circus acts.
7. Winterfest at Carowinds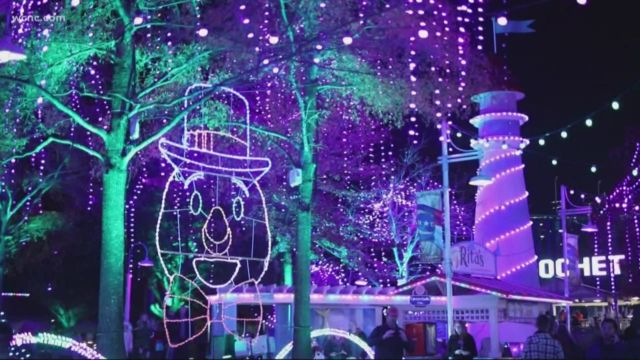 Carowinds, one of the most well-known amusement parks in the South, transforms into WinterFest with tens of thousands of sparkling lights, a big Christmas tree, spectacular decorations, live performances, and strolling performers. Special seasonal foods and desserts also fill the midways.
8. Kersey Valley Christmas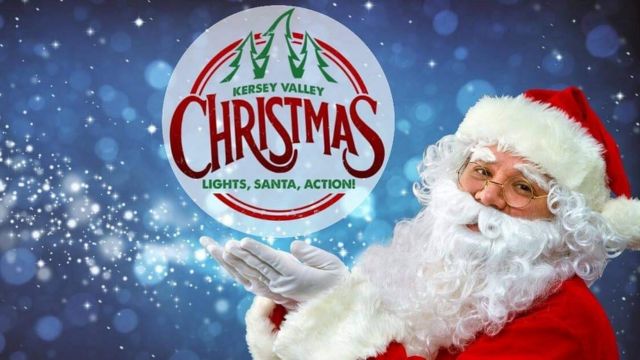 Kersey Valley Christmas is produced by the same people who make one of the best-haunted attractions in the nation a reality.
You May Like:
A hamlet of one million Christmas lights, train and wagon rides, jumping pillows, Santa's workshop, and even a Grinch Cave are all part of this massive family-friendly event's inaugural year.
9. Ice Skating at the US National Whitewater Center
The 17,000-square-foot ice rink at the U.S. National Whitewater Center, which is 20 minutes outside of Uptown Charlotte, features many distinct skating zones on the upper pond.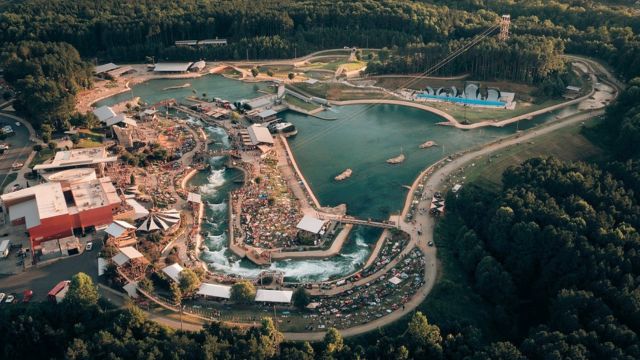 Skating requires an activity pass for a single day. Bonus: A mobile Airstream on the ice serves hot cocoa, wine, and craft beer.
10. Piedmont Winterfest
Prepare yourself for Piedmont Winterfest at the Southend in downtown Greensboro. On Tuesday nights, take your hand at curling while you rock those figure eights on the recently constructed ice rink.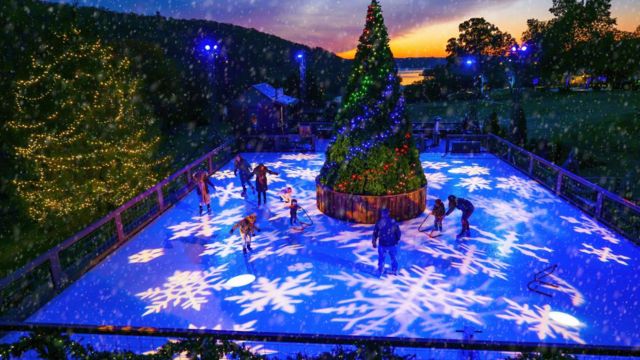 This holiday season, North Carolina is home to hundreds of fantastic activities. Search our calendar to find the event that most closely matches the experience you're looking for.
Conclusion
Since most Americans are unaware of how amazing North Carolina is and all that it has to offer travelers, it is one of the most underestimated states in the union. North Carolina is unique in that it has a little something to offer everyone.
In addition to the many beaches, there are also many mountains and stunning scenery, which heighten the excitement. Also particularly captivating for adventure seekers is the location.