We can't start celebrating Christmas until Queen Mariah gives her approval. The top activities for Christmas and the holidays in NYC have been compiled by us in advance. The Rockefeller Center Christmas Tree, light festivals, and the best holiday markets in NYC can be found throughout the city, from uptown to downtown.
During NYC's most delightful time of year, we have unique activities for you to partake in whether you want to express your inner elf or grinch.
Best Places to Visit in New York During Christmas
As the holidays draw near, we'll be updating the list, so be sure to check back for updates.
1, The Rockefeller Christmas Tree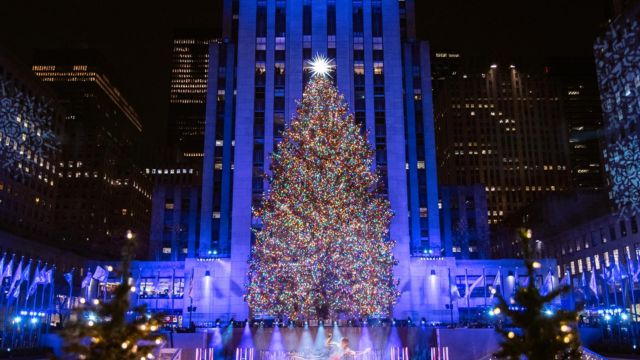 The Christmas Tree (NYC's pride and joy) is a beaming and brilliant symbol of the holiday season. Tourists and even native New Yorkers sure do love this Norway spruce. The trees change, but the annual sense of wonder remains the same.
2. Lightscape at Brooklyn Botanic Garden
The Brooklyn Botanic Garden is bringing back its gorgeous, after-dark illuminated spectacular to its grounds from November 17, 2023–January 1, 2024. Lightscape, an illuminated trail of art from local and international artists, features the iconic Winter Cathedral and a larger Fire Garden—all set to over a million lights, colors, and music.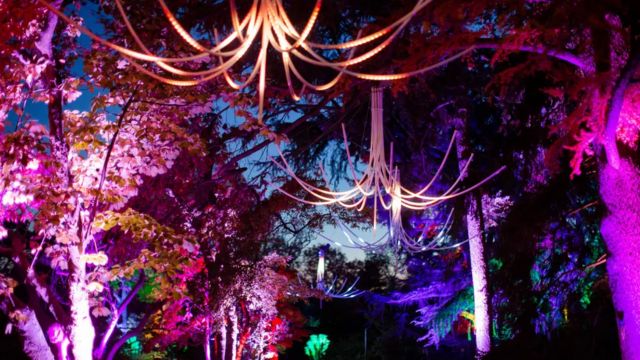 This year, it has been reimagined with a longer trail and new immersive experiences along the way, including "Supernova," a 24-foot-high illuminated Moravian star, a sparkling new Chandelier Walk, and a giant red poppy blossoms of Floraison that hover above the trail.
See more:
As always, a curated playlist of music brings the light art to life, but this year, BBG is celebrating the 50th anniversary of hip-hop with "Kaleido Circle," an illuminated area in Oak Circle that will play a mix of hip-hop songs by influential Brooklyn musicians, curated by Queens-based artist Sherwin Banfield.
3. Dyker Heights Holiday Lights
Christmas Lights display has definitely earned its stripes as one of the best New York attractions. What's not to love about all that razzle-dazzle to get you in the Christmas spirit?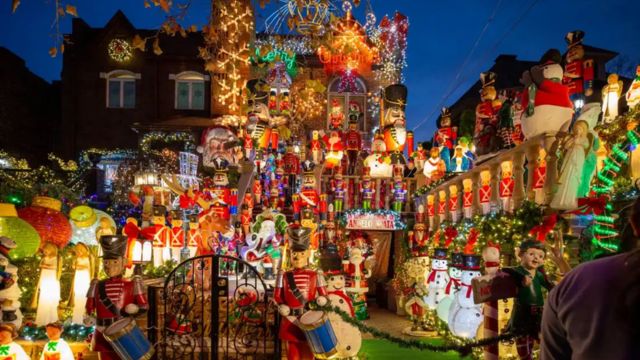 The Brooklyn neighborhood is home to the most over-the-top Christmas light decorations with life-sized Santas, sleighs, snowmen, and some houses even bump Christmas carols from loudspeakers. Crowds of all ages flock to the Kings County neighborhood to wander down the multiple blocks and avenues.
4. Holiday pop-up bars Miracle and Sippin' Santa Restaurants Drinking
The team behind two of the best holiday pop-up bars in the city—Miracle on 9th Street and Sippin' Santa's Surf Shack—have announced that this year's decked-out editions will be popping up beginning November 2023.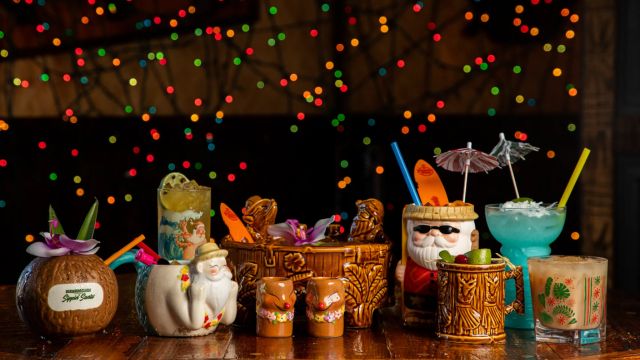 Since its founding in 2014 by bar owner Greg Boehm at his East Village cocktail den Mace, Christmas-themed Miracle pop-up bars have become a staple of the holiday season in New York, with their kitschy, over-the-top decorations, festive original cocktails, and general good cheer.
Two years later, it expanded globally with outposts in Greece, Montreal, and Paris. And this year, Miracle, along with its beachy sibling series Sippin' Santa, will be held at more than 180 drinking establishments across the U.S.
5. New York City Ballet: George Balanchine's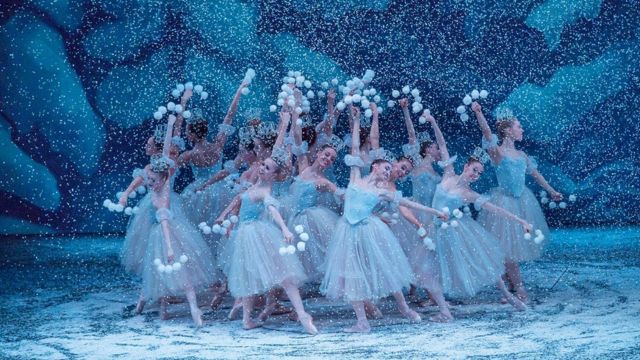 The Nutcracker Dance Ballet Dec 31, 2022, This magical 1954 production, set to Tchaikovsky's incredible score, includes the full New York City Ballet company and two casts of School of American Ballet students, as well as an onstage blizzard and a Christmas tree that grows from 12 to 40 feet. In the end, however, Balanchine's enchanting choreography is what holds it all together.
6. Ice skating
It's time to put your skates on because New York City's top ice rinks are eagerly awaiting your arrival. NYC, one of the most popular destinations to spend the holidays in, offers a variety of indoor and outdoor rinks where you can glide and hone your toe leaps.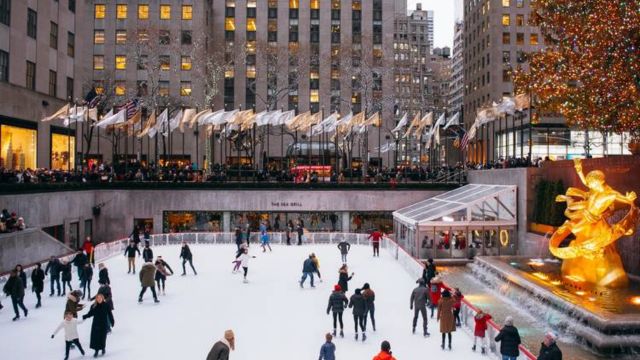 We've evaluated the best locations in NYC, from the famous Rockefeller Center Rink to more low-key rinks in parks like Central Park, to help you narrow down your choices.
7. Bryant Park is the Bank of America Winter Village
In all its Christmas splendor, Bryant Park's Winter Village will be back. The park is one of the greatest in NYC, and there are roughly 60 food and retail stalls on the premises. For your family and friends, expect to find plenty of one-of-a-kind, handmade items that are exclusive to New York City.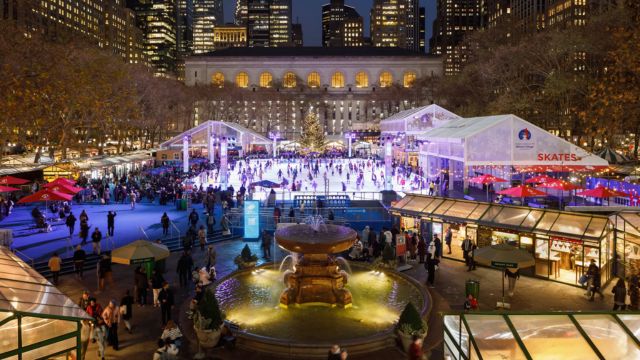 After working up an appetite on the 17,000 square-foot ice skating rink, fill up at The Lodge Deck, a temporary restaurant located next to it, where you can enjoy festive beverages and filling meals.
See more:
The exhibit for small, minority-owned businesses, called Small Business Spotlight, should not be missed. The Picnic Day, Avalah, Cocoa Puzzles, and The Winsome Apothecary are a few of the featured companies.
8. Displays in holiday windows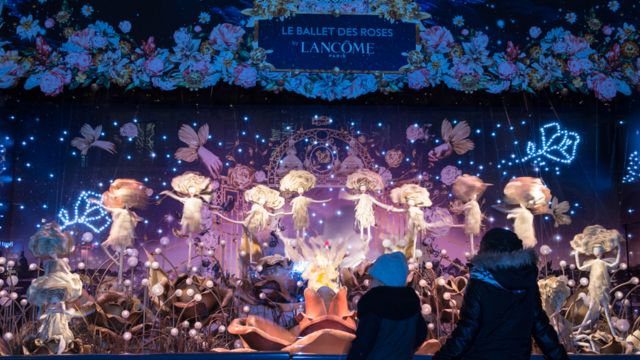 Holiday window displays are always magical at places like Bergdorf Goodman, Macy's, and Bloomingdale's. Even for locals, these holiday displays at Herald Square and Fifth Avenue retain a nostalgic dreaminess that only appears once a year. Tourists aren't the only ones who can enjoy them.
9. Winter decorations in Central Park
The Charles A. Dana Discovery Center has been decorated with holiday lights by the Central Park Conservancy to welcome the season for more than 25 years. You may find it at Central Park's northeastern corner.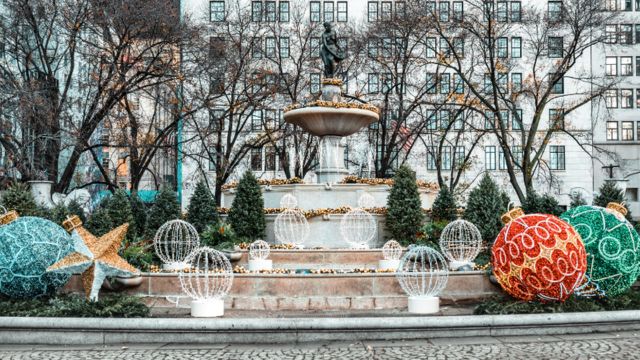 Go to Tavern on the Green in the park's southwest section after that. The famous restaurant has decorated a 20-foot Christmas tree with 10,000 lights, 2,000 decorations, and to shine through Central Park. While you're there, grab a meal or a beverage.
10. A meal at Rolf's Restaurant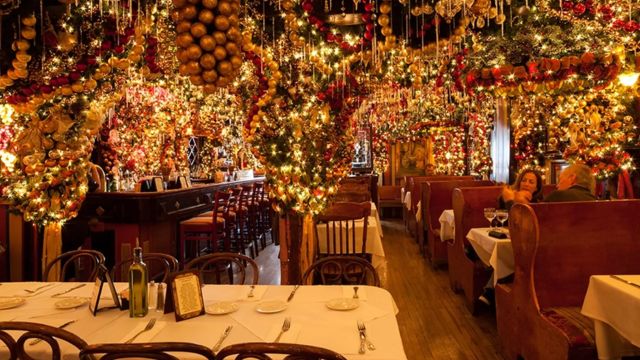 By hanging tens of thousands of lights, ornaments, and garlands across its cozy interior, this establishment goes above and beyond for the holidays. Admire the shiny objects, then chow down on some substantial sausages and German beers.
Conclusion
This guide will provide you with all the information you need on what to do in New York during the Christmas season to have a merry and bright vacation.
I'll discuss my top Christmas activities in New York City as well as my favorite things to do in New York throughout the holiday season after spending multiple Christmases there.