In the state of Montana, winter is a unique season. Throughout the colder seasons of the year, the national forests and mountains of Montana acquire a fresh layer of snowy appeal. And inside these snow-covered landscapes, the lowering temperatures herald an entirely new category of attractions and activities.
One of the top ski and snowboard areas in the nation is in Montana. Montana ski resorts provide quick lift lines and jaw-dropping topography in addition to hundreds of acres of skiable terrain. The more mountainous western portion of Montana is home to many of the top ski resorts.
But the state as a whole offers a wide range of fantastic outdoor winter activities. Cross-country skiing, snowmobiling, and hot spring visits are some more popular winter activities. All of these activities and more are made possible by the ten separate national forests that make up the state of Montana.
Best Places to Visit in Montana in Winter
These winter activities in Montana can help you prepare for your next adventure:
1. Whitefish Mountain Resort offers skiing and snowboarding
One of the best spots to visit in Montana during the winter is Whitefish, which is in the northwest of the state and reachable by Amtrak. The slopes of Whitefish Mountain Resort, which are just outside your back door, provide a large portion of the winter's thrill.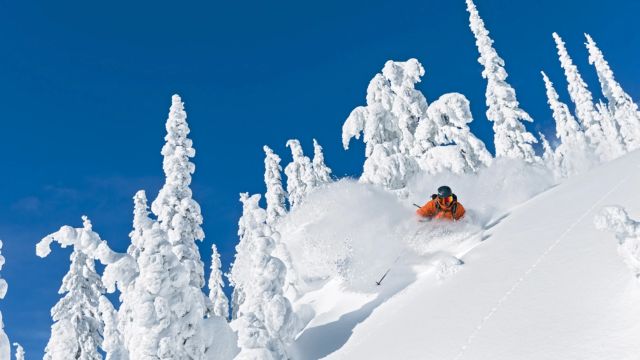 Skiing at the "Big Mountain" behind Whitefish offers countless fresh tracks to make with more than 3,000 acres of accessible terrain. Additionally, the resort's eleven chairlifts make it simple to get about. On sunny days, the slopes offer stunning views of Glacier National Park and the nearby Flathead National Forest.
2. Skiing with cross-country skis in Yellowstone Park
Even though Wyoming hosts a large portion of Yellowstone National Park, Montana is home to the park's two northern entrances. The park's Northeast Entrance is reachable through the popular Beartooth Highway during the summer. Wintertime vehicle access is prohibited along this beautiful area.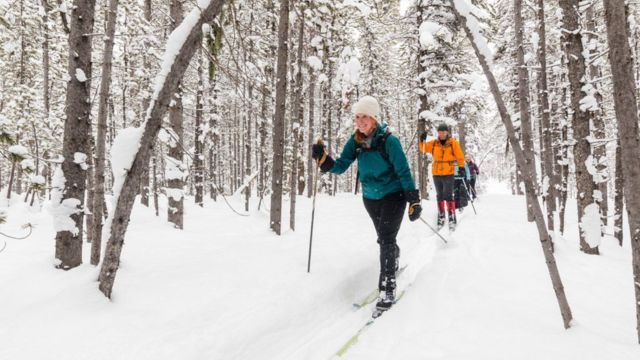 Through Paradise Valley, the Gardiner Entrance is located 80 miles south of Bozeman. This entrance, which initially passes via the appropriately called Boiling River, leads to the Mammoth Hot Springs region of the park.
See More:
A world of steaming travertine terraces is revealed by snow-covered boardwalks at Mammoth Hot Springs. The melted snow that surrounds the borders of these hydrothermal phenomena makes them even more beautiful.
3. Bathe in the Chico Hot Springs
Nothing goes together with cold weather like a little heated steam. Montana is known for its industrial hot springs that are excellent for soaking. Chico Hot Springs, which is situated in Paradise Valley close to Pray, Montana, is one such renowned attraction. This venerable establishment provides much more than just a dip in its two outdoor pools.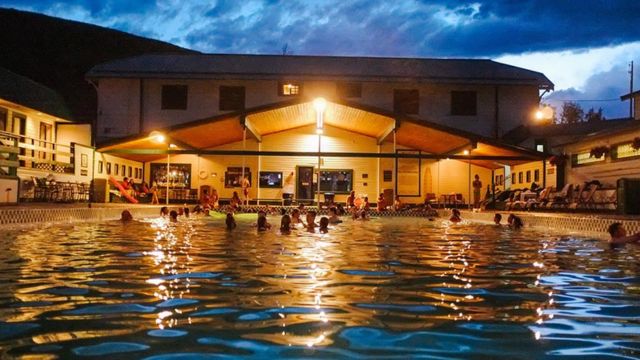 Without abandoning its roots, Chico, which was founded in 1900, has become more well-known as a winter vacation spot. The resort offers a variety of lodging alternatives, including historic Main Lodge rooms that are decorated with antiques. Additionally, the Chico Dining Room in the Main Lodge offers some of Montana's most opulent dining options.
4. View a Live Performance in Missoula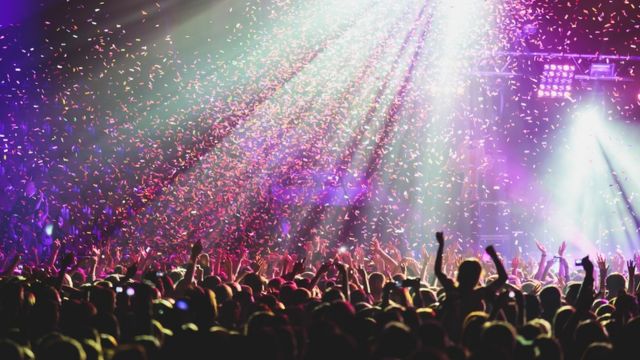 Winter in Missoula is kept warm by creative activity. The university city is bursting with cultural offerings all year long, and the winter is no exception. The early sunsets of winter are no problem in Missoula when it comes to nighttime entertainment, with live storytelling events at the historic Wilma Theater and weekly films at the Roxy Theater.
5. Hike in the snow in Glacier National Park
Northwest Montana is home to The Crown of the Continent. It may also be referred to as Glacier National Park. Over three million visitors come to Glacier National Park each year to see the park's stunning alpine peaks. These visits total over two million and take place in June, July, and August. Winter is a great season to visit Glacier because there are fewer visitors.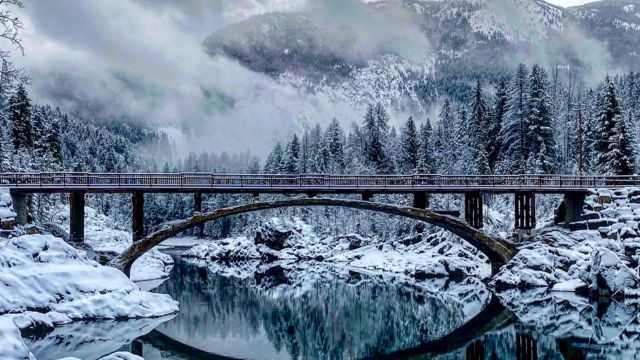 Winter in Glacier is very lovely, except for the absence of tourists. Winter makes it more difficult to travel to this isolated area of the country, but if you do, you'll find plenty of ways to stay toasty in this winter wonderland. All season long, a few of the park's roads are left unplowed. Cross-country skiing and snowshoeing are the finest ways to tour the park.
6. Big Sky dog sled
Dogsledding is the best form of winter transportation. Without a squad of prepared and trained sled dogs, though, it's not exactly a simple sport to start. Fortunately, a number of commercial dogsledding businesses in Montana provide customers the opportunity to mush one of their expert packs.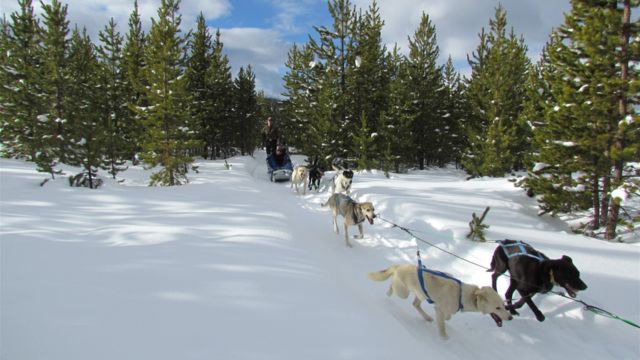 There are two reputable dogsledding outfitters in the adventurous town of Big Sky, which houses Big Sky Resort. Two-hour treks through the nearby forest are available from Yellowstone Dog Sled Adventures and Spirit of the North Dog Sled Adventures. These dogsledding trips offer more than just a ride-along experience; participants learn how to push a team of sled dogs independently.
7. Visit a museum in Bozeman
Cities like Bozeman feature a number of fascinating exhibits and interesting museums if you're looking for indoor winter activities in Montana. The renowned Museum of the Rockies is one of Bozeman's top museums. The Smithsonian Affiliate Museum receives a lot of visitors all year round.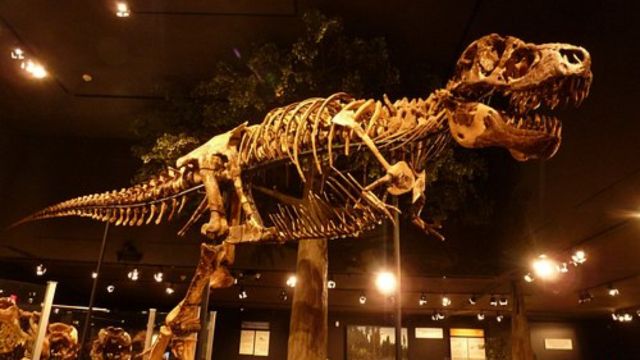 The Siebel Dinosaur Complex is the Museum of the Rockies' (MOR) primary attraction. One of the world's greatest collections of dinosaur fossils can be found in this award-winning exhibition. One of the rare Tyrannosaurus Rex fossils on exhibit is part of the collection.
8. Book a cabin with the Forest Service
Ten distinct national forests can be found within the boundaries of the state of Montana. This astounding amount of public land remains active all year round. Rustic cottages that are available for overnight stays are one special resource dotted throughout Montana's national forests.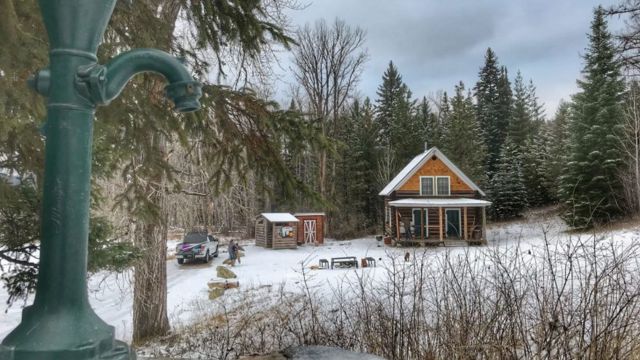 The Forest Service operates a variety of sizes and types of cabins. A woodfire stove, bunks for a sleeping pad, and some lighting (like kerosene lamps) are typically included in cabins. Although outhouses are always close by, not all cabins have indoor plumbing or electricity.
9. Skiing in the Bitterroot Mountains
In the winter, the state of Montana is covered in snowmobile paths. Depending on the amount of snow, the normal snowmobile season lasts from December through April. Western Montana is where the best riding is found. Many outfitters in this region of the state offer tours and rentals for people who don't have their own snowmobiles.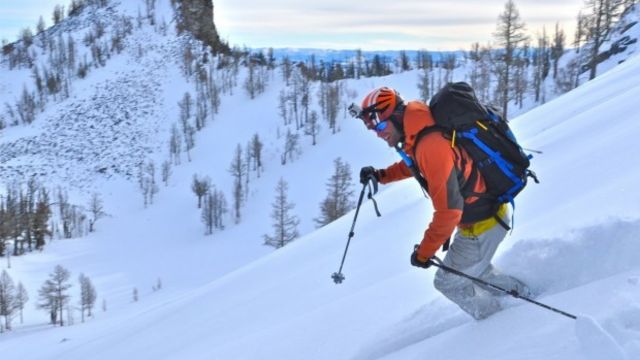 The Bitterroot Mountains in southwest Montana provide several routes to explore in addition to many other adventures.
See More:
With more than 50 miles of groomed routes, the Skalkaho Snowpark is one of the most well-liked places to snowmobile in the Bitterroots. With its astounding 250 miles of interconnecting trails, Lolo Pass is also a popular location for snowmobiling nearby.
10. Near Helena, Ice Fish
For some fishermen in Montana, the fishing season continues through the winter. Throughout the state, lakes and inlets freeze over, creating ideal ice fishing conditions. There are various sites to cast a line in southwest Montana's reservoirs and tributaries surrounding Helena.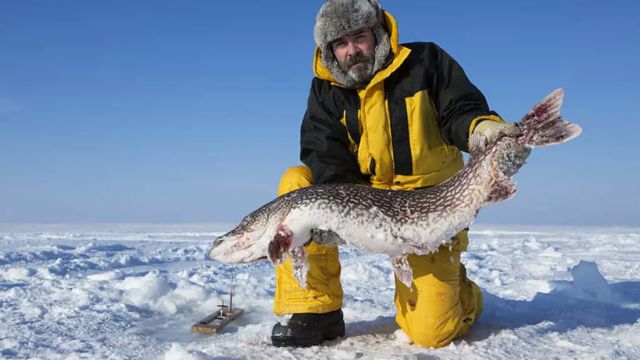 Holter Lake, Hauser Lake, and Canyon Ferry Lake are a few of the lakes near Helena where you may go ice fishing. The capital city is only one hour's drive from each of them. One of Montana's best lakes is Canyon Ferry Lake. The majority of the winter is spent with biting perch and rainbow trout.
Conclusion
No matter the season, Montana is an incredibly beautiful place, but the coldest parts of the year are when it really comes to life. You may experience a beautiful winter wonderland at many popular locations in Montana.