Summertime means having fun on the water, and Michigan's lakes are the perfect setting for this. In actuality, the Great Lakes encircle the majority of the state. The state makes a great destination for a lake trip for more reasons than just its warm water and beaches.
The atmosphere is enhanced by the tiny towns, while the large cities provide a wide variety of entertainment, dining, and drinking options. For a memorable getaway, reserve a stay at one of the numerous Michigan vacation rentals. With that said, travel to one of these Michigan summer vacation spots for a fantastic time.
Best Places to Visit in Michigan During Summer
To properly celebrate, I've put up a list of the top 10 summertime destinations in Michigan, listed in no particular order:
1. Grand Rapids, MI
All ages may have fun in Grand Rapids. You can see tigers, lions, chimpanzees, and dart frogs at the John Ball Zoo. Children will adore the petting zoo as well. Another excellent summertime activity nearby is Millennium Park. Take a walk on one of the park's pathways or rent a boat to explore the lake.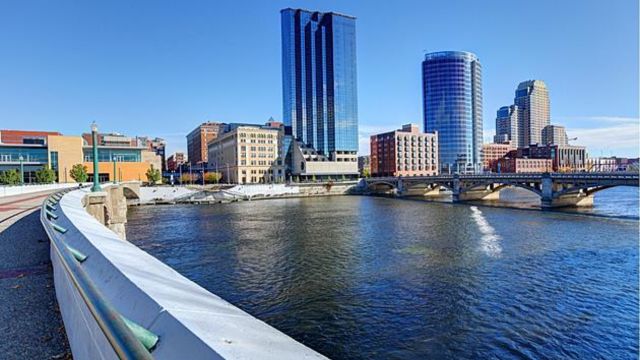 In fact, Grand Rapids is "Beer City, USA." There are numerous breweries lining the streets that provide tours and tasting opportunities. One of the breweries that call Grand Rapids home is Founder Brewing Company.
There is a taproom next to the brewery where you can sample exclusive Founders beers. The taproom's outdoor patio is especially well suited for summer, where you may enjoy fine beer with friends or loved ones while taking in the summer sky.
2. Traverse City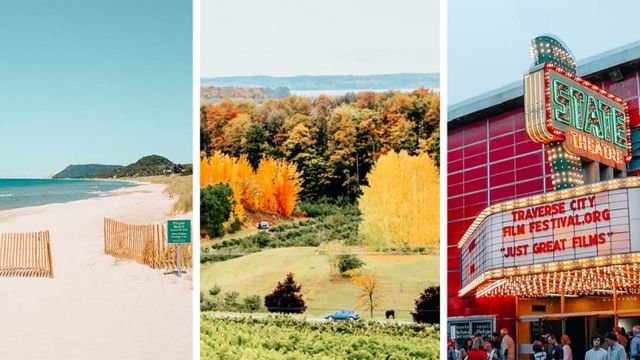 Traverse City is the heart of a great wine country and is situated on the lovely Traverse Bay. Wineries in this region provide visitors the option to take tours and taste the many different varietals their vines produce. It is a wonderful activity to do with your significant other on a sunny day.
See More:
Visit Pirate's Cove Adventure Park with the kids for a more active afternoon. A zip line, bumper cars, and water coasters combine for a thrilling experience. Visit the Music House Museum as well, where you can hear live music being played on vintage mechanized instruments.
3. Ann Arbor
Rent a vacation home in Ann Arbor to spend the summer in a charming city with lots of nearby attractions. Hikers, bikers, and canoeists enjoy day trips to Hudson Mills Metropark and Argo Park. Ann Arbor boasts plenty of bookstores, gift shops, and apparel stores to keep you busy if you get need to go shopping.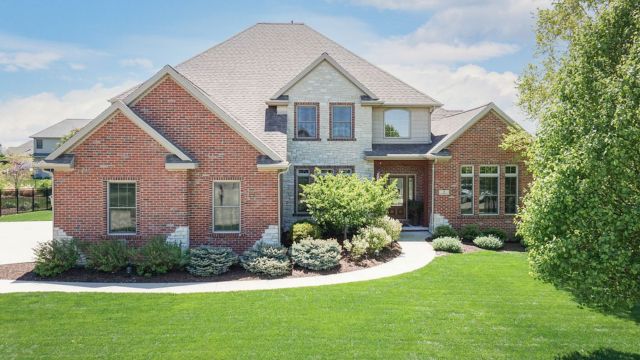 For a leisurely evening of cooking inside, you can purchase fresh, regional food from the Westside Farmers Market during the summer.
4. Holland
Beyond only sharing a name, Holland and its European namesake are related. There are many tulips in this area, and a Dutch windmill can make you believe you are in another country.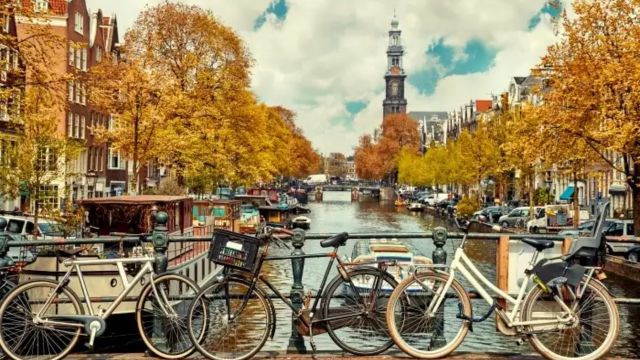 In addition to beaches for picnics and relaxation, this small, charming town also offers Lake Michigan waters for paddle boarding and kayaking.
5. Detroit
Detroit features all the city's attractions, including a selection of upscale restaurants and shopping venues. The Henry Ford Museum is located in Detroit, also referred to as "Motor City," and it houses educational exhibits about this famous automobile pioneer.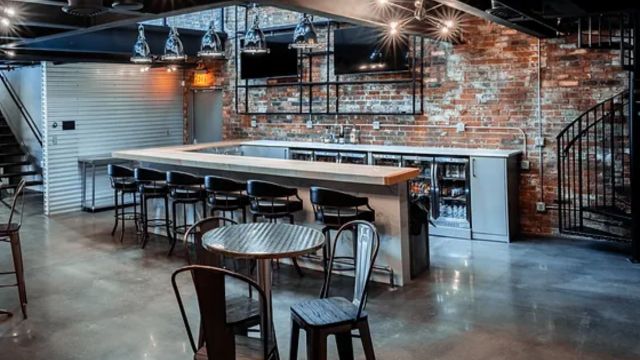 For thrilling outdoor music, check out the Detroit Symphony Orchestra's summer concert program. If you enjoy baseball, the summer is the ideal time to visit Comerica Park, the Detroit Tigers' home field.
6. Southern Haven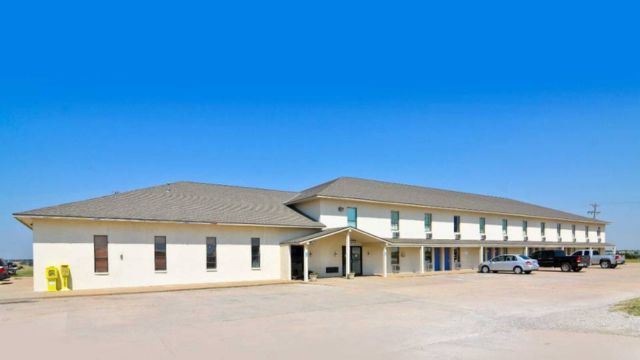 Another fantastic lakeside resort in Michigan is South Haven. The South Haven Lighthouse and Kids Corner Playground, which offers a playground and picnic space, are located on South Haven's lakeshore in addition to offering chances for swimming and tanning. Check out Gingerman Raceway's summer schedule if you want to see some thrilling auto racing.
7. Frankenmuth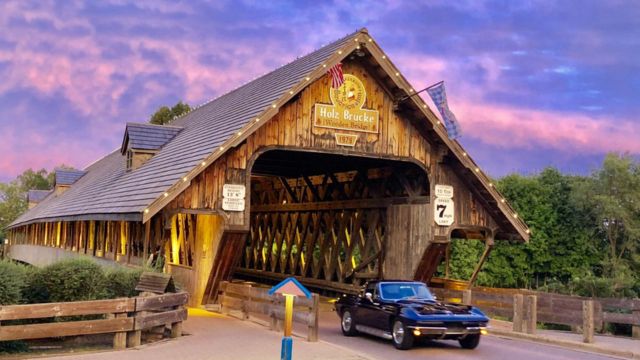 Frankenmuth is a lovely tiny town with Bavarian-influenced architecture. In fact, you should make it a point to merely stroll past the elaborate German structures outside. There is a ton lot do here as well.
Take a leisurely journey on a riverboat or a horse-drawn carriage. For thrilling zip-lining, go to Frankenmuth Adventure Center. The town's numerous events and festivals, which take place all year long, especially in the summer, reflect its rich German heritage.
8. Lansing, Michigan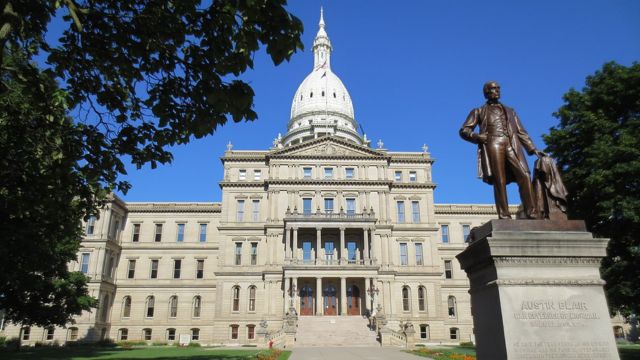 In the capital of Michigan, take a tour of the State Capitol building. The Eli and Edythe Broad Museum for Contemporary Art is one of many excellent museums located in Lansing. This museum is worth seeing since it features artwork and artifacts with a contemporary flair.
See More:
Visit the Impression 5 Science Center, where interactive exhibits teach visitors about everything from water to electricity to moving objects, to help your youngsters release their creative thinking.
9. Kalamazoo
Try Kalamazoo if you're seeking a vacation rental close to both the outdoors and the city. Many hiking and biking paths may be found in this city, and the Kalamazoo Nature Center hosts exhibits and educational activities about the natural world.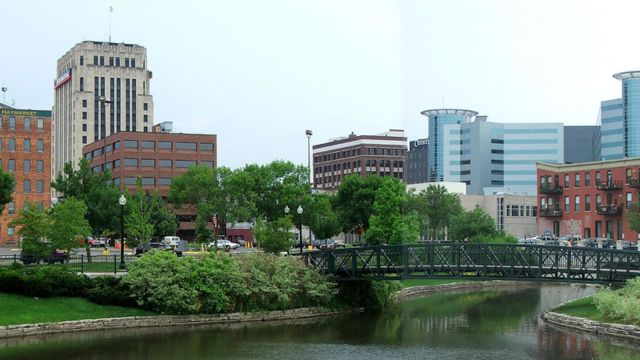 Heritage Guitar Inc., which creates exquisite hand-crafted guitars and also provides public tours of the facility, is one of the city's unique attractions. Visit the Air Zoo as well for engaging aviation exhibits.
10. Sault Ste. Marie
This charming Michigan village dates all the way back to the seventeenth century. It has a downtown brimming with stores and eateries, as well as parks with room for the kids to run. It is not far from the Canadian border.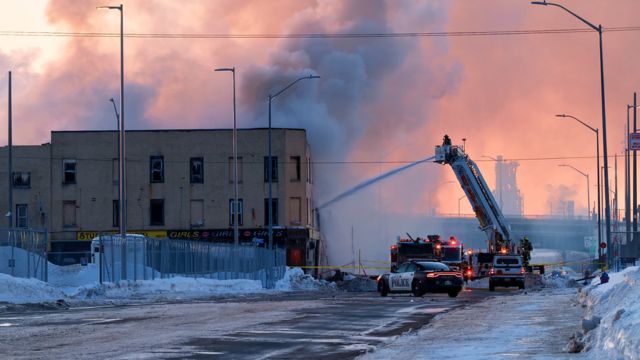 Go to Soo Locks Park to see the enormous freighters there. The Point Iroquois Lighthouse is close by. Lake Superior can be seen from the top of the lighthouse, and a museum with historical exhibits is located beneath. Periodic visits during the summer are made by historical interpreters dressed in period attire to share the lighthouse's history.
Conclusion
Every traveler can find something to like in Michigan. The Great Lakes State offers everything, from some of the best lake vacations in the nation to lovely towns and vibrant cities.
It determined the top destinations in Michigan by taking into account a variety of elements, including the number of activities, the range of lodging options, and opinions expressed by travelers.