Medellin is the epitome of 21st-century optimism if there ever was one. This 4 million-person city, which is Colombia's second-largest city after Bogotá and has a cosmopolitan vibe and a comfortable, temperate temperature, hasn't always had it easy.
In 1988, Time magazine dubbed Medellin "the most dangerous city in the world." The Wall Street Journal dubbed it the world's most inventive metropolis in 2013. Today, Medellin is a popular destination for remote workers and digital nomads who travel to the city for more than simply a vacation.
Needless to say, a lot has changed in the past few decades, and this place is no longer under the control of infamous drug lord Pablo Escobar. Far from being lacking in activities for different categories of tourists, Medellin offers much more than other comparable-sized cities.
Best Places to Visit in Medellin Colombia
Many of Medellin's top attractions are dispersed across the city, in contrast to other sizable South American towns where the old town center often holds the majority of sights. It takes time to see and do things because of this and the heavy traffic, so make your plans appropriately.
1. Wander El Poblado's Streets
The El Poblado district is the main draw in Medellin. Restaurants, cafés, and boutique stores are located along shady lanes that are surrounded by large, leafy trees.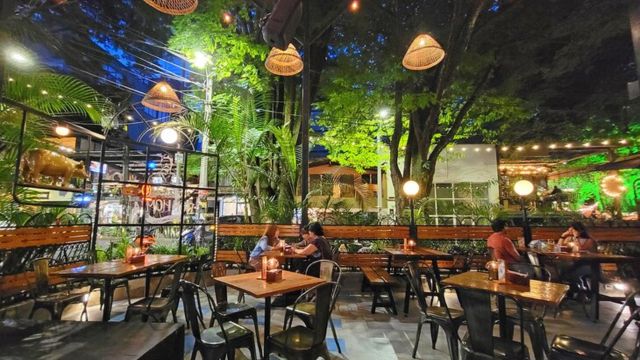 With a huge leaf canopy above and a tiny river tumbling below the sidewalk, walking along some of the roadways gives the impression that you are in a park. It's a great region to base oneself in the city and a great place to explore during the day or for nightlife.
2. The Metrocable in Medellin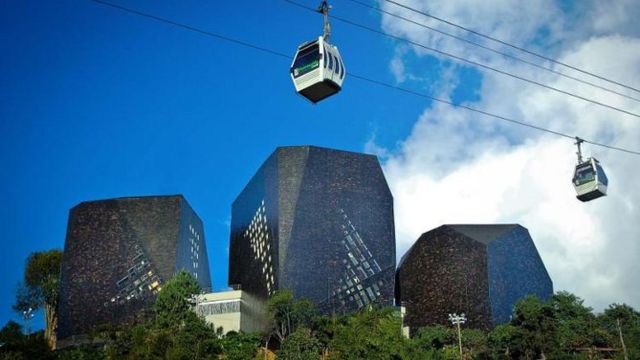 The simplest method to view the surrounding area from Medellin, which is located in a large Andean bowl, is to simply board a bus or train and connect to the Medellin Metrocable.
See More:
These cutting-edge cable cars soar above the city and into the neighboring hills, providing breathtaking views ideal for serious photographers. One option is to take Line J to an amazing overlook close to the last stop at La Aurora, passing over social housing towers and smaller shantytowns.
3. Plaza Botero
Local hero Fernando Botero gave the city of Medellin 23 of his monumental sculptures, which are scattered throughout the plaza with the same name (located close to Parque Berrio metro station).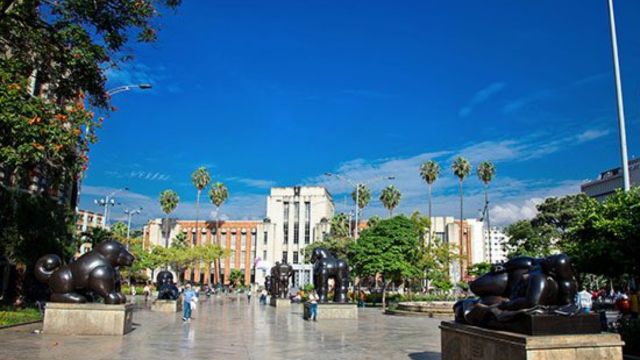 These bulky figures, which range from chubby Roman legions to overstuffed animals, have come to represent downtown Medellin and are undoubtedly some of the most photographed pieces of art in all of Colombia. The Rafael Uribe Palace of Culture's elaborate black-and-white patterns, which they are juxtaposed against, serve to emphasize their overall beauty.
4. The Antioquia Museum
The Museum of Antioquia (Museo de Antioquia) houses even more of Botero's creations, including well-known paintings like La Muerte de Pablo Escobar (the death of Pablo Escobar).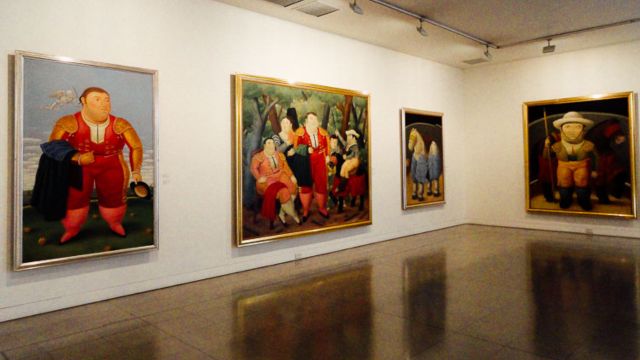 This three-story building, which forms part of Plaza Botero's western border, houses the second-oldest museum in the nation. It covers a wide range of artistic styles, from pre-Columbian Colombia through contemporary masters like Botero. Pre-Columbian pottery, furniture, and ceramics are also included in the collection.
5. Shopping in Medellin's downtown
A true shopping haven may be found south and west of Plaza Botero. You can easily find the center by strolling down the Calle 52, which is only for pedestrians.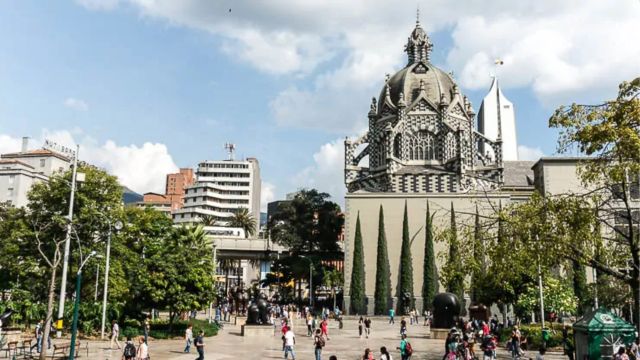 There are countless stores offering almost anything you can think of across the entire neighborhood. Long galleries in several of the buildings create an area of modest businesses that resembles a maze. If you enter one by accident, you might not be sure how to get out.
6. Comuna 13
Previously, Comuna 13 was Medellin's most violent area. With tour groups walking through its streets covered with graffiti, it is now quickly becoming one of the city's top tourist destinations. Why? Community pride has increased thanks to an expanding network of outdoor escalators that connect Comuna 13's cliff-clinging neighborhoods. This system has also helped reduce crime.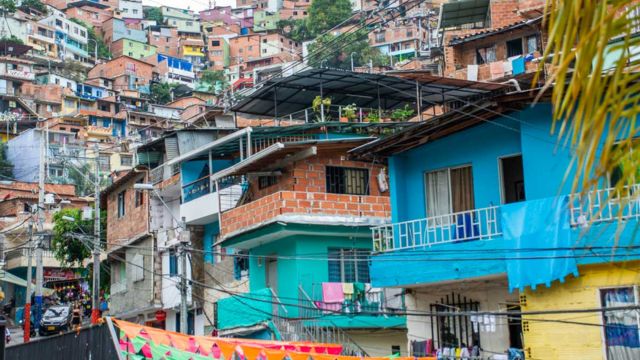 The borders of the escalator route have been brightened by vibrant murals painted by many of the escalator operators who are also street artists. These paintings simultaneously represent the neighborhood's difficult past and provide optimism for a bright future. It's advisable to join a tour led by an English-speaking guide from a company like Comuna 13 Tours to get the most out of your trip.
7. Guatapé
It can be difficult to leave Medellin because there is so much to see and do there. One of the most popular destinations, nevertheless, is 90 kilometers outside of town. A monolithic rock feature called El Peón de Guatapé rises 200 meters above the surroundings.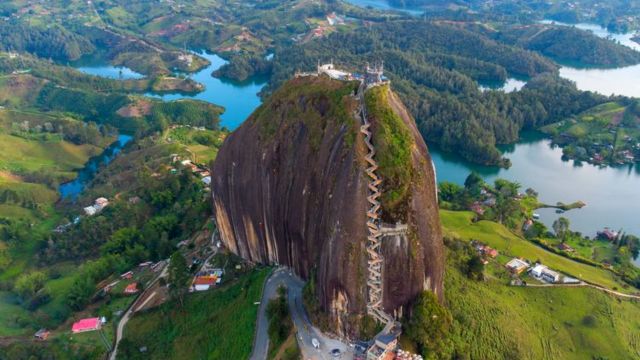 360-degree vistas of the Guatapé Reservoir, a man-made lake with several tentacles surrounded by holiday houses and hotels, are your reward for ascending the 750 concrete steps to the top.
See More:
Before making the long descent back to the bottom, visitors can cool themselves at the many drink stands and covered tables on the viewing platform up top.
8. The Medellin Museum of Modern Art
The up-and-coming Ciudad del Rio neighborhood, a former industrial region along the Medellin River that has been gentrified in recent decades and is now home to artists' lofts, sculpture-filled parks, and upscale eating, is without a doubt the home of this modern art museum.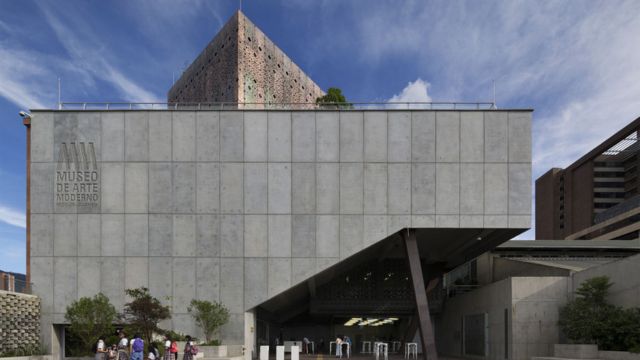 The MAMM exhibition space, which was constructed inside (and all around) the renovated walls of a 1939 steel mill, features works by expressionist Débora Arango and pop artist Beatriz González, among other prominent figures from Colombia's contemporary art scene. For the finest experience, take the elevator to the top floor of this five-story structure and weave your way down.
9. Parque Explora and the Botanical Garden
Want to escape the bustle of the city? 14 hectares of green space are waiting for you in the Botanical Garden, which is close to the Universidad metro station. More than 600 different tree and plant species can be seen in this vast, free-to-enter garden, which also features a lagoon, a herbarium, and a well-liked butterfly habitat.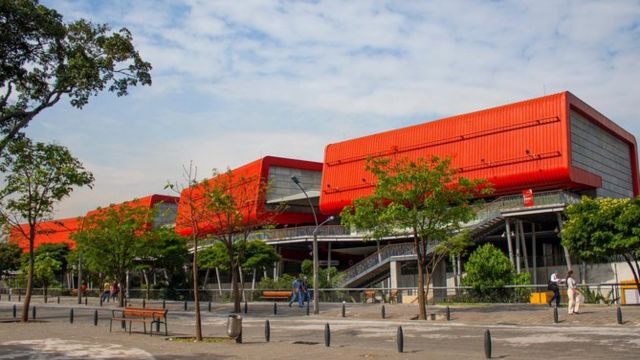 Another must-see location is Parque Explora, which is directly across the street from the botanical gardens. This fun-filled complex for families includes a planetarium, vivarium, and Latin America's largest freshwater aquarium, which features a variety of creatures from the Amazon Basin.
10. Museo Casa de la Memoria (Museum of Memory)
At the Museum House of the Memory, you can learn about Medellin's shady history, collective development, and hope for a better future. In order to provide victims of Colombia's armed conflict with a place to gather and honor their memory, this striking (and free-to-enter) complex opened its doors in 2012.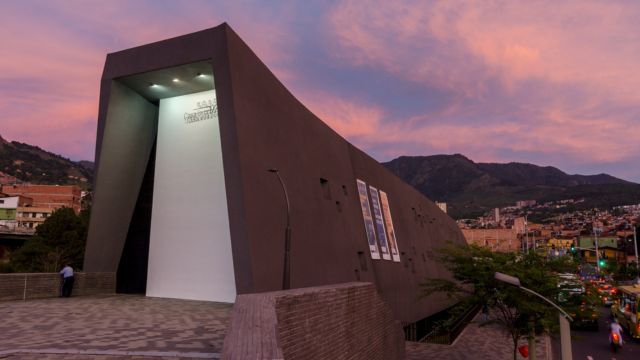 The archive collections show the country's history of paramilitary and drug-related violence as well as the struggle for peace and unification. It's possibly the best location in Medellin for understanding Colombia's newsworthy past and putting a name to the victims of the region's longest-running armed conflict.
Conclusion
One of Colombia's best-kept secrets is Medellin, a metropolis that combines steel skyscrapers, lush mountains, and vibrant pueblos. It's located in an inland valley and is well worth the trip for its laid-back backpacker vibes, exciting nightlife, and gorgeous gardens.
The city is known as the "city of La Primavera Eterna" (the perpetual spring) and possesses the best part: tropical weather all year round. Take advantage of all the best activities in Medellin, Colombia!