One of the most stereotypically American cities is Madison, Wisconsin's capital. A large annual fireworks and music festival takes place there, and Air Force jets often perform flyovers as part of the festivities. It has a wide variety of tourist attractions and activities, as well as numerous high-quality museums and art galleries.
During the warmer months, cyclists flock to the city's extensive network of bike trails. Sailing on Mendota, Monona, or Waubesa lakes is a popular activity for many tourists and locals alike. In the colder months, many people enjoy sports like ice skating, ice hockey, Nordic skiing, and ice fishing.
The city has a long history with the well-known American architect Frank Lloyd Wright, which is one of its main selling points. Wright, a native of Wisconsin, designed a number of significant structures in Madison, including the First Unitarian Society headquarters and a number of private residences.
The Cost of Living in Madison, Wisconsin
A brief rundown of Madison, Wisconsin, United States, living expenses: The median monthly budget for a family of four is $3,975.3 (not including rent).
Without housing, a single person can expect monthly expenses of $1,119.5. Without accounting for rent, Madison is 28.8 percent cheaper than New York.
Which Dish Best Represents Madison and its Surrounding Area?
Wisconsin staples like beer cheese soup, Sheboygan brats, and gooey cheese curds are the best way to end the day.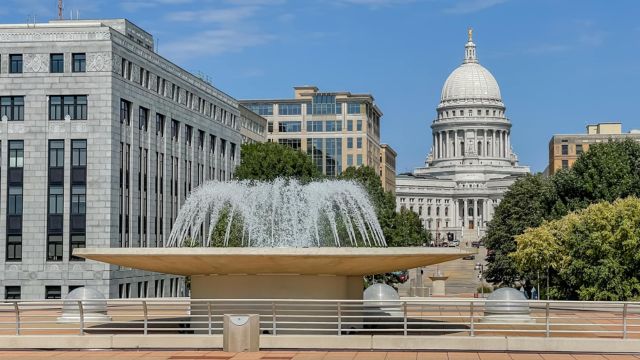 When it comes to great food, Madison is a hidden gem. Madison, Wisconsin, or if you're using this list as a starting point for your own trip planning. Which Madison eateries are on your must-try?
What are the Famous Places at UW-Madison?
In addition to North Hall and Science Hall, the Dairy Barn is also on the National Register of Historic Places. Some of the university's oldest structures can be found in the Bascom Hill Historic District.
The hill has seen its fair share of history, from Civil War drills to romantic meetings to maypole celebrations to parades to demonstrations to gatherings.
Best Places to Visit in Madison WI
Here is a list of the best tourist attractions and exciting things to do in and around Madison, Wisconsin, so you can experience the city to the fullest.
1. The Wisconsin Statehouse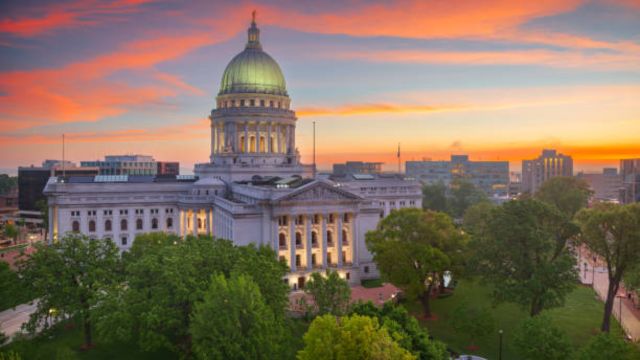 The Wisconsin State Capitol Building stands proudly just blocks from the lakeshore in Madison's downtown (which, thanks to the foresight of city planners, is not dominated by towering skyscrapers). In 1917, construction was completed on a building that would eventually feature a dome just three feet shorter in height than the one atop Washington's Capitol. The building has two massive wings on either side.
See More:
The rotunda's interior is just as beautiful as the exterior of the capitol. The elaborate marble work, the many murals in German, French, and Italian styles, and the enormous, bright skylight are all highlights. Daily tours of the building's interior are one of the best free things to do in Madison.
2. Henry Vilas Zoo in Wisconsin
The City of Madison opened the 28-acre Henry Vilas Zoo in 1924, and it has since become a popular attraction in Madison and a great place to take children. Nearly a million people visit it annually to see the many species of animals that call its many habitats, including the tropics, the arctic, the savannah, and the plains, home.
Fish, rainforest plants, and a free-flight aviary where visitors are surrounded by birds all make up the exhibit's tropical rainforest setting. The polar bears and harbor seals at the Arctic Passage exhibit can be seen in an underwater viewing area, and the grizzly bears enjoy fishing in a nearby stream.
3. Botanic Gardens of Olbrich
Olbrich Botanical Gardens is a sixteen-acre oasis on Madison's beautiful waterfront. Depending on the season, you may be able to enjoy everything from fragrant flowers to unusual foliage.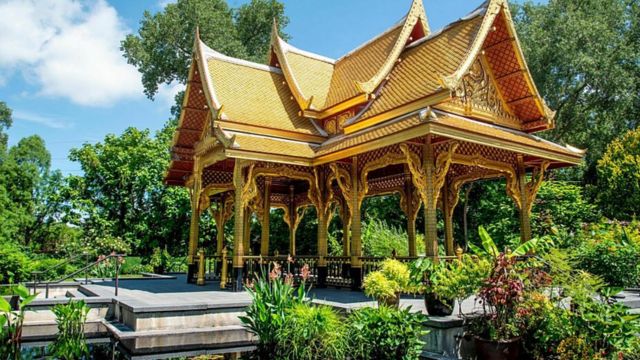 The gardens, which opened in 1952, are well-known for their rose collection and the glass-enclosed Bolz Conservatory. The "sala," one of only four such pavilions outside of Asia, was donated by the government of Thailand and is another major attraction. The conservatory and gardens are free and open to the public every day.
4. Memorial Union Terrace at the University of Wisconsin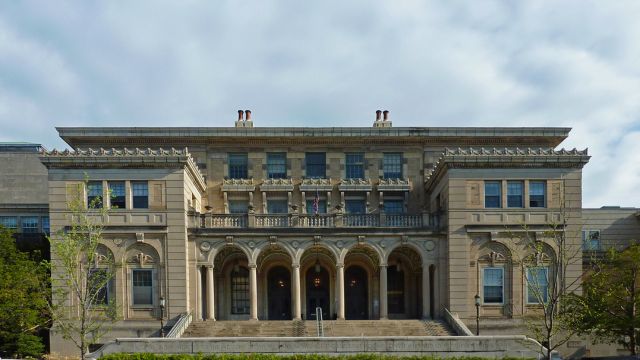 University of Wisconsin students love Memorial Union Terrace, but locals know it as one of the best places to people-watch and unwind. Although access to the Terrace and its many free events is restricted to Union members, visitors can easily obtain a one-day guest pass.
Whether you're here for a picnic or dinner at one of the many restaurants, don't forget to save room for a couple of scoops of the world-famous Babcock Ice Cream. No matter the weather, outdoor movie screenings are held every summer night.
5. The Frank Lloyd Wright-designed Monona Terrace
The Monona Terrace Community and Convention Center, proposed by Frank Lloyd Wright in 1938 but never realized, is a must-see for any fan of his work. This stunning structure on Madison's waterfront was completed in 1997, and it features Wright's original curved glass façade.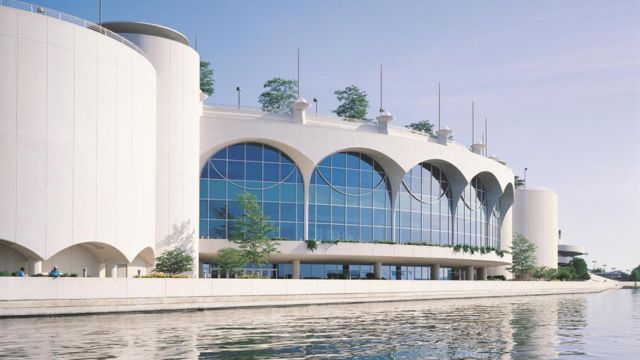 It's a fantastic location for leisure and discovery. You can see the whole city and Lake Monona from its rooftop terrace. There are gift shops, a café (with beautiful views of the lake), and tours of the building available to the public.
6. Activities on Lakes Monona and Mendota During the Summer
Another must-see while visiting the University of Wisconsin is the Chazen Museum of Art, which houses a wide variety of artworks in various mediums.
See More:
Prints, photography, and applied/decorative arts are on display alongside paintings, sculptures, drawings, and watercolors in the permanent exhibitions.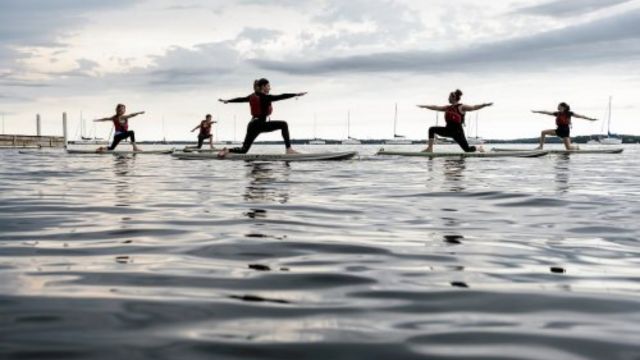 Madison's landscape is highlighted by Lake Monona and Lake Mendota, two of the best lakes in Wisconsin and popular destinations for water-based summer activities.
7. Indulge Your Art Cravings at the Chazen Museum of Art
Another must-see while visiting the University of Wisconsin is the Chazen Museum of Art, which houses a wide variety of artworks in various mediums. Prints, photography, and applied/decorative arts are on display alongside paintings, sculptures, drawings, and watercolors in the permanent exhibitions.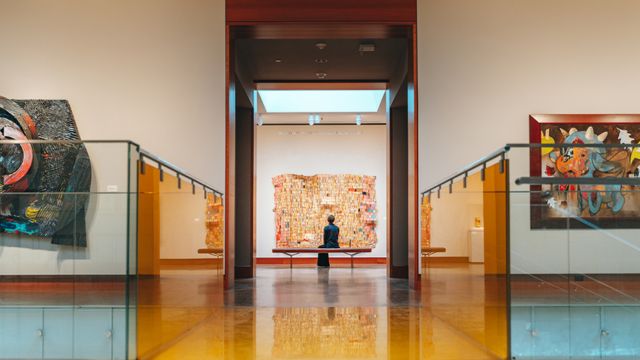 Included in its extensive collection are works by such European masters as Rodin and Gainsborough as well as such American masters as Shusaku Arakawa.
Conclusion
Madison is a great destination for nature lovers. If you're looking for a place to go on a nature-inspired adventure, look no further than Madison, Wisconsin, and its University of Wisconsin-Madison Arboretum.
The city is home to five lakes, over 200 miles of trails, and a campus that spans over 900 acres. It is recommended that families visit the Henry Vilas Zoo, the Madison Children's Museum, and the Olbrich Botanical Gardens, while art lovers should check out the Chazen Museum of Art or take a day trip to Frank Lloyd Wright's Taliesin Preservation.