The city of Louisville, Kentucky, is famous for being the birthplace of the Kentucky Derby, Kentucky Fried Chicken, and Louisville Slugger bats. George Rogers Clark laid the groundwork for the city in 1778, and it was named after King Louis XVI of France. This is the place of birth and upbringing for both Muhammad Ali and Jennifer Lawrence.
The city of Louisville is responsible for producing one-third of all bourbon. On the Kentucky Bourbon Trail, you'll find a few different destinations.
Best Places to Visit in Louisville, Ky
In addition, in 2012, Zagat named Louisville the only city in the United States to make its list of "10 Awesome Foodie Getaways Around the World."
Because of all of these factors, Louisville is not only a fantastic place to visit but also a fantastic home base from which to explore the Kentucky Bourbon Trail. Here is a list of the top 10 spots in Louisville that are considered attractions and sights that tourists and locals alike enjoy going to see.
1. Museum of the Louisville Slugger
This museum and factory in Louisville, which is located in a neighborhood known as Museum Row, is a fantastic site to go on a tour because it combines the two. In addition to visiting a wide range of other exhibitions, you will also get the opportunity to discover everything there is to know about the history of Louisville Slugger baseball bats.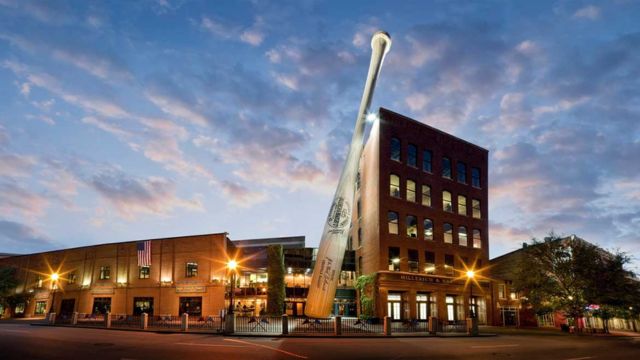 Those individuals who have an interest in the history of baseball and would enjoy coming here will enjoy seeing the factory where these iconic bats were manufactured.
2. The Mega Cavern in Louisville
The Mega Cavern in Louisville is the ideal destination for families who are interested in having an experience that is both unique and one that will stick with them forever.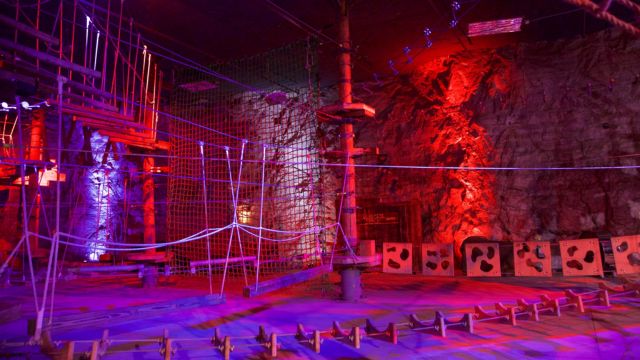 This location, which is part of a corridor that extends for seventeen miles and is located beneath the city, is where you should go to have a fantastic underground experience.
3. Museum of the Kentucky Derby
Because it is the location of Churchill Downs racecourse, Louisville has become well-known for hosting the Kentucky Derby, a horse race that is popular around the world.
See More:
This museum is a good alternative for individuals who are interested in racing as well as others who are interested in this significant element of the history of the region.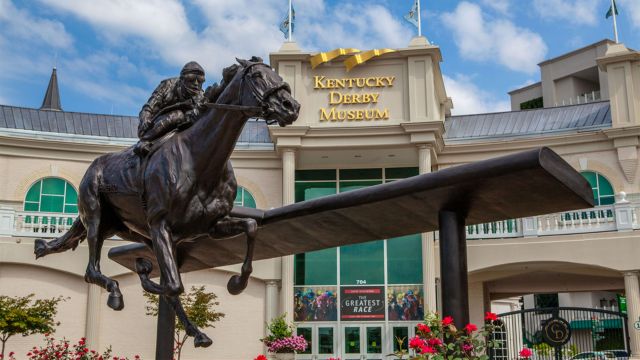 In this location, you may explore a variety of exhibits, and there are also exciting tours, including tours that take place at night. When you pay a visit to this attraction, you will not only have an enjoyable time, but you will also learn something new.
4. The Famous Churchill Downs
Churchill Downs, an internationally renowned racetrack, is one of Louisville's most popular tourist destinations. This is a very popular destination that brings in a large number of guests on a daily basis for live racing, as well as for twilight and after-dark festivities.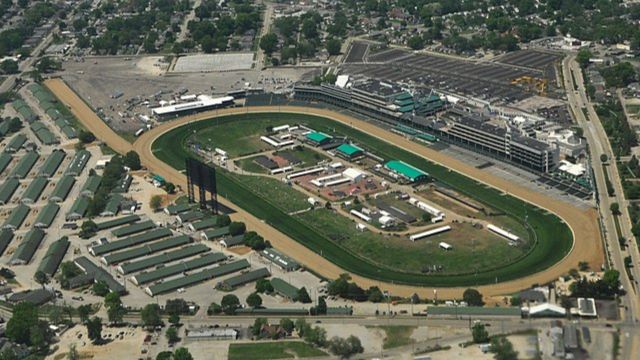 This location is well known for being the stage for the illustrious Kentucky Derby, but it also plays host to a wide variety of other events, such as family activity days and a number of others.
You will get the most out of your trip if you also check out the Kentucky Derby Museum, which is another well-known destination in the neighborhood.
5. Cave Hill Cemetery
Cave Hill Cemetery, which encompasses close to 300 acres and is now a well-known local attraction, is the final resting place of a number of notable individuals.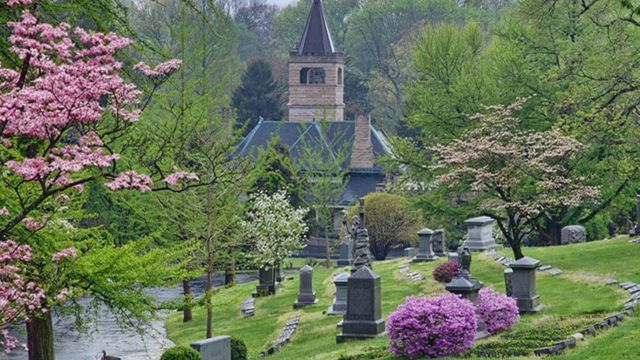 The cemetery, which is included on the National Register of Historic Places, is home to the final resting places of notable individuals and members of the armed forces. You can not only learn about the history of this location, but you can also take in the gorgeous scenery that surrounds it because Beargrass Creek runs right through the middle of it. In addition, there are a number of monuments to be seen in this area.
6. Louisville Slugger Field
When planning a trip to Louisville, sports enthusiasts in general and baseball fans in particular should be sure to include a stop at Louisville Slugger Field on their list of must-see attractions.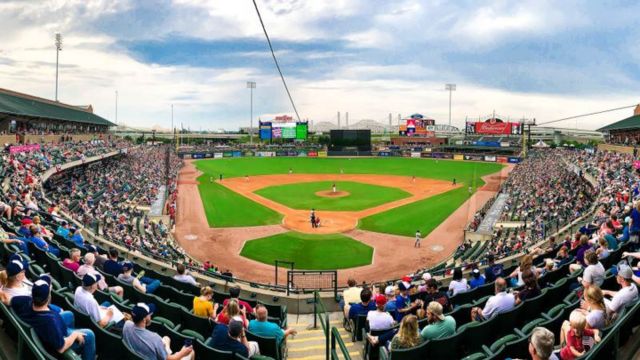 The Louisville Bats, Louisville City FC, and the AAA affiliate of the Cincinnati Reds all call this baseball stadium, which first opened its doors in the year 2000, home. When you pay a visit to this location, you won't only be able to appreciate the throwback aesthetic of the stadium, but you'll also be able to expand your knowledge of the history of baseball.
7. Center Dedicated to Muhammad Ali
The Muhammad Ali Center was established as a memorial to the late and great boxing champion, and it is a wonderful site to learn more about this sporting giant and his beliefs while also soaking up some culture.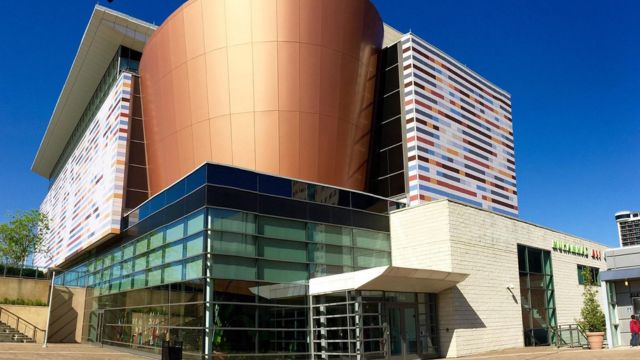 During your tour, you will have the opportunity to peruse a wide variety of exhibitions and displays, including some that are centered on his core beliefs and principles. There is a replica boxing ring, a theater that traces Ali's life, and two art galleries right here on the premises, all of which are available for visitors to enjoy and learn from.
8. The Conrad-Caldwell House Museum
Visit the Conrad-Caldwell House Museum, commonly known as 'Conrad's Castle,' if you are interested in learning more about the history of the area since it is a wonderful opportunity to do so.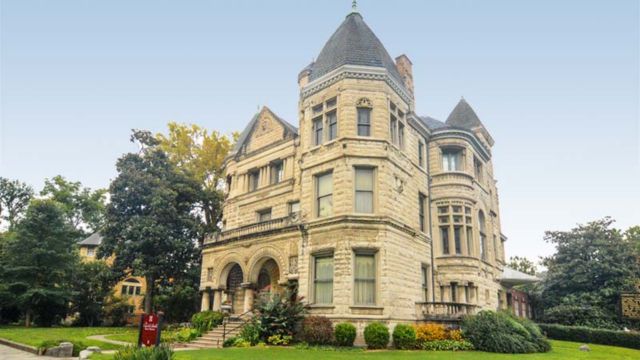 Not only does this location have stunning architecture, but the internal space is also rather impressive. During one of the tours, during which you can also choose to experience the building at night, you will get the opportunity to admire the exquisite woodwork, gargoyles, and archways that are found within the structure.
9. Museum of Frazier's History
The Frazier History Museum, which is located on Museum Row, gives visitors a wonderful chance to learn more about the world's history. This building, which bears the name of the museum's founder, Owsley Brown Frazier, is home to a diverse collection of permanent and temporary exhibits, as well as a variety of traveling displays.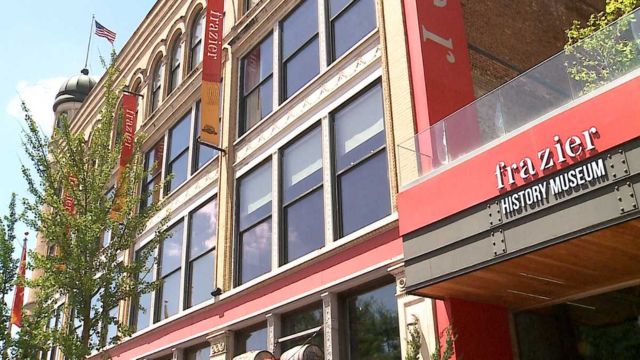 Explore the three floors of exhibitions while having fun interacting with some of the interactive displays that are available here.
See More:
Because this museum preserves history by exhibiting objects that date back one thousand years, it is an excellent location to visit in order to get a feel for the past.
10. The Zoo in Louisville
A trip to the Louisville Zoo is highly recommended if you are seeking a fun activity for the whole family as well as a fantastic day trip. When you pay a visit to this well-known destination, you won't just be able to witness a wide range of different animal species; you'll also be able to check out fascinating new exhibits like the Penguin Cove.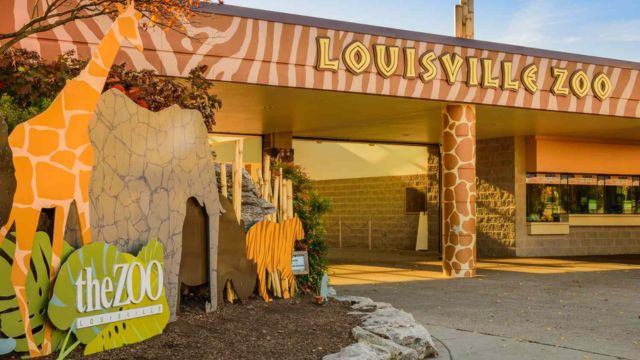 Those of you who have an interest in horticulture will find that the zoo also provides you with the opportunity to observe the plant life, which is an added perk. Because both children and adults are likely to have a good time here, it is an excellent destination for families.
Conclusion
In addition to being the location of the world-famous Kentucky Derby, the city of Louisville in the state of Kentucky is a destination that is rich in culture and history. When you come here, you will find a wide variety of attractions and sights that you can add to your itinerary, giving you a lot of options for things to do and see.
During your visit to Louisville, you will never be at a loss for anything fun to do because the city is home to a wide variety of attractions, some of which are historical while others are geared toward families.