Kentucky is more than fried chicken and bourbon, though these are two of the best things to eat and drink there. But horse racing is also a big part of Kentucky society. The state has five tracks, with Churchill Downs being the most famous. Kentucky, which was settled by frontiersman Daniel Boone and where Abraham Lincoln was born, has a lot of things to do to keep you busy.
There are beautiful vistas, caves to explore, and bluegrass concerts to go to. In Kentucky, rich gravy is turned into an art form, so it goes well with that fried chicken. A review of the best places to go in Kentucky.
What's Good About Kentucky?
People often think of derbies, whiskey, and fried chicken when they think of Kentucky, but the Bluegrass State has a lot more to offer.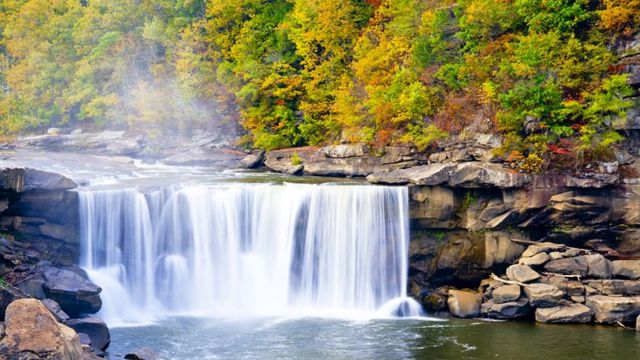 The state is home to a huge underground cave system, a deep river tunnel, and a beautiful waterfall, as well as Corvettes, an unusual castle, and a museum about creationism.
What is the Most Beautiful Town in Kentucky?
Bardstown, Kentucky
In the Rand McNally/USA Today 2012 Best of the Road competition, the "Most Beautiful Small Town in America" award went to Bardstown, Kentucky. The author of Small Town Sexy, Kim Huston, talks to Kentucky Life about the famous streets, shops, bars, and historic neighborhoods in the "Bourbon Capital of the World."
The Best Places to Visit in Kentucky
1. Louisville
If you can only see one place in Kentucky, you should go to Louisville. It is home to the Churchill Downs horse racetrack, which is most famous for the Kentucky Derby, which takes place every year and brings horse fans from all over the world. Since it was formed in 1778, the city is one of the oldest in the state and has a lot of history.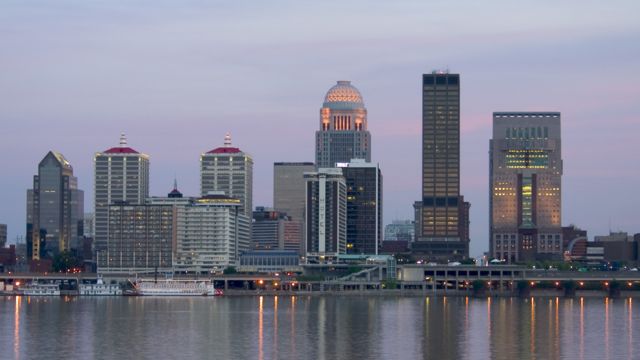 Start your trip to Louisville on West Main Street downtown, which is one of the city's most important areas. The Muhammad Ali Center, the Louisville Slugger Museum, the Kentucky Science Center, and the Frazier History Museum are just a few of the 10 places to see on Museum Row.
2. Lexington
People say that Lexington is the world's horse capital. It is the place to go to learn about the past of Thoroughbred racing in the city, which goes back several hundred years.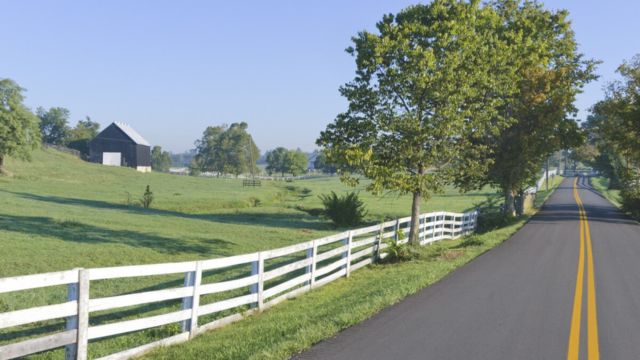 Start your trip to Lexington at one of its well-known horse racetracks. You can visit a number of sites and see horse shows at the Kentucky Horse Park. At the Keeneland Race Course, you can watch Thoroughbreds work out in the morning and walk around the grounds. You can also plan food at the Track Kitchen.
3. The City of Newport
Newport is a small, fun city on the water in northern Kentucky. It is right across the Ohio River from Cincinnati. You can spend a lot of time at Newport on the Levee.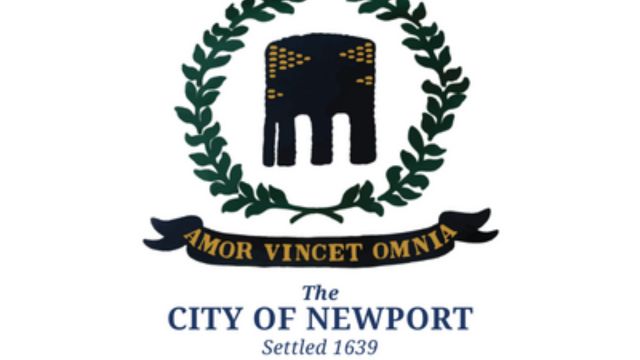 The Newport Aquarium is one of the best places to visit. It has world-class exhibits and hands-on demos, like the Shark Bridge and fish feedings, and you can even play with penguins.
4. The Cumberland Gap
The grand Cumberland Gap, which is near Middlesboro, Kentucky, is one of the most beautiful places in the state to see nature.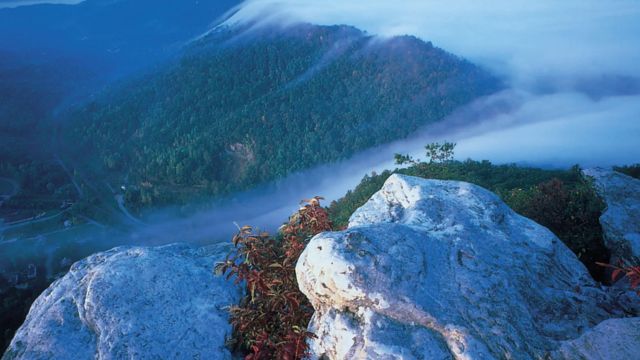 The Cumberland Gap National Historical Park is a beautiful place that also has a lot of history. It was used by early residents to move buffalo to the west. There are trails that go for more than 85 miles. Most are easy to get to, but there are some trails in the backwoods that go all over the 24,000 acres of wilderness.
5. The Town of Bowling Green
Bowling Green is a great place to visit in Kentucky, especially if you are interested in cars or airplanes. It is home to the National Corvette Museum, where you can see a large collection of restored vintage Corvettes and displays about the most famous American car.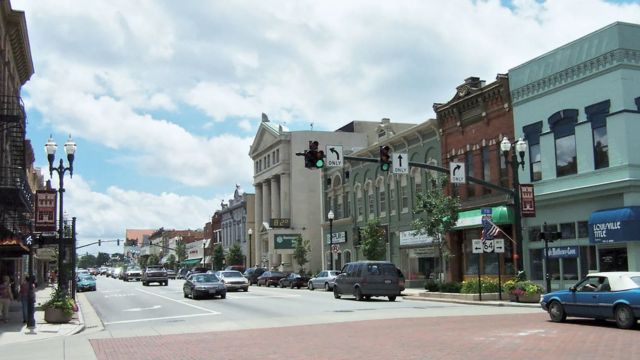 The Historic Railpark and Train Museum and the Aviation Heritage Park, which are both open to the public, also show what Bowling Green has done for transportation.
6. The National Park of Mammoth Cave
The largest cave system in the world is at Mammoth Cave National Park near Brownsville in central Kentucky. It is the world's longest-known cave system.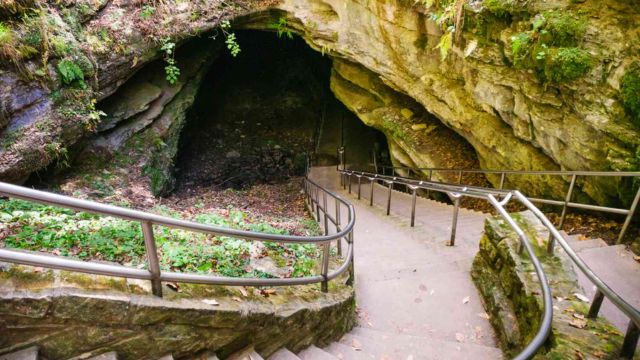 There are more than 400 miles of cave rooms and pathways, and many of them can be toured. Inside the cave system, there are different kinds of trips that show off the dripstone formations and other natural features.
7. At Levi Jackson State Park, London McHargue's Mill
Levi Jackson State Park has McHargue's Mill. London is one of the best places to visit in Kentucky because it is where the famous Kentucky Fried Chicken restaurants got their start.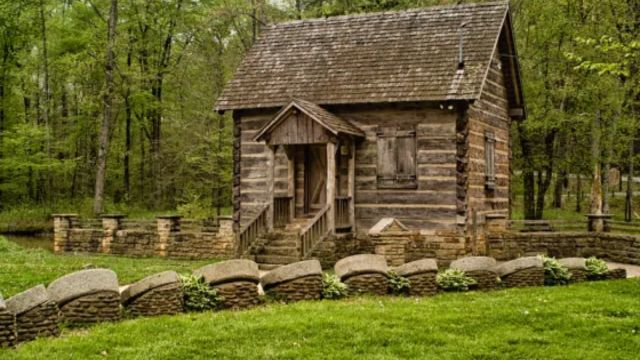 This is a strange town that is probably best known for holding the World Chicken Festival every year, but there are lots of things to do in the town at other times of the year as well. During the event, which is usually held in the fall, you can get a fresh piece of Kentucky fried chicken from the world's largest skillet.
8. Paducah, Kentucky
Paducah is a small town in Kentucky on the Ohio River. It has a surprising number of museums and sights that are easy to see in a short amount of time.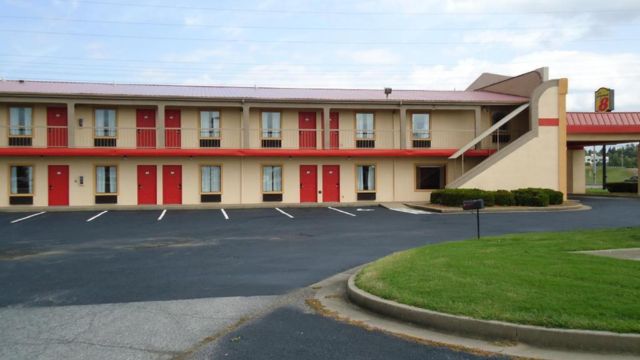 Top 10 Incredibly Best Places to Visit in Wyoming That Will Give You Precious Memories!
Along the floodwall in downtown Paducah, there is a beautiful and interesting show. The Paducah Floodwall Murals are a collection of 50 paintings that show the past of the city.
9. The City of Frankfort
The city of Frankfort is the capital of Kentucky. It is on the banks of the Kentucky River. Most people who go to Frankfort stop at Frankfort Cemetery, where American frontiersman Daniel Boone is buried. You can book a walk of the cemetery to find out where some of Kentucky's most famous people are buried.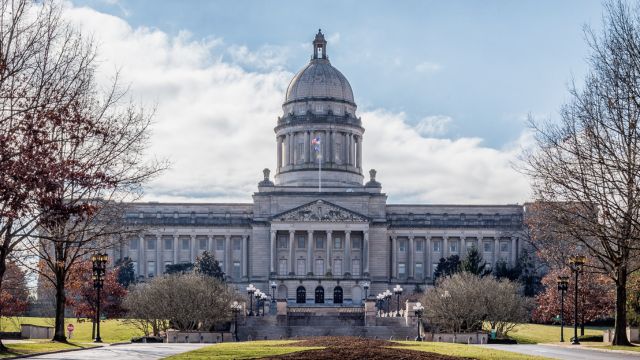 The Salato Wildlife Education Center is another great place to visit in Frankfort. It has both indoor and outdoor shows where you can learn about animals like bison, bald eagles, bobcats, and snakes. There are also places to hike and lakes where you can fish.
10. The Red River Gorge
Red River Gorge is a wild place in Stanton, Kentucky, that you will never forget. Even though it is popular with hard-core adventurers like rock climbers, it is a great place to visit for anyone who enjoys being outside.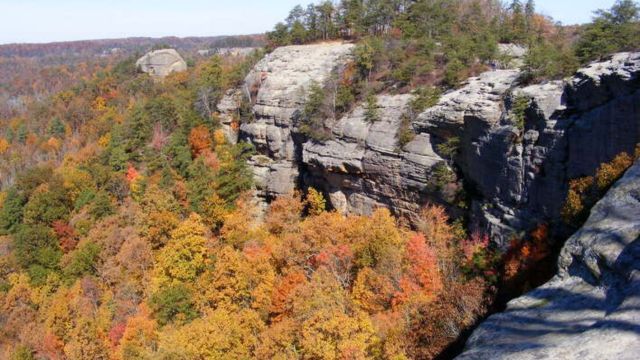 The Red River Gorge is a geological area with a unique series of canyons. It is surrounded by the Daniel Boone National Forest for most of its length.
Conclusion
From rushing rivers to horse races, Kentucky is a state full of exciting things to do. It is a popular place to visit because it has something for everyone.
Daniel Boone National Forest is a beautiful place for people who want to answer the call of the wild. Churchill Downs, which is known for the Kentucky Derby, is a fun place to go if you want to dance with Lady Luck. And people who want to learn more about God will enjoy the Creation Museum.